bdew
Curse Premium
Diamond Miner
Location:

Orgrimar

Join Date:

1/31/2012

Posts:

737

Member Details
Ever tried moving 10,000mb of steam per tick?





Features
Unlimited input/output
Works with all forge fluids and all pipe/tanks from other mods
Can transfer multiple liquids on the same pipe
Filtering by fluid type on input and outputs
Multiple inputs and outputs on the same pipe
Smart distribution between valid outputs
Fully supports Forge Multipart (1.7.2+ versions)

Handy Hand Pumps and Canisters
Changes - 1.2.0
Added Tank Data Port – ComputerCraft peripheral to control tanks
High Pressure Router reworked

Can now interact with "normal" pipes and tanks as well as pressure pipes
Input mode renamed to Input (passive) – this will accept fluids from pressure or normal pipes, but will not pull from tanks/machines"
Added new mode: Input (active) – this will actively pull from tanks and machines



For older versions see the changelog

Open Source

The mod is licensed under the MMPL-1.0, the source code is available on GitHub.
Yes this means you have permission to add it to any public or private mod pack.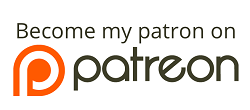 Last edited by
bdew
: May 25, 2015