Cyb3rWarri0r8
Curse Premium
Zombie Killer
Join Date:

7/28/2013

Posts:

224

Location:

Somewhere in the Matrix

Minecraft:

tekmeister1

Member Details
Hi everyone, I have made a mod called CommuMod(Community Mod). It adds three ores, armor and tools for them, and their own blocks with special abilities. There is also the superibumTNT (like mining TNT)along with the superbiumTorch and superbium Dust. The good thing about this is that the user (yes YOU) gets a say in what you want next. I know I don't always have the best ideas so I want to hear from you about what is wanted in the next update. There is no limit to the amount of requests per user and you are free to expand on an idea as you feel fit. I will try to implement your requests to the best of my ability.
Follow me @KaminoCoding for updates
Blocks:
The three ores generated in are called Aradactite Ore, Superbium Ore, and Ruby ore. Superbium Ore drops dust which can be used as redstone, or you can just smelt it into superbium ingots for making tools, armor, and the block.
Aradactite Ore:
Superbium Ore:
Superbium Block: Has a very high resistance level
Superbium Items:
Aradactite Items: Going to add an aradactite block with interesting characteristics
Planned features:
What ever you guys want (post in comments below)
- maybe remake The Zipline Mod, and/or port Derpy Squid Mod
- Potion of Warping; teleport using Ender Pearls without taking fall damage after landing (lasts 1.5 minutes).
- Splash Potion of Warping; teleports any mobs that it hits to you.
- Extended Potion of Warping; teleport using Ender Pearls without taking fall damage after landing (lasts 3 minutes).
- Extended Splash Potion of Warping; teleport any mobs of the same type that it hits within 32 blocks of the mob it hits to you (i.e. if it hits a cow, it teleports all other cows within 32 blocks of the first cow to you aswell).
- Potion of Warping II; teleport using Ender Pearls without taking fall damage after landing, and be invincible for 5 seconds after landing (lasts 1.5 minutes).
- Splash Potion of Warping II; teleports any mobs that it hits to you, tame any tameable mobs it brings and make any hostile mobs it brings passive for 10 seconds
- Make stone rods, iron rods, gold rods and diamond rods out of smoothstone, iron ingots, gold ingots and diamond blocks respectively.
- Use different rods instead of sticks when making tools -- the type of rod you use decides the durability.
- Use the same materials you normally use when making tools -- the type of material you use decides the toolhead and mining speed.
- Gold ingots can no longer be used as a tool material, only for rods -- you must use gold blocks instead if you want a gold toolhead.
- Tools that do not match their sticks and toolheads are only 0.9x as fast with their mining speed and only last 0.75x as long.
- Making everything toggleable in the config screen
Downloads:
Stable full release:
Source code is available here.
Potentially unstable beta releases are here: http://bit.ly/commumod-releases
None afaik
Changelog:
2.0.0-beta.1 Mainly an update release. A lot of bug fixes. New Miner skin
1.6.31 Removed the dependancies of CoFH and chickenbones mods Also fixed the ruby shovel animation bug
1.5.0 Added tic-tacs, retaw, new textures for aradactite and superbium ore (thanks UltraX7!), added plastic and tic-tac case, fixed recipe issues
1.4.1 Fixed some bugs from pr1.4.0
1.4.0 Added superbium and aradactite golems, pure water, purifier, cobalt boat, cobalt ore, cobalt ingots, and some other stuff... this is a bugged release so i suggest waiting to 1.4.1 to download because of the bugs
1.3.2 Added block recipes for, I think, all the blocks I forgot to add recipes for
1.3.1 Fixed incorrect armor registry
1.3.0 Added ruby armor 1.2.0 Added ruby tools and sword, ruby ore, and ruby block 1.1.1 Added flight effects to superbium armor 1.1.0 Added Entity miner, potion effects to superbium sword, and super carrot with OP potion effects, superbium TNT which drops all items destroyed(great for mining)
Donations are completely optional but are welcome and greatly appreciated. I put a lot of time into build this mod and my other two mods. I have a patreon below or you can donate at https://paypal.me/cyb3rwarri0r8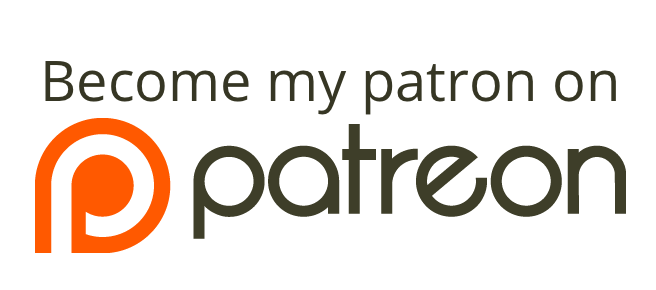 Modpack Permissions:
You may use this mod in both public and private modpacks without permission. All that needs to be done is to credit me as author of the mod. If there are issues with my mod conflicting with other mods in your modpack open an issue on
github
and I will try and give you a specially built version without the bug.
License:
Cyb3rWarri0r8/Endergriefer153/Starwarsman ©️ 2016 All Rights Reserved.
You are free to use this in a mod pack as long as I am credited back. My code is hosted on Github for those who want to learn how to program. (I don't have any comments so you'll have to figure it out for now)
You MAY NOT share this on any other site. I ask that if anyone finds this or any of my other mods on somewhere other than the specified sites that you request it be removed. Thank you!