Kart_Racer63
Curse Premium
Carpenter
Join Date:

12/13/2013

Posts:

41

Minecraft:

Kart_Racer63

Member Details
Hello, everyone! This is the thread for
Aluminosity
, a mod that adds steel and aluminum armor/tools as well as wooden and stone armors into the game along with a few new items and recipes, but it is continuously growing.
Version 1.1.0 now available in downloads (12/25/13), check changelog for updates.
Version 1.0.1 now available in downloads (12/24/13), check changelog for updates.
Version 1.0 now released, available in downloads (12/24/13).
Features:
The main features in Aluminosity v1.1 are the addition of steel and aluminum tools/armor as well as wood and stone armors. Steel tools and armor are much more durable than their iron counterparts, but they still are not as strong as diamond tools and armor. The steel pickaxe can harvest obsidian, but the process is very slow.
Aluminum tools and armor are lightweight and fierce, but their fragile nature means that they have less durability than iron tools and armor. However, they still have benefits, such as the fact that they have more attack strength than diamond tools and armor due to being so lightweight.
Wooden and stone armors are basically the same strengths as their vanilla tool counterparts.
The rest of the tools and armor strengths and weaknesses you'll need to discover on your own!
Items/Blocks added by Aluminosity v1.1 include Coal Dust, Soft Iron Ingot, Steel Ingot, Block of Steel, Aluminum Chunk, Aluminum Ingot, Block of Aluminum, Aluminum Ore and Soul Mud. All of these are compatible with the Forge Ore Dictionary. These items and blocks will be explained below in the crafting section!
Crafting:
Steel:
The process of making steel is rather simple. I attempted to make the metal as vanilla-like as possible, so no new furnaces or related things were added.To obtain a steel ingot, first you must mine some coal. Then, put a piece of coal into a crafting grid to obtain coal dust:
This recipe also works backwards:
:
Next you'll have to mine some iron. Once you have some iron ingots, you can smelt them into soft iron ingots:
Now that you have your coal dust and soft iron ingots, you can put them into a crafting grid and receive your first steel ingot (changed to be more expensive, v1.1):
Now you can craft your steel items! Here are the recipes for that: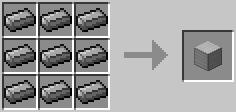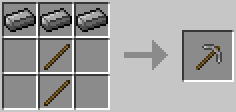 Aluminum:
Onto your aluminum tools. First, go mining until you find some aluminum ore. It's found most commonly around level 20. Once you find some, smelt it in a furnace to receive an aluminum chunk:
Since a chunk of aluminum is very weak, you must heat treat it, so put the aluminum chunk in the furnace to receive an aluminum ingot:
Aluminum ingots are what is used to craft your aluminum items. Here are those recipes: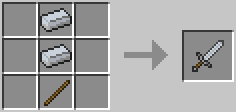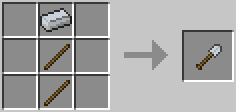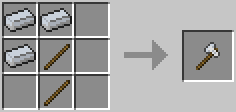 Other Armors:
Stone: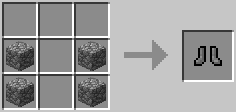 Wood:
(Currently only works with Oak Planks, to be fixed)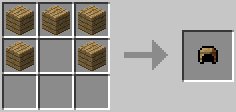 Misc.:
Also, I added a few recipes for vanilla objects. These are fairly well balanced.To craft glowstone dust, put some soul sand and a bucket of water in a crafting grid (you get the bucket back) to get soul mud:
Then, put that soul mud in a furnace to cook it into glowstone dust:
You can also now craft gunpowder. Just put a piece of redstone in the center of the grid and surround it by eight coal dust:
Screenshots:
Steel Armor and Pickaxe: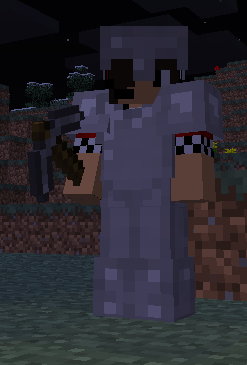 Steel Armor Items and Sword:
Aluminum Armor and Pickaxe:
Aluminum Armor Items and Sword:
Naturally Occurring Aluminum Ore: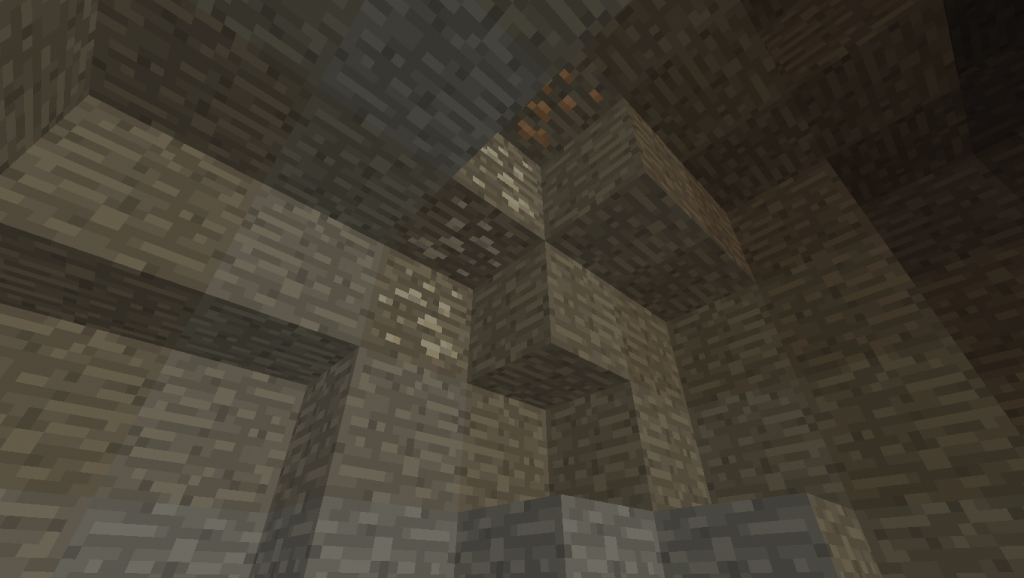 Stone Armor:
Stone Armor Items:

Wooden Armor: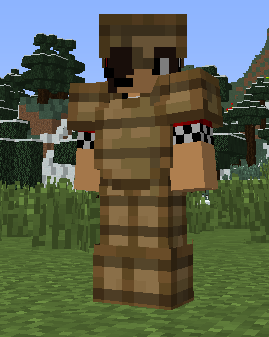 Wooden Armor Items:
Downloads:
Changelog:
- Version 1.1.0: Added Stone and Wooden armors, changed Steel Ingot and Soul Mud recipes and added Forge Ore Dictionary support.
- Version 1.0.1: Fixed Aluminum Armor rendering glitch.
- Version 1.0 Initial release!
Installation:
1.) Install Minecraft Forge. Everything that you need to know about it can be found here: (
http://www.minecraftforge.net/forum
).
2.) Click the link under the 'Downloads' spoiler to download the mod.
3.) Place the mod in the 'mods' folder in your Minecraft base folder (.minecraft).
4.) Enjoy!
Copyrights (Legal):
This mod (plugin, a patch to Minecraft source, henceforth "Mod" or "The Mod"), by the terms of
http://www.minecraft.net/copyright.jsp
is sole property of the Mod author (Kart_Racer63). By default it may only be distributed by the owner or with the owner's permission. It may only be mirrored or re-posted with advance written permission of the Owner. Private message the owner if you wish to do so. URL shorteners or other attempts to make money off The Owner's Mod are strictly forbidden without advance written permission.
That's everything! Thanks for viewing, I hope you enjoy the mod! There will be more to come.If you find any compatibility issues, bugs, or other things post them in this thread and I'll take care of them. Also if you have any suggestions, criticisms or concerns post them here. All suggestions for features in later versions will be considered!
Thanks!
- Kart