SCMowns
Diamond Miner
Join Date:

7/2/2011

Posts:

751

Minecraft:

SdogSteven

Discord:

SCMowns#7586

PMC:

scmowns

Member Details

My buddy Porkchop mod was created by both
Noppes
and SCMowns. Porkchop is talking pig friend of Steven (SCMowns) and has been for well over 2 years on Steven's YouTube channel. Porkchop's story dates back from SCMowns video , but his first appearance was in a video review back in 2011 on SCMowns first channel. Porkchop's story continued on from after Craftable animals and soon picks up on the where Steven leaves Porkchop (That story never picked up). After that video Steven created a new small story with Porkchop in a music video called "". That story was stuck in Steven's head for a very long time, so after 1 year Steven decided to work on that story and make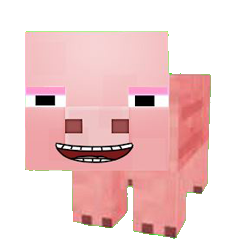 Now with the help of
Noppes
, we finally made Porkchop into a tamable Minecraft mob!
My Buddy Porkchop Mod review and Tutorial:
Check out Porkchop's Story!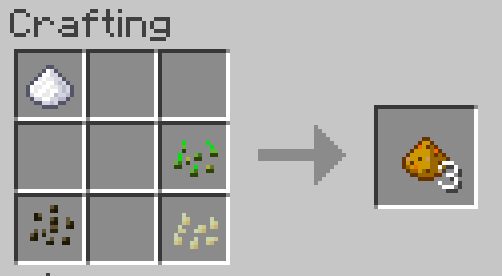 Melon seeds, seeds, pumpkin seeds, and sugar to make
Porkchop doesn't like !!!! But right-click him with it!!
How to tame Porkchop (Open spoiler):
Right-click porkchop with Trail Mix! After a handful he'll soon become your friend!!
Porkchop's Specs:
Has 20 hearts of health
Follows you around
Talks to you
Randomly dances when standing still

(Download located down below under "download"
*Requires* Minecraft Forge for all versions.
How to Install Mod + Forge:
Support and Thanks!
thank you for
checking
out this mod! your comments and suggestions are much appreciated! There will be future updates to come!
Special thanks to
Noppes
for developing this mod!
Trio Gem Mod by SCMowns and
SlyFoxPuppy
is licensed under a Creative Commons Attribution-NonCommercial-NoDerivs 3.0 Unported License
Only Minecraftforum.net is able to host any of my material without my consent.
It may not be placed on any web site or otherwise distributed publicly without advance permission.
This mod isn't open source.
Thank you for the

Copyright Info:
TERMS AND CONDITIONS0. USED TERMSMOD - modification, plugin, a piece of software that interfaces with the Minecraft client to extend, add, change or remove original capabilities.MOJANG - Mojang ABOWNER - , Original author(s) of the MOD. Under the copyright terms accepted when purchasing Minecraft (
http://www.minecraft.net/copyright.jsp
) the OWNER has full rights over their MOD despite use of MOJANG code.USER - End user of the mod, person installing the mod.1. LIABILITYTHIS MOD IS PROVIDED 'AS IS' WITH NO WARRANTIES, IMPLIED OR OTHERWISE. THE OWNER OF THIS MOD TAKES NO RESPONSIBILITY FOR ANY DAMAGES INCURRED FROM THE USE OF THIS MOD. THIS MOD ALTERS FUNDAMENTAL PARTS OF THE MINECRAFT GAME, PARTS OF MINECRAFT MAY NOT WORK WITH THIS MOD INSTALLED. ALL DAMAGES CAUSED FROM THE USE OR MISUSE OF THIS MOD FALL ON THE USER.2. USEUse of this MOD to be installed, manually or automatically, is given to the USER without restriction.3. REDISTRIBUTIONThis MOD may only be distributed where uploaded, mirrored, or otherwise linked to by the OWNER solely. All mirrors of this mod must have advance written permission from the OWNER. ANY attempts to make money off of this MOD (selling, selling modified versions, adfly, sharecash, etc.) are STRICTLY FORBIDDEN, and the OWNER may claim damages or take other action to rectify the situation.4. DERIVATIVE WORKS/MODIFICATIONThis mod is provided freely and may be decompiled and modified for private use, either with a decompiler or a bytecode editor. Public distribution of modified versions of this MOD require advance written permission of the OWNER and may be subject to certain terms.
Last edited by
SCMowns
: Feb 16, 2014