vgamesx1
Tree Puncher
Join Date:

3/17/2014

Posts:

20

Member Details
Hello, I have a sort of bug to report with the new thaumcraft 4.1g...
so you know how the old essentia tubes worked in 4.0.x versions? yeah I had a system like that before the update of course, well I had about 40 - 50 jars + tubes so as everyone here will know that no longer works, well whether it be the new pressure system, particle effects or something else entirely, I found it was causing quite a lot of lag in my SSP world, after I removed all of the tubes I noticed I finally got roughly 30fps boost.. my game normally runs around 60+fps and before I removed the tubes I was running at about 45-30fps.
(I had to make a backup, go in creative mode and start deleting everything to figure this out...)
also before anyone gets upset, yes a well built system "should" work fine but the fact that its causing so much lag ever, is a pretty big issue... I mean, like I said before, I had no idea what was even causing it until I went rambo in my place and destroyed half the stuff in it.
oh yeah and just in case someone is wondering.. my specs are an i3-4330 and a 7850, so while is not the most amazing thing ever, its more than good enough as a gaming rig.
Pictures if you want:
Before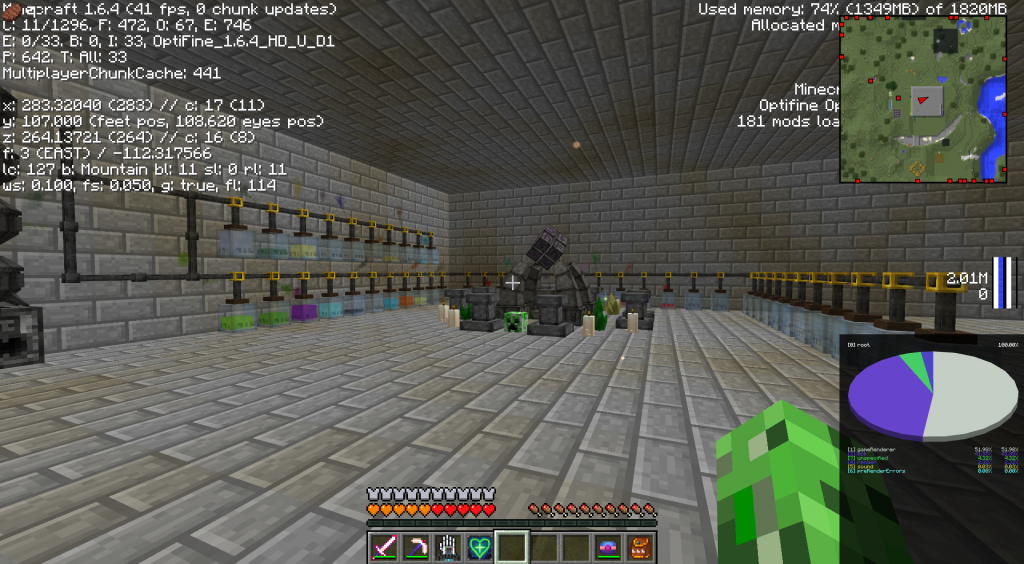 After