monkweasel
Carpenter
Location:

On Eclipse...Or Playing MC!!

Join Date:

12/26/2012

Posts:

67

Member Details
The Boss Elements Mod Minecraft!
What is this mod, exactly? - This mod allows the utilization of boss loot in a variety of different ways. Not only that, but the mod even allows different ways of obtaining them, through elements and naturally generated blocks. This mod is currently in V1.1.0, hope you enjoy! Posted Image
Features Of The Mod(V1.1.0)
-New Recipes
-New Blocks
-New Items/Weapons
-Smelting Recipes
-Upgrading(iron/diamond)
-Naturally generated Nether Elements
-Craftable Dragon Egg and Fire!!
-New Enchantment called Thunder(the effect is a wip)
-A Little Surprise
- Removed Custom Creative Tabs(For Now)
Planned For Next Update(If you guys have update ideas be sure to post them!)
-New Mob
-Shields (ie wither, dragon)
-Achievements
-Nebula Stone in end
-Dungeon Loot?
Change log:
V1.1.0
- Added New Recipe
- Added Nether Star Crystal and Nether stone generation
- Added Enchanted Wither Shard
- Added Nebula powder when nebula stone is smelted
- Added Upgrading(iron/diamond)
- Added Craftable Dragon Egg and Fire!!
-Added Dragon egg easter egg
- Removed Custom Creative Tabs(For Now)
Recipes/Screenshots
Solid Scales - Block made of solidified ender scales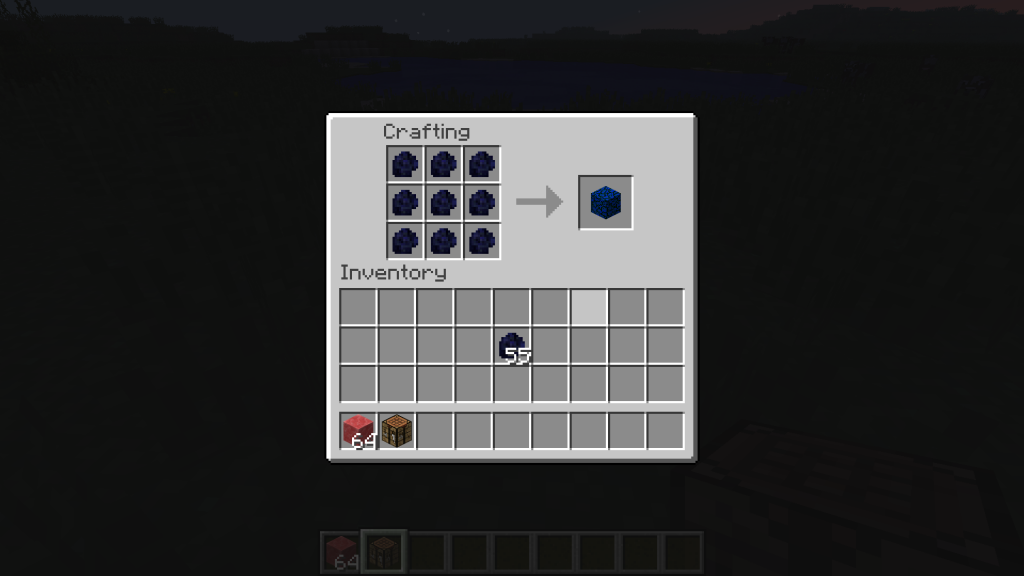 Nebula Stone - A stone with the mix of end and nether(may generate randomly in future update)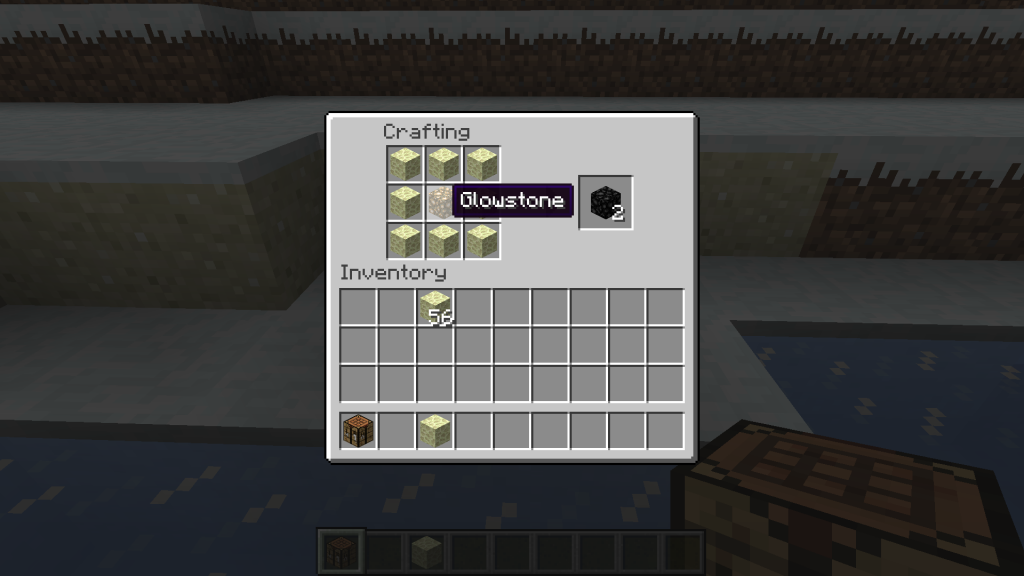 Nether Stone - A Stone that generates in the end - May seem glitch but that is just cause it gives off light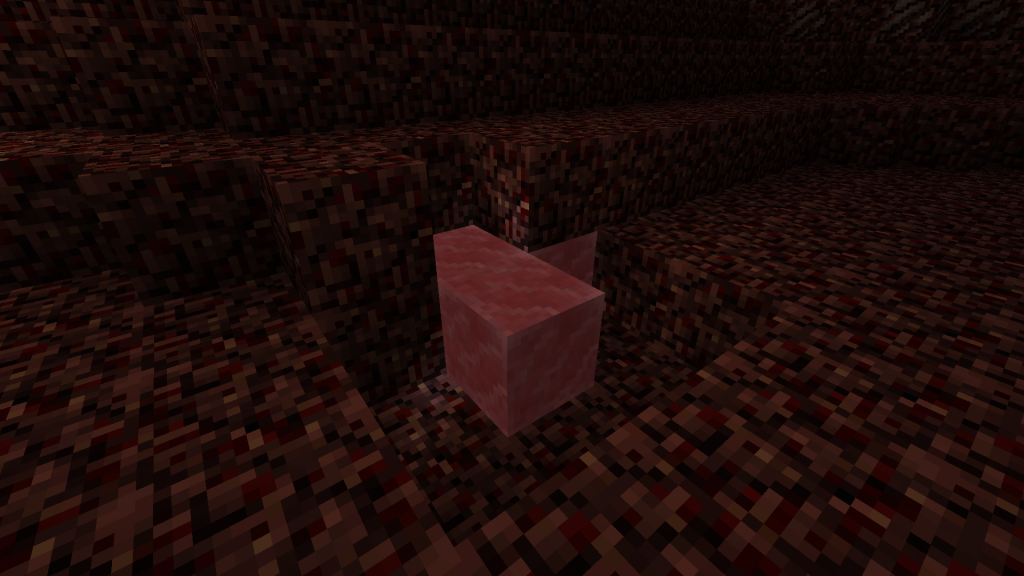 Nether Star Crystal - Don't want to kill the wither? Obtain nether star fragments from this naturally generated Nether ore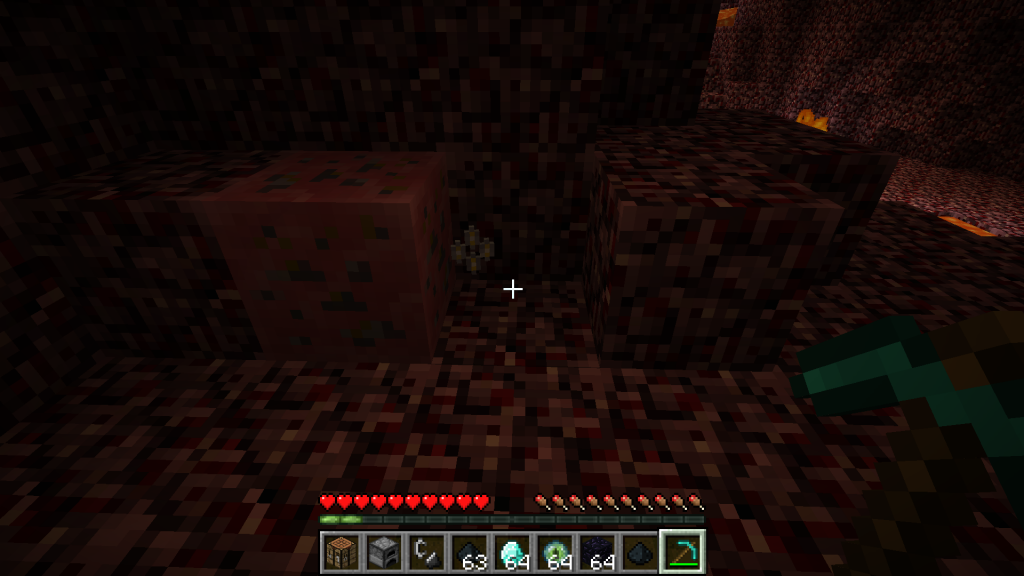 Ender Scale - The scale of the end dimension - imp. in crafting!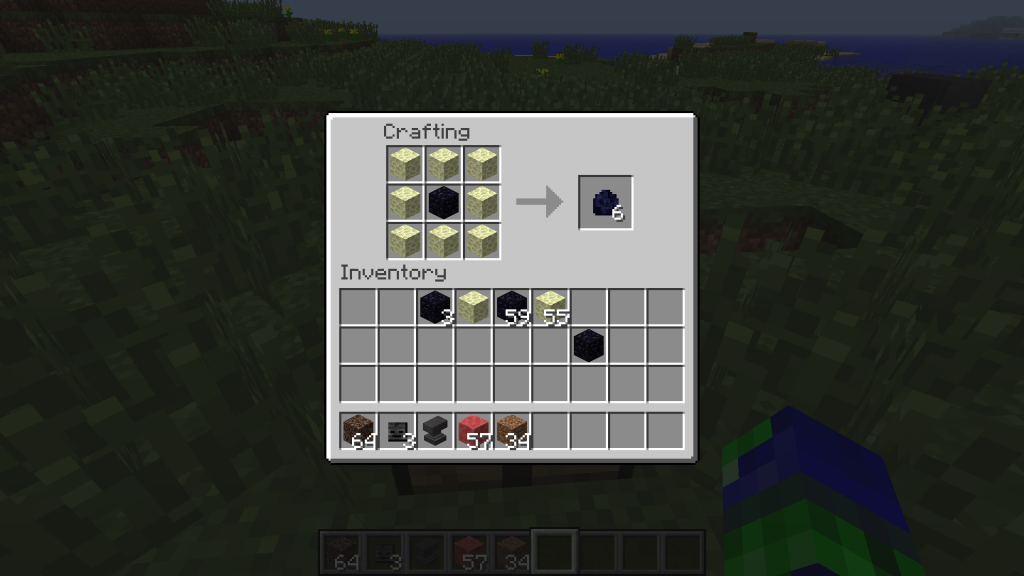 Wither Shard - Refills all hunger but gives a 5 second wither side effect(now Requires 1 fragment on top and bottom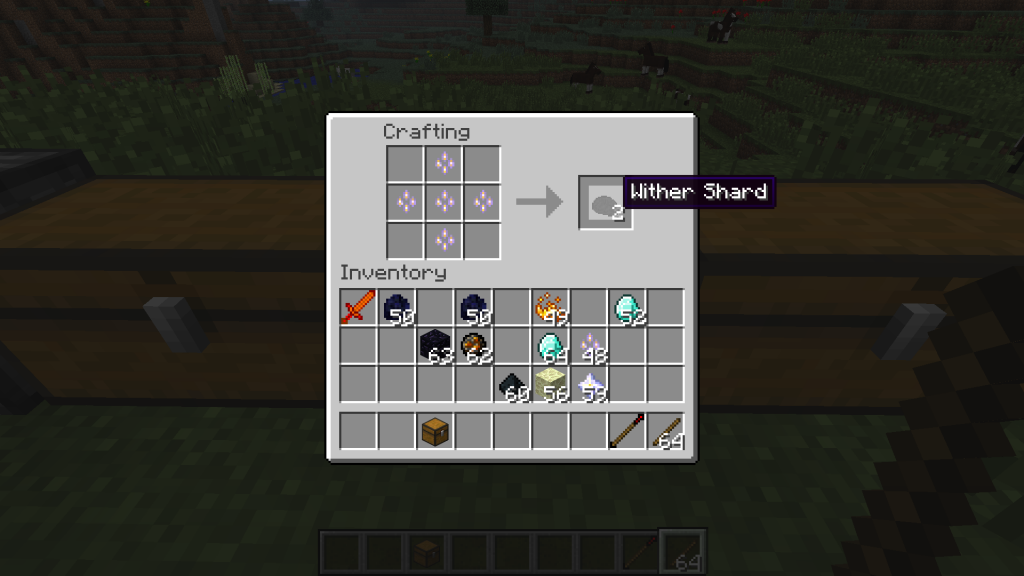 Enchanted Wither Shard - Refills all hunger gives damage boost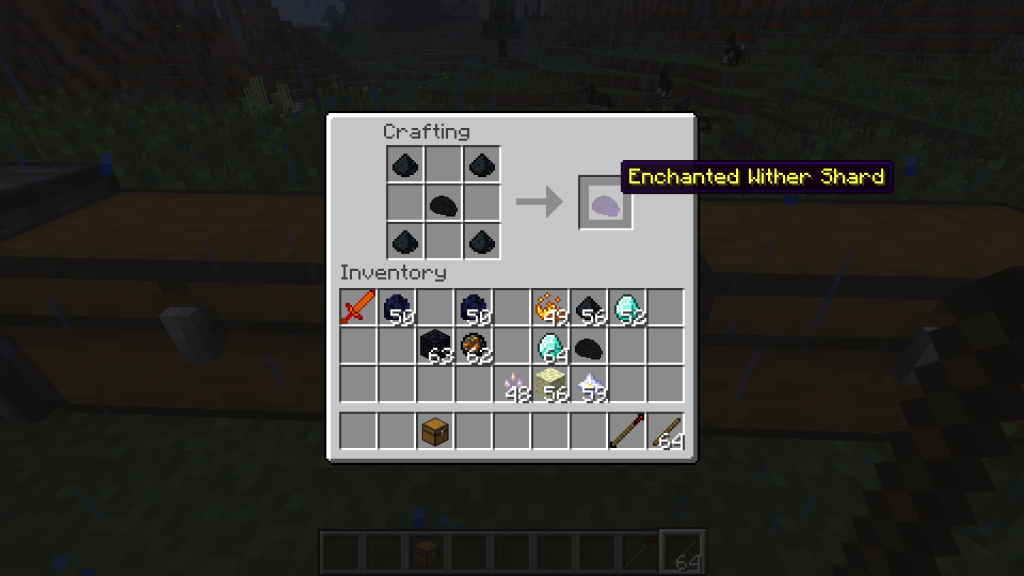 Nether Star Fragment - Fragment pieces of nether stars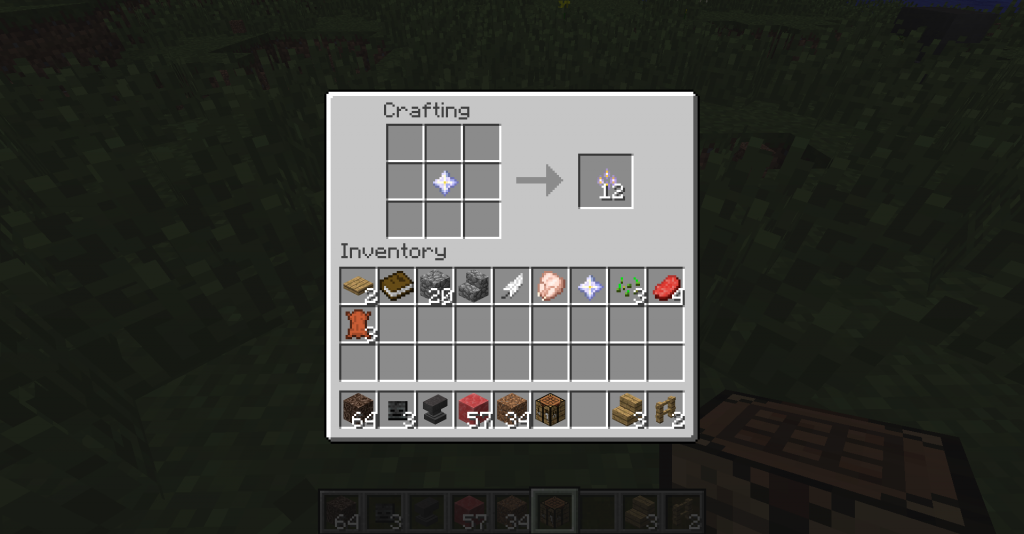 Nebula Powder - Smelt Nebula stone and obtain its powder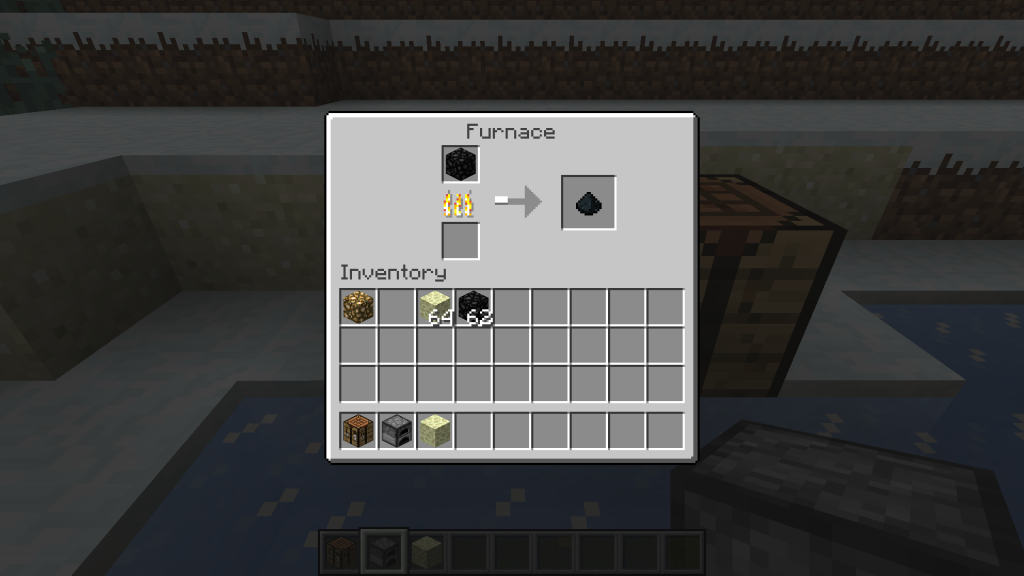 Dragons Breath - Blade with the touch of fire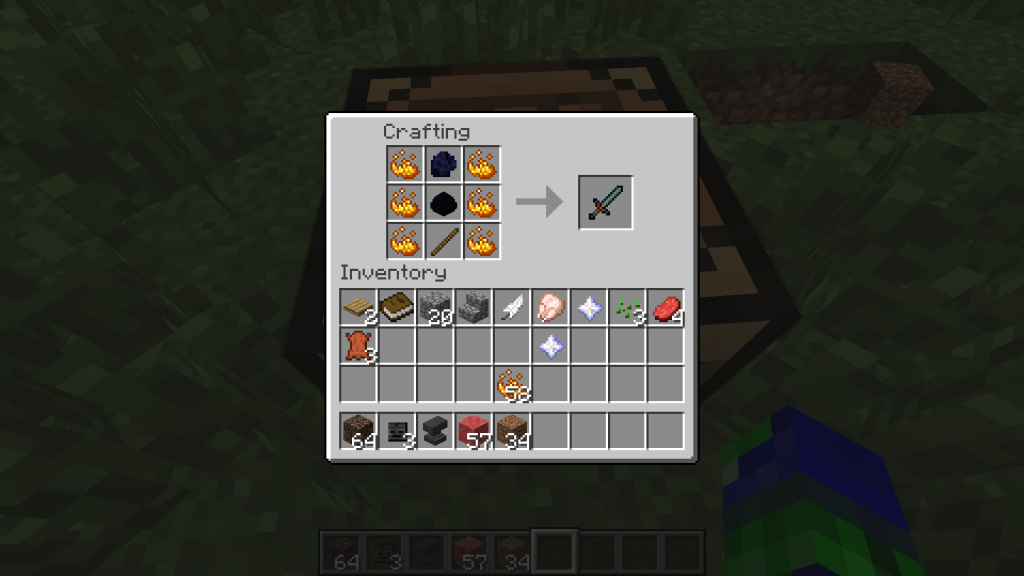 Nethers Furry - Kind of useless as a sword but a very valuable crafting item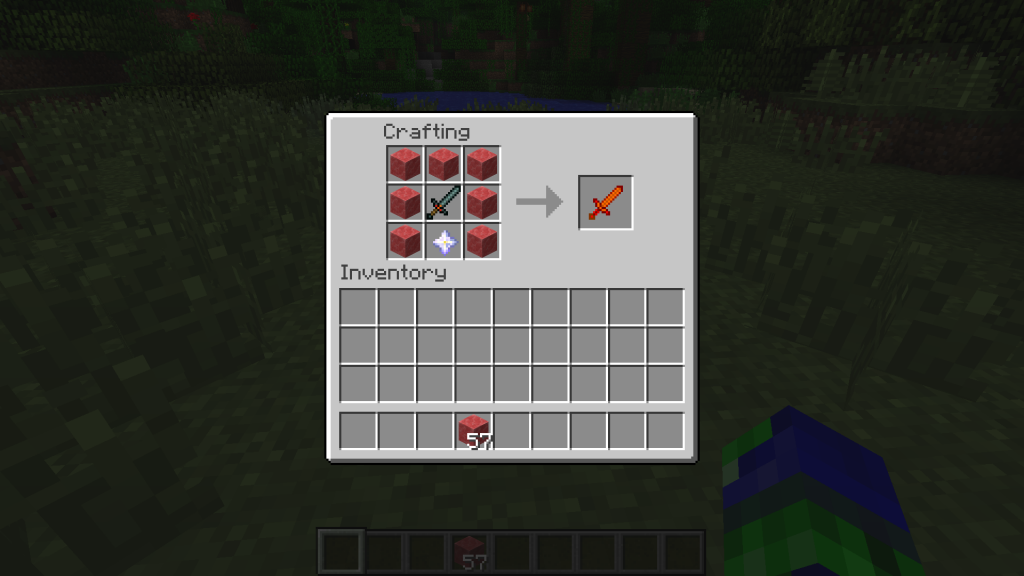 Withers Staff - A powerful yet resource intensive weapon.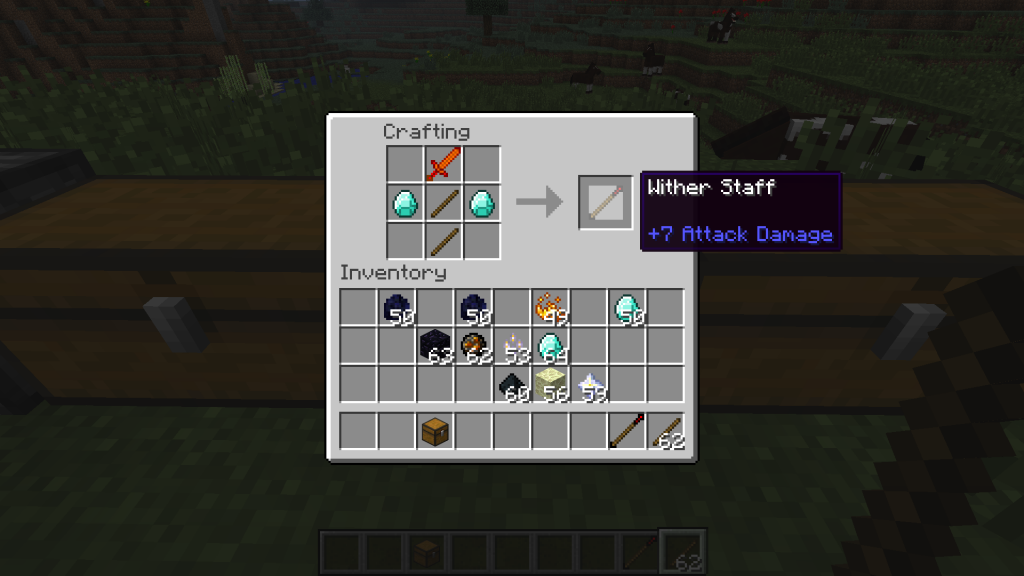 (Outdated Texture!)
Upgrade System(wip)
This mod allows you to utilize a alternate enchantment system. When you combine a diamond or iron sword or pickaxe with nebula powder and a nether star, you get a 70 % stat increase(Damage and Durability for sword, Efficiency and Durability for pickaxe.
Craftable Uncraftables
Many of the items use blocks only obtainable once per world. With the update, the mod allows you to utilize a
crafting recipe for these blocks/items.
Dragon Egg - You can now craft weapons more than once!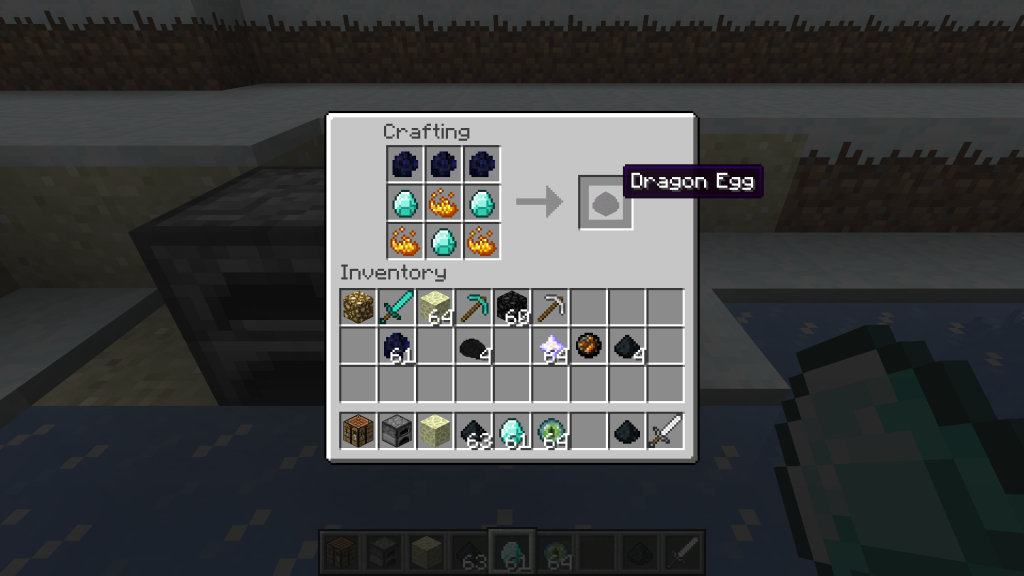 Fire - You can now craft legit(well sort of legit)chain mail!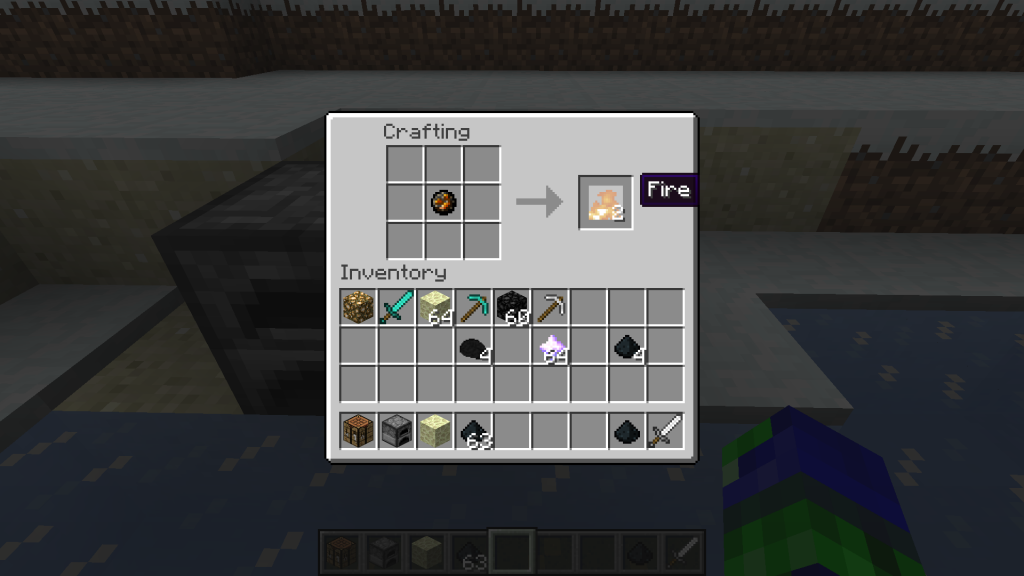 Easter Egg Of Doom!
WARNING: Major Spoiler Alert!
Cooking a dragon egg will get you a ender dragon caller! - careful when you right click You Have Been WARNED!! - (very buggy ender dragon!)
Download/Install
Download Mod (1.6.2) -
http://goo.gl/ypA0cw
Forge Installer -
http://files.minecraftforge.net/
How To Install
1.)Run The Forge Installer linked above - watch a video here on how to do that -
2.)Locate %appdata% on the start menu and open.minecraft
3.)Drag my mods zip folder into the mods folder(if you do not have a mods folder, create one)
Videos/Mod Reviews
If you have any that you would like to be posted, please send them to me.
Texture Credits:
Thank you Gielsponz and XLightning_31X for some item and block textures!
Other Randomness:
ModPack/Usage(Just thought I would add this as most mods do)
- This mod may only be of use in private modpacks. Public modpacks are not allowed(At least for now).
- This mod may be of use PRIVATELY without restriction.
- This mod may not be placed on any web site or distributed publicly without written permission to the author(me).