Romejanic
Out of the Water
Join Date:

2/26/2013

Posts:

8

Minecraft:

Romejanic

Member Details
Hello Guys! Here is an awesome mod that you should love! This is;
SKY'S BUTTER MOD
This is a cool mod for every Sky Army member that should be awesome!
WHATS NEW IN VERSION 2.5:
- Updated the mod to 1.6.2
- Items appear in multiple creative tabs. This can be changed in config file
MOD REVIEWS:
TheNoGoodMiner
DOWNLOAD:
Version 2.2 (Build 8): Download
Version 2.3 (Build 9): Download
Version 2.4 (Build 10): Download
Version 2.5 (Build 11): Download
ITEMS:
Butter Ingot: Used for crafting. Edible
Butter Gem: Teleports you to the Nether (WIP)
Butter Tools and Sword: Powerful, Durable and Majestic Tools
Butter Apple: Heals you, restores hunger and regenerates you!
Butter Nugget: Used for Butter Apple crafting. Edible.
Butter Armour: Strong and protective armour.
BLOCKS:
Butter Ore: Spawns underground rarely. Smelt to get Butter Ingots
Butter Block: Decorative block. Used for crafting also.
Butter Stairs: Decorative block. Used for compact staircases.
MOBS:
Butter Creature: Spawns in Extreme Hills, right click with Gold Ingots to receive Butter Ingots!
KNOWN BUGS:
1. Butter Pickaxe can't mine Obsidian
2. Butter Stairs have weird lighting glitch
3. Butter Apples (non-enchanted) crash the game when eaten
4. Butter Tools and Sword can't be enchanted with Enchantment Table.
(NOTE: They can still be enchanted with Anvils and Enchantment Books
SCREENSHOTS:
Butter Gem Crafting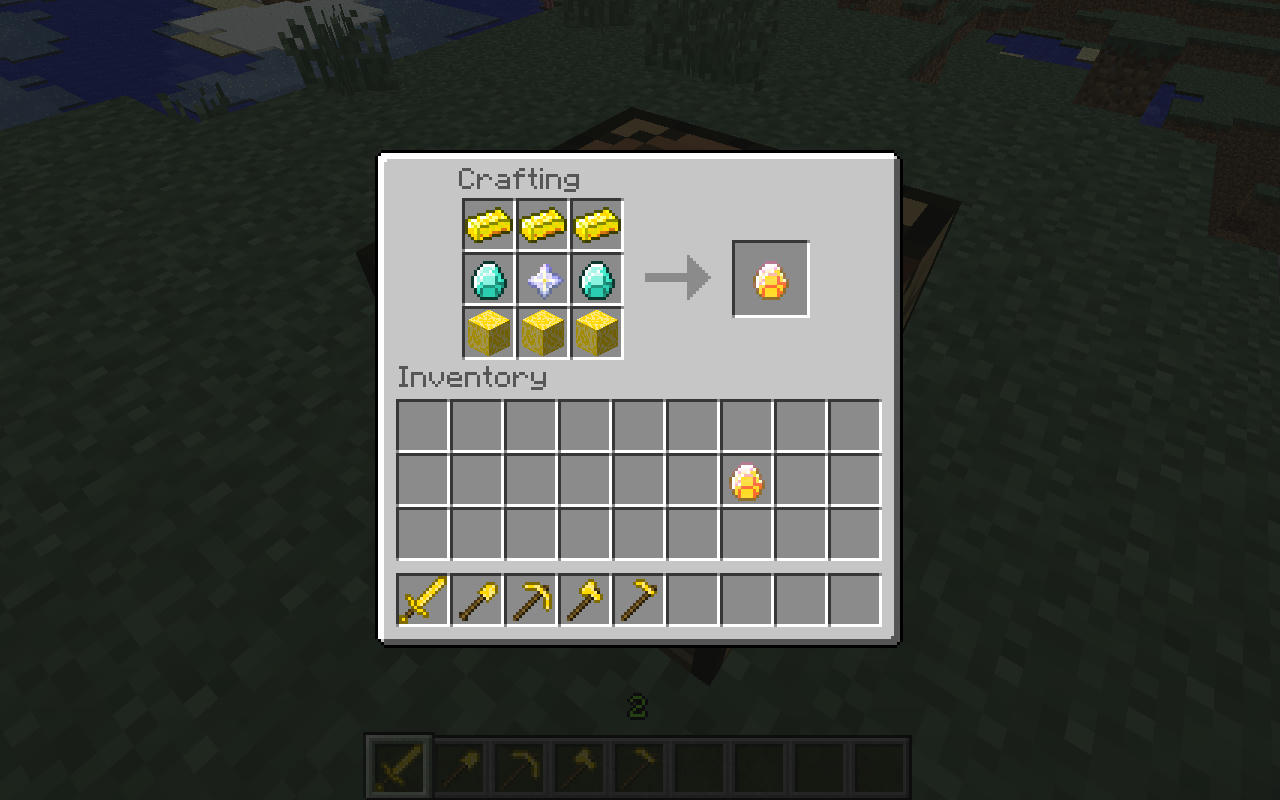 Crafting for Butter Apple (enchanted)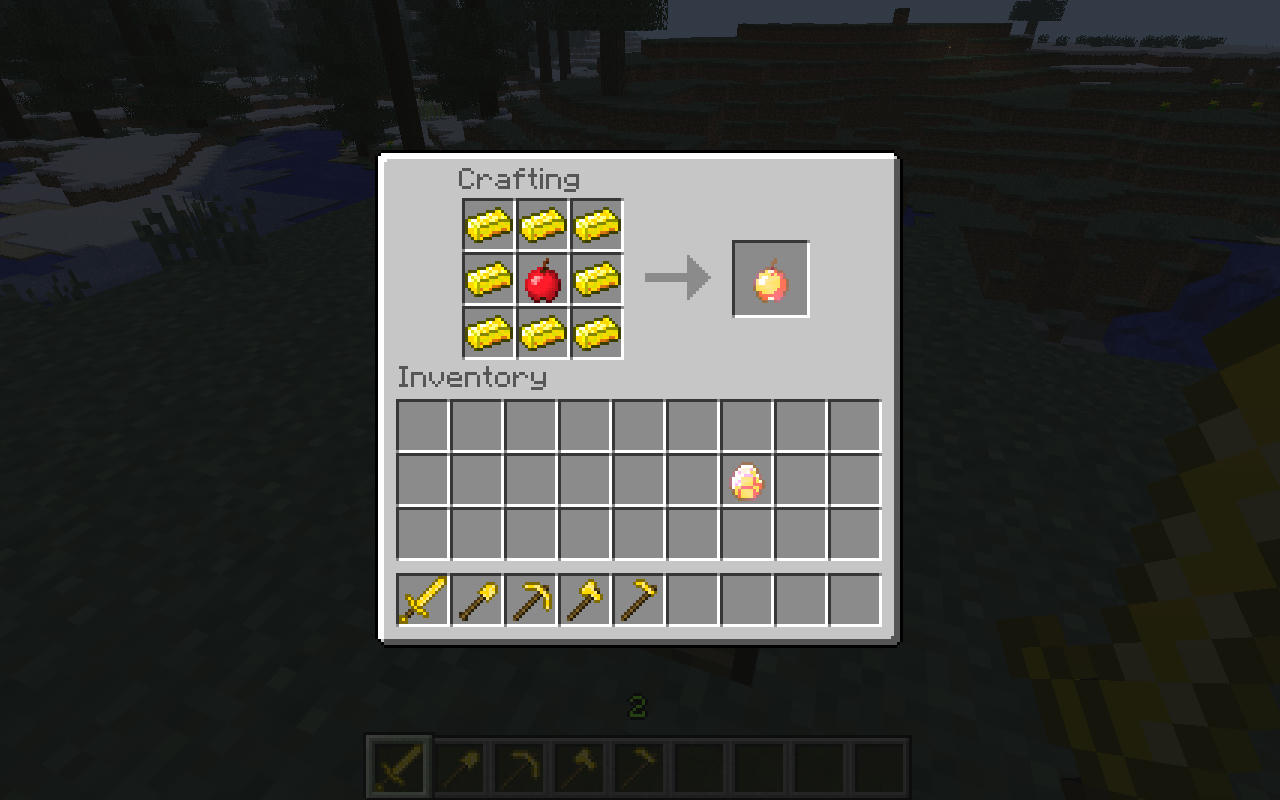 Crafting for Butter Stairs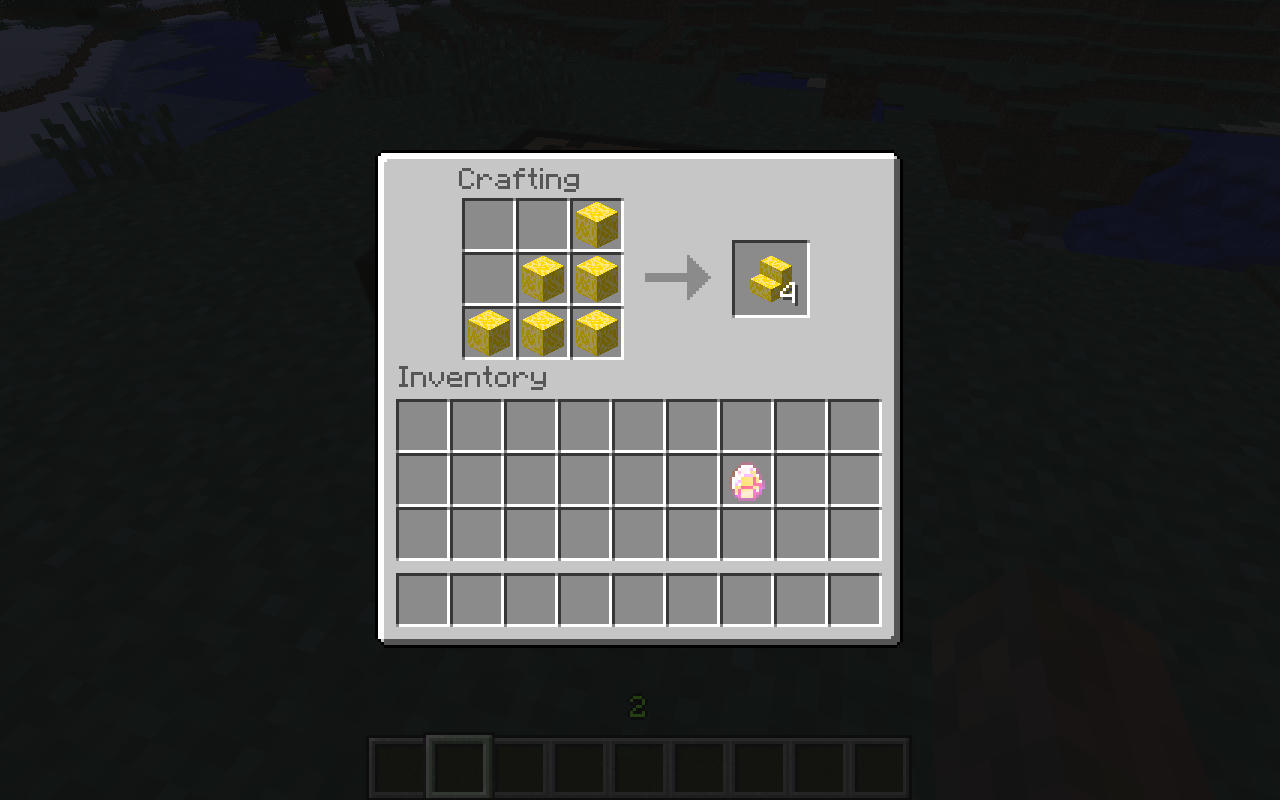 Butter Sword and Armor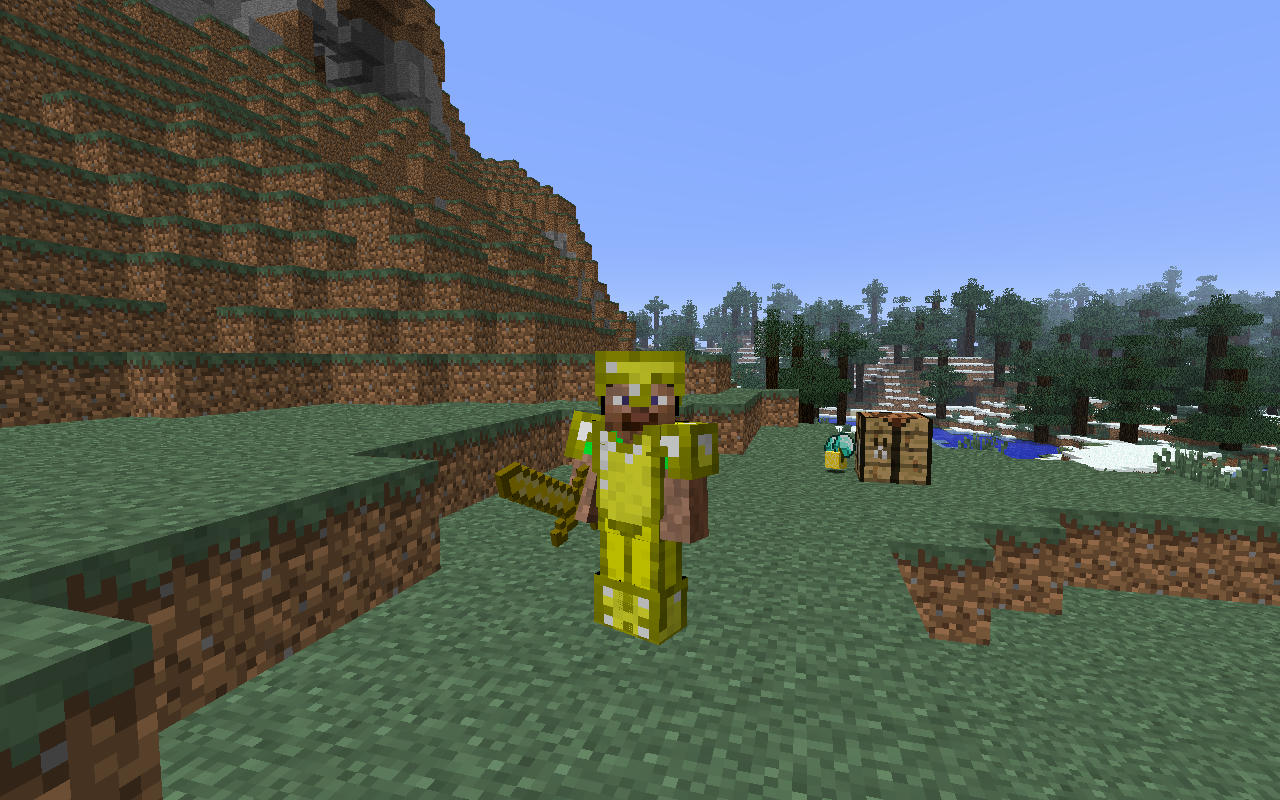 All Blocks and Most Items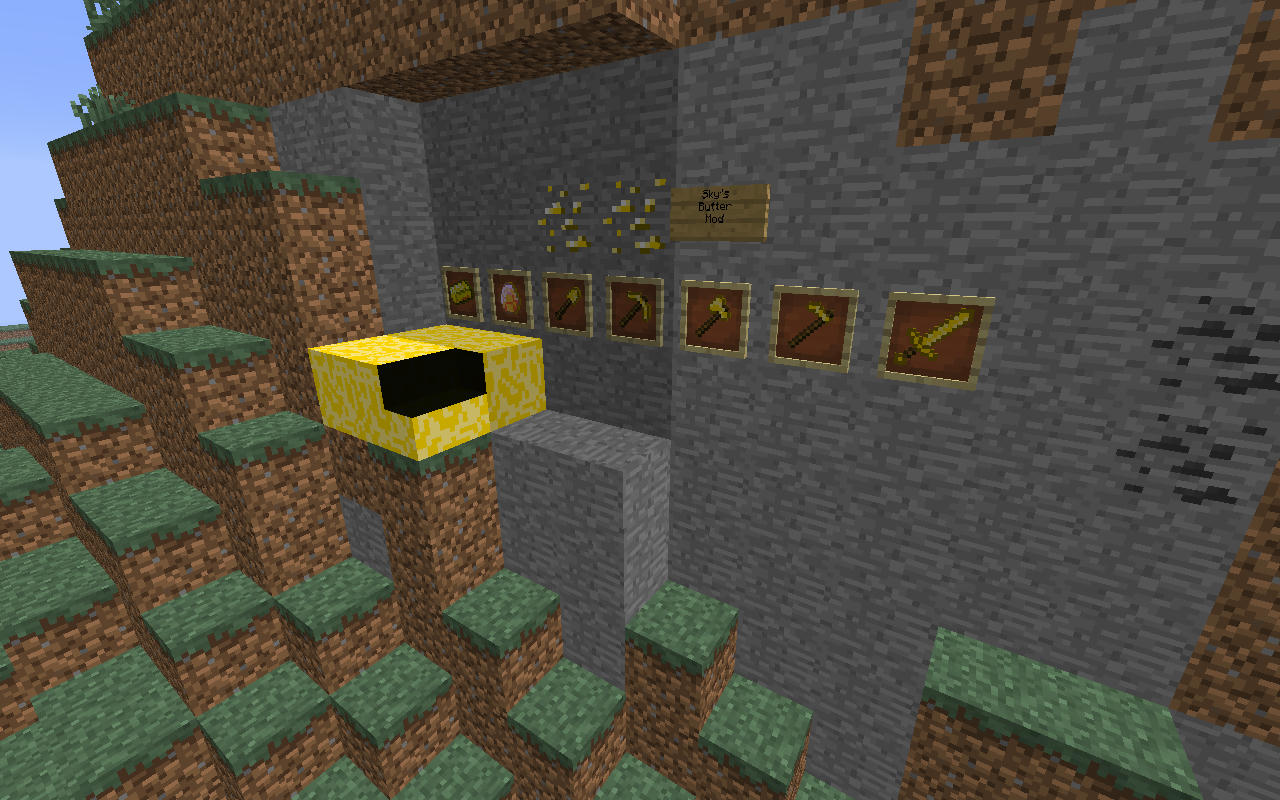 INSTALLATION:
CLIENT:
1. Download this mod. Do not extract it.
2. Download and install MinecraftForge
3. Run Minecraft once, then close it.
4. Go back to your Minecraft directory folder and open the mods folder
5. Drop "Sky'sButterMod.jar" into the mods folder
6. Run Minecraft and enjoy!
SERVER:
1. Download the Minecraft Server (MUST BE JAR VERSION, EVEN ON WINDOWS)
2. Download this mod. Do not extract it.
3. Follow the instructions above to install MinecraftForge and this mod in your client.
4. Install MinecraftForge in your server the same way as the client, but DO NOT DELETE META-INF!
5. Run the server once, the type stop in the console and press enter
6. Drop the "Sky'sButterMod.jar" into the mods folder located in the server directory.
7. Run the server
8. Run Minecraft, join the server and enjoy!
NOTE: Every person who joins the server must have MinecraftForge installed with this mod!
That's about it! If you have a question, leave a comment or send me a PM!
If you play the game regulary, you should already know most of the recipes. Any unique recipes can be seen in the screenshots.
Thanks!
Romejanic