nZuR
Coal Miner
Location:

UK

Join Date:

2/23/2011

Posts:

108

Minecraft:

iTzRuBeNx

Member Details
More Info About This Mod[/color]']
nZuR's RPG is a mod that adds more items to the game, i originally made the mod to go along with devineRPG to add some easy to get items to help you along with your quest. the mod was recently updated to forgeAPI and now runs off of that, it is now is early stages of testing versions and adding more stuff in, as the mod is incompatible with some mods i have tried to make it more compatible.
please give me feedback as i love hearing about whats good about my work!!
v13.0
Added Trader: Trades stuff
*Changes to textures
*Fixed Furnace textures
*New Gui For Furnace
*Disabled GUI FOR FURNACE!
*Changed spawn colonies
v12.0
Some Bug Fixes!
*Added Uranium Furnace(i have disabled due to a a bug)
*Added Wither Tools
*Added Wither Sword
*Wither Items Are Extremely Powerful
*Added Wither Infused Iron(crafted using iron and nether star)
*Added Wither Infused Gold(crafted using Gold And Nether star)
*Added Wither Blend (crafted using both wither infused items)
*Changed some stuff
*Modified Textures
*Tided Up The Code
*Fixed Some WorldID Mismatches
*Fixed Some Imports
*Changed The BaseReader Class to load faster!
v11.0 - Big Update!
*Added New Mod - Mertazaro
*Added New Mob - Karizion
*Changed How The mod renders things
*fixed how some things are displayed
*Added potion stuff (unimplemented)
*Redone some files
*Added Some Achievements
*Added New Biome
*Added New World Type: RPG
v10.0
*Fixed Compatibility issues with some other rpg mods
*Added sounds(Unimplemented)
*Added Uranium Ore
*Added Uranium Tools
*Added Uranium Armor
*Added Uranium Contained And Container
*Added More Creative Tabs
* Organized Everything
*Fixed Typos and Spelling Errors.
v9.0:
*Bug Fixes
*Updated To 1.5
Fixed Creative tabs
*Changed Gorilla Texture And Models!
v8.0
*Fixed Generation
*Added Creative Tabs
*Fixed Gorrila
*Fixed
v7.0
*Added New Classes So The Items Arnt Using Bases Form The Mod.
*Fixed ALL TEXTURES!
v6.0
*Huge Bug Fixes
*Added Perimite
*Updated to 1.5
*Changes The Way Textures Are Rendered
v5.0
*Minor Bug Fixes
*Added Tribal God
*Added Copper
*Added Derigite
*Added Armor
*Added Tools
*Added Ore
*Fixed Ore Generation
v4.0
*Minor Bug Fixes
*Added Plastic
*Added Plastic Armor
*Added Fire Bat
*Added Tribal God
*Added Rudicine Tools & Ore
*Fixed Models
*Added Goblin Tooth (No Use)
*Added Rudicine Bow And Arrow (VERY BUGGY!!)
*Shard Items Now Very In Strength!
v3.0:
*Fixed Almost Everthing
*RECODED AND MOVED THE ENTIRE MOD TO FORGE
*Removed 2 mobs
*Added doctor(hostile but will be changed in the next update!)
*Removed Unknown Ore
*Added Ruby Everything
*Removed armor to be ported in next version
*Tided Everything up
*BugFixes!!
v2.2:
Fixed All This:
Looks awesome, I just have a few ideas and things to say.

1. For the swords you didn't capitalize the "I" in ice and the "U" in unknown, but you did for the other swords and the armors.

2. Why does the dark wizard say "hello there" when you right click him?

3. The snow goblins attack is really really weak, you should problem make it a lot stronger. I know it has the effects and stuff(unless thats just my pc bugging out), but its still too easy to beat. Also, if it is effects and not my computer then im pretty sure pressing e(inventory) fixes it, so thats a bit cheap.

4. Same with the normal goblin. Goblin also walks really slow, make it faster.

That's all i have to say, awesome mod! Keep up the good work.

P.S: I have some mob ideas for the mod, are you taking suggestions/requests for mobs?
v2.0:
*Added Goblin
*Added Dark Wizard
*Added SnowGoblin
*Added One Horn
*Fixed Bugs
*Fixed Textures
*Added Armor For All Shards!!
v1.0:
*added Poison Tools
*Added Ice Tools
*Added Shock Tools
*added Fire Tools
*Added Unknown Tools
*Added Unknown Shard
*Added Unknown Ore
Added Shock Shard
*Added Shock Ore
Added Ice Shard
*Added Ice Ore
*Added Poison Ore
*Added Poison Shard

Screenshots: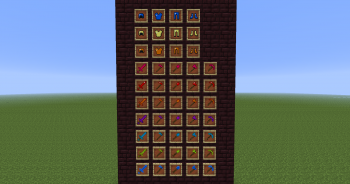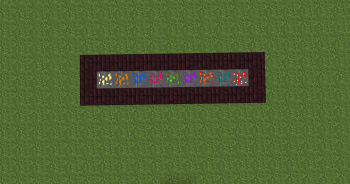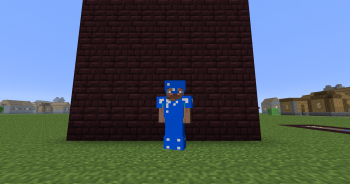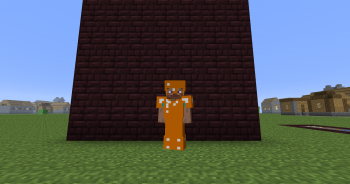 1.Install Forge into Minecraft.jar
2.Open Minecraft
3.close minecraft
4. Drag And Drop The ZIP File Into %appdata%/.Minecraft/Mods
Last edited by
nZuR
: Mar 25, 2013