iAura
Coal Miner
Location:

United Kingdom, Wales

Join Date:

10/24/2012

Posts:

121

Minecraft:

BawnzSawnz

Member Details
MECHA CRAFT
NEW MOBS!
NEW WEAPONRY!
NEW TOOLS!
Welcome Minecrafters!
Have you always Minecraft a little more futuristic and harder?
Have you found the nether had not enough resources?
Well not anymore!
Info


The Mecha mod adds lots of futuristic items like time changers handheld mining equipement and
a new mob called a Mecha Alien, Mecha Pickaxe, Mecha Sword, Mecha Axe, Mecha Time changer and soon we will add alot more
Things that are not craftable!

Mecha Aliens
These metal creatures are powerful and are found in most areas of the world

Mecha Core
Found when killed a mecha alien!

Nether Iron
A type of iron found in the nether, when you cook the ore in the furnace, cook the ingot again to
make bars!
CRAFTING
Mecha Sword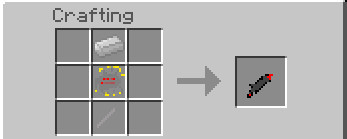 Mecha Axe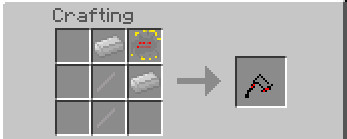 Mecha Pickaxe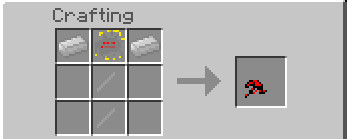 Mecha Time Changer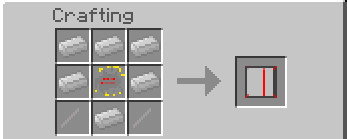 Installation/Download
Download link:
http://www.mediafire...pcj92abhvzlt5pi
INSTALLATION
1. Download latest forge.
2. Download this mod.
3. Drag all contents inside forge inside minecraft.jar
5. Delete META-INF
6. Close Minecraft.jar
7. Run minecraft
8. Go to the .minecraft
9. Open the mods folder
10. Mod zip into the mods folder.
Videos


Will go here!
Banners

People who help me!

People who like this mod!
Luke,
Good Constructive criticizers!
DiamondminingGod1
PheonexianKing
You can get on this list, just do the above or post a video for me!
LEGAL STUFF!
This content is owned by iAura and can not be distributed to any other site without authors permission, I do not claim ownership of Mojang or creator of Minecraft, No one without iAura's permission are allowed to post this modification on their website blog or claim ownership of this content;
[email protected]
2013-2015
[represent]
Last edited by
iAura
: Feb 27, 2013