SCMowns
Diamond Miner
Join Date:

7/2/2011

Posts:

751

Minecraft:

SdogSteven

Discord:

SCMowns#7586

PMC:

scmowns

Member Details

Hello and welcome! My name is Steven or SCMowns, and today Noppes and I have officially released Beta version one of our new mod! This mod has been in development for a bit, so we wanted to release a small version of the Minecraft 3D out to the public!
This mod will override vanilla Minecraft's items/blocks with new 3D objects!
We plan on updating this mod with more content and 3D objects, our main goal will be in our future plans spoiler. Check below (The first comment on this thread from Noppes) for more downloadable add-ons for this mod! (coming soon)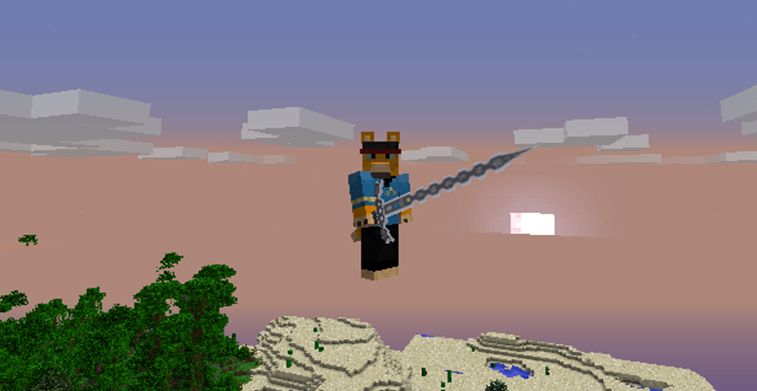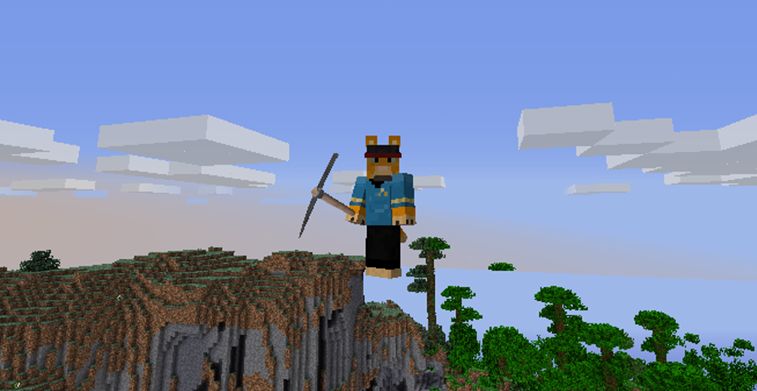 **(Mod is not compatible with Optifine!)
**
** Downloadable add-ons coming soon in Noppes comment! Down below!! **
How to install:
1. Locate your ".minecraft" folder ( Run > %appdata% > Roaming > ".minecraft" )
2. Once in your ".minecraft" folder locate your minecraft.jar ( .minecraft > bin > minecraft.jar )
3. Open the Minecraft.jar with Winrar or any 7zip opener.
4. DELETE META-INF
5. Drag and drop Minecraft Forge
6. Close the minecraft.jar once you have installed Minecraft Forge
7. Locate your "mods" folder in your ".minecraft" folder
8. Drag and drop our download "Minecraft3D_Beta" into your "mods" folder
IF YOU NEED HELP, POST A TOPIC ON SCMOWNS HELP FORUMS!
Plans for future updates of Minecraft 3D
:
Replace a ton of Minecraft 2D items and blocks into nice looking 3D objects
Remove the "testing" objects (like 3D Dead Bush) and add in more suitable objects
Make some fun add-ons (Noppes Comment)
Work with the Minecraft community to tribute some help, with more models, textures, ideas!
If you're interested in helping out the development of this mod, you can post comments of Ideas for add-ons, or a model replacement on a particular item/block. If you are a modeler, you can send us a pic of that you have made! If we like the model we will add it to our mod! ( You'll also be included in our credit section )
You can also re-texture our objects to make them look nice and send us a screenshot! We might want to use it!
Thanks for helping out in the development of this mod!
In Beta Version 1
:
Grass model doesn't change colors
Mod is not compatible with Optifine!
Change Log
/ List of replacements!
:
Version 1.1:
Updated to Minecraft 1.5.2 (Thanks Noppes!)
Version 1.0:
3D Replacement for an Anvil
3D Replacement for an Apple
3D Replacement for an Bamboo/ Sugar cane
3D Replacement for an Bone
3D Replacement for an Book Shelf
3D Replacement for an Cooked Fish
3D Replacement for an Yellow Flower
3D Replacement for an Grass
3D Replacement for an Dead bush
3D Replacement for an Fish
3D Replacement for an Golden Apple
3D Replacement for an Iron Door
3D Replacement for an Iron Pickaxe
3D Replacement for an Iron Sword
3D Replacement for an Item Frame
3D Replacement for an Ladder
3D Replacement for an Torch
3D Replacement for an Watermelon
3D Replacement for an Pumpkin
3D Replacement for an Rose
3D Replacement for an Wooden Door
( You can get info / screenshots of new updates if you follow! )
Thank You For The

[represent]
Last edited by
SCMowns
: May 25, 2013