Shinoow
Curse Premium
Redstone Miner
Join Date:

11/29/2012

Posts:

556

Minecraft:

shinoow

Member Details
Hey fellow minecrafters! This is the page for my first official mod, AbyssalCraft.

Version 1.9.4.11 Released! Dread Plague nerf, Lesser Shoggoth AI improvements, ritual improvements and some aesthetic changes!
Description
AbyssalCraft
is a mod centered around exploration, but with a growing magic influence. Another thing that has been getting more focus is influences from the works pf
H.P Lovecraft
, adding even more evil to that which is already in the mod.
Enough about that, let's dig into the mod! The first thing you need in order to get started is a Necronomicon, crafted like in the picture below:
Most (if not all) information about things from the mod can be found in the Necronomicon. Apart from being a guide book to the mod, the Necronomicon is also serves as a catalyst for performing rituals.
Going in a bit more on the mod, AbyssalCraft features a collection of dimensions known as
The Abyss
(the world of the dead, split into several layers, where each layer is a dimension). The dimensions (4 in total, whereas the fourth is a bit of an extension to the third) are:
The Abyssal Wasteland (quite green, inhabited by various undead beings, among them the vanilla zombies and skeletons, then new mobs added in the mod).
The Dreadlands (red, a place crawling with nameless mutated beings that may or may not have been a normal creature sometime in the past).
Omothol (the realm of J'zahar, a dimension consisting of floating islands with a city built upon them, this is where you encounter the final boss).
The Dark Realm (dark place beneath Omothol, populated by living shadows).
In order to reach the various dimensions, one must obtain Gateway Keys (items capable of placing down portals when used).
Apart from traveling between dimensions, there's also a pitch of magic, in the form of rituals consisting of an altar and pedestals which you place offerings on. There's several different types of rituals, among them rituals where you create items, rituals where you infuse items (turn one item into a different, or simply "upgrade" the item). There's also rituals where you can summon things (the first boss is summoned through such a ritual), and rituals where you can inflict potion effects on nearby entities. If you want to create your own type of ritual, there's an API for that, and if you simply want to add your own creation/infusion ritual, that can either be done through the API, or with MineTweaker (the add-on mod
AbyssalCraft Integration
has MineTweaker compatibility).
In addition to the rituals, there's also a new form of energy used in order to perform the rituals. This energy is called Potential Energy, and can be obtained through a few methods (this is being expanded).
Along with all of this is also a lot of new blocks (among them 5 new types of stone, 15 new ores, 2 new types of trees), new items (among them 4 new materials to make tools and armor from, 8 new armor sets, a bunch of new food items).
Enough about quantities of things, the Overworld has also received new content, including 6 new biomes:
The Darklands (more "evil" version of a forest/plains blend, purple/indigo grass, contains Darkstone and a new type of tree, Abyssalnite can be found here)
Darklands Plains (plains version of the Darklands biome, has close to no trees)
Darklands Forest (forest version of the Darklands biome, has a lot more trees)
Darklands Highland (extreme hills version of the Darklands biome, more elevated terrain, not that many trees)
Darklands Mountains (mountains composed of Darkstone)
Coralium Infested Swamp (a teal/turquoise swamp, has Liquid Antimatter underground, along with the large quantity of Coralium, which is more common here than in ordinary swamps or other water-based biomes)
Since I haven't mentioned the mobs, let me go over a few of them. There's the
Depths Ghoul
and
Abyssal Zombie
(both undead, found in Darklands biomes, swamps, or very commonly in the Abyssal Wasteland),
evil counterparts
of vanilla animals (Pigs, Cows, Chickens),
Living Shadows
(Shadow Creature/Monster/Beast, each one stronger than the former), and
Lesser Shoggoths
(if you're familiar with the works of H.P Lovecraft, these are smaller versions of those amorphous horrors). That's all the mobs found in the
Overworld
, whereas some can be found in the dimensions.
This should cover most of the mod, the rest is up to you to discover (or you could just read about the majority of it in the Necronomicon). It should be noted that this is a
Forge Mod
, and requires
Minecraft Forge
to run. Oh yeah, the mod is also open source, and the source code can be found
here
.
Getting Started:
This article
in the AbyssalCraft wiki covers the basics of things to do once you've installed the mod. The same information can be found in the Necronomicon (which currently isn't mentioned in the article).
6 new types of stone (where all but one can be turned into bricks)
5 new types of tools (one simply consisting of a stronger type of stone)
8 new types of armor (where half of them are upgraded/altered versions of the 4 base ones)
6 new Overworld biomes (among them a swamp, not to mention massive mountains)
42 new mobs (among them 4 bosses)
A smaller breed of Shoggoths (you know, those amorphous shape-shifting abominations mentioned in the Cthulhu mythos)
Evil animals (ever seen someone being killed by a pig? this mod has that, along with chickens and cows)
Mobs and animals composed of antimatter (usually a good idea to keep them from colliding with their regular counterparts, because physics)
4 new dimensions (each more evil than the previous)
15 new ores, among them 3 that generate in the Overworld
2 new explosives (one is used a core component for the other)
Statues representing Great Old Ones
17 new food items (among them flesh you probably shouldn't eat, food on plates and MREs)
4 new Machines (allowing you to manipulate materials on a atomic level, or simply engrave coins)
2 new trees (one found in the Overworld, other found in the second dimension)
3 new potion effects (each in some way capable of converting an entity into another, whether it's a plague or simply antimatter)
4 new enchantments (allowing you to spread plagues, or simply deal more damage to living shadows, among things)
A new magic system (using ancient grimoires and rituals)
A new form of energy (used in conduction with the aforementioned magic system)
And lastly a book that keeps track on information regarding most of these things (things not directly mentioned are likely not that tied to progression, but a section for misc information is being put together for that)
There also an API that you can interact with the mod through.
That should conclude all the features so far! More things are bound to be added, and I'm open for suggestions Check out the wiki for more info on the mod features! (it's currently not finished yet)
More mobs
More blocks
More optional bosses
Changelog
1.9.4.11 (1.10.2, 1.11.2 & 1.12.2) (08/02/2018)
The purging ritual now only converts biomes that are Dreadlands biomes
Added loot tables to all bosses (empty), Coralium Infested Squid and all Remnant types
Statues now have their Deity Type assigned to them again, instead of null (1.12.2 only)
Lesser Shoggoths now have an AI for monolith construction, which makes the construction happen more frequently
The biome transformation of the Dread Plague only happens to those inflicted with Dread Plague II
If two mobs/players/whatevers close to each other both have Dread Plague I, they can infect each other with Dread Plague II
If the Hardcode Mode config option is enabled biome transformation will happen regardless of Dread Plague amplifier
The purging ritual now checks the surrounding area instead of the position of the altar for nearby Dreadlands biomes when checking if the ritual can be performed
The cleansing and corruptions rituals now both do the same thing as the purging when checking if the ritual can be performed
Reduced the luminosity of the foliage color in the Coralium Infested Swamp, making it blend better with adjacent biomes
Lesser Shoggoths now swim faster (and can move against flowing water)
Increased the range of the Corruption, Cleansing and Purging rituals to 8x8 chunks (previously 3x3)
Eyes (and other luminous bits) now glow on Lesser Shoggoths
The crafting recipe for the Transmutator now works with used Transmutation Gems again (1.12.2 only)
Any NBT checks for crafting recipes and/or rituals are now a lot less strict (the placed item needs to contain the recipe item NBT tags)
Remapped the Tile Entities to use the proper prefix (stops log warnings on startup) (1.12.2 only)
Now runs on Forge 14.23.4.2705 (1.12.2 only)
Bump to JEI 4.11.0.202 (1.12.2 only)
1.9.4.10 (1.10.2, 1.11.2 & 1.12.2) (06/14/2018)
A bunch of textures have been revamped (courtesy of Dylan4ever)
Lesser Shoggoths can no longer break Bedrock (or other unbreakable blocks) with their acid
Acid Projectiles no longer break blocks with Tile Entities when hitting Players or other mobs
Scaled down the model of the baby Lesser Shoggoth (to be more proportional with the hitbox, also made the eyes a bit bigger)
Slowed down the initial velocity of the Acid Projectile, increased the time between each projectile being fired, and made it so baby Lesser Shoggoths won't fire them
Added a config option for changing the frequency at which Lesser Shoggoths spit acid
J'zahar now respects the mobGriefing gamerule with his explosion
Fixed a dupe bug in the Materializer GUI
Mobs spawned through a summoning ritual now have their portal cooldown set to max
Increased the time it takes for a Greater Dread Spawn and Lesser Dreadbeast to spawn a regular Dread Spawn
Increased the time it takes for Cha'garoth to spawn the various things he spawns, and removed the direct physical damage dealt by his fireballs
Reduced the range of Cha'garoth's melee attacks
Fixed the pick block for Calcified Stone
1.9.4.9 (1.10.2, 1.11.2 & 1.12.2) (05/06/2018)
Removed the End Abyssal Zombie
Remnants now also worship statues at times
Added a config option that toggles if knowledge should be synced to the client every time a player opens their Necronomicon
The lightning bolt that strikes a statue when a Disruption triggers is now only the effect
Added a new Disruption that generates a random amount of Shoggoth Ooze around the source
Added a new Disruption that spawns random mobs that normally spawn in the current biome
Added a new Disruption that spawns a single random mob that normally spawn in the current biome
Added missing null check to the Purge Event Handler, fixing a Sponge-related crash
Capability data is no longer lost upon leaving the End
Lesser Shoggoths now respect the mobGriefing Game Rule when it comes to their acid-based attacks
Changed the minimum Block hardness for resisting acid to 2.1 (previously 3.0)
1.9.4.8 (1.10.2, 1.11.2 & 1.12.2) (04/21/2018)
Dreadguards are now regarded as undead
Changed the particles used in the Dreadguard/Cha'garoth barf attack (since they're not breathing fire)
The plagues no longer reinfect their host (effectively refreshing themselves)
Lesser Shoggoth acid projectiles can now be blocked with a shield (the player will still take half a heart of damage)
Added a config option to toggle whether or not shields can block acid projectiles
Statues don't trigger disruptions inside Omothol
If a Lesser Shoggoth has a target when it spawns an offspring, it has a 33% chance of throwing it at the target
Added a config option for the minimum Block Hardness required to stop Shoggoth Acid from destroying the Block
Abyssal Zombies now attack Villagers
Sacthoth no longer despawns in the Dark Realm
Asorah now has full knockback resistance (you're gonna need bigger arrows)
Fixed NPE in the Lesser Shoggoth acid spraying attack (1.10.2 only)
1.9.4.7 (1.10.2, 1.11.2 & 1.12.2) (04/12/2018)
Shoggoth Biomass no longer randomly spawn Lesser Shoggoths client-side
Added some text (with pictures) to better explain the transfer range of Statues to nearby Collectors
Shoggoth Biomass blocks don't spawn any Lesser Shoggoths unless a player is within 32 blocks of it
Lesser Shoggoths can now secrete acid as a means of defending themselves (or a ranged attack) which can destroy blocks in their path
Lesser Shoggoths can now consume any item they run into, which is also configurable
Lesser Shoggoths now have a chance to locate a nearby statue and chant by it
Increased the hitbox size of Lesser Shoggoths (and reduced their hit range)
Removed the disruption that converts the surrounding chunk into Darklands (better leave the fate of their world to the player)
The Dread Plague Antidote now requires a Dreadlands Sapling instead of Omothol Ghoul Flesh
Fixed a few minor derps in some of the segments of the Remnant leg tentacles (1.11.2 & 1.12.2)
Child Lesser Shoggoths now have half the health and attack damage of an adult one
The Temple of J'zahar has been revamped
Greater Dread Spawns will now deal damage with their Dread Slugs again
Rituals Pedestals now project bits of their placed object rather than smoke during rituals
Rituals that require sacrifices now requires the player performing the ritual to sacrifice the animal, rather than it being killed automatically
The Wooden Crate now supports capabilities for insertion and extraction
Fixed the secondary death message for shadow damage
Added a ritual to purge the Dreadlands (while also rendering the area uninhabitable)
Added Calcified Stone (what everything turns into when the purging ritual has been used)
1.9.4.6 (1.10.2, 1.11.2 & 1.12.2) (03/31/2018)
Shadow mobs are now immune to fire, and capable of swimming
Changed the texture for Liquid Antimatter (darker spots within the liquid, making it a bit less milk-like)
Added a config option that turns antimatter explosions nuclear (off by default)
Dread-plagued mobs now automatically leave a lingering cloud of Dread Plague on death
Added a new config category for misc out of place settings
The amount of animals a Lesser Shoggoth has to eat in order to multiply/grow up now depends on the size of the animals it eats (1 adult cow = 3 adult chickens)
The advancement trigger for summoning entities now fires for nearby players when completing a Summoning Ritual (1.12.2 only)
1.9.4.5 (1.10.2, 1.11.2 & 1.12.2) (03/24/2018)
Applying a redstone signal to an Energy Relay pauses it
The Overworld biomes are always registered now, just not added to the list of biomes to generate if set not to
Statues can now transfer PE to dropped items (provided they can accept PE)
Redrafted a bunch of text inside the Necronomicon (removing redundant/incorrect information and adding new information)
Replaced all mob pictures in the Necronomicon with ones that look more like something drawn in the book
Fixed an infinite loop in the mining spell when mining upwards
Added a small section that explains how to obtain knowledge, unlocking information in the Necronomicon and unmasks Items and Blocks
Reduced the duration of fire applied to attackers when attacking someone wearing Dreaded Abyssalnite gear
The Coralium Plague and Dread Plague now act more like actual plagues (they spread a lot easier, can't be cured with milk)
Abyssalnite Golems now turn into Dreaded Abyssalnite Golems if killed by the Dread Plague
Portals now have a small chance of spawning a mob from their dimension
Shadow mobs now change their transparency based on light level (bright = visible, dark = not so visible)
The Dreadlands can leak out of it's portals, so keep a lookout in case too much gets out
Added Antidotes for the Coralium and Dread Plague (used to cure them instead of milk, which no longer cures them)
Increased the amount of Coralium Ore that generates in the Overworld (also made it configurable)
Knowledge unlock syncing is now done on a per unlock basis, rather than when opening the Necronomicon or changing dimensions
Asorah and Spectral Dragons now have the undead creature attribute
1.9.4.4 (1.10.2, 1.11.2 & 1.12.2) (02/15/2018)
Fixed some redundancy in the FireMessage packet that's sent when hitting any of the mods fire blocks
Ritual ground creation is now less sensitive about surrounding blocks (as long as they aren't full cubes)
Spell recipes can now be displayed in the Necronomicon
The tooltip of Energy Relays now display the range of the block
Item information can now be locked, resulting in the tooltip font being replaced by the Aklo Font
Added a command to automatically unlock all Necronomicon knowledge
Leaving Omothol portals now return you to the Dreadlands, not the Abyssal Wasteland
Randomized the texture rotation of the Fused Abyssal Sand
Made the outlines of the Abyssal Stone Brick, Abyssalnite Stone Brick and Dreadstone Brick more consistent
Created a new texture for Dreadstone
Shift-clicking output slots now works in the Materializer (giving you up to a stack of the output per click)
Now runs on Forge 14.23.2.2611 (1.12.2 only)
1.9.4.3 (1.10.2, 1.11.2 & 1.12.2) (12/11/2017)
Added a barfing sound to Dreadguards and Cha'garoth (instead of playing the sound for when a Ghast shoots a fireball)
Added Crystallized Calcium, Beryllium and Beryl
Materializer recipes can now be displayed in JEI
The Staff of Rending works on Omothol creatures again (1.11.2 & 1.12.2)
The biome transformation from Cha'garoth and his Dreaded Charges has been optimized (code only runs on the server, only affects non-dreadlands biomes)
The Rending Pedestal works on Omothol creatures again
Rather than crashing, an error will be logged when failing to convert an ItemStack from the Ore Dictionary into a BlockState during startup
Overworld structure generation now checks for the Overworld World Provider rather than Dimension ID
1.9.4.2 (1.10.2, 1.11.2 & 1.12.2) (11/17/2017)
The JEI plugin no longer stops at Transmutator Fuel recipe registration (1.10.2 and 1.11.2)
The State Transformer's extraction mechanic now works (1.10.2 only)
Ticking Tile Entities that don't do anything client side no longer ticks client side
Added a hurt sound to Anti-Players that those who played Minecraft before beta ended might recognize (props to BordListian for letting me know of it's prescence in Better With Mods)
Non-player entities can now use portals
Anti-mobs now attack their regular countepart (for more destruction and chaos) and Anti-Players has a chance of targeting any non Anti-Player
Mobs capable of spreading the Dread Plague no longer tries to apply it on something that's already immune to it
Added a new attack to Shadow Beasts and Sacthoth (credits to Enderman_of_D00M for the code)
The Materializer is now functional
Greater Dread Spawns and Lesser Dreadbeasts now swap between melee and ranged attacks
Added a new attack to Dreadguards (credits to Enderman_of_D00M for the code)
Cha'garoth's heads now move independantly, and each has attacks of their own (credits to Enderman_of_D00M for the code)
Loot Tables are now initialized during loading stages (instead of being initialized when something relying on one of them references it)
Disruption Packets now send the correct String value representation of the Deity, stopping even more error log spam
The beams that spawn during Asorah's death animation are now more properly colored
J'zahar has longer reach for his staff-whacking
J'zahar is now immune to fire, explosions, magic and fall damage
Adjusted the bounding boxes and eye heights of Remnant and Minions of The Gatekeeper
Spectral Dragons now only knocks mobs and players away in Hardcore Mode
Dreadium Samurai armor now reduces the amount of Dread damage you receive
Materializer recipes can now be displayed in the Necronomicon
Spectral Dragons now only lose health when Asorah doesn't have full health
1.9.4.1 (1.10.2, 1.11.2 & 1.12.2) (10/31/2017)
The JEI plugin now properly filters out invalid Transmutator and Crystallizer fuels
Baby Lesser Shoggoths are 40% slower now (compared to their movement speed in previous versions)
The Transmutator no longer transmutes things without recipes into air (1.11+)
1.9.4 (1.10.2, 1.11.2 & 1.12.2) (10/18/2017)
Added a configurable list of mobs to spawn Demon Animals from on death
Maps now works inside AbyssalCraft dimensions (1.10.2 & 1.11.2)
The Necronomicon now saves the last page viewed before closing (doesn't persist across restarts, however)
Increased the spawn rate of shadow mobs in Darklands biomes
Shadow Creatures now have a guaranteed chance of dropping Shadow Fragments
Shoggoth Ooze no longer spreads on Monolith Stone
Greatly increased the spawn chance of Shoggoth Lairs while making it more configurable
If a ritual doesn't have a description, the Necronomicon won't try to display it on the ritual page
Item tooltips and the background gradient now displays in GUIs where you interact with inventories
Fixed a metadata mismatch for Dreadlands Ritual Altars/Pedestals (1.12.2 only)
Optimized the performance of Energy Relays slightly (probably mostly noticeable in larger networks of them)
Disruption packets without a Deity are now properly handled, stopping the error log spam
Shoggoth Ooze is now corrosive, dealing durability damage to leg and foot armor while exposed to it
Fixed a bunch of derps regarding bounding box based Entity searching (1.12.2 only)
The NecroData Capability now filters out things that are no longer registered on load
All Ethaxium blocks (dark or not) are now Ender Dragon and Wither-proof
Transmutator and Crystallizer fuels with container items (like filled buckets) now return the container item (1.11.2+)
Portal blocks now fire the EntityTravelToDimensionEvent prior to teleporting the player, making it possible to cancel teleportation between AbyssalCraft dimensions
Added additional buttons to the Necronomicon GUI (skip multiple pages, go back multiple pages, go back to the front page)
Energy Relays can now collect PE from Energy Containers too
Fixed the eye layer on the Anti-Spiders (now the eyes are the only bits that glow, instead of the whole spider)
Ritual altar sacrifices can now also be NBT sensitive
Added a config option to stop armor sets from applying Potion Effects or dispell other Potion Effects
Added scrolls (currently not usable, nor craftable)
Spells are close to being fully implemented, with most of the backing code done
Recompiled against 1.12.2 (1.12.2 only)
Now runs on Forge 14.23.0.2500 (1.12.2 only)
1.9.4-pre-4 (1.12) (7/22/2017)
Ported to Minecraft 1.12
Removed deprecated things from the API
Condensed a bunch of blocks to use a single ID
Removed Darklands Grass
1.9.4-pre-4 (1.10.2 & 1.11.2) (6/7/2017)
Changed the ritual for the Staff of The Gatekeeper to require Cha'garoth's R'lyehian Gateway Key (1.10.2 only)
Fixed a small derp in the Crystallizer recipe handling code
Improved explosion code for ODB and ODB Cores (along with some performance improvements)
Fixed a crash with BoP (or any other mod adding specific blocks to the OreDictionary with the wildcard value as meta)
1.9.4-pre-3 (1.10.2 & 1.11.2) (5/26/2017)
The Knowledge event handler shouldn't crash from trying to save the ID of an unregistered entity
Fixed a small client de-sync when draining energy for a ritual
Added a ritual that allows you to "purge" the Darklands, coverting areas of it into their Overworld counterparts
Added a ritual that allows you to "corrupt" Overworld biomes, converting areas of them into their Darklands counterparts
Added a ritual to resurrect dead companions (tamed and named)
Slowed down the spread of Mimic Fire (now it spreads about as fast as normal Fire)
Slightly more information is now locked (also overhaul of Necronomicon internals)
Changed the model of the Sacrificial Altar (so that it's easily distinguishable from the Ritual Altar)
More worldgen performance improvements in the Overworld and Dreadlands
Fixed a minor derp in the Gateway Key portal placement code and made it a bit more modular
Made some alterations to the Dread Spawn model (the "arm" is now composed of a independently moving tentacle, and the other bit has tendrils sprouting out of it)
Reduced the movement speed of Greater Dread Spawns and Lesser Dreadbeasts
The Crystallizer now stops trying to crystallize something when the output slots are full
Added Energy Depositioner (block that can generate PE by siphoning it out of Stone Tablets)
Added Stone Tablets (used in the Energy Depositioner, can also be used as alternate storage solution)
Added State Transformer (used for filling the Stone Tablets with items/energy)
Performance improvement to most PE blocks
Smoke from the pedestals during a ritual only comes from the ones that had something on them
The Staff of The Gatekeeper now works like a Staff of Rending and a Gateway Key combined
Particles from PE transfers made by statues are now synced to the transfer, instead of random
Highly optimized particle rendering for PE transfers
Changed the recipe for the Sacrificial Altar (replaced Torches with Shadow Fragments)
Upgrade Kit recipes can now be viewed in JEI
Now runs on Forge 13.20.0.2258 (1.11.2 only)
1.9.4-pre-2 (1.10.2 & 1.11.2) (4/5/2017)
Fixed crashes regarding saving NBT for the NecroData Capability (also cleaned up the saving part)
Fixed some small quirks with the Shoggoth Ooze blocks
Added a config option to toggle whether or not Demon Animals should place down Mimic Fire instead of normal Fire
Any Darklands Structures that generate Shoggoth Ooze should now have full blocks instead of a single layer (1.11.2 only)
1.9.4-pre-1 (1.10.2 & 1.11.2) (3/31/2017)
Darklands Highlands and Mountains are now in the cold biome group, and snow generates in them
Initial Spellbook implementation (WIP, GUI and some backbone code, nothing functional yet)
Added a new font, used along with wharrgarbl to produce unreadable stuff
Remnant legs are now composed of more flexible limbs
Initial implementation of unlockable knowledge (WIP, only Entity information is partially locked, kill them to unlock the pages
The Decorative Statues now have their own recipe (Monolith Stone, Clay and a dye)
Added Rending Pedestals (PE powered blocks that collects essences through the use of a Staff of Rending)
Set harvest tool for a plethora of blocks that didn't have that set
The Abyssal Zombie has a new texture
The Abyssal Zombie now has it's own sounds
Improved worldgen performance (especially Overworld structures)
When broken or placed, the Luminous Thistle and Wasteland's Thorn now plays the correct sounds
You can't pick up the item placed on a altar/pedestal if your inventory is full
Shoggoth Ooze blocks are now made out of layers (like snow) instead of being a solid block
Removed the majority of the Shoggoth Ooze config options (superseded by the layered ooze blocks)
The skies in the dimensions are now composed of a skybox rather than a single color
Added a disruption that transforms surrounding animals
Item pages in the Necronomicon now has a frame around the displayed Item
Upgrade Kits are now applied at an Anvil, instead of the crafting grid
Improved the rendering of Items placed on altars/pedestals
Night Vision is no longer given from the normal armor sets, and the special ones only give it while in the Overworld
You shouldn't be able to repair Transmutation Gems with repairing items/blocks from other mods
Spectral Dragon and Asorah's hitboxes work now (huge shoutout to Vadis365 for the code that helped debugging the entity part placement)
Most player interactions with Necronomicons can't be completed unless the player owns the Necronomicon
You can now till Darklands Grass, Dreadlands Grass and Dreadlands Dirt with any hoe
You can now plant more things on Darklands Grass, Dreadlands Grass and Dreadlands Dirt
The Darklands Oak Log now has the correct textures when rotated (1.11.2 only)
1.9.3.10 (1.8.9, 1.9, 1.9.4, 1.10.2 & 1.11.2) (1/25/2017)
Demon Animals now starts spreading fire if they get in contact with any source of fire
Something happens if you use Shears on Evil Animals
Improved the rendering of the Visage of The Depths overlay (should fix any rendering issues regarding it)
A fully usable ritual formation no longer generates along with the Temple of J'zahar (you have to do the Necronomcion part)
Applying the Coralium and Dread enchantments through rituals works now
Improved cave and ravine generation in the Abyssal Wasteland and the Dreadlands
Caves and ravines now generate in the Dark Realm
Reduced the amount of smoke Shadow mobs emit while inside the Dark Realm
Shadow mobs (and Lesser Shadow Shoggoths) are all translucent
When a Lesser Shoggoth spawns a child, the child will be of the same type as the parent
Added a config option for setting whether or not Lesser Shoggoths should have a chance of spawning in the Overworld
Added Crystal Fragments (even smaller pieces of Crystallized Elements)
Set proper map colors for the various blocks
Shadow mobs now have a chance of spawning in all Darklands biomes (but they're still more common in the mountains)
Changed some internal code for the Essence of The Gatekeeper Item Entity (fixes crashes with Extra Utilities 2) (1.9+)
The Dreadlands Grass now has the correct bottom and particle texture (1.9+)
Mob spawning in the Dreadlands should be more frequent, while mob spawning in the Abyssal Wasteland should be a bit less frequent
Lesser Shoggoths no longer spread a layer of ooze below the layer they've already spread
Applied the correct colors for the last 8 Crystal Clusters (1.10.2+)
Fixed numerous crafting recipes for crystal items/blocks (1.10.2+)
Changed the color palette for the Darklands biomes (now uses a indigo-esque color instead of the previous purple)
Made the color of the various Darkstone blocks a shade bluer
The foliage color in the Abyssal Wasteland now matches the color of the Fused Abyssal Sand
Removed the random blindness from the Darklands biomes
Lowered the height at which Items placed on Altars/Pedestals are rendered
Updated a bunch of pictures in the Necronomicon (anything involving either Darkstone or the Darklands)
Remnants no longer say 2 insults at once, and no longer tell you they're busy when you initialize a trade with one (1.9+)
Added an API hook to enable Gateway Keys to function in any dimension registered there
The Darklands Oak and Dreadlands Tree are less randomized, and taller in general
Increased the amount of Darklands Oaks that generate in Darklands Forests
Replaced the Darklands Oak Log texture with a different animation and darkened both the Log and Plank textures
The Ritual of Fertility now also targets Rabbits
Added a config option to change the opacity of the overlay displayed when wearing the Visage of The Depths
Re-balanced armor smelting recipes to match Vanilla's (for AbyssalCraft armor) (1.11.2 only)
Now runs on Forge 13.20.0.2223 (1.11.2 only)
1.9.3.9 (1.8.9, 1.9, 1.9.4, 1.10.2 & 1.11) (12/17/2016)
The terrain in the Dark Realm now has holes resembling the various islands in Omothol generating at the same coordinates
Reduced the damage of the Dreadium Katana by 5
Halved the durability of the Dreadium Katana and reduced the durability of the Cudgel by 500
Sacrificial Altars no longer target Shadow mobs
Fixed incorrect corner stair rotation (1.9+)
Added more Darklands structures
Tiered Sacrificial Altars now share the same cooldown as the regular one (instead of scaling it up unreasonably)
The information about Sacrificial Altars now mention the PE collection limit (a fifth of the max capacity)
Replaced the Obsidian pillars in the Abyssal Wasteland with giant chains of various lengths (extending downwards from the top)
Added additional conditions for Shoggoth Lairs to generate (prevents the derps where they generate almost entirely above ground)
Removed all instances of Refined Coralium from the Vanilla Loot Tables
The mob spawn list purging is now run in load complete (stops any mob spawn adding done in post-init)
It now rains in Darklands Plains and Darklands Mountains
Added Coralium Infested Squid
Dread Spawns, Greater Dread Spawns, Lesser Dreadbeasts and Spawns of Cha'garoth can now breathe under water
The various dimensional essences now have new textures (which resemble their dimension slightly)
The Iron Wall Enchantment now works
Added a configurable blacklist for the Interdimensional Cage
Liquid Coralium now transmutes Cobblestone blocks into Abyssal Cobblestone, instead of Abyssal Stone
Abyssal Sand now randomly turns into Fused Abyssal Sand when exposed to light levels higher than 13
Shoggoth Ooze now turns into more dimension-specific blocks instead of Dirt if it's set to expire
Spectral Dragons now apply Coralium Plague instead of dealing physical damage
Updated a whole bunch of pictures in the Necronomicon
Ritual offerings that have Container Items (Buckets, among others) will now return the Container Item instead of consuming the Item altogether
Increased the spawn rate and vein size of Abyssal Coralium Ore, while reducing the spawn rate and vein size of Abyssal Diamond Ore
Rituals required to progress through the dimensions now appear first on their individual ritual section
The metadata wildcard now works correctly for ritual offerings (allowing you to use the same Transmutation Gem in multiple rituals, among things)
Added a config option to amplify the armor-piercing damage dealt by mobs in Hardcore Mode
The Coralium Plague and Dread Plague damage becomes armor-piercing when Hardcore Mode is enabled
Set a more proper attack damage to the various axes (1.9+)
The spawner blocks now properly initialize the entities they spawn before spawning them
Now runs on Forge 12.17.0.2051 (1.9.4 only)
Now runs on Forge 12.18.3.2185 (1.10.2 only)
Now runs on Forge 13.19.1.2188 (1.11 only)
1.9.3.8 (1.8.9, 1.9, 1.9.4, 1.10.2 & 1.11) (11/22/2016)
The Achievements and Rituals with Water Bottles should display Water Bottles, and nothing else (1.9+)
Switched the internal method of killing the sacrifice in rituals that requires a sacrifice (Pigs will no longer turn into Zombie Pigmen)
The Forge Universal Bucket is actually registered for the fluids, instead of it not being that (1.9.4+)
Set the correct textures for the Ritual Altars/Pedestals that didn't have the correct texture (1.9.4+)
All of the Ritual Altars/Pedestals now drop the correct block
Pressing U while hovering over something used in a ritual will now display the ritual in the list of recipes where it's used in the JEI plugin (1.11 only)
Expanded the amount of different types of objects you can input as offerings in a Ritual
Made the bounding boxes for Shoggoth Ooze, Shoggoth Biomass and Solid Lava the size of a full block (1.9.4+)
Fixed the placement of Torches and Buttons in Abyssal Strongholds (1.9+)
Fixed the placement of Torches in Dreadlands Mineshafts (1.9+)
The Dread Spawn now plays it's sounds (instead of the Zombie ones) (1.10.2+)
Ported to 1.11 (1.11 only)
1.9.3.7 (1.8.9, 1.9, 1.9.4 & 1.10.2) (11/21/2016)
Fixed crashes related to opening the Achievements page
Dreadlands Trees won't turn Dreadlands Dirt into regular Dirt if grown on it
Dreadlands Grass now reverts into Dreadlands Dirt when a block is placed on it, instead of regular Dirt (1.9.4+)
1.9.3.6 (1.8.9, 1.9, 1.9.4 & 1.10.2) (11/20/2016)
Added missing client-side check when fetching the Patreon data
Added Luminous Thistle
Added Wasteland's Thorn
Replaced the mushroom generation in the Abyssal Wastelands with the aforementioned plants
1.9.3.5 (1.8.9, 1.9, 1.9.4 & 1.10.2) (11/19/2016)
Asorah and Spectral Dragons are now immune to fire
Reduced the amount of smoke particles during a ritual
Ritual Altar creation now has more visual effects
Loading stages are no longer logged
A few Item textures have been updated
Patron Necronomicon info is now fetched from a remote file (has a local version if something goes wrong)
A Necronomicon Page object can now specify a URL that points to an image, which will then be displayed (if the image can be located)
Any JSON file added to the "abyssalcraft" folder in the config directory that's properly formatted will be injected into the "Other Information" section of the Necronomicon
The "AbyssalCraft Tools" Creative Tab now has a Interdimensional Cage filled with PE alongside the normal empty one
Fixed the Item name colors on the Gateway Keys
Replaced half of the Darklands structures
Added API hooks for generating Darklands structures
Added config option to force the dimension biomes to reset the mob spawning lists in order to stop mobs from other mods from populating the lists
Made the teal tint on the Depths Helmet overlay A LOT more transparent
Added Abyssal Sand
Added Fused Abyssal Sand
Added Abyssal Sand Glass
The terrain in the Abyssal Wasteland now has a top layer of Fused Abyssal Sand, with patches of Abyssal Stone
Added Dreadlands Dirt
Updated the textures on Dreadstone, Abyssalnite Stone and their brick counterparts
Added Abyssal Cobblestone, Dreadstone Cobblestone, Abyssalnite Cobblestone and Coralium Cobblestone
Added Abyssal Cobblestone, Dreadstone Cobblestone, Abyssalnite Cobblestone and Coralium Cobblestone Stairs, Slabs and Walls
Changed the ritual formation blocks to use the Cobblestone blocks instead of Bricks where applicable
Updated the information about statues to mention them needing an open sky to operate
Fixed the bug where the random blindness from Darklands biomes would stay when it's reached 0
Replaced the Darkstone Cobblestone in Abyssal Strongholds with Abyssal Cobblestone
Rituals can now be NBT sensitive (pedestal offerings must have identical NBT tags to the ones in the ritual recipe)
You can no longer process Liquid Antimatter or Liquid Coralium Buckets in Furnaces, Transmutators or Crystallizers
Removed the crafting recipe for a Liquid Antimatter Bucket
Changed some of the Potion Effects added by the various armor sets
Now runs on Java 8
Wooden Pressure Plates in Darklands villages is now replaced with Darklands Oak Pressure Plates (1.9 only)
Deprecated the Liquid Coralium and Liquid Antimatter Buckets, they're now handled by the Forge Universal Bucket (1.9+)
Fixed a bug with Potion brewing (1.9+)
Fixed crashes with GregTech 5 Unofficial (1.10.2 only)
1.9.3.4 (1.8.9, 1.9, 1.9.4 & 1.10.2) (10/31/2016)
The staff of Rending upgrades are now set to require the correct Necronomicons
Added config option to disable armor smelting recipes
More entities now has a chance to spawn wearing random armor
Fixed crashes regarding the Halloween easter egg (1.9+)
1.9.3.3 (1.8.9, 1.9, 1.9.4 & 1.10.2) (10/26/2016)
Fixed crashes on World load from particles
1.9.3.2 (1.8.9, 1.9, 1.9.4 & 1.10.2) (10/25/2016)
The Abyssal Stone Bricks in the Abyssal Stronghold now occasionally generate as their cracked version
Updated the pictures in the Potential Energy section (took new ones on regular Grass, instead of Darklands Grass)
Fixed crashes (or just log errors) from Disruptions being triggered after failing to complete a ritual
Replaced the smoke from various PE blocks with a particle meant to represent PE
Energy Pedestals can now harvest PE from statues again (1.9+)
You can now use Energy Relays on Energy Pedestals and Sacrificial Altars (1.9+)
1.9.3.1 (1.8.9, 1.9, 1.9.4 & 1.10.2) (10/23/2016)
Fixed crashes from completing Infusion Rituals
1.9.3 (1.8.9, 1.9, 1.9.4 & 1.10.2) (10/23/2016)
You can now configure the chance of a Shoggoth Lair generating in the Overworld
The Fire Rain Disruption will now fire a random amount of fireballs (so possibly not 8 at once)
Sacthoth now turns day into night when he spawns through a ODB explosion
Added Energy Collector
Added Energy Relay
Energy Pedestals no longer passively generate PE
Disruptions triggered from Ritual Altars now only fire server-side (apparently forgot to make that adjustement there)
Collected PE now persist when you break a block that can hold it, and the tooltip displays how much is contained
You can now have NBT tags persist through Infusion Rituals
Gateway Keys will now display a line of text in their tooltip when you can't use them
The Dreaded Abyssalnite Chestplate and Plated Coralium Chestplate's aura is now replaced with the effect being applied to attackers on hit
Added Energy Container
The Ethaxium Boots now applies a Speed boost like the other boots
The upgraded Gateway Keys can now place the previous key's portal in it's dimension
Added Interdimensional Cage (item that can capture entities)
Updated the information in the Ritual Information section
Fixed a performance hit caused by viewing pages that had pictures on them (in specifc cases)
Fixed the derp where the "next turn-up" button disappeared in the Machines section
Added a config option to make Shoggoth Ooze turn into dirt after being exposed to light for a random period of time
Added Tiered Energy Collectors
Added Tiered Energy Relays
Added Tiered Energy Containers
Changed the defaults to lower numbers for a couple of config options (biome spawn weights, entity spawn weights)
Min and max and default values for numerical config options are now provided in the comments (in favor of those not using the config GUI)
The Demon Sheep's name is now localized (1.8.9 only)
Updated nearly all of the pictures in the Necronomicon
The Abyssalnite Golem and Dreaded Abyssalnite Golem have new skins
Spiced up Hardcore Mode a bit
Depths Ghouls no longer spread the Dread Plague (that's apparently been a thing since 1.9.2) (1.8.9 only)
Anti-Ghouls now swing their arms when attacking
The Ritual of Fertility no longer has a chance of spawning Lesser Shoggoths
Remove the "Shoggoth infestation" Achievement, since that event no longer triggers
The Transmutation Gem now consumes durability when used for crafting, instead of being consumed directly
The "AbyssalCraft Items" Creative Tab now has each Necronomicon filled with PE alongside the normal empty one
The Staff of Rending and Staff of The Gatekeeper now raytrace properly
The Staff of Rending can now be upgraded to increase the amount of energy collected
A lot of items now have new textures (courtesy of Tiktalik)
The JEI integration now displays information regarding things created with the Staff of Rending
Darkened the sky color in the Abyssal Wasteland
Statues refuse to transport any PE if they're not under a clear sky
Statues now have a tolerance value, which increases the more you harvest PE from them, which eventually triggers a Disruption
Players no longer emit smoke inside the Dark Realm, only other entities
Sounds now play again in a few instances where they didn't (1.9+)
Fixed crashes regarding the Anti-Spider loot table (1.9+)
A list of all changelogs can be found over at http://www.shinoow.com/AbyssalCraft/changelogs.html
Screenshots of the mod content
All blocks added in AbyssalCraft as of 1.7.8:
All items added in AbyssalCraft as of 1.7.8: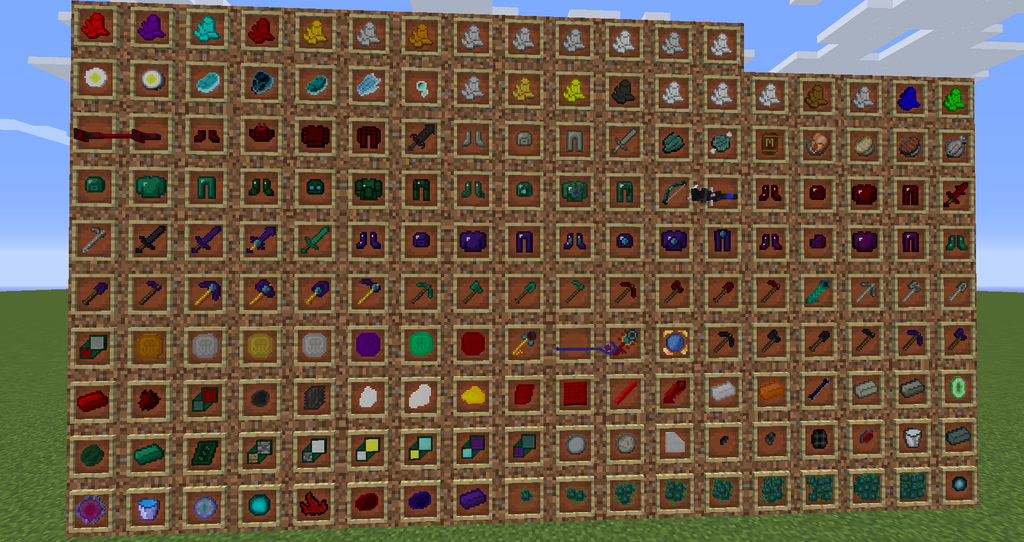 Abyssalnite armor: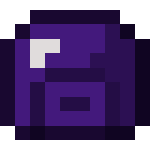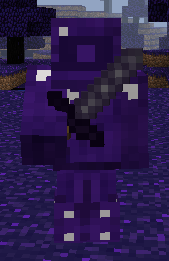 Dreaded Abyssalnite armor: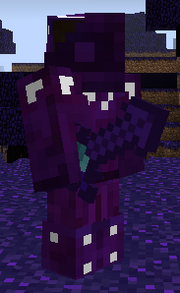 Refined Coralium armor: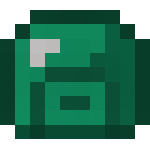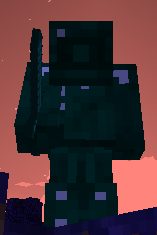 Coralium Plate armor: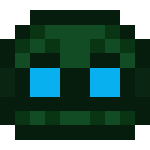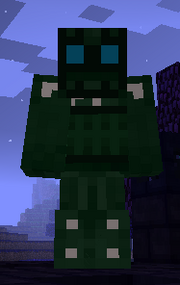 Depths armor: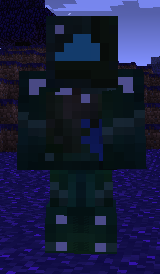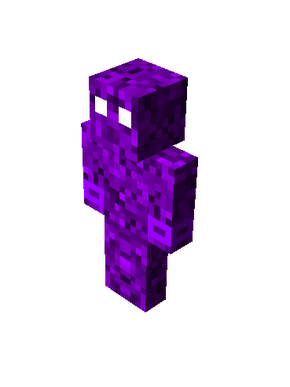 Abyssalnite Golem
Dreaded Abyssalnite Golem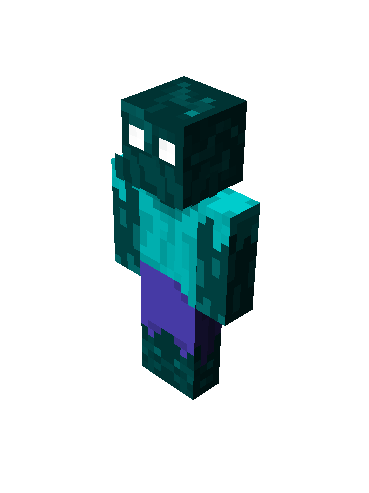 Abyssal Zombie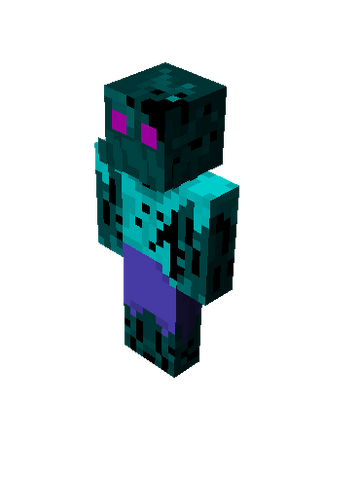 Abyssal Zombie (seen in the end)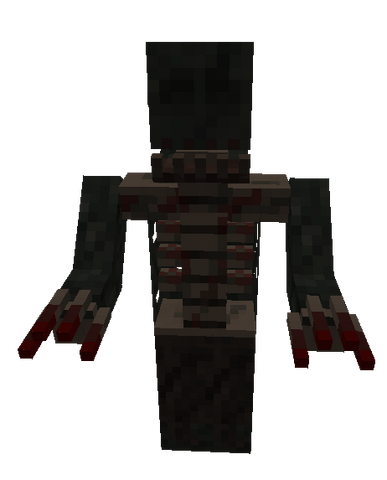 Depths Ghoul
Dreadguard, 1st elite mob
J'zahar, Gatekeeper of The Abyss
A normal Darklands biome.
A Darklands Plains biome.
A Darklands Forest biome.
A Darklands Highlands biome.
A Darklands mountain biome.
A Coralium Infested Swamp biome.
The Abyssal Wasteland - The first dimension.
The Dreadlands - The second dimension. A Dreadlands Forest biome to the left, a Purified Dreadlands biome, and a Dreadlands Mountain biome in the middle.
Omothol - The third dimension.
The Dark Realm - The fourth dimension. Entered by falling out of Omothol.
Videos
Official release video


Preview of "J'zahar, The Gatekeeper"


Release of V. 1.1.6


Release of V. 1.3.1


Release of V. 1.5.5


Preview of things to come in 1.8.5


Development preview of the Necronomicon GUI


Development preview of Rituals


Tutorial on Potential Energy

Mod spotlight by Space55


Mod showcase by PopularMMOs


Mod showcase by TheDiamondMinecart


Mod showcase by Newton (in russian)


Mod showcase by Adwekage (in Polish)


Mod showcase by MinecraftItaMods (in Italian)


Mod showcase by Simone Reppanteppo (in Spanish)


Mod showcase by QuinGames (in Dutch)


Mod showcase by Heaven Crafter


Mod showcase by kill. kiru (in Japanese)


Mod showcase by DerpDude49


Mod showcase by Sir Kinglee


Mod showcase by pilotgemini33


Mod showcase by LittleLizardGaming


Mod showcase by FrozenWolf123456 AJ


Mod showcase by Manucraft Mods (in spanish)



Suggestions
Current suggestions are:
Redstone devices made from crystallized elements
Dreadium Guns (has different types of ammo that does different things when used)
I have a feeling I've forgotten a suggestion or two somewhere among the replies
If you want to suggest things related to specific aspects of the mod, check the following link for a list of aspects in development that needs feedback (among things):
https://github.com/Shinoow/AbyssalCraft/issues?q=is:open is:issue label:development
Any Github issue tagged with "development" is open for suggestions and input (from both users and other modders)
How you install the mod:
Download the latest (or recommended) forge installer from http://files.minecraftforge.net
Run the installer
Start the game once with the forge profile
Download AbyssalCraft
Locate the Minecraft folder
Drop the downloaded .jar (or .zip, for older versions) file in /mods inside the minecraft folder
Done
The spoiler below contains a video on how you install it.
Installation video made by oSPARKSoYT

Bugs
Integrations
As of AbyssalCraft 1.8.8, integrations has been split into a separate mod (the NEI integration, however, is still in the main mod. You can find the mod below, and any previous information regarding integrations:

NEI (Not Enough Items):
You can view recipes for the Transmutator, Crystallizer and Engraver through the NEI interface.
Thaumcraft:
A ton of items, blocks and entities have Aspects assigned to them.
When wearing the Depths Armor set, you can view nodes, and you get a vis discount.
Morph:
Apart from already being able to morph into entities from this mod, you also get morph abilities from them, and the ones with special models renders a hand in 1st person when morphed.
EE3 (Equivalent Exchange 3):
A ton of items and blocks has EMC values assigned to them.
Any mod that uses the OreDictionary:
Most material-wise blocks and items has been registered in the OreDictionary, so mods with support for that can use items/blocks from AbyssalCraft in cases where they can be used.
The Transmutator and Crystallizer has OreDictionary support for some materials.
F.A.Q (can't say all of the questions are that frequently asked)
Q: Can I add this mod to my modpack?
A: Check the modpack tab and follow any instructions listed there.
Q: Help! The game crashed!!!!
A: Mind placing the crash report inside a spoiler?
Q: Why is there no blocks in the first dimension? And why does the game crash when I enter the second dimension?
A: UPDATE, 1.5.0d was a dev version, basically nothing was supposed to work in that version.
Q: How do I craft X? I can't find anything about it on the wiki.
A: Since the wiki is quite incomplete, I'd suggest you download Chicken_Bones' Not Enough Items mod, as it will display all crafting recipes.
Q: Why isn't the wiki up-to-date?
A: Because I don't have time to write articles for EVERYTHING in the mod ALONE. Why don't you help me by filling in some info in one of the empty articles?
Q: Can you add compatibility with ModName?
A: Probably, depends on what needs to be changed,
Q: Can you integrate AbyssalCraft with ModName? I think X from AbyssalCraft would work good with
n
42
from ModName!
A: I'll see what I can do, what do you particularly have in mind about these features?
Q: Can I make an add-on for AbyssalCraft?
A: Sure, check the dev branch in the Github repo for compiled .jar files of AbyssalCraft. You will probably have to clone the repo in order to access the folders. As of AC 1.8.5, a zip file containing the API will be uploaded with every release, and they will also be available in the dev branch.
Q: I get a crash report with this:
cpw.mods.fml.common.LoaderException: java.lang.ClassNotFoundException: com.shinoow.abyssalcraft.AbyssalCraft
...
...
...
Caused by: java.lang.UnsupportedClassVersionError: com/shinoow/abyssalcraft/AbyssalCraft : Unsupported major.minor version 51.0
A: As of mod version 1.8.2, AbyssalCraft no longer supports java versions lower than 7, so you'll need to update your java in order to use my mod.
Q: Can you add < insert Lovecraftian deity > as a boss?
A: Have you heard about this mod? It might tickle your fancy.
Donating
If you like my mod, maybe you want to donate to support the development? In that case, you can either do that on my Curse page, by clicking on the "donate" button there, or click on this fancy picture below, if that suits you better.
Supporters
People who have donated through Paypal or Patreon) to support the development of AbyssalCraft will be listed here:
Enfalas
Saice Shoop
Goshen
Minecreatr
Kendoshii
dirt_sword
Tedyhere
REDISTRIBUTION RULES (IMPORTANT)
Redistributing my mod is only allowed if you do it the right way, which is the following:
1. You are not allowed to make ANY revenue off of my material (use any form of ad mirror, force any form of payment prior to download)
2. You provide a link back to this page (notifying visitors that this is the original source of the mod)
3. You redirect ANY download to this page (or use MY Adf.ly links, which can be found at the download section)
4. You use your own pictures, or the ones found on my threads or on my wiki (in which case you don't watermark them are your own, since they are not yours AT ALL)
5. Credit ME, since I'm the reason this mod even exists.
6. Personally PM me asking if you could post my mod on your website, while providing me with information that shows you're also following the steps above.

If you fail to follow these guidelines, I will take legal actions against you and your website in the near future.
Copyright
TERMS AND CONDITIONS

0. USED TERMS
MOD
- modification, plugin, a piece of software that interfaces with the Minecraft client to extend, add, change or remove original capabilities.
MOJANG
- Mojang AB
OWNER
- shinoow, Original author(s) of the MOD. Under the copyright terms accepted when purchasing Minecraft (
http://www.minecraft.net/copyright.jsp
) the OWNER has full rights over their MOD despite use of MOJANG code.
USER
- End user of the mod, person installing the mod.
1. LIABILITY
THIS MOD IS PROVIDED 'AS IS' WITH NO WARRANTIES, IMPLIED OR OTHERWISE. THE OWNER OF THIS MOD TAKES NO RESPONSIBILITY FOR ANY DAMAGES INCURRED FROM THE USE OF THIS MOD. THIS MOD ALTERS FUNDAMENTAL PARTS OF THE MINECRAFT GAME, PARTS OF MINECRAFT MAY NOT WORK WITH THIS MOD INSTALLED. ALL DAMAGES CAUSED FROM THE USE OR MISUSE OF THIS MOD FALL ON THE USER.
2. USE
Use of this MOD to be installed, manually or automatically, is given to the USER without restriction.
3. REDISTRIBUTION
This MOD may only be distributed where uploaded, mirrored, or otherwise linked to by the OWNER solely. All mirrors of this mod must have advance written permission from the OWNER. ANY attempts to make money off of this MOD (selling, selling modified versions, adfly, sharecash, etc.) are STRICTLY FORBIDDEN, and the OWNER may claim damages or take other action to rectify the situation. Read the redistribution rules for more information.
3.1 MODPACKS
You are allowed to include this MOD in a modpack, as long as you follow the modpack terms (found in the lower section of the post). As long as you follow the terms listed there, you are allowed to redistribute this MOD in said modpack.
Download
You can use the widget above to download AbyssalCraft from Curse, or the links below (quicker navigation to specific MC versions)
As of version 1.8.5, the AbyssalCraft API is available as a standalone download for other mod developers who wishes to use it.
Handles the majority of cross-mod integrations between AbyssalCraft and other mods.
Useful utility for adventure/RPG style modpacks
Wonder what would happen if you combined AbyssalCraft with Lucky Blocks? Well, something like this.

Github
This mod is open source, and the source code can be found here.
Server hosting
I'm sponsored by Aim2Game, and you can use the following codes for discounts on your own server!
ABYSSAL25 - 25% off for life for new customers
ABYSSAL50 - 50% off first month for new customers
Modpacks
Want my mod in a modpack? Sure, go ahead, but follow these small steps, and you have my approval:
1. On the website where the modpack is, credit me and provide a link back to this page.
2. (optional) Send me a message or comment here that you made a modpack, and provide a link to it.
Follow those 2 steps, and you have my approval of including my mod in your modpack.
Modpacks where AbyssalCraft is featured:
You can find a list
here
. If your pack isn't listed, I suggest yelling at me and tossing me a link to said pack.
Things you are
not
allowed to do regarding modpacks:
1. Use any form of ad mirror on the download link for said modpack when it comes to redistribution (this should never be a problem if the pack is hosted in Techniclauncher/FTB)
2. You are not allowed to make any revenue off of my mod.
For adventure/RPG style modpacks
I've made a small add-on that gives you head icons for each mob in AbyssalCraft (apart from Depths Ghouls, who already has head blocks). They can be used for quest icons and other things.
You can download it in the widget below:

Banners
If you want to spread the word of my mod, you can display this banner in your signature:

[url=http://www.minecraftforum.net/forums/mapping-and-modding/minecraft-mods/1287002] [img]http://img2.wikia.nocookie.net/__cb20131011094721/abyssalcraft/images/thumb/8/87/Banner.png/600px-Banner.png/[/img] 
[/url]
Paste the above BBCode into your signature
IRC
There's an IRC channel for AbyssalCraft over at irc.esper.net #AbyssalCraft
Discord
I've set up a discord server for my mods (conveniently named "AbyssalCraft"). Click the image below to join!
If you want more updates on things, follow me on Twitter or check out my Youtube channel(I sometimes post videos previewing things).
That should be it so far, if you have any problems, write the errors in a spoiler in the comments. I will be updating the page regulary, and old pictures will be replaced with new ones when I have time for that.
Mind hitting that green arrow there?

Last edited by
Shinoow
: Aug 3, 2018
Feel free to support me on Patreon, or check out my mod below



My other mods: AbyssalCraft Heads, AbyssalCraft Integration,Grue
Part of EnderPigInc, click on the banner below to check it out: