yourock129

Zombie Killer
Join Date:

4/8/2011

Posts:

245

Minecraft:

BestBardNA

Member Details
Welcome to all of Yourock129's mods!
Instead of many threads, all mods will be in this nice thread!
All 1.4.6 mods work for 1.4.7
As many of you have probably noticed, there has been very little development on my mods. After taking a long break from the modding world, I'm back! I'll try to update all my mods as soon as I can. Thank you for staying with my mods!
Ever needed to get from one house to another? Or perhaps to your mine shaft quickly? Well, with this mod, it isn't a problem!
You can craft up to three different teleporters, one silver, one yellow, and one blue. They are all the same, except they only teleport you to the teleporter of a corresponding color.
How to use them: After placing two of the same color teleporters, you need to activate them with redstone signals. (If particles are spawning, it is on) Next, just walk onto the teleporter and you'll be whisked away!
Recipes: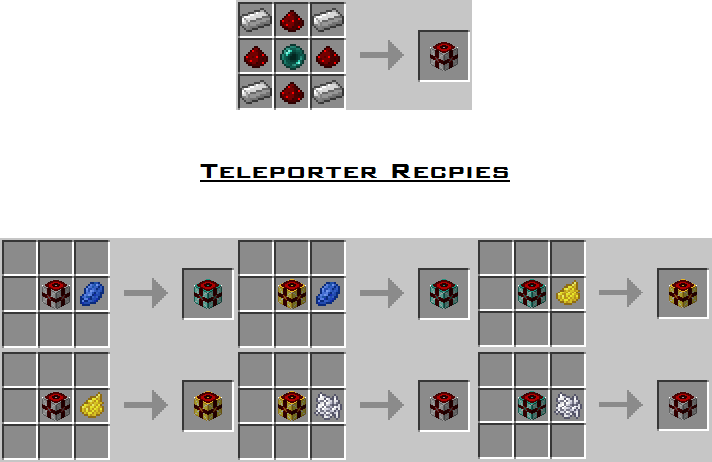 Download [Minecraft 1.4.7]:
You may download it
Here
.
*This mod requires ModLoader.
[1.4.6] No More Tall Grass!
Are you tired of having tall grass everywhere? If so, this mod is perfect for you! You may not need ModLoader or Forge at all!
If you need to get seeds, use bonemeal or use a hoe!
You have a 1/8 chance to get seeds from using a hoe on grass.
Download [Minecraft 1.4.6] Forge:
You may download it
Here
.
Download [Minecraft 1.4.6] No Forge or ModLoader:
You may download it
Here
.
Forge vs No Forge or ModLoader:
Forge: Allowed me to add a config file which will allow the user to change the chance of getting a seed. It also allows the user get seeds from other Forge mods.
NOTE: The config file is created when the user uses a hoe!
Nothing: User can stick to vanilla rules. 1/8 chance to get a seed, no config, no tall grass.
Picture:
Change log:
V1.3 Forge: Added config file
V1.3 Added Forge support. As in getting RedPower seeds and other seeds (if installed)
V1.2 Fixed bug which gave the player a seed for every time they used the hoe (Thank you
JordynX
for pointing this out)
V1.1 Added hoes giving you seeds
V1.0: Initial release
This mod, as the beginning of the title states, makes all mobs burnless! When in the sun, they do not catch on fire!
Download:
[1.4.6] Download it
HERE
Picture: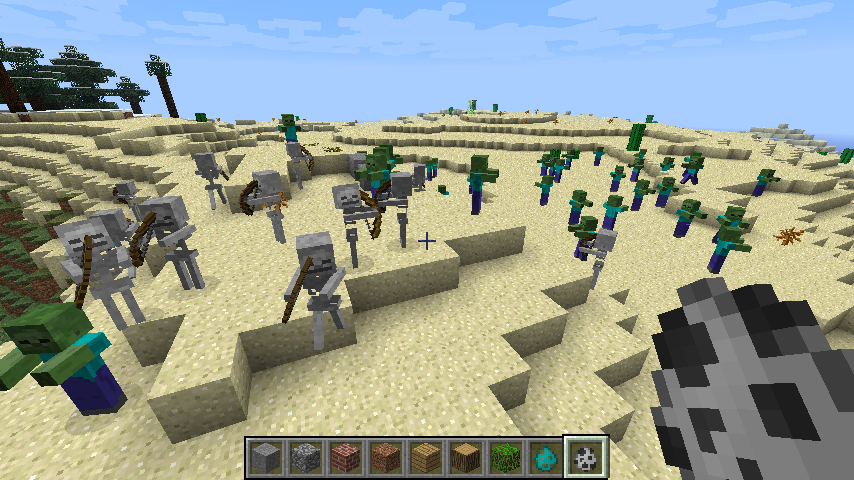 This mod is the exact opposite as the mod above. With this mod, zombies, skeletons, creepers, spiders and enderman all burn!
Download:
[1.4.6] Download it
HERE
Picture: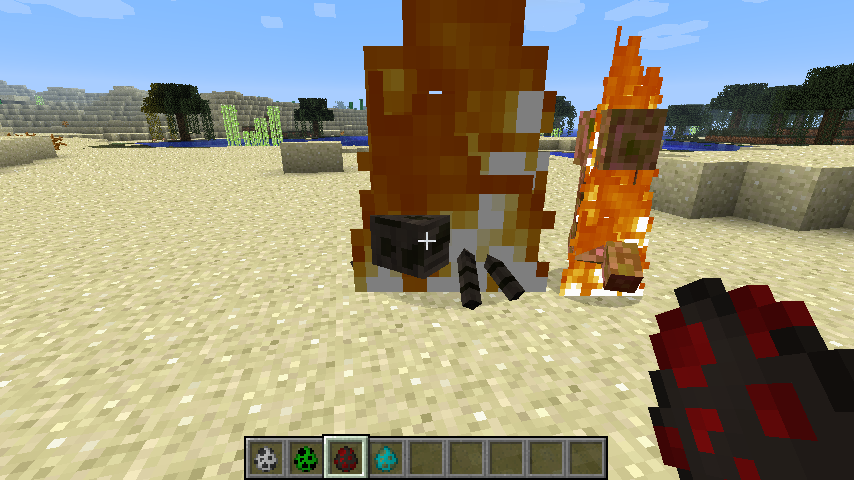 Mac OSX
Change Log:
Version 1: Initial release.
Version 2: Added Enderman burnable.
Review:
Thanks to Minecraftbench for making the Mac OSX installation video and the mod Review!
This mod requires ModLoader. If you ever wish to uninstall this mod, just delete the mod_WoolToString.class file from your minecraft.jar OR the Wool To String ZIP file from your mods folder.
Download:
Click
Here
to download WoolToString for Minecraft 1.4.6
Picture: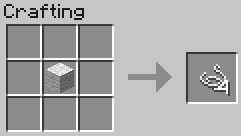 Problems:
Currently conflicts with СampСraf
t because of its use with the single wool crafting recipe.
This mod will work with Fml if you don't install modloader. (Thank you DacewKa for stating this)
[1.4.6] Pumpkins Allow you to Breath Underwater
Just as the title states, if you're wearing a pumpkin as a helmet, you'll be able to breath underwater! No ModLoader needed, but it is ModLoader compatible!
How it works:
When you have a pumpkin equipped, and you become submerged in water, you'll automatically get "Water Breathing" enchantment for 5 seconds, which as soon as time runs up, it'll automatically renew!
ScreenShots:
Download:
You may download this mod
here
.
This mod can be self-explanatory, but the whole purpose of the mod is to keep the time at '6000', or more easily known: noon!
There are no dependencies for this mod; just drag and drop into your minecraft.jar
Download:
You may download the mod
here
.
Short video!
By Me:
By warprice:

TO DO:
*Make the option toggle-able with the choices of Always Day, Always Night, or Regular, with the use of a /command
[1.4.6] TNT is Affected by Gravity
As requested by Wojowu, here is the TNT is Affected by Gravity mod!
Download:
You may download the mod
here
.
Video:
[1.4.6] Coal Generation can Change to Diamonds
This is
NOT
a recipe for diamonds. This is just the 20% chance of you getting a diamond vein, instead of a coal vein.
Thank you Imaru12 for this idea.
Picture:
Download:
You may download the mod
here
.
[1.4.6] Explosive Snowballs
Ever wanted another feature to snowballs? Well here you go! This adds an explosive side to snowballs which hurts mobs, destroys blocks (dirt, sand, and gravel), and also is toggleable by a command (/ToggleSnowBallExplosion), which will be used to do as it says.
Thank you james7theminer for this idea.
Video:
Download:
You may download the mod
here
.
Installation:
Windows:
Search %appdata%
Go into /.minecraft/bin
Open minecraft.jar
Drag & Drop the files from my mod
Mod Idea?
If you have an idea for a mod, please post it
here
, for it'll keep this forum clean and reserved for any comments, bugs, or anything else.
Copyrights:
This document is Copyright ©2012 yourock129 and is the intellectual property of the author. Only Minecraftforum.net and planetminecraft.com is able to host any of my material without my(yourock129) consent. It may not be placed on any web site or otherwise distributed publicly without advance written permission. If you mirror this mod page or anything I've(yourock129) made on any other site, I(yourock129) may express my angst at you in the form of a lawsuit.
[represent]