scoobiesonrs
Tree Puncher
Location:

Califonia, USA

Join Date:

8/8/2012

Posts:

11

Minecraft:

Scoobiesmine

Member Details

Mod Info:
This mod adds new weapons, armor, tools, ores, and items to craft. It is still a work in progress, and will be updated frequently. The main objective of this mod is to help you reach the end realm and conquer the dragon within. Side quests are also a key to survival game play with this mod. Currently there are 3 legendary swords to collect and craft within this mod; the Corrupt Sword, Obsidian Sword, and Nether Ultra Sword. When their power is combined, an all powerful sword, Sword of the Overlord, is created.
This is no mod for the faint at heart, it will take time to collect all these items, as new ones are constantly added. All you completionists will love this mod!
Updates:
I am currently working on adding an alternate dimension to the game.
Explore a world, devoured by Corruption! The Corrupt Lands are the only place where you will find Corrupt Trees, which have a chance of dropping Golden Apples!
coming soon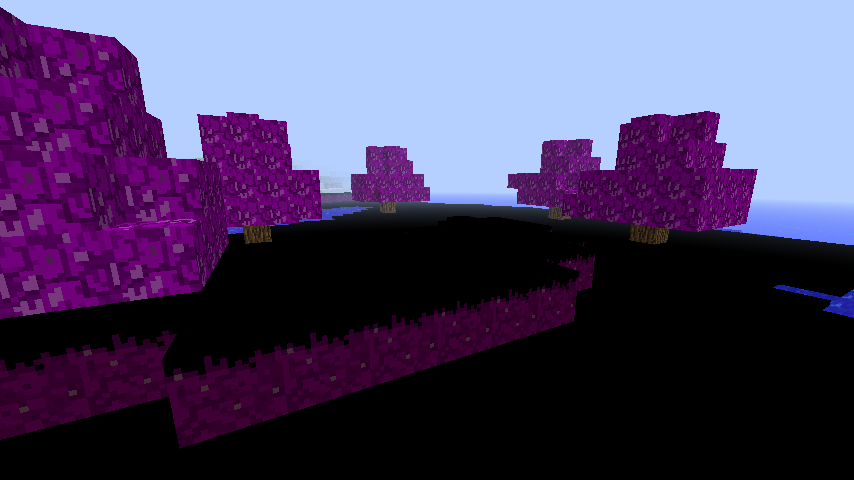 Story:
The Tale of Ender and the Land of Corruption
Long ago, in the ancient lands there was only peace. Dragons roamed freely and bred their young across our realm. The surface was rocky, with fire and brimstone. This was a holy land for the dragons, not yet spoiled by unholy beings. But one day the first human soul came into exsistance. Nobody knows how or why, but the dawn of man had begun. The Immortal Hunters soon developed mighty weapons to combat the dragons, and purge them of their new home. All but one mighty elder dragon survived, a dragon we know today as Ender. Dark wizards managed to save this one dragon, by creating an alternate realm. They had hoped to preserve the last of the dragons for research. Despite their best efforts, they could not tame this furious beast and were forced to dismantle the portals to Ender's realm.
Druids began forming Gia, giving her elements of organic life. With this transformation, came all characteristics of humanity; happiness, sadness, life, death, and evil. Not knowing what they had done, corruption broke free and began devouring the holy lands of the dragons. We fight for our survival from horrid monsters that now roam free across the realm, as we try to stop the spread of the Corrupt Lands. However, many believe that Ender is the reason for Corruption in the realm. They call out for a hero to slay this retched drake once and for all.
Peat:
Peat is an accumulation of decayed vegetation. It has condensed down into chunks within rock, and is used by all advanced civilizations. It is seen superior to burn peat, rather than coal.

Corrupt gem & ore
These diamonds were scorched long ago by ancient dragon breath. They have since condensed down into blocks of pure gemstone and their power grows with each passing day. They are the strongest substance in this entire realm, and the most rare of all materials.
Corrupt weapons, tools, & armor
Dark wizards are said to have been the first to craft these into weapons and imbue them with magical energy. This spell converts the dragon's flame into pure energy, to provide the user with amazing strength.
Nether weapons & tools
Nether weapons are praised by Nether-dwellers and are their main weapon of choice. Most are forged by unintellagent beasts, which cause them to brake easily. Although, some superior warriors are rumored to make magnificent swords that deal great damage.
Obsidian weapons
Much is still unknown about the art of shaping obsidian. Many believe that legendary giants of the mountains were the first to be able to bend and work this material. We continue to research and perfect this lost art as we dig further into our lost past. Currently the only plans for such metallurgy have taught us to make brutal swords, with amazing durability.
Crafting Recipes:
New Metal Recipes:
Copper: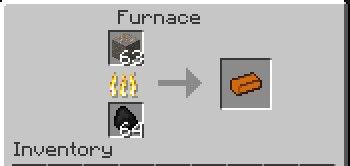 Tin: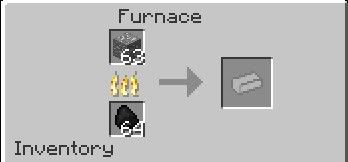 Bronze: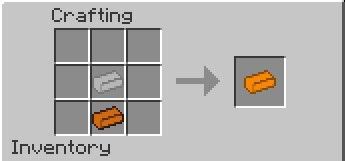 Tools:
Bronze:
Bronze is compared to iron in speed, but is less durable.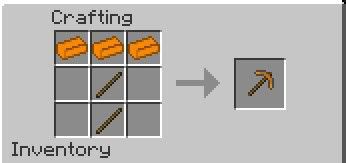 Nether:
Nether tools are the fastest tools in the game, although they brake easily.
Corrupt:
Corrupt tools are a diamond's equal, except they are much more durable.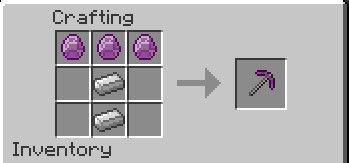 Armor:
Wood:
Wooden armor is better than leather, but falls short to iron in defense.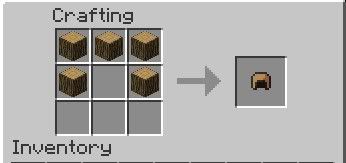 Corrupt:
Corrupt armor is diamond's equal.
Legendary Swords:
Corrupt Sword:
Corrupt Weapons have the highest damage in the game.
Nether Ultra Sword:
These particular Nether swords are much more durable than their lesser version, and match obsidian in damage.
Obsidian Sword:
Obsidian Weapons are the most durable weapon in the game.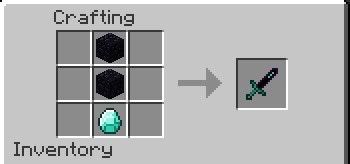 Sword of the Overlord:
Sword of the Overlord, is the best weapon of all. It gains the damage of a corrupt sword and the durability of an obsidian sword.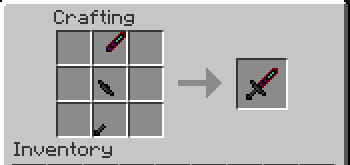 Blade: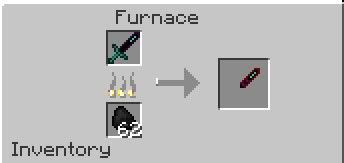 Pommel:
Grip: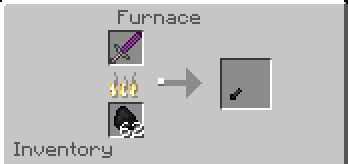 Screenshots:
Dive into dungeons on your first night in Minecraft, with wooden armor!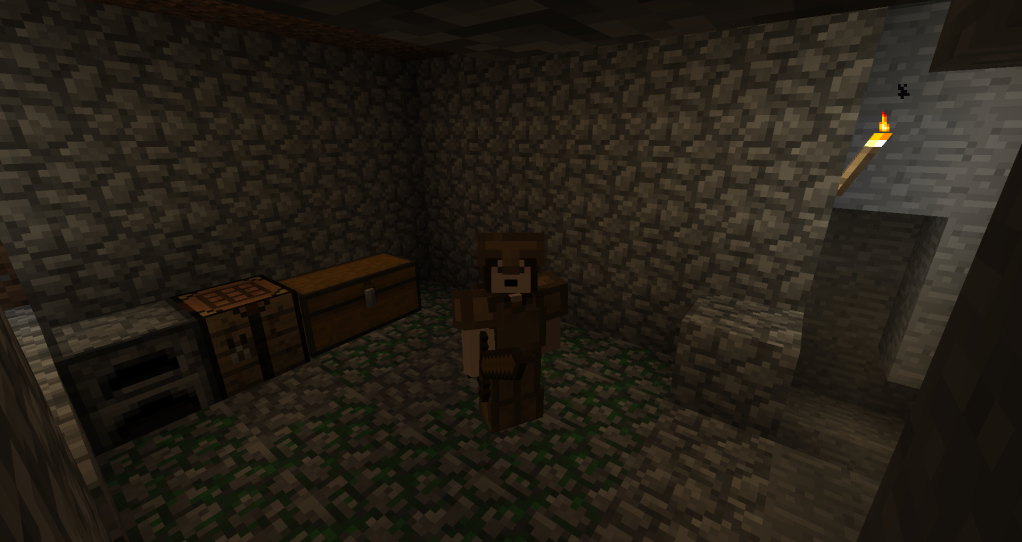 Keep an eye out for new ores!
Downloads:
Requires Risugami's Modloarder, Download here: http://www.minecraft...minary-updates/
Corruption Craft V1.0 for Minecraft 1.3.2, Download here:
http://adf.ly/D9fxu
Copyright:
This document is Copyright ©(2012) (Jacob Henandez) (Scoobies) and is the intellectual property of the author. It may not be reproduced under any circumstances except for personal, private use as long as it remains in its unaltered, unedited form. It may not be placed on any web site or otherwise distributed publicly without advance written permission. Use of this mod on any other website or as a part of any public display is strictly prohibited, and a violation of copyright.
.