meme1199
Tree Puncher
Join Date:

1/27/2012

Posts:

22

Member Details
Support the Mod by:
Donations (Donation Button below my posts)
Download and share the Mod with friends
Make Mod reviews - First to do was x2robbie2x -
The Nether World craves the OverWorld due to lack of Life in the Nether, once the portal is open it will come attack the Overworld...
The Only way to stop this is to use Obsidian, an Ore or Bedrock
What this mod does it make netherrack spread over blocks in the overworld in light, putting Obsidian around the portal is a good idea to stop it because I have not made it spread to it, basicly Opening a portal to another world without first making it secured will see that the nether will spill thru the portal and take over the OverWorld, Once it has spread from the portal it can not be stopped, It will take over almost every OverWorld block. (Ore, Obsidian and Bedrock can Not be over taken)
DeadWorld is an Old Minecraft world, A Virus hit it and all the people fled, Notch Created a new world to keep all his Minecraft Children safe from the Virus, Sadly the key to the gate has fallen into the players hands... Will they close the gate for good... Or Open it and spread the Virus?
New to 1.3.2 1.2:
+ Nether Water
+ Extractor to get
* Virus not spreading from blocks
New to 1.3.2:
+ Holy Water that will turn a block back to normal
+ Most (Maybe all) Overworld Mobs will be confused (Some Nether maybe) by the Nether Rack and will walk in circles if standing on it.
+ Pig Zombies will spawn very quickly out of the portal (few every 10 seconds)
+ Added a system to remember what blocks were before being converted. If unknown, Will turn to dirt
+ Dead blocks have been updated but still are not 100%
* Fixed Nether growing faster in light
DeadWorld is basicly a world that can never be entered - Portal coming soon
Coming Soon:
Zombies that touch the worlds block will turn into a really strong Pig Zombie, but Pig Zombies coming from the portal will not.
Portal to Dead World (Requires Dead Protection Potion or Armor)
Perfect Traveling to DeadWorld and Not Back
Screen Shots:
The Dead Virus
Nether Portal Spread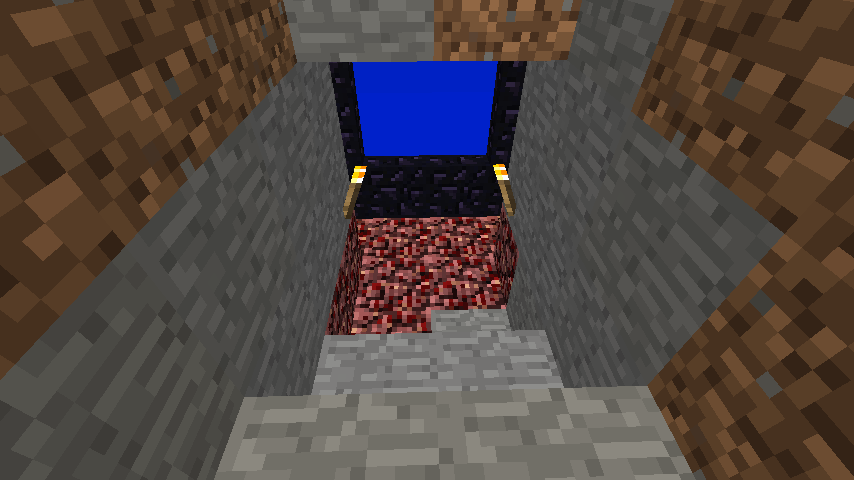 Nether Spread
How To Install:
Requires ModLoader 1.3.2
Place all Files in Minecraft.jar
Download Link 1.3.2:
http://www.mediafire.com/?7klqflq5ikz8vib
The More downloads, The More I will Update this Mod
Have fun Destroying your world and turning it to a nether world