charpentier
Iron Miner
Location:

Winnipeg

Join Date:

8/2/2011

Posts:

319

Minecraft:

vladka24

Member Details
MagWorld 1.2
NOTE: Textures will change, and the Dimension is laggy(need help)!
Info:
This mod is a ender mod it adds: Ender Forest, Ender Blocks, Ender Weapons/Items.
If you don't know already I LOVE ENDERMENS!!! And so I've created this mod!
How to start up the portal:
USE ENDER STONE TO BUILD THE PORTAL!
1.) You need a Ender Spawner
2.) Make portal looking like the picture
3.) Right-click, and boom the Ender Spawner breaks, but it opens the portal!
How it should look!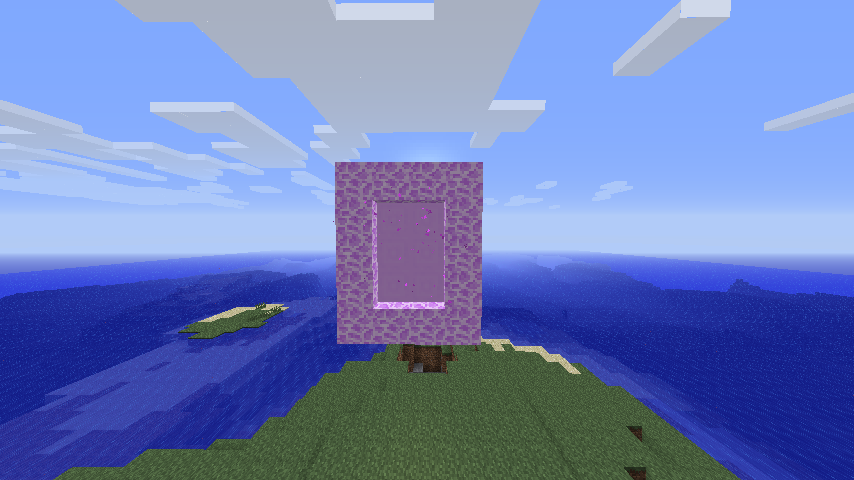 Item Info:
The Ender Core is used to heal the player with 5 hearts, and can be crafting in to a Ender Gun,
but if the item is damaged you will need to smelt, and fix it.
The Ender Gun is the most powerful weapon in the game. It will kill animals in one hit if fully charged, it has Fire arrows, knock back, and extreem damage. Also has its own achievement (requires DIAMONDS).
Block Info:
The Ender Log is used to craft 8 instead 4 oak wood.
Everything else has ender portal particles.
About the Coder:
Well if you don't know I am 14, and I grew up in Russia. (Yeah that's all I have :3)
Screenshots:
Ender Dimension!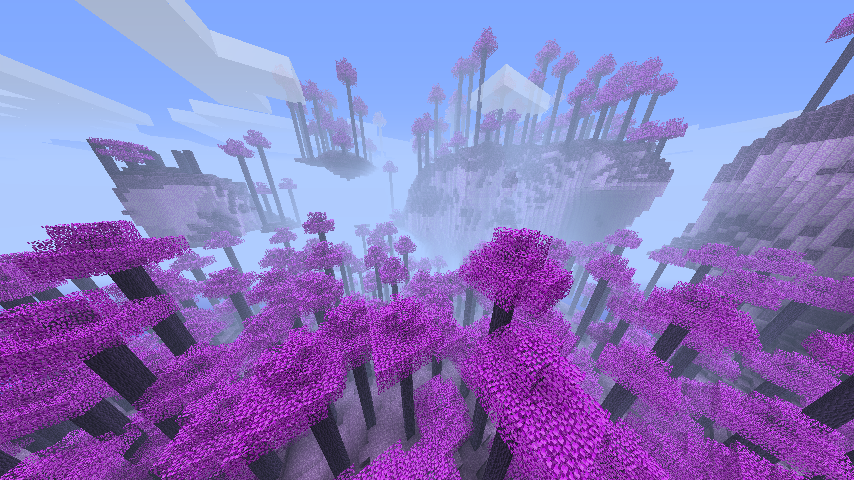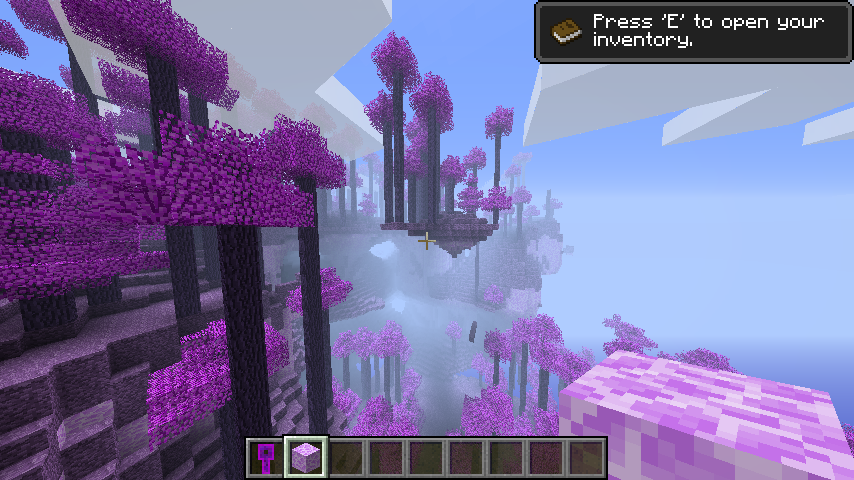 Reci
pes:
The Ender Stone:
The EnderSpawner:
The Ender Core:
The Ender Gun: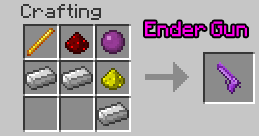 Download:
Modloader required and Dimension API!
Dropbox Direct:
http://dl.dropbox.co...agWorld 1.2.rar