senpaisubaraki
Curse Premium
Glowstone Miner
Location:

Behind my desk

Join Date:

3/10/2012

Posts:

3,233

Location:

In mah house.

Minecraft:

Subaraki

Member Details
Member of the Synched Modding Group
Discontinued. click link for updated version. updated by a friend of mine. ^
Updated !
What does this mod add ?
Tools, Fast as gold, Stronger then Diamond.
Armor, Obsidian Armor and Diadan armor. Last one is stronger and enchanted.
With High useability, and a nice damage resistance (almost as much as diamond).
Block, Obsidian brick : Blast protective, decorative block.
Obsidian Stairs ! (no slabs yet, sorry)
A mob. Fast, hard and will eventually drop a single diamond. Drops obsidian. You're supposed to be scared of this mob, so when people say : I don't like him. that's what is meant to be ! (you can still deactivate it though)
An obsidian Scythe. Harvest more from wheat and grass !
This mod is no Forge, But it is Forge compatible since 1.4.6 !
No more crashing forge

The mob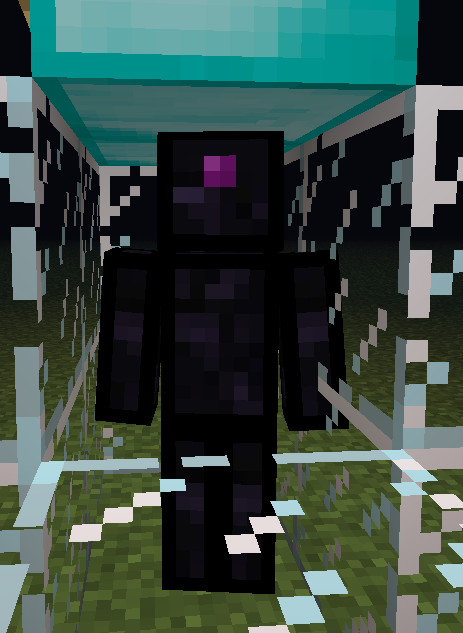 I had a couple of requests to enable the spawning of this mob.
I split up the mod in two parts. If you want to disable this mob delete the mod_ObsidianGhoul file
Items and Recipes

Obsidian Brick
In game picture of armor, sword and pickaxe
Ingame pic of Diadan armor
Tools
The Rod
Sword, Pickaxe,Spade and Axe
Scythe, Hoe, Staff and Brick !
New Scythe Recipe !
The Obsidian Scythe
The obsididan Scythe is a rather cool item !
You can fight with it, but when right clicked crop (wheat),
it will have a chance of dropping more wheat or seeds then it normally would.
If you rightclick tall grass, you can even make more seeds drop

Armor
(recipes got changed. check them !)
/!\ Enchantments obtained trough crafting !
AddOn

So, I decided I wanted to make a new texture for the armor. But I liked the old one too, the x16 form, so I decided to make the x128 texture as an addon , mostly to make a better compatibility with my goldleaf armor from my machete mod.
Instructions : download the AddOn.zip from the download section. Open the zip file with your favorite unzipper. Put the folder you find in there (called armor) in your minecraft.jar. if everything is done correctly, the new textures should apply and overwrite the old x16 textures. if this has not happened, manually delete the old textures in the minecraft.jar, folder armor, and copy the new textures in.
This addon is compatible with x16 minecraft.!!!!
here are some pictures.
front view regular obsidian
front view Diadan armor
The new Helmet !
Videos

Up to Date
" frameborder="0" autoplay="false" allowfullscreen sandbox="allow-forms allow-scripts allow-same-origin allow-popups">
Important! ModLoader needed!
ModLoader
Download: Obsidia for 1.4.6/1.4.7 v1.0
(tpo = the power of obsidian)
Download
: AddOn.zip with old helmet
ChangeLog
1.4.6 :
Harvester Scythe
Main post small update
Stairs
Internal : Mod got own package
FORGE COMPATIBLE
TPO 1.4.2 v2 released. Change log at top of page.
TPO for 1.4.2 released.
added the possibility to disable spawning for the obsidian ghoul
1.3.2 Lv4 release. Pony compatible, tweaked enchantments(lowered). Decided to keep unbreakable Pickaxe.
AddOn - first release of pony compatible add-on
AddOn - released with new helmet
AddOn - first release of armor texture addon.
1.3.2 tweaked - changed pickaxe bug, block ID and made some internal changes.
1.3.2lv3 - changed item sprites. The diamond obsidian armor now has the enchantments, the other one hasn't.
1.3.2lv2 - added a second armor. changed sprite for scythe.
1.3.2 - Changed Ghoul sounds and speed, life, attack power.
2.6.8 - Added preset enchantments to the tools, the armor (making the armor stronger than diamond), and lowered the spawn rate of the Obsidian Ghoul
2.5.5 - Fixed Staff graphics and obsidian brick now yield 4
2.5.4 - Added Obsidian Hoe, added Staff of Healing, added Obsidian Brick, Obsidian Ghouls do not burn under the sun.
2.2.4 - Increased Obsidian Ghoul's health and attack some more. Sword now sets mobs on fire. Armor as strong as iron. Diamonds now create only 1 diamond rod. Increased the tools durability.
2.2.3 - Increased Obsidian Ghoul's health and attack, he now rarely drops a diamond. Changed sprite a bit.
2.2.1 - Added Obsidian Man
2.1.1 - Added obsidian sword and made the obsidian armor as strong as diamond
2.0.0 - Added obsidian armor
1.0.0 - Decided not to add Sword or Hoe
o.8.1 - Fixed tool names and increased speed for tools.
Be sure to check out my other mods !
copy this code if you want to use the banner
(paste it on noteblock or any other support, copy there, and then paste it in your profile)
[url="http://www.minecraftforum.net/topic/1453823-132-obsidia-the-power-of-obsidian/"][img]https://fbcdn-sphotos-h-a.akamaihd.net/hphotos-ak-ash3/538588_4092955495235_1867224463_n.jpg[/img][/url]
License:
This mod (plugin, a patch to Minecraft source, henceforth "Mod"), by the terms of
http://www.minecraft.net/copyright.jsp
is sole property of the Mod author (henceforth "Owner"). By default it may only be distributed on minecraftforums.net, mcmodcenter.net. It may only be mirrored or reposted with advance written permission of the Owner. Electronic Mail is fine if you wait for a response. URL shorteners or other attempts to make money off the Owner's Mod are strictly forbidden without advance written permission.
I work very hard on my mods, and put a lot of effort and a heck-load of time in them.
If you'd like to reward me for my efforts, click below:

Follow me on Twitter for the latest news, updates, and progress of my mods !