RandomDever
Stone Miner
Join Date:

5/17/2012

Posts:

97

Member Details
This mod adds beds with a blanket and pillow for each
color of wool, and adds some new frames.
Why do you care about this you may ask?
You don't. So leave.
But maybe you do. Maybe you've always wanted a green bed with a pink pillow.
Well in that case you have come to JUST the right place.


Instructions:
For the sheet and pillow you can use:
Wool (Any Color)
Skulls (Any Mob)
Rainbow Wool
For the frame you can use:
Wood Planks (Any Type)
Wood Logs (Any Type)
Cobblestone
Mossy Cobblestone
Hardened Clay (Stained or Unstained)
Crafting recipe for wool is similar to vanilla except it uses the color of the wool
to determine the colors of the sheets and pillow: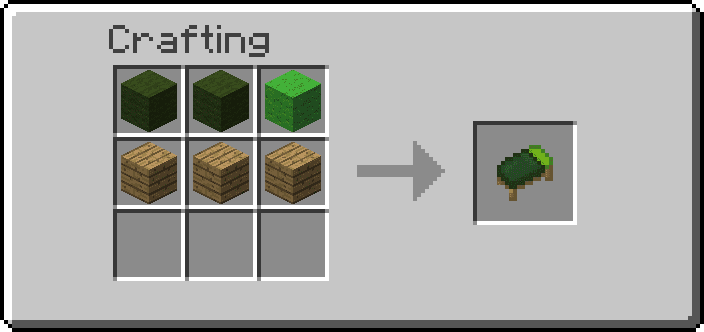 Whichever color is used twice will be the sheet color.
The type of wood planks you use are now reflected in the output of crafting.
Hardened clay can be used plain but will also accept stained variants:
Mob heads work the same way as wool:
Crafting rainbow wool is simple. You simply need to put red, orange,
yellow, lime, blue, purple, and magenta dye in a crafting grid with a
block of wool in no particular order.
Rainbow wool is used exactly the same as any other wool.
Downloads: Mediafire | MEGA

Requires: Forge [Recommended: 1.11.2 - 13.20.1.2386]
Support me:
Changelog:
4.0:
Initial version.
4.0.1:
+ Added mossy cobblestone frame
+ Added update JSON = Updated logo
4.0.2:
+ Added mob head top materials
= Moved update JSON
4.0.3:
+ Added rainbow wool
+ Added rainbow bed
~ Moved bed info to lang file
~ Fixed bed UV mapping
Old Versions:
This mod (plugin, a patch to Minecraft source, henceforth "Mod" or "The Mod"), by the terms of
is sole property of the Mod author (henceforth "Owner" or "The Owner"). By default it may only be distributed on minecraftforums.net, mcmodcenter.net. It may only be mirrored or reposted with advance written permission of the Owner. Electronic Mail is fine if you wait for a response. URL shorteners or other attempts to make money off The Owner's Mod are strictly forbidden without advance written permission.