EmptyCans
Carpenter
Join Date:

2/26/2012

Posts:

66

Member Details
TobaccoCraft!
Description:
Ever wanted to grow your own tobacco in Minecraft? Or, probably more realistically, have you ever wanted to kill zombies while smoking a big ol' cigar to fulfill some weird hyper masculine power fantasy?! Well now you can! With TobaccoCraft you can grow your own tobacco, dry it out, cure it, and consume however you choose.
Recent News :
So as I am sure you are aware minecraft and forge just went through a reeeeeeeeeeeally big update. This has been a blessing and a curse for me because on one hand I am excited about the fact that ssp and smp have kinda merged in the code and the new stuff that has been added is really helpful and cool, but on the other hand I am dealing with a whole new development environment which will make updating take a lot more time.
I am going to do my best to get my mod out to you but it is going to take some time. I am going to have to clean up and change a lot of my original code as well as add new code.
That being said I am starting a new poll asking whether or not you want me to do lots of small updates as I get features working, or update the whole mod first then release it.
Thanks for being so patient with me on this next update, I hope to get you back to smoking and mining asap!
Downloads :
TobaccoCraft 1.2.5
Also there is a faithful 32x texture pack by
dzenis
you can get
HERE
(its just the items.png for now)
Installation :
Download Risugami's ModLoader
here
Download Latest Forge
here
Download TobaccoCraft 1.2.5
here
How-To :
Open up %appdata%, if you don't know how to do this, open start menu and type in run, then type in %appdata%
Go to .minecraft/bin
Open up minecraft.jar with WinRAR, 7zip, etc.
Unzip Modloader, Forge, and TobaccoCraft
Drag and drop both folders contents into the jar.
Delete the META-INF folder in the jar.
Close everything
Run Minecraft
Have fun and try not to die!
If you have other mods installed and it crashes your game :
Check to see if there is any block ID conflicts with your other mods by checking the config file
Known Bugs :
- Shift clicking has been disabled in drying rack in order to prevent crashes
Changelog :
ver 1.4
- Added 3 new flavors and effects
- Re-Imagined smoke physics
- Small tweaks to stack sizes and recipes
- Secret Cigar now has harder recipe
- Plants are harder to find now
- Fixed previous problems with water proof cigars and pipes

ver 1.3.1
- Chaveta now stays in crafting grid

ver 1.3
- 1.2.5 Update

ver 1.2
- 1.2.4 Update
- Added 4 new types of additive infused tobacco
- Added 4 new types of cigarettes, cigars, packs, cigarboxes, and tobacco pouches based off of new additives
- Added a secret cigar recipe (first figured out by CommandoSpork)
- Added cigarillos
- Drying racks only work in sunlight

ver 1.1
- 1.2.3 Update
- Added Packs, Cigar Boxes, and Tobacco Pouches
- Added Clay Pipes

ver 1.0.1
- Fixed bent pipe bug

ver 1.0
- First release!
To-Do :
- SMP
- More pipe styles
- Taller tobacco plant
How it Works :
-Find a tobacco plant in the wild and get seeds from it-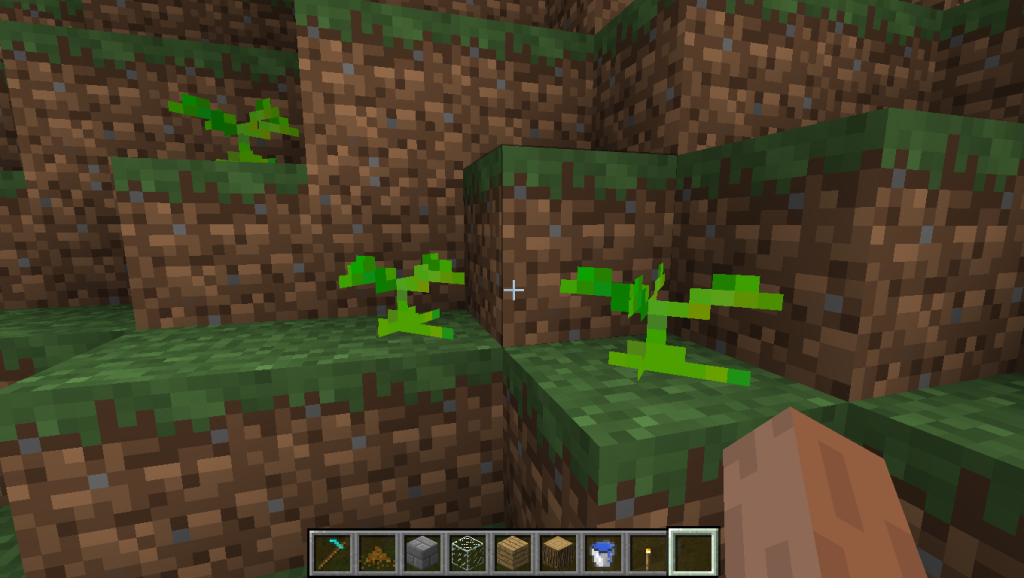 -Plant it like wheat...-
-...and watch it grow!-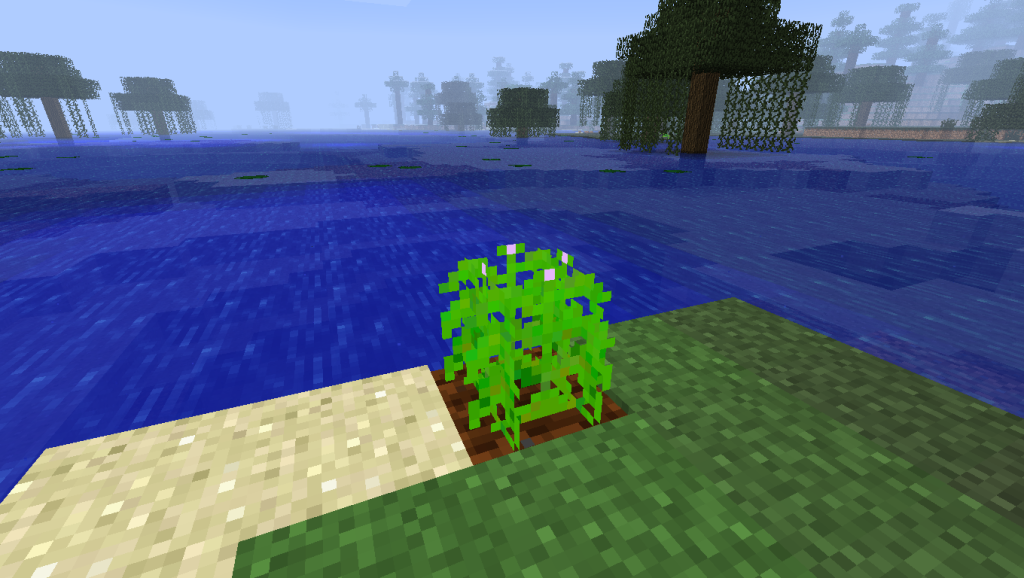 -Harvest and dry your crop on a rack (Make sure it is in the sunlight!) -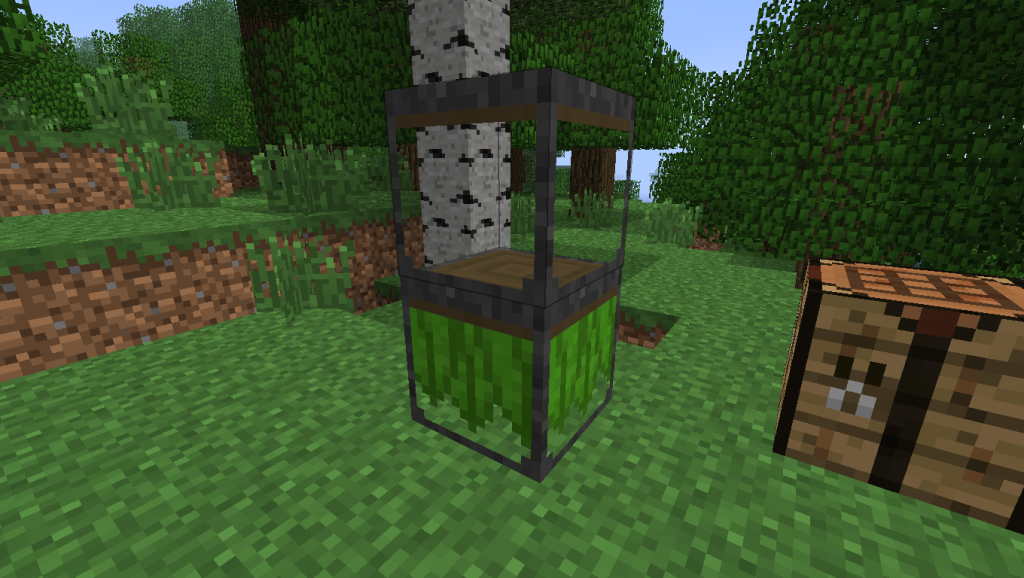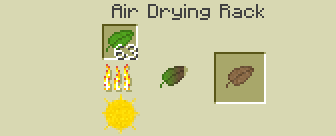 -Give it some water-
-Then cure it in a furnace-
-Now you can craft your cured leaves into Cigarettes, Cigars, or Pipe Tobacco-
(Cigarette Shown Here)
-Right click your new smokeable to light it-
(you need flint and steel)
-Now that its lit, right click to take a drag-
-Happy Smoking!-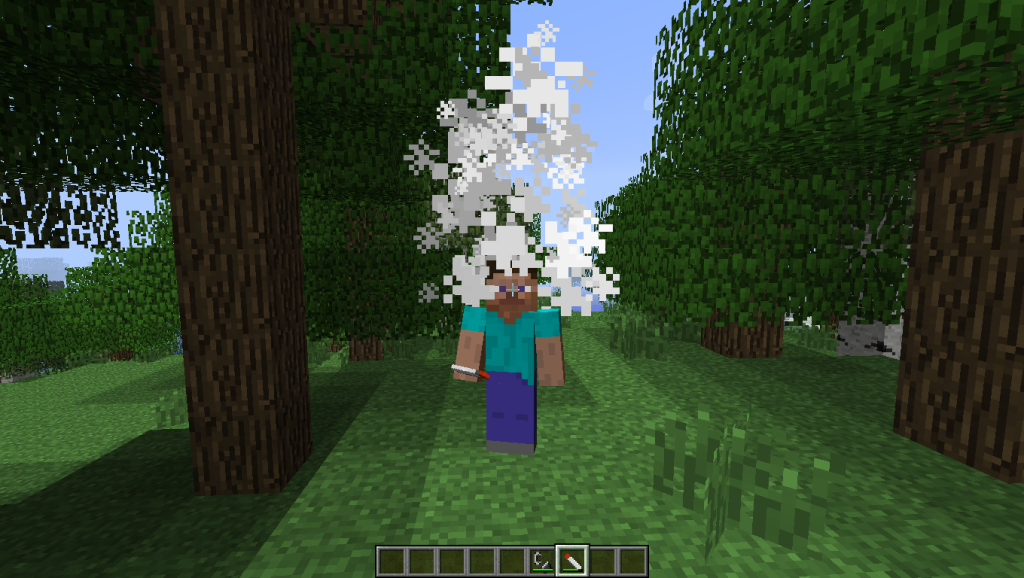 Crafting Recipes:
Tools
~Air Drying Rack~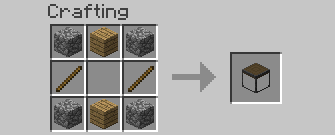 ~Chaveta~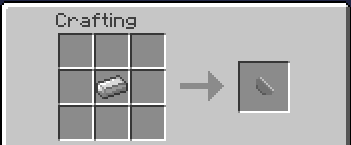 Processing Tobacco
~Dried Leaves~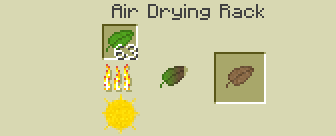 ~Dried Leaves in Water~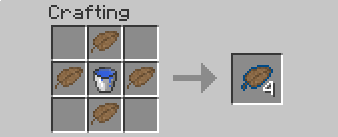 ~Cured Leaves~
~Cigar Wrapper~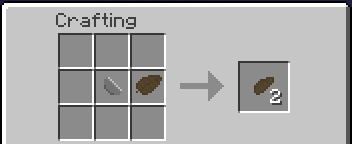 ~Shredded Tobacco~
Additive Tobacco
~Apple Tobacco~
~Power Tobacco~
~Chocolate Tobacco~

~Healing Tear Tobacco~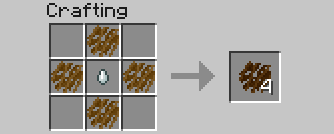 Cigarettes and Cigars
~Cigarette~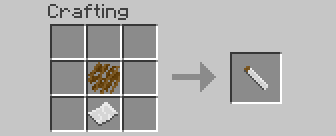 ~Cigar~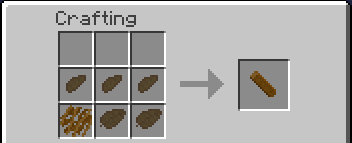 ~Cigarillo~
Additive Cigarettes and Cigars
~Apple Cigarette~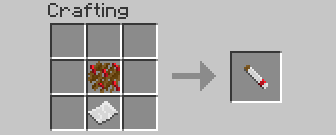 ~Power Cigarette~

~Chocolate Cigarette~
~Healing Tear Cigarette~

~Apple Cigar~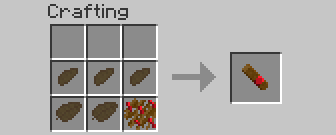 ~Power Cigar~
~Chocolate Cigar~

~Healing Tear Cigar~

Pipes
~Billiard Style Pipe Bowl~
~Billiard Half Bent Style Pipe Bowl~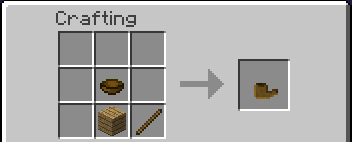 ~Pipe~
*replace stem with stick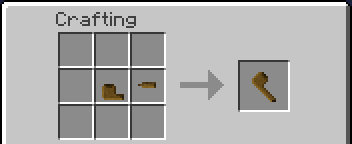 ~Pipe(Bent)~
*replace stem with stick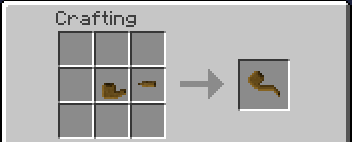 ~Clay Pipe~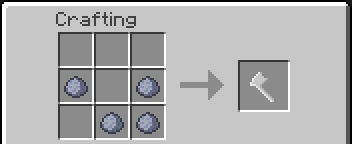 ~Loaded Pipe~
*Clay pipe only needs 1 shred tobacco
Also works with additives!

Carrying Cases
~Cigarette Pack~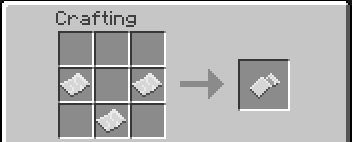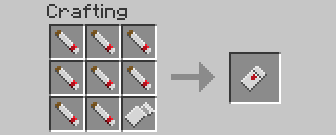 ~Cigar Box~
~Tobacco Pouch~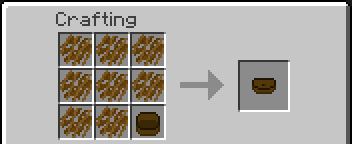 Misc.
~Recycled Butts and Ash~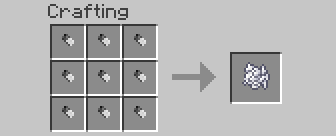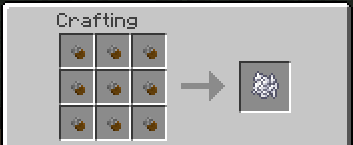 Videos:
In Game Stuff :
Cigarettes, Cigars, and Pipes all have different effects when smoked.
Cigarettes
Curb your appetite, which it takes your hunger meter longer to go down with each drag.
Cigars
Gives you confidence against your foes, which means you get a 10 second Damage Boost with each drag.
Pipes
Inspire thinking which helps you outwit your foes, which means you get a 10 second Resistance Boost with each drag.
BE CAREFUL THOUGH
If you smoke to fast you will start coughing and risk getting nicotine poisoning!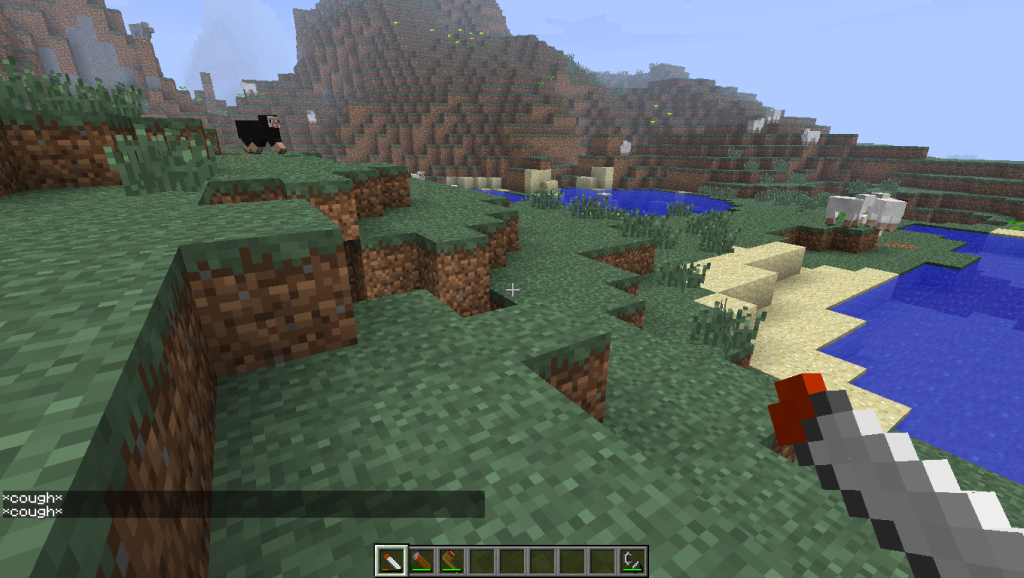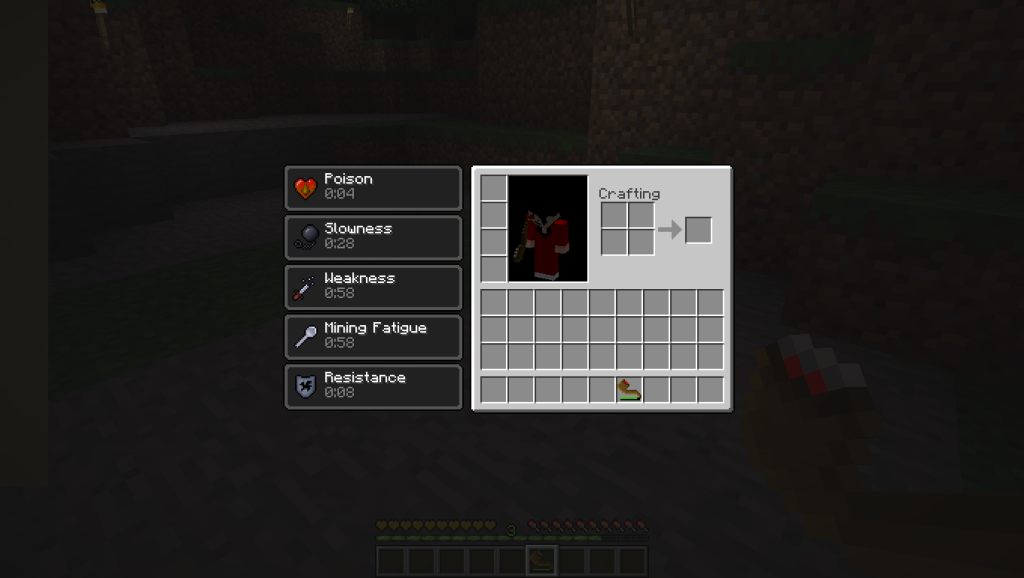 Also if you go underwater you will lose whatever you are smoking!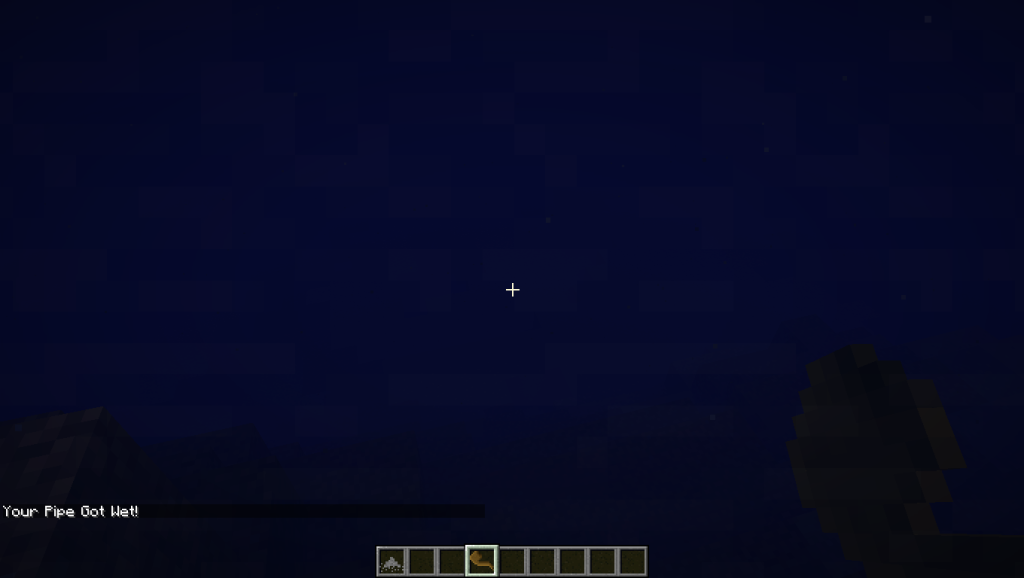 -Disclaimer-
I do not condone and or encourage the use of tobacco and/or tobacco products.
As they say, everything in moderation folks
Legal Stuff :
TERMS AND CONDITIONS
0. USED TERMS
MOD - modification, plugin, a piece of software that interfaces with the Minecraft client to extend, add, change or remove original capabilities.
MOJANG - Mojang AB
OWNER - James Gorski, Original author(s) of the MOD. Under the copyright terms accepted when purchasing Minecraft (
http://50.16.200.224/copyright.jsp
) the OWNER has full rights over their MOD despite use of MOJANG code.
USER - End user of the mod, person installing the mod.
1. LIABILITY
THIS MOD IS PROVIDED 'AS IS' WITH NO WARRANTIES, IMPLIED OR OTHERWISE. THE OWNER OF THIS MOD TAKES NO RESPONSIBILITY FOR ANY DAMAGES INCURRED FROM THE USE OF THIS MOD. THIS MOD ALTERS FUNDAMENTAL PARTS OF THE MINECRAFT GAME, PARTS OF MINECRAFT MAY NOT WORK WITH THIS MOD INSTALLED. ALL DAMAGES CAUSED FROM THE USE OR MISUSE OF THIS MOD FALL ON THE USER.
2. USE
Use of this MOD to be installed, manually or automatically, is given to the USER without restriction.
3. REDISTRIBUTION
This MOD may only be distributed where uploaded, mirrored, or otherwise linked to by the OWNER solely. All mirrors of this mod must have advance written permission from the OWNER. ANY attempts to make money off of this MOD (selling, selling modified versions, adfly, sharecash, etc.) are STRICTLY FORBIDDEN, and the OWNER may claim damages or take other action to rectify the situation.
4. DERIVATIVE WORKS/MODIFICATION
This mod is provided freely and may be decompiled and modified for private use, either with a decompiler or a bytecode editor. Public distribution of modified versions of this MOD require advance written permission of the OWNER and may be subject to certain terms.
Check out my mod!