HypedTaco
Carpenter
Join Date:

2/16/2012

Posts:

40

Member Details
This is a mod i made in two nights and to be honest i'm not that great at modding but please tell me what you think and enjoy :smile.gif:
I made this mod to add more ores, weapons, and, armor to the game its still needs some work to be done. But i'm not good at textures so i just made placeholders so remember the textures are not permanent.
The recipes are the same as vanilla but with the new ores
The four new ores randomly generate like always
If anyone could make textures for the items and blocks that would help a lot
The four new ores are Copper, Steel, Silver, Platinum. Copper being the worst and Platinum being best
All The Items It Adds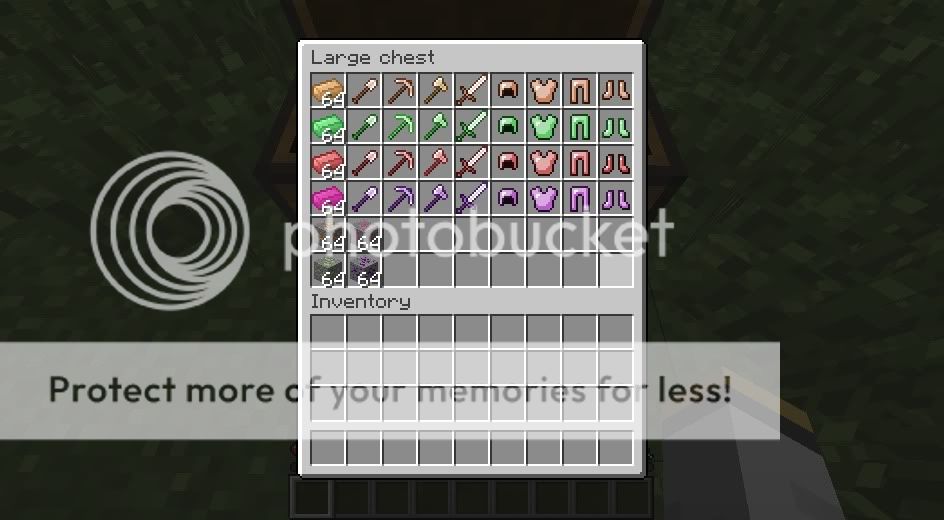 Installation:
Open the More Ores.zip, modloader.zip, and the minecraft.jar with win-rar or 7-zip.
Then move all the contents from modloader.Zip and More Ores.zip into the minecraft.jar.
Now you have installed the mod
It Adds:
Copper Ore
Steel Ore
Silver Ore
Platinum Ore
Copper Ingot
Steel Ingot
Silver Ingot
Platinum Ingot
Copper Ingot
Steel Ingot
Silver Ingot
Platinum Ingot
Copper Tools
Steel Tools
Silver Tools
Platinum Tools
Copper Armor
Steel Armor
Silver Armor
Platinum Armor
More Content Coming Soon
Download:
More Ores [1.1]