MinecraftGamingOrder
Stone Miner
Join Date:

11/1/2011

Posts:

60

Member Details
Minecraft Gaming Order is NOT RESPONSIBLE FOR SERVER BANS! It is highly advised you not use this in multiplayer, specifically SMP! We will not be responsible for ANY issues with server moderators, as this mod was made for Single Player!
This mod will allow you to use X-Ray abilities, allowing one to see through dirt
, stone, gravel, Etc. It includes a brightener that makes the player see with a light level of 15, and a cave finder, that lets a player see hallow, natural caves and ravines.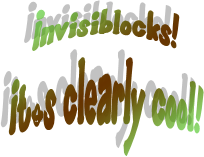 Controls-
X: Toggle Xray Vision
C: C for Night Vision
V: Toggle Cave Vision
We are NOT responsible for the lack of judgement leading to server bans if you choose to use this mod in Multiplayer.
Please give five seconds for us by using the AdFly, but you do not have to, it is your choice!
Download(AdFly)-
http://adf.ly/6ofyy
Download(Mediafire)-
http://www.mediafire...a7r82s3tjba0ur5
Reply to us!
Sincerely,
Minecraft Gaming Order
Sincerely, MCGO Management