JOModCorp
Out of the Water
Join Date:

10/21/2011

Posts:

4

Member Details
This detector pressure plate mod will add a new type of pressure plate which can be only activated by costom entities.
This mod will get all the entities that are registered to minecraft.
Note: Mob is anything that is living. When you are unchecking other mobs, be sure to uncheck "Mob" first.
This mod can be used to filter mobs/entities.
All the options you change will be saved.
Data value used in this mod is 251(can be changed in DETECTOR.txt in .minecraft: the DETECTOR.txt will be generated on the first run of minecraft: will still be generated if minecraft crashed because of a block ID conflict)
NOTE: minecraft will crash if you click the down arrow too fast when on the last 2-3 pages, but will not crash if you click the down arrow at the last page.
NOTE: the detector pressure plate will disappear when a new mod is installed that register a new entity(tile entity does not count). Other mods who don't register entity are okay.
Here's how you craft it: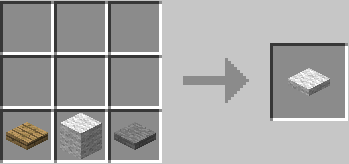 Here are some screenshots: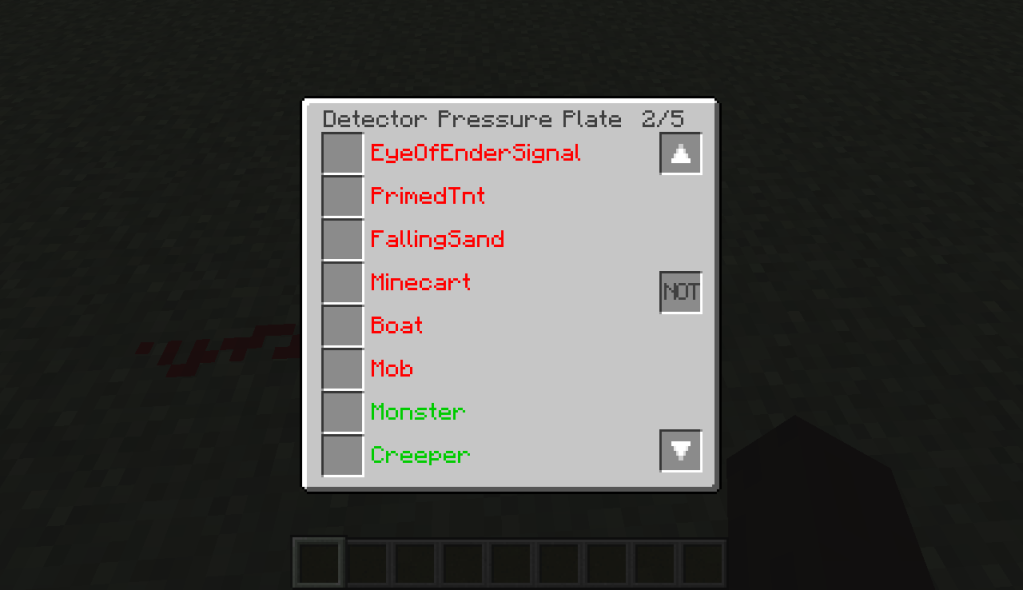 If the text is green, that pressure plate is activatable by the selected entity. If it's red, it's not activatable by the selected entity.
The pressure plate is set so that it opens the piston when a monster step on it and let the monster fall down but player cannot activate the pressure plate so player don't fall down.
Note: This mod will not work without ModLoader.
Download ModLoader
here
Download this mod
here
Older version: download it
here
Installation Instructions:
Go to Start, run %appdata% (type it in the search box for Windows 7)
Go to .minecraft and go to bin
open minecraft.jar with WinRAR or 7zip.
drag all the file necessary in to minecraft.jar
do the same with ModLoader
delete META-INF folder
run minecraft!