Beaurocks161
Zombie Killer
Location:

In front of my computer... why

Join Date:

9/6/2011

Posts:

146

Minecraft:

Beaurocks16

Member Details
Houses! mod
Ok, a lot of you are probably like: "A houses mod? we already have houses in NPC villages!" but this house mod is special. You craft a block, like the following:
Where the torch is redstone, and the TNT is a piston. The logs can either be a log, smooth stone, an Iron block or a diamond block. The log house is 5x5, the stone is 7x7, the iron is 10x10 and the diamond is 12x12. Here are some pictures, I will update them soon, after I rest. Under DOWNLOADS, there is a copyright text document you can download. That means no one can modify my mod with out my written or typed consent.
Installation:
1. Download the mod from the links below
2. Go to the .minecraft folder
3. Go to the bin folder
4. Open up minecraft.jar with winRAR or 7zip.
5. Delete META-INF
6. Open the mod folder with winRAR or 7zip.
7. Drag the items in the mod folder to the minecraft.jar
8. Run minecratf and your done!
Pictures:
What the Block Looks Like:
How To Craft The Blocks:
How To Craft Diamond: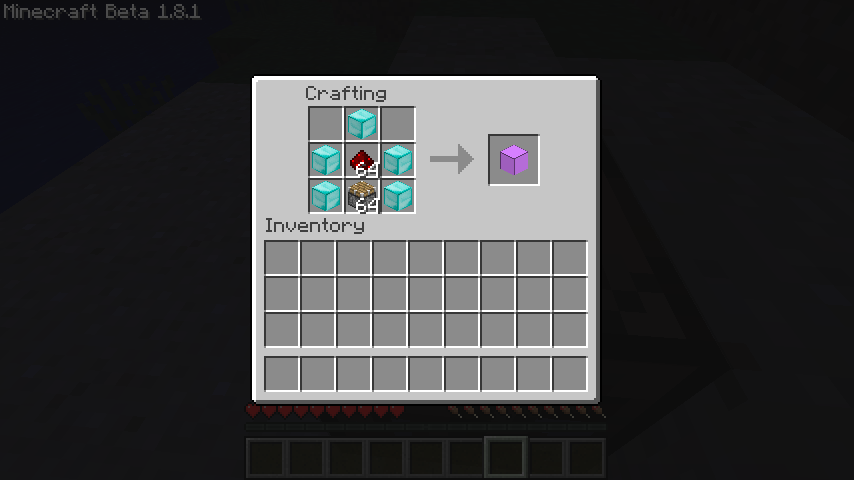 How To Craft Gold/NPC: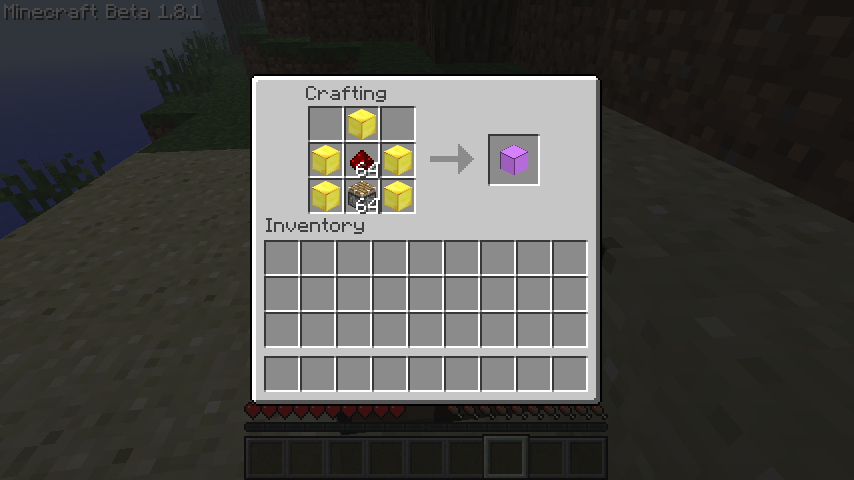 How To Craft Iron:
How To Craft Stone: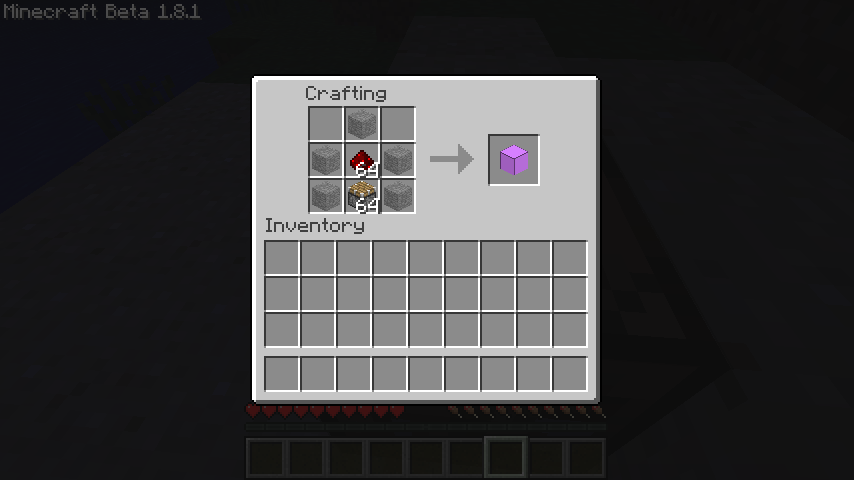 How To Craft Wood:
Wood House Outside:
Wood House Inside: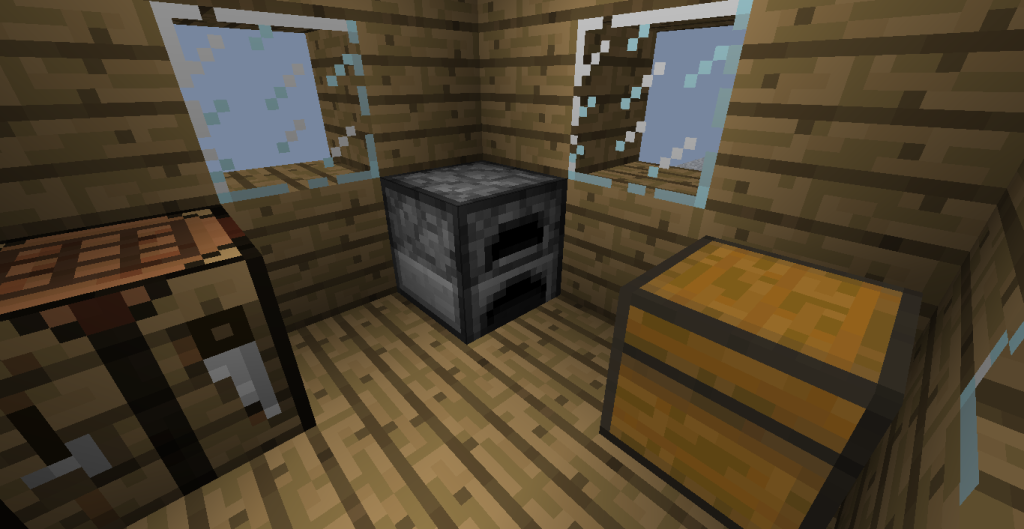 The NPC: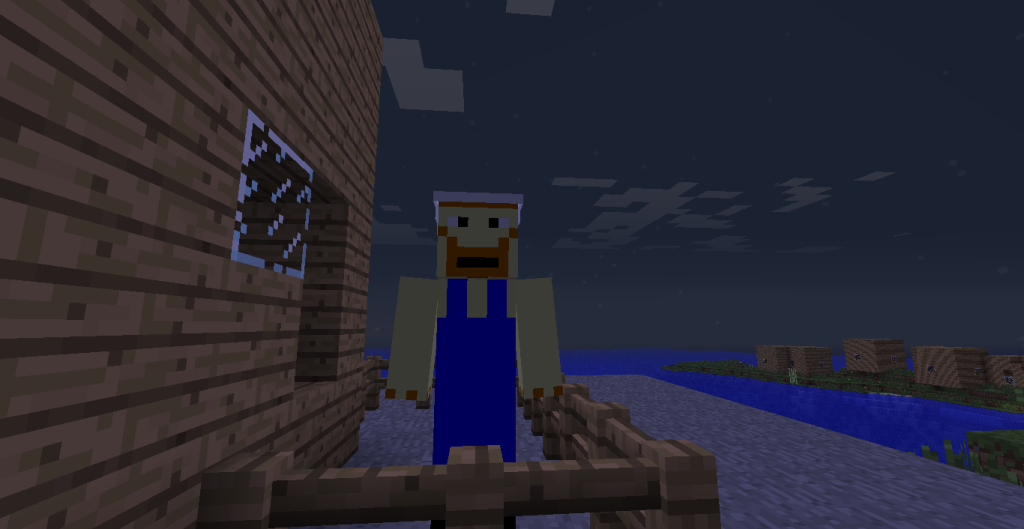 Iron House Outside:
UPDATED IMAGES TO COME
Iron House Inside:
UPDATED IMAGES TO COME
Diamond House Outside:
Diamond House Inside:
Video's:
How To Install:
Mod Showcase:
Version History/DOWNLOADS:
COPYRIGHT DOCUMENT:
CLICK HERE FOR DOWNLOAD
1.8.1 v1:
CLICK HERE FOR DOWNLOAD
1.8.1 v1.5: Fixed bug that when you right click you would have 5x5 for logs, but only 7x7 for the rest, but left click was normal. Fixed so that Diamond House is now 12x12 instead of 15x15
CLICK HERE FOR DOWNLOAD
1.8.1 v1.6: Made iron house 9x9 instead of 10x10, and diamond now 11x11. Because someone had requested it, and most of my friends said it, the diamond house is now made out of diamond ore.
CLICK HERE FOR DOWNLOAD
1.8.1 v2.0:
-Made all houses out of wooden planks
-The more rare material you use to make the house block, the bigger the house, so no more free diamonds and iron
-NPC's will spawn in a new house
-Added a gold house, when you spawn it an NPC spawns inside and owns the house
-NPC's do not drop anything, including experience points and are easy to kill, but they do not respawn.
-NPC's drop gold ingots after a period of time, kind of like a chicken. They also rarely drop diamond, 1 in 25 chance, so better not kill you NPC's.
-Made textures different, even better one's coming shortly
CLICK HERE FOR DOWNLOAD
1.8.1 v2.0 with textures for mobs
CLICK HERE FOR DOWNLOAD
Thanks for downloads/feedback!
Please leave a comment for any bugs/suggestions for this mod!