NtropicZerg
Stone Miner
Join Date:

7/25/2011

Posts:

69

Member Details
Introducing VILECRAFT [v2.0.1]
Raise your own undead army, and much more!
(If you tried out this mod, please leave a comment or suggestion!)
This mod is not yet compatible with 1.8.1+. If you'd like to play this mod, please downdate to 1.7.3. This video may be of help: http://tinyurl.com/5vwodo6
Version 2.0.1 PATCH NOTES!
Bugfixes
- Fixed a bug where a Monster's armor would not properly save on exit.
- Fixed a random bug that caused crashes
Version 2.0 PATCH NOTES!
Bugfixes
- Fixed a bug where tamed Zombie Pigmen were mislabeled as Zombies.
Tweaks
- Arrows shot by tamed Skeletons pass through friendly entities. This is particularly useful if you have a large Skeleton Army.
- Tamed Monster AI has been
improved
. They will now assess whether a nearby monster is a threat. If it is, they will automatically engage it in combat.
Additions
- Tamed Zombies, Skeletons, and Zombie Pigmen can now be armored. Right-click the tamed monster with an armor piece to equip the monster with that armor. Special armor bonuses will apply as well.
Version 1.1.1 PATCH NOTES!
Bugfixes
- Fixed a bug where tamed Zombie Pigmen could still attack you.
Version 1.1 PATCH NOTES!
Bugfixes
- Fixed a bug where firing an arrow crashes the game
- Fixed a bug where pickaxes wouldn't get a damage bonus against Slime Ore
Tweaks
- The recipe for Vile Substance now yields 2 instead of 1.
Additions
- Zombies and Spiders can be fed Raw Porkchops to heal them 10 hitpoints (5 Hearts).
- Skeletons can be fed Bones to heal them 10 hitpoints (5 Hearts).
- Added a new crafting recipe which results in Defiled Leather.
- Defiled Leather can be crafted into Defiled Armor pieces. (See armor description below)
Mod Reviews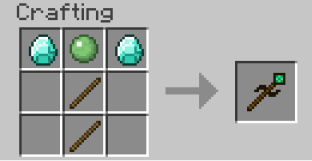 Monster Staff
This beauty allows you to tame any aggressive monster by simply right-clicking it. Once tamed, a monster will fight for you!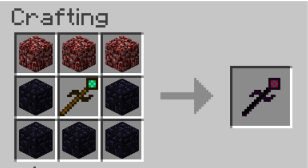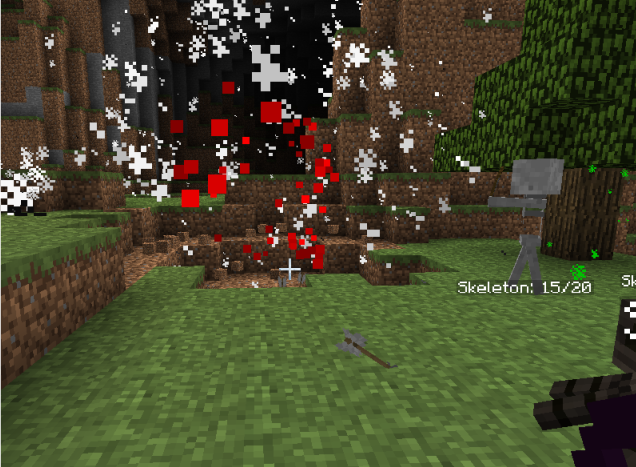 Vampiric Monster Staff
Just like the Monster Staff, this staff will tame monsters. However, while this staff is equipped, any damage dealt by your minions will heal you in the form of flying blood droplets.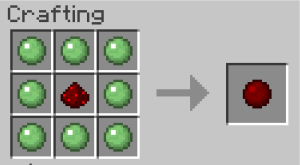 Vile Substance
Glowing and gelatinous, this putrid orb can be fed to a tamed Spider to transform it into a Red Spider. Red Spiders have much higher health, damage output, and movement speed than their ordinary counterpart.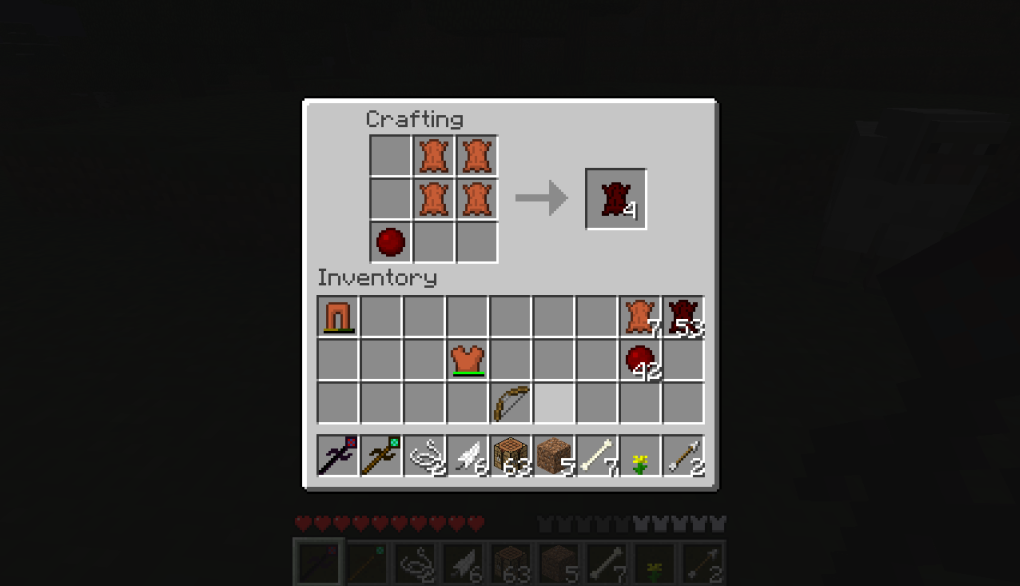 Defiled Leather
Place 4 leather pieces into individual crafting slots along with one Vile Substance to convert the them into Defiled Leather. These disturbing hides can be crafting into Defiled Armor!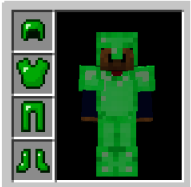 Regenerative Slime Armor
While this armor only has the defensive ability of leather, the fact that it can regenerate more than makes up for it. In the midst of battle, your armor will heal itself! The slime boots are particularly useful, as they
prevent fall damage
.
Defiled Armor
Though this armor lacks the regenerative capabilities of Slime Armor, it has higher overall defense (Iron-level), and a very useful defensive ability. Upon taking damage, the armor will spawn a tamed "Vile Slime" with attack strength equivalent to the mob that attacked it. While the newly spawned Slime has a limited lifespan and low health, it can definitely turn the tide of a battle.
Slime Ore
Found relatively deep underground, this ore will yield several Slime Balls, suitable for doing your vile bidding.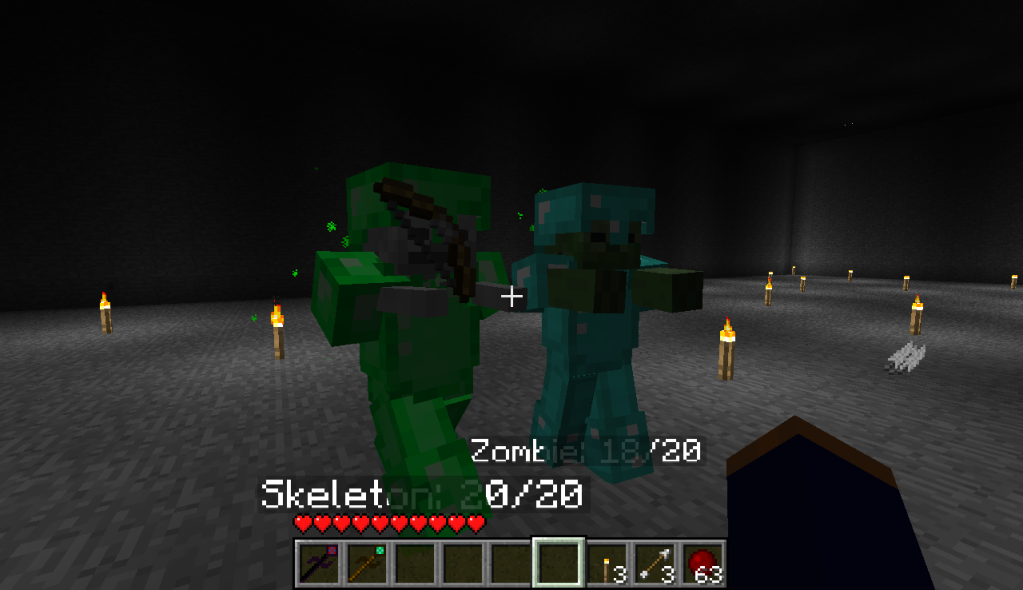 Minion Armor Upgrades!
Right-Click a minion (Zombie, Skeleton, or Zombie Pig) with an armor piece to equip it with that armor. Armoring your minions will dramatically increase its survivability!
[It is recommended you kill off your armored minions before switching to peaceful mode, as you will lose the armor if you don't.]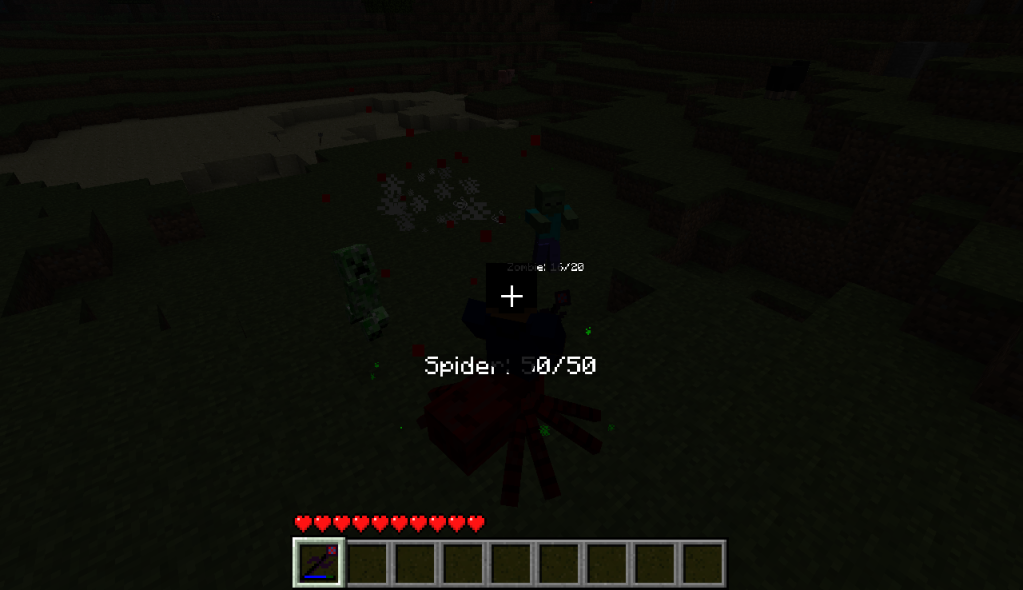 New Mount
Spiders are now mountable and controllable.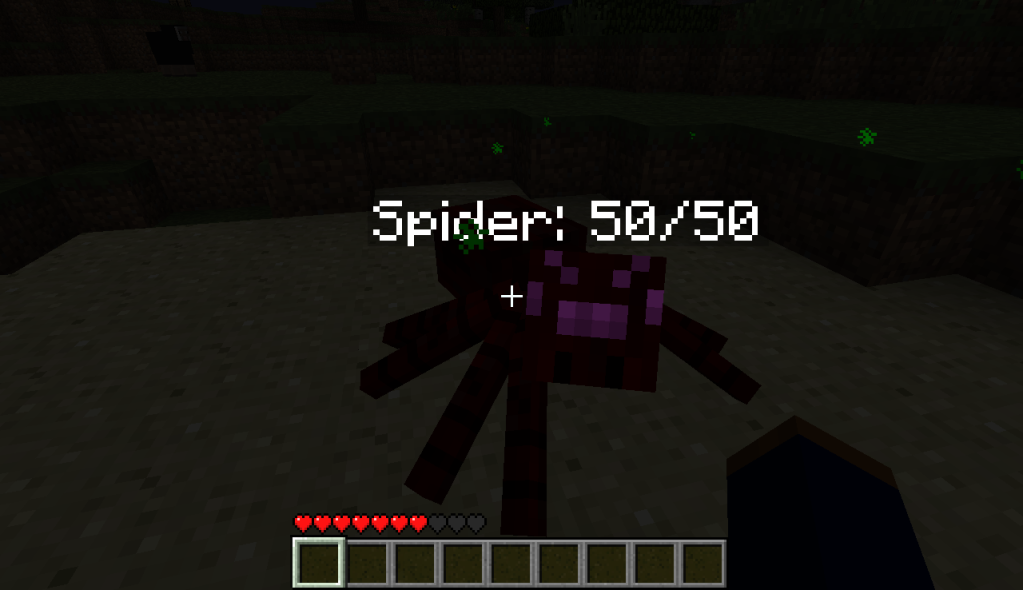 Upgrade your mount into a Red Spider to abuse its improved speed and cliff-scaling mobility!
Download Link (adf.ly)
(Use this link, preferably :biggrin.gif: )
Download Link (Alternate)
*This mod requires
Risugami's ModLoader
to work*
Installation Instructions
-Drag the contents of the .zip folder into your minecraft.jar
-Install Risugami's ModLoader
-Delete the META-INF folder in the .jar
-Enjoy!
Known Compatibilities*
- SPC
- TooManyItems
- Microcubes (?)
- Minecraft Advanced (?)
- Better than Wolves
- Millenaire
- WW2 gun mod
- Scuba diving
- Mo' Creatures
- kodaichi's clay soldier mod
- scottools
- LaserMod
? - needs verification
* - Keep in mind that while these mods may be compatible
with Vilecraft
, they may not be compatible
with each other
.
Known Incompatibilities
- OptiFine HD
- Spider Queen
- InfiTools
PLANNED
I'm gearing up for college now, so don't expect updates to come out quickly - BUT! I haven't forgotten about you guys, and there will still be updates.
Finished and ready for the next update, Under Work, Near Future, Planned
- Spider Eggs. Spiders lay eggs. Eggs, after placed, will hatch after a certain amount of time yielding baby spiders. Taming Baby Spiders will have certain advantages over normal Spiders!
- Even More uses for the "Vile Substance"
- Multiplayer Support
To make things easier on me, please report any bugs here.
If you REALLY love this mod, help me out by installing this banner into your signature!
[url=http://www.minecraftforum.net/topic/532112-173-vilecraft-updated-v11-wip/][img]http://mag.racked.eu/cimage/1113wvo/Vilecraft+Mod/Rule+the+undead%21/mca.png[/img][/url]