flamedued199
Carpenter
Join Date:

1/23/2011

Posts:

47

Member Details
Emerald Ores and Tools(1.7.3)
Honorly Mentions
Herowarrior - for giving me some much needed feedback on my mod,
TeeLuk95 - for helping me with the special armor effetcs. (actually 95% of the effects code is his, he even had to tell me where to paste it in my code lol)
Check out some of his mods, they're really cool
TeeLuk95's Deko-Mod
TeeLuk95's Specialarmor
- this is a cool one
TeeLuk95's SlimeCraft
This mod adds
1. More Tools
2. More Ores
3. More Armor
4. Boots that make you jump higher
5. Boots that make you run faster
Emerald Blocks are a little rarer than diamond, Tools are better than diamond
Ruby Blocks are a little rarer than Gold, Tools Mine faster than gold with more uses.
NOTE: All Recipies for the Armor and Tools are the same with each Ore, but with their respective ore. Ex Ruby Sword would be
"[space][Ruby Shard][Space]"
"[space][Stick][Space]"
"[space][Stick][Space]"
CRAFTING RECIPIES AND IMAGES
:
---Tools---
Pickaxe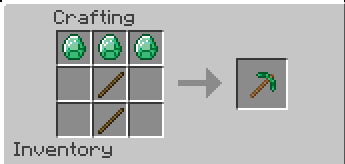 Axe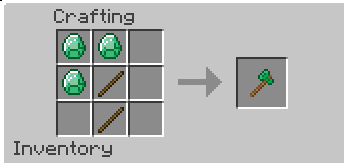 Shovel/Spade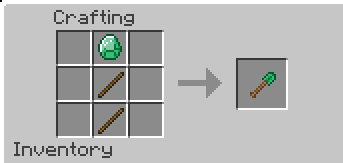 Hoe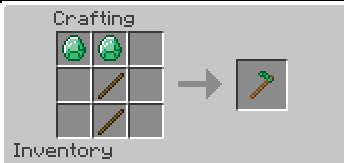 Sword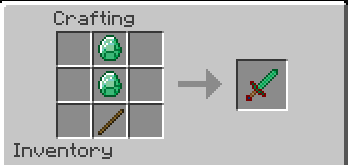 ---Armour Recipies---
Helmet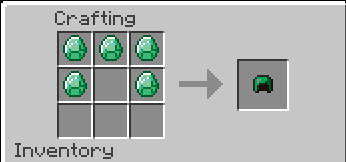 Top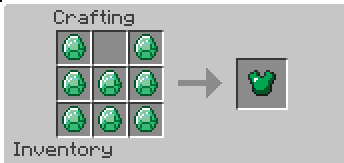 Pants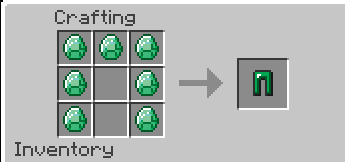 Shoes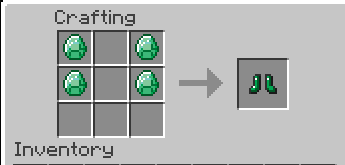 ---Random ScreenShots---
Emerald Shard
Emerald Ore
CHANGELOG:
Added Onyx
Onyx Boots prevent fall damage
fixed the spawn rate of ores
made Ruby and Emerald a little less powerful
Fixed the Spawn issue with Emerald where 50 would spawn a chunk.
Added Ruby
Emerald Boots make you run faster
Ruby Boots allow you to jump 1 block higher
DOWNLOAD:
Emerald Tools and Ore
INSTALLATION:
Instructions are inside the mod.
TO DO:
Saphire- not started
Dragonstone - not started
Onyx - not started
Ruby - COMPLETED
If you have any problems or questions contact me at
[email protected]