TheSexyYak
Tree Puncher
Join Date:

7/28/2011

Posts:

30

Member Details
TheSexyYak's Dirt Stuff Mod.
This is my first mod and it adds basic tools and food crafted by dirt.
Cause dirt doesn't have enough uses in the vanilla game :3. And if you don't want
waste your valuable materials on tools at the start of a new level.

http://adf.ly/2aRO0" target=""Download - DirtStuff
Requires
Risugami's ModLoader [1.7.3]
Includes
:
(1) New Dirt Mob
(1)
Set of Dirt Armor
(1) Set of Dirt Tools. Has the same durability as gold and is .5 less efficient then wood.
(1) Special Tool ( The Dirt Staff has no special abilities yet but I'm working on it)
(3) Edible Items

Dirt Buddies :biggrin.gif:
:Drop 1-2 Dirt Blocks
There is nothing special about them *yet*
But Im working on making them tamable/Rideable.
Crafting:
(Dirt Armor is crafted like regular armor)
You can now craft Grass !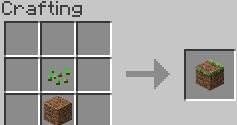 New Block ! (Gives off 0.8 amounts of light)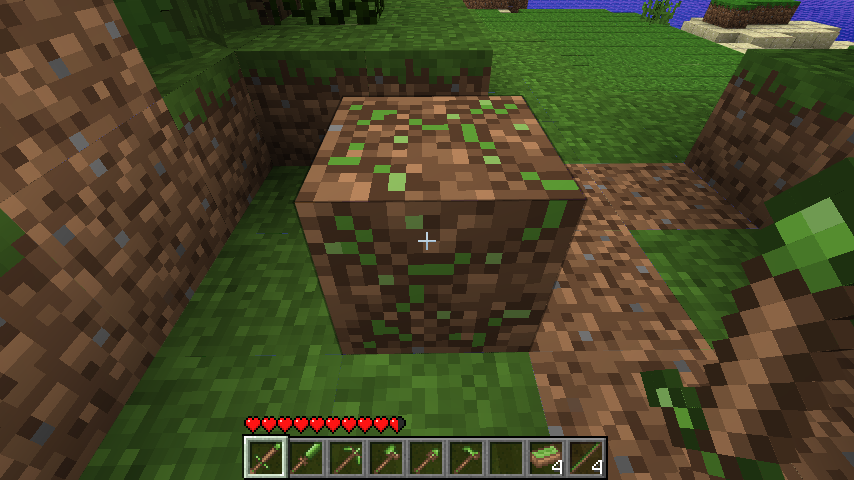 (Dirt Staff does not have any special abilities...YET!)

Pile of Dirt :Material used to craft Dirt Tools.


Restores 1.5 Hearts
Dirt Stick : Material used to craft Dirt Tools
Restores 1 Heart
Dirt PickAxe : Durability, 32
Dirt Axe: Durability, 32


Dirt Spade: Durability, 32

Dirt Hoe: Durability, 32


Dirt Sword: Durability, 32


Cooked Dirt Bar: Restores 4 hearts( Cause cooked dirt heals you irl
)


Restores 4 Hearts.
Video By mmdawg1
ToDoList

:
New Blocks
More Dirt Food
Throwable Dirt and stuff
Haven't started it
Working on
Completed
ChangeLog
Support The Dirt Stuff Mod :biggrin.gif:
[IMG]http://i55.tinypic.com/2uy2c9i.jpg[/IMG]