Gurgadurgen
Gold Miner
Join Date:

5/19/2011

Posts:

503

Member Details
There are some major changes underway, as we speak. The 1.8 update (for the unfinished version :tongue.gif:) is almost finished. This project, however, will soon be assuming a new name (we have it picked, already, just not quite ready to post it here), and it has become a collaboration.

I will keep you posted, but believe me, every change that will be made will be a positive one. Stay tuned, kiddies.
Some major changes:
Portals have been done away with. We have a much more... interesting way of getting to another dimension now :happy.gif: I'll give you a hint: it's not a block, and it's not an item lol... or at least... not entirely an item... You'll see when it's ready XD
OLD NEWS
Here's a video of the glowstick being used, as it was intended, however it's still quite a flexible tool for checking areas, and clearing out dungeons :tongue.gif:-
Just to hold you guys off til the next major update (video, that is...), here's the glowsticks: unlike some other things, these actually provide REAL light, and prevent monsters from spawning near them because of it. As well, I had to edit 0 base classes to make it work, and your game won't lag like hell when using it :tongue.gif:. It's fast, compatible, and functional. Take a look-
INTRODUCING: THE DREAD SWARM!!
One of the main enemies of Engi-craft, the dread swarm can become a very formidable threat, if left unchecked for too long. Unlike most caves and dungeons, you cannot simply say "eff-dat, *wimper wimper*" Buncha chickens... anyway, now you basically HAVE to do something about these guys, as they generate their own tunnels and mounds. If you watch this video on the youtube channel, in full window mode, it's much easier to see, but the cave I entered toward the beginning was actually a mound, about 60 blocks high (they build up over time). Under normal circumstances, I would have encountered a LOT heavier resistance from a mound that size, but for the sake of the video, and the emotions of the moment, I scaled some things down a bit, the hard way :tongue.gif:. Anyway, stay tuned for the next video! (there will be at least one more, regarding cities, just be patient, everybody :tongue.gif: it will come soon enough...).
A short teaser trailer for the Armature-
The original turned out rather dark, so I remade it during the daytime so you could see it better.
Anyway, there will be far more revealing videos soon to come, and soon after the last of them, will be the final release of the next update :happy.gif: stay tuned!
SUPPORT ENGICRAFT! By putting the banner in your signature!
[url=http://www.minecraftforum.net/topic/366297-173-engicraft-update-coming-soontrailer-inside/][IMG]http://fc05.deviantart.net/fs70/f/2011/215/2/4/engicraft_banner_by_gurgadurgen-d432vll.png[/IMG][/url]
OLD NEWS:
As promised, here is a small sneak peek into the upcoming release:
The Assault Golem!
these guys can shoot arrows at enemies! (the arrows will hurt you if you get in the way, for now, but they will not hurt any of your automatons. I may change it so that it won't hurt you, but I also may not, just to make them a little more difficult to use :tongue.gif:)
You may have also noticed that I didn't have to craft the deployer for this guy. I've added a block (well, in the video, it's two, but I was mostly showing you that you'll need other, specific blocks to work with the main one for the crafting to work. The one I used in the video is just a block I made for the sake of testing certain worldgen stuff).
You will no longer need to have a crafting table to craft many of the allies and objects you'll be making! You'll just have to make some omni-machine blocks and construct the correct pattern around it, then right-click with the correct tool! This way it not only makes the crafting of objects make a little more sense, but it saves you LOADS of item id's from various intermediate mats, AND makes the whole process of crafting a little more intuitive and interesting!
They move at the same speed as regular golems, and have the same health, as well they can be commanded to follow or stop moving the same way (as I promised, also, I fixed it so that you don't need a chisel in your hand to toggle their movement).
For now, they won't attack if you've got them staying still, again, I may fix that, though that would make them a little too reminiscent of turrets (which I will be working on VERY soon).
As well, I would like to present to you...
SPIDER BOTS!
I apologize that I don't have any footage of them fighting anything, but I assure you, they definitely work XD. In fact, before I release them they're going to get a serious nerf lol. (they currently do 4 damage per hit, which is equivalent of an arrow, and as of the time of recording of that video, they spawned 8 per cluster, now they only spawn 5).
They will despawn after a few seconds of not having a target, though. This wasn't so much for control as much as the fact that they get REALLY annoying if they don't, even when they're not following you :tongue.gif: (due to their incredibly small size, they're quite difficult to track down and right click on :tongue.gif:)
They only have 5 health, though, so basically one to two hits from most mobs, and they're dead :tongue.gif:
I'll probably reduce the number spawned per cluster to 4 before release, but we'll see. Hell, I may even make it optional :tongue.gif: (sorta... probably an upper limit or something, idk, we'll see).
Anyway, that's it for now! Stay tuned for more news about the next release!
EXTREMELY IMPORTANT IF YOU WANT TO USE THE GOLEMS:
They will ONLY follow you if you right click them with a CHISEL in your hand (a little bug I forgot to remove when I uploaded the last update). Seeing as how it's not triggered much response, I won't bother fixing it til the next update (which will be soon, but not exactly immediate). In the mean-time, if you think this is somehow "too difficult," please let me know, but really... I know it's stupid, but it was something I needed to test out, trying to work out some new ideas I had, and it will be removed. Chisels are cheap as hell, too, and it's not like it consumes them or anything, you just need to have it in your hand :tongue.gif:.
Added a properties text file. Put it in your .minecraft folder and edit the ID's as needed (instructions are in the properties file itself, it's all pretty self explanatory).
Also, added a health-checking system to the Stone golems. They will start to smoke after taking 20 damage (their total health is, and was, 50, so they're rather tough :tongue.gif:) Then the smoke will increase as they take more and more damage.
To complement this indicator of how much damage they have taken, I have also made it so that if you use a stone engineering kit on them, it heals them by 10HP (hearts, half-hearts... doesn't matter, you get the picture). You will also be given the box back after using it on them, and it will only heal golems. You are not a machine... therefore gears do not heal you... also wolves are not machines, so it won't heal them either :tongue.gif: Not that you'd expect any different, just sayin'.
Before I even get into the mod itself here, I'm going to have to clarify some things:
Firstly, you guys are awesome, and you know that I love you, but please, don't come begging me for answers to bugs. I have tested this myself, with the bare minimum required stuff, if there is a bug, post here, I will take a look as soon as possible, but do NOT flood my youtube channel, or my inbox here, with questions/complaints. I will ignore them.
Anyway, that being said, there is another thread that was arbitrarily handed off to some random account that hasn't even posted anything anywhere on the forums, called EngiCraft. It's in the modding discussion thread somewhere, burried. I made the original thread, but when the new servers switched over, something bugged out and it gave him the credit for all my posts before the new forums were switched over to.
NOW- on to the mod itself.
So far, I have added several blocks, a few items, and a piece of equipment (more for fashion than function, as far as equipment goes, but it is involved in a recipe, and will be involved in loads more, very soon).
But that's all boring, so I'll get into the real theme behind Engicraft. As the name indicates, this mod is going to be about engineering (it already is, but just letting you know it's not NEARLY at its final stages, but I feel it's ready for release as of now, hopefully you agree :tongue.gif:)
I'll make a list of features color coded for already having been added and ones that haven't been added yet, but will be soon, as well as a few that are probably pretty far off (as many before me have done :tongue.gif: it's a good system, what can I say).
So, down to the nitty-gritty:
First thing you'll NEED to know-
Installation:
This mod REQUIRES
Risugami's Modloader
, but I would also recommend getting
Risugami's Audiomod
(it -will- run without it, but it's not even half as satisfying :happy.gif: - no sound effects from my mod will work :tongue.gif:)
If you do not know how to install modloader, read the readme I included in the mod's .rar file.
If this is your first mod, you will need winrar. Risugami's instructions and my own readme should be able to guide you through how to add this stuff.
This mod does modify one of the original classes, the xw class, to be specific, though I'm pretty certain most other mods won't modify this class, which is why I haven't bothered finding a workaround, though it's likely if you use a custom world gen, there's a pretty good chance this won't be compatible.
I am working on finding a way around this, but at the moment, it's not exactly on the top of my priority list. If I get enough feedback on the subject from everybody here, I may start putting more focus on that, but until then... it's not that important to me :tongue.gif:
Ok, so now that you know how to install this, let's get into the fun part! The new stuff!
First off, is the Chisel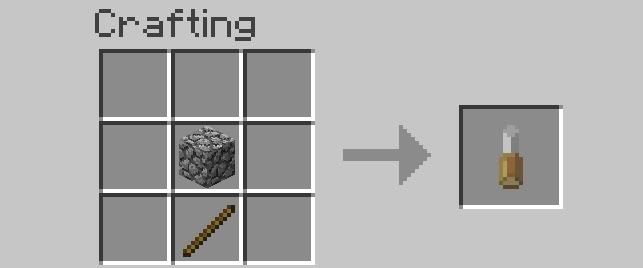 You'll be using this little piece of equipment a lot, starting off in Engicraft. It comes quite in handy, you'll find.
Next on the chopping block (sorry, had to) is processed lumber!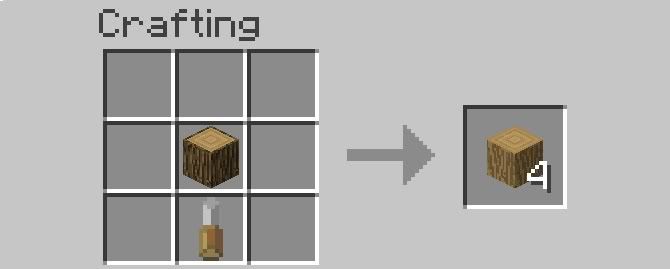 demonstrating the first important use of the chisel!
And processed wood is used to make the Rustic Engineering Desk!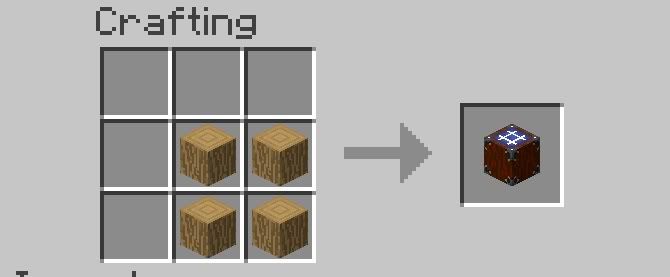 Now THERE is a crafting table, friends. Look on its beauty and remember not to place it down below one block in your house so you can hide it, like you do with those -OTHER- crafting blocks *cough*workbenchandfurnace :biggrin.gif:
But don't worry about that one too much yet, we'll get to the details on that little number in a minute. First we have to cover a few more basics of engineering:
For one, you will find it a bit easier to craft paper.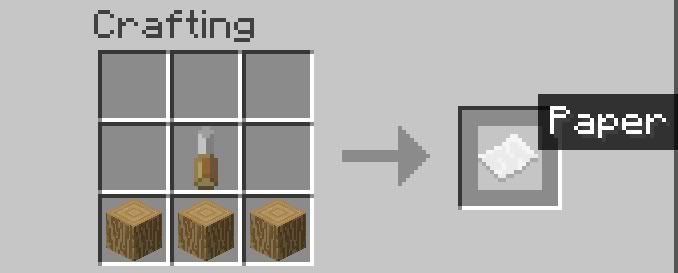 Also paper is actually USEFUL now, but again, getting ahead of myself.
If you look around your world (granted that it is a new world, or a newly generated section of world, though this is not -required- for crafting, it is merely an addition that will make it easier to get certain materials you will need more of :tongue.gif:) I present to you: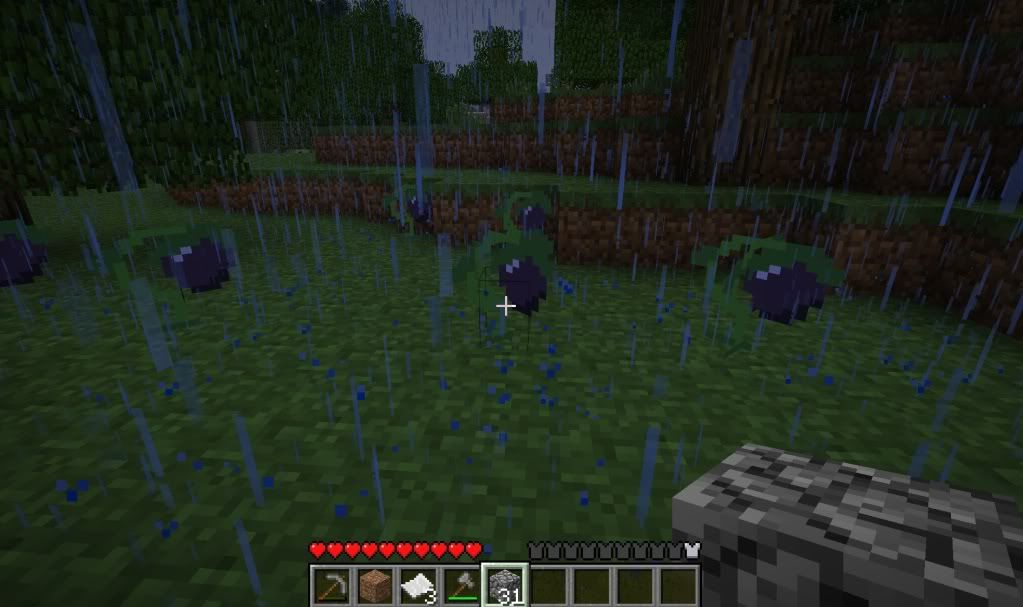 STINK WEED!
IF
you don't mind the smell, they actually can be very handy, mostly in that they contain ...ink sacs..?
Yep, it's partly why they smell so bad, but anyway, that's their purpose.
Next up- Glass Bottles: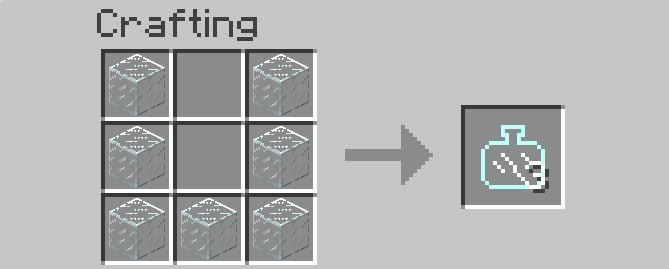 They can be used with the ink sacs, collected via squids or stinkweed, to produce Ink bottles!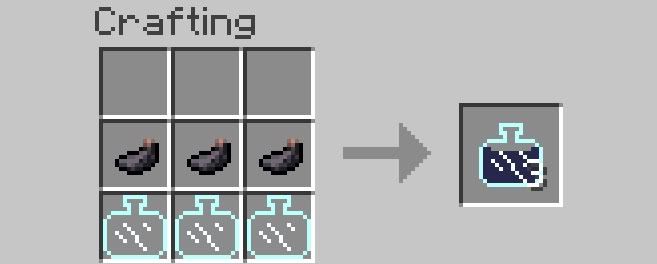 Which are in turn used with paper and a feather to make some basic blueprints!
We'll be using the blueprints in a minute here, but before that, we have to satisfy that much needed fancy-shmancy side of engineering, because you wouldn't be an engineer, if you lacked that sort of pompous formality, right? BEHOLD! The... uhhh... what is that...?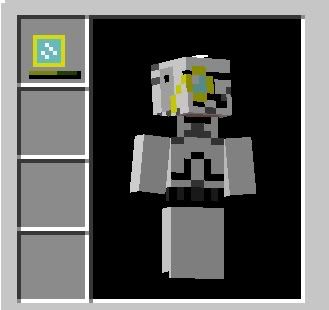 OHHHH It's a monocle!
Right... I knew that... uhm, BEHOLD! the MONOCLE! Impress and AMAZE your friends with your INCREDIBLY FANCY STATUS SYMBOL EYE-WEAR! Yes, that will do nicely.
But the monocle isn't ONLY for looking sharp... it's also used for crafting!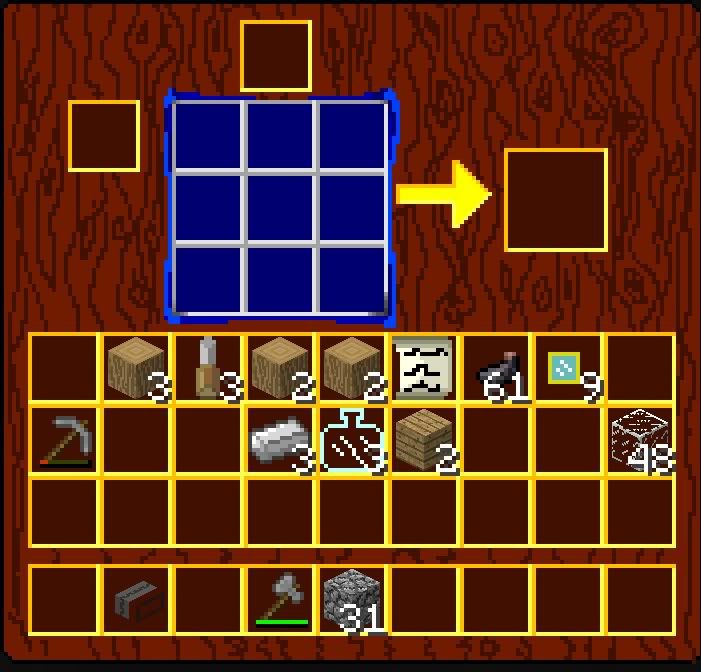 This is the aforementioned rustic engineering desk crafting gui! (this is where you all go "ooooh, preeety craafting guiiii :biggrin.gif: .......I WORKED HARD ON THIS THING, Y'NO!!!)
Moving on to the crafting I mentioned earlier, with the monocle, as well as the blueprints, and some more stuff with the processed lumber, and a little iron (not much though, as you can see)... THE BEAR TRAP!!! To use it, place it and right click it to arm it. If you want to disarm a beartrap, just right click it again.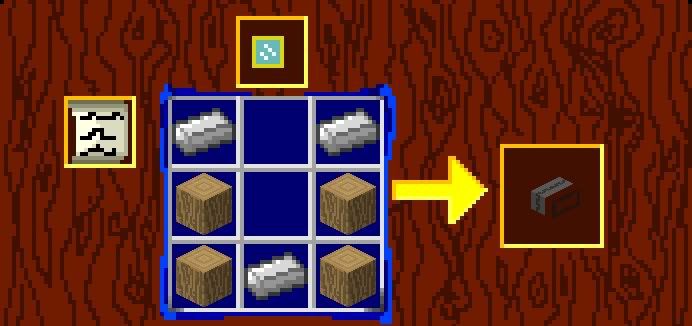 Here's a demonstration video:
You've all been waiting for this... and it's finally here! We've reached the half-way point for this generation of Engineering!
You'd all better get ready for this. It may be a good idea to stay seated, as you may go into shock. Wouldn't want our top engineers to be falling and hitting their valuable little heads now would we?!
Anyway, the next crafting items we have for you today, are pretty exciting, let's take a look!
First off, we have the gear (oooo, exciting! another gear... *sigh*)
Yes, yes, but hold off your sighs. It's what it's used to make that's important. Well, not what it's used to make DIRECTLY, but... anyway, next thing we need to learn to craft is the engineering-kit box, made from processed lumber, like so:
(still boring...)
Keep your pants on, we're not done yet. Next, is the stone engineering kit:

(you going somewhere with this?? cuz... I got stuff to do...)
As amazingly interesting as all that was, this next HORRIBLY boring step, crafting the STONE GOLEM!!!
(wait...what??)
This guy is a big, lovable oaf who will stand by to protect his creator to the bitter end. Right click him to make him follow you, right click again to make him stop following (he won't teleport behind you if he's standing there, but if a mob does happen to run into him, he will still attack it, so it's good for holding down the fort if you're being chased back into your home :tongue.gif:)
Who needs a door when you've got a 12' tall pair of stone-cold fists awaiting any intruders? (please, ignore the pun XD but I had to...)
Check 'im out in action (sorta)-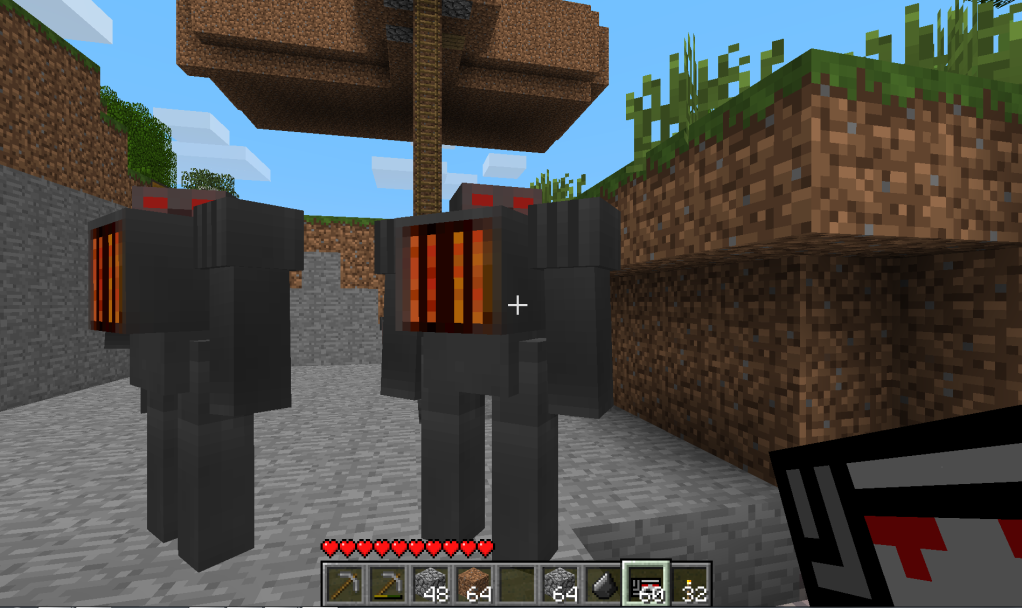 (pay no attention to that horrible floating dirt-castle in the background. I was getting impatient and started building XD)
SIDE NOTE:
Bottles are able to pick up water and milk (same way as a bucket) but cannot put them back. HOWEVER, if you right click with a water/milk bottle, you drink it, healing yourself for a few hearts (inspired from tehkrush's plasticcraft a little... I needed another use for the bottles so I thought I'd have them used for drinking :tongue.gif: PLEASE FORGIVE MEH TEHCRUSH T_T I <3 your work...)
Anyway, for now, that's it! ENJOY!
1.7.3 is coming VERY soon!
1.6.6 DOWNLOAD
(c)2011 Rylie
don't steal this plz... not to say I'm awesome and my stuff is totally worth stealing, but this is my baby, and it took me a lot of work to make it. Don't use it without my permission. All artistic creations are placed under official US copyright law, and therefore cannot be re-posted without the creators expressed permission, the creator, in this case, being me. I don't need a special cut-and-paste semi-legal document to tell you that. Law is law, break it, see what happens.