Ogerath
Stone Miner
Location:

Behind u....

Join Date:

4/21/2011

Posts:

71

Member Details
As the title may suggest this mod adds new foods to the game.
It adds:
Bread Slices
Toast
Sunny Side Up Eggs
Sunny Side Up Egg Sandwich
Weights
Ground Pork
Sausages
Cooked Sausages
And more to come!
OK, This is how you make Bread Slices
You can Cook these Bread Slices!
Now cook up some eggs....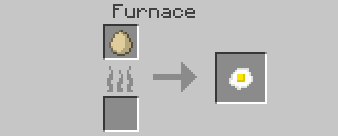 And Make A sandwich!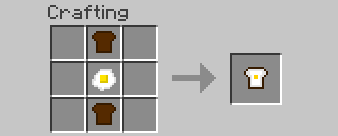 Have You ever Wanted more then pork? Well now you can!
Make some weights to crush that meat!
Now Crush Away!
Make some sausages....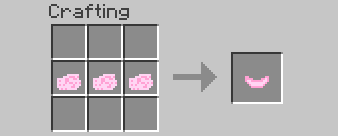 And cook them up!
Fish Paste
Pumpkin seeds
Beer
And more!
Requires Mod loader!!!!!!
MEDIA FIRE:
http://www.mediafire.com/?iza2ch2ei1bnj23
This is the first version so i am open to suggestions and requests!!
Thanks for MaskedN6732 For suggesting Sausage!
Copyright Stuff ._.
This document is Copyright ©(2011) of Ogerath (hereafter referred to as "The Owner") and is the intellectual property of The Owner. Only Minecraftforum.net and mcmodcenter.net is able to host any of The Owner's material without the consent of The Owner. It may not be placed on any other web site or otherwise distributed publicly without advance written permission. (Electronic mail is acceptable as long as you wait for a response.) If you mirror this mod page or anything The Owner has made on any other site, The Owner may seek compensation for the damages through a lawsuit.