Nerd_Geek_DC
Coal Miner
Location:

At a computer

Join Date:

2/28/2011

Posts:

128

Member Details
BASEBALL BAT MOD V3.1 FOR MC 1.2.5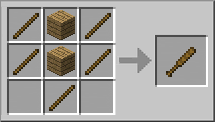 REGULAR BATS: When you craft them they already have knockback 10.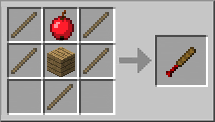 ALL HEALTH BATS[S]: When you hit a mob with a health bat you get half the health that you just took from the mob.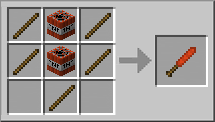 TNT BAT: Blows up a mob when you hit it.
CREEPER BAT: Knock back 5, fire aspect 5 and indestructible.
​BONE BAT: Kills mobs with one hit but has low durability.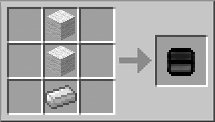 PADDING[S]: The basic material all catcher's armor is comprised of.
CATCHER'S ARMOR: Has projectile protection 10 when created.
[S] = Shapeless recipe. Any arrangement will work
Does not Require ModLoader
IF YOU HAVE AN IDEA ON HOW BASEBALLS SHOULD BE IMPLEMENTED
Installation Instructions
1. Download Baseball Bat mod and Modloader 1.2.5
2. Open up the run program and type %appdata%
3. Open up the bin folder
4. Using WinRAR or any other archiving program and open up minecraft.jar
5. Delete META-INF folder
6. Drag contents of each download into minecraft.jar
2. Go to Libraries/ Application Support/ Minecraft / Bin
3. Use Archiver to open up minecraft.jar
4. Delete META-INF folder
5. Drag contents of each download into minecraft.jar
1. Download server version of mod.
2. Using a program like WinRAR open the minecraft_server.jar and drag the files from the download in.
VIDEOS
If you enjoy this mod set this as your signature
[center][url=http://www.minecraftforum.net/viewtopic.php?f=1032&t=286011][img]http://i.imgur.com/3jL6t.gif[/img][/url][/center]
This document is Copyright ©2011 Tobias Shapinsky, Nerd_Geek_DC and is the intellectual property of the author. It may be not be reproduced under any circumstances except for personal, private use as long as it remains in its unaltered, unedited form. It may not be placed on any web site or otherwise distributed publicly without advance written permission. Use of this mod on any other website or as a part of any public display is strictly prohibited, and a violation of copyright and author may claim damages.