dasdestroyer
Iron Miner
Join Date:

2/14/2011

Posts:

308

Minecraft:

dasdestroyer

Member Details
Des' Mods!
Iron Rod Mod
Download:
http://adf.ly/6cjW8
(1.2.4 compatible & requires Modloader)
Older version:
http://adf.ly/58s2T
(1.1 compatible & requires Modloader 1.1)
This is my very first mod. It allows you to craft Iron Rods using 2 Iron Ingots, and then create a variety of items from the Iron Rods. You can use them instead of ingots in the recipes for various rails, you can make torches, fences, ladders, redstone torches, and iron safe, which currently looks like a regular chest, iron bows, iron arrows, a harpoon gun, harpoons as ammo for the harpoon gun and, of course, any of the 25 wood/stone/iron/gold/diamond tools! Also, most completely iron items, such as minecarts, buckets, iron ladder, fences door etc. can be smelted to create some molten iron. Molten iron can then be crafted in a 2x2 square to create an iron ingot!
[simg]
http://img703.images...10410231455.png
[/simg]
[simg]
http://img217.images...10529145853.png
[/simg]
Slightly outdated videos:
Video(big thanks to yuukikaihou!)
Video 2(big thanks to PeacefulPlayer!)
Video 3(big thanks to me!)
Compatibility addons for Iron Rod Mod:
StrykDem's Repair Mod:
http://www.minecraft...f=1032&t=264542
Banner: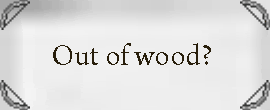 Add this code to your signature:
[url=http://www.minecraftforum.net/viewtopic.php?f=1032&t=277625][img]http://i1107.photobucket.com/albums/h394/the_creator12345/Ironrodmod.gif?t=1303063154[/img][/url]
Texture Packs:
Faithful 32x:
http://www.minecraft...hp?f=25&t=77442
Download:
Iron Rods Only:
http://www.mediafire...svvl2r5o09mf5e9
Big thanks to CrazyErik for these!!
Underground Survival Mod! DISCONTINUED!!!
Download:
http://adf.ly/2dMVF
(1.7.3 compatible & requires Modloader)
This mod is an extension of the Iron Rod Mod. The Iron Rod Mod is more for the ordinary Minecrafter, who merely got stuck underground and needed to get some tools or torches or something without having to resurface. The Underground Survival Mod allows you to survive underground without EVER having to face the scorching, blocky sun! Even if you were to generate a world that is 128 layers of cave with bedrock on the top and at the bottom, making it impossible to access the sun, you could still survive thanks to this mod, and live rather comfortably too! As I've already said, this is an extension of the Iron Rod Mod, meaning that this mod has every single item that the Iron Rod Mod has, and more!
Firstly, this mod allows you to break stone without a tool. You still need to be holding an item in your hand, otherwise you will break you blocky knuckle instead of the block. Four cobblestone can be crafted into a Stone Crafting Table. After that you can put two blocks of cobblestone on top of one another to create a Stone Rod. You can then use stone rods along with cobblestone to create Brittle Stone Tools. Be warned that these break
very
quickly, and their main purpose is to allow you to gather some iron, cobblestone and coal to start making things out of iron. You can also make torches using stone rods, but you only get two torches, and they are quite a bit dimmer than regular ones. Other things you can make using stone include a Stone Bookshelf, Jukebox, Note Block, Chest and Painting!
Secondly, you will need food to survive underground, right? And we all know that grass doesn't appear underground, so pigs don't spawn and you can't get seeds from large grass. The only remaining way to get food is mushrooms!
There are 3 new mushrooms, a Glowing Mushroom which can be used instead of coal to create torches or to smelt stuff, or to simply light the way a little. They spawn like normal mushrooms. The mod also adds Poison Mushrooms. These evil things look exactly like normal red mushrooms, but are called Poison Mushrooms. Beware - they can be used to create Mushroom Stew which does 5.5 hearts of damage to you! And due to the way the game works, if you die of food poisoning, you don't drop your inventory! These mushrooms also spawn normally.
There is one more new mushroom, but more on that later.
Although Notch has made Mushrooms slowly spread, they spread
very
slowly. Instead, you can grab a Hoe with an iron handle and right-click a mushroom to create spores, and possibly drop the mushroom! After a random amount of time, the spores will become a Brown, Red, Glowing, Poison or Golden Mushroom, and drop some more spores, which you can then plant.
The Golden Mushroom is the last new mushroom - it can only be obtained through farming, and gives off a lot of light, and as a result, shortly after appearing, the mushroom will pop out of the ground due to there being too much light, and then, after 5 minutes, it will disappear, so keep an eye on your farm at all times if you want to get one of these! You can use Golden Mushrooms to create Golden Mushroom Stew, which fully heals you.
Perhaps you're asking how it is possible to create soup without bowls, and the answer is simple - make stone bowls out of cobblestone!
The mushroom in the middle is poisonous... but you have no way of knowing that!
Creating spores isn't the only thing Iron Hoes are good for. They still have the ability to till grass for seeds, but they can also till moss of Mossy Cobblestone to get a number of different goodies! You can get seeds, spores or even reeds, for books and maps! Although I am not sure how useful maps can be deep under the ground... oh well.
Now, once you've got some wheat, you can use it along with some dirt to create a Bed! Or if you have a lot of seeds, you can create a Grass Block, which can then spread to other Dirt Blocks and allow animals to spawn! And of course, you can track your progress using achievements!
Texture Packs:
Faithful 32x:
http://www.minecraft...hp?f=25&t=77442
Download:
Iron Rods and Underground Survival:
http://www.mediafire...0939hu0y0vulcxv
Big thanks to CrazyErik for these!!
All-Difficulty Regeneration OBSOLETE
Download:
http://adf.ly/1dOUc
(1.6.6 compatible & does not require modloader)
The title speaks for itself - this extremely simple mod allows you to regenerate health on every difficulty level.
TERMS AND CONDITIONS
0. USED TERMS
MOD - modification, plugin, a piece of software that interfaces with the Minecraft client to extend, add, change or remove original capabilities.
MOJANG - Mojang AB
OWNER - Ilia Jarikov(dasdestroyer), Original author(s) of the MOD. Under the copyright terms accepted when purchasing Minecraft (http://www.minecraft.net/copyright.jsp) the OWNER has full rights over their MOD despite use of MOJANG code.
USER - End user of the mod, person installing the mod.

1. LIABILITY
THIS MOD IS PROVIDED 'AS IS' WITH NO WARRANTIES, IMPLIED OR OTHERWISE. THE OWNER OF THIS MOD TAKES NO RESPONSIBILITY FOR ANY DAMAGES INCURRED FROM THE USE OF THIS MOD. THIS MOD ALTERS FUNDAMENTAL PARTS OF THE MINECRAFT GAME, PARTS OF MINECRAFT MAY NOT WORK WITH THIS MOD INSTALLED. ALL DAMAGES CAUSED FROM THE USE OR MISUSE OF THIS MOD FALL ON THE USER.

2. USE
Use of this MOD to be installed, manually or automatically, is given to the USER without restriction.

3. REDISTRIBUTION
This MOD may only be distributed where uploaded, mirrored, or otherwise linked to by the OWNER solely. All mirrors of this mod must have advance written permission from the OWNER. ANY attempts to make money off of this MOD (selling, selling modified versions, adfly, sharecash, etc.) are STRICTLY FORBIDDEN, and the OWNER may claim damages or take other action to rectify the situation.

4. DERIVATIVE WORKS/MODIFICATION
This mod is provided freely and may be decompiled and modified for private use, either with a decompiler or a bytecode editor. Public distribution of modified versions of this MOD require advance written permission of the OWNER and may be subject to certain terms.