xchainblade
Curse Premium
Stuck at Home
Join Date:

2/9/2011

Posts:

417

Minecraft:

xChainblade

Member Details
READ THIS ALL, OR RISK BLACK SCREENING OR OTHER GENERAL ****ERY
MODLOADER COMPATIBLE NOW! HUZZAH!
Hey, this is actually my very first mod. I use it, so there might be an audience for it, if not a
small
one.
•WHAT IT IS:
A simple mod that makes a recipe for a health potion that uses the previously useless slime balls as an ingredient.
•WHAT MAKES IT DIFFERENT:
Again, it gives a use to the slime ball to craft a healing potion. Love those slimes!
•WHAT IT DOES:
Creates one Health Potion that can stack
up to three times
that heals for 5 and a half hearts each.
•WHY THIS RECIPE?:
Going with my assumption that slimes harbor somewhat restorative properties in their bodies, if combined with a mineral powder catalyst (redstone). It's red because the redstone dust takes precedence in potency.
Makes 5 bottles.
Makes 1 potion.
•Open SimplepotionV(whatever version), and just drag the contents (Potionz folder, 3 .class files) into your .jar! That easy!
•
DELETE YOUR META-INF FOLDER IN THE MINECRAFT .JAR!
•Run Minecraft, all should be well.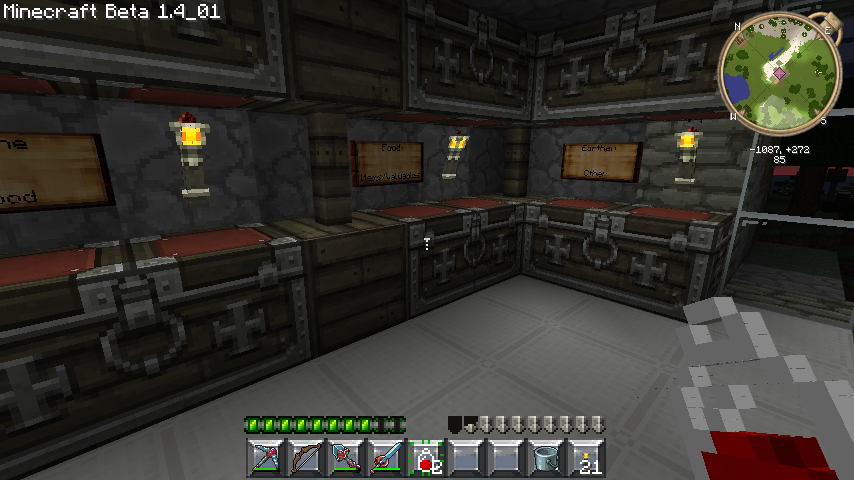 •Known bugs:
None. Please please post if you find one, with either a crash report if you have one or a screenshot if it's that!