Rapholol

Coal Miner
Join Date:

8/6/2014

Posts:

136

Location:

2nd star

Member Details
Hello minecraft forum-ers, I'm not sure exactly where the correct spot for this would be, but I am seeking opinions for the terrain of my map I've been working on: Which would you think looks better than the other, or if one looks out of place or weird vs. the other. I'll try to explain as best as I can.
I have been working on some of the fine details and aesthetics of my map recently and have been wondering about the grass blocks. I designed the map for the perspective of the player being very small.. about 5-6 inches tall, the size of an average never fairy. To do this, I custom created the environment with custom tree models that are absolutely massive, custom tall grasses, plants, flowers, and etc. The current underlying terrain material beneath the vegetation is grass blocks. Above the grass blocks, I have double tall grass almost everywhere. This length of grass is supposed to represent the shortest grass that you could probably find in a natural environment, hidden among the extra tall field grass.
My issue with the ground made of grass blocks, is that I feel like the grass blocks do not always belong as the grass or color showing on the grass blocks would be too small, or causes a slight discontinuity conflict with the scaling of the grasses, however it does help fill in the grass color that is not covered by the double tall grasses, making lush greenery.
My reason for potentially wanting to turn the grass into coarse dirt is that grass grows on dirt, and this is around that level of smallness where you would see the dirt between the blades of grass in many cases, but in some cases no. However, the double tall grass is not that thick, and can appear to be a little thin in some cases if I were to use that as the actual grass and have dirt under it.
Images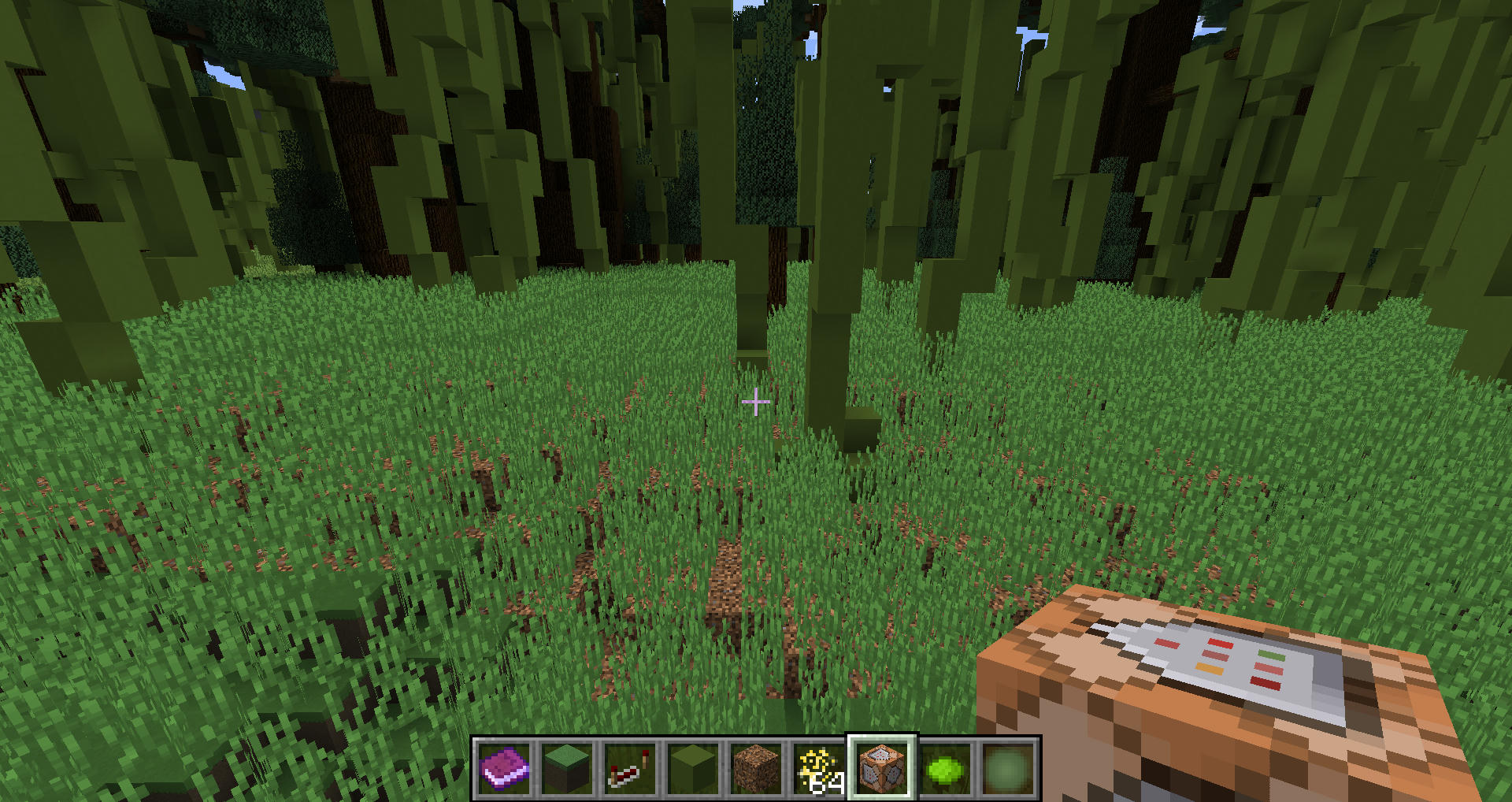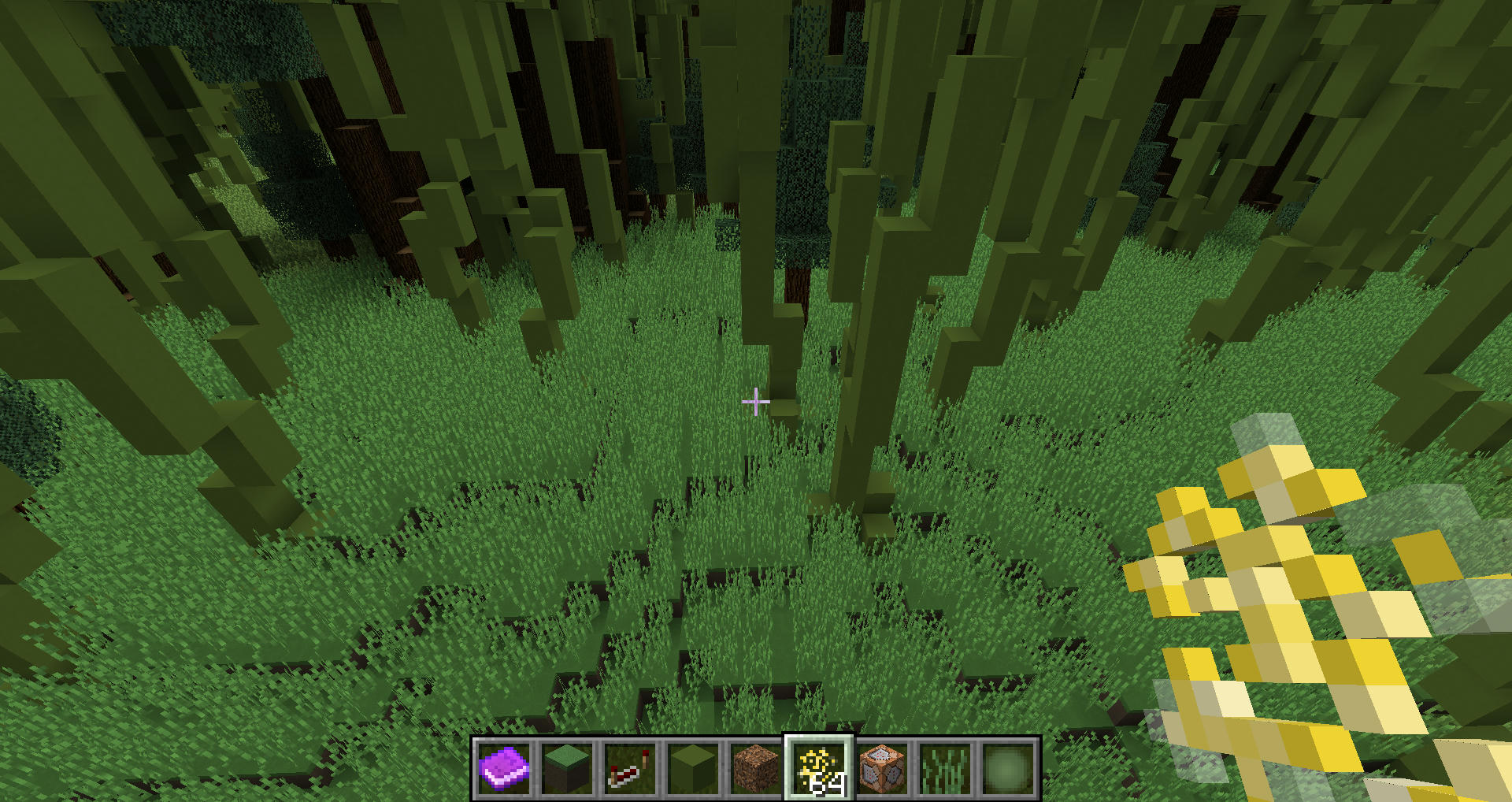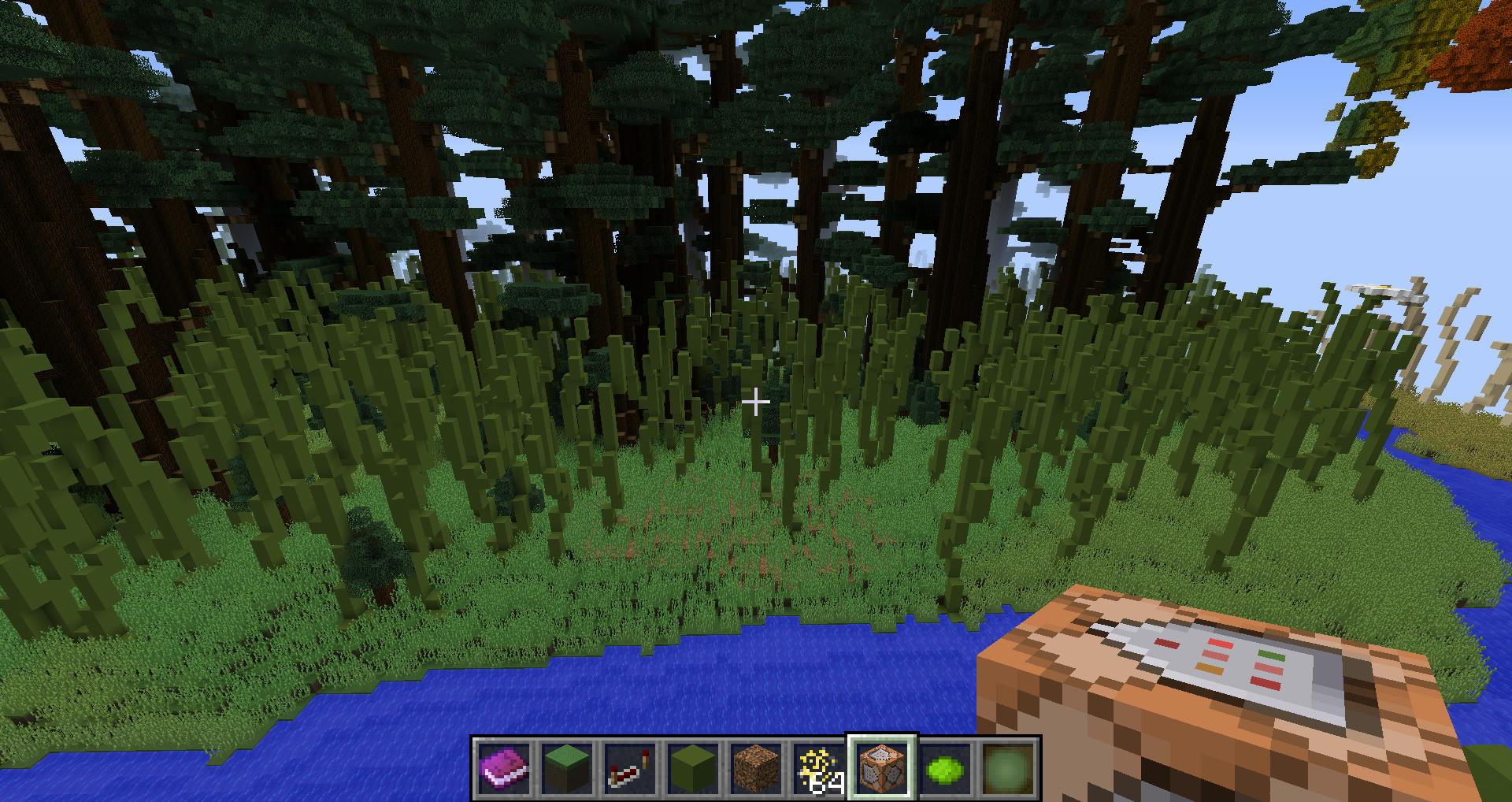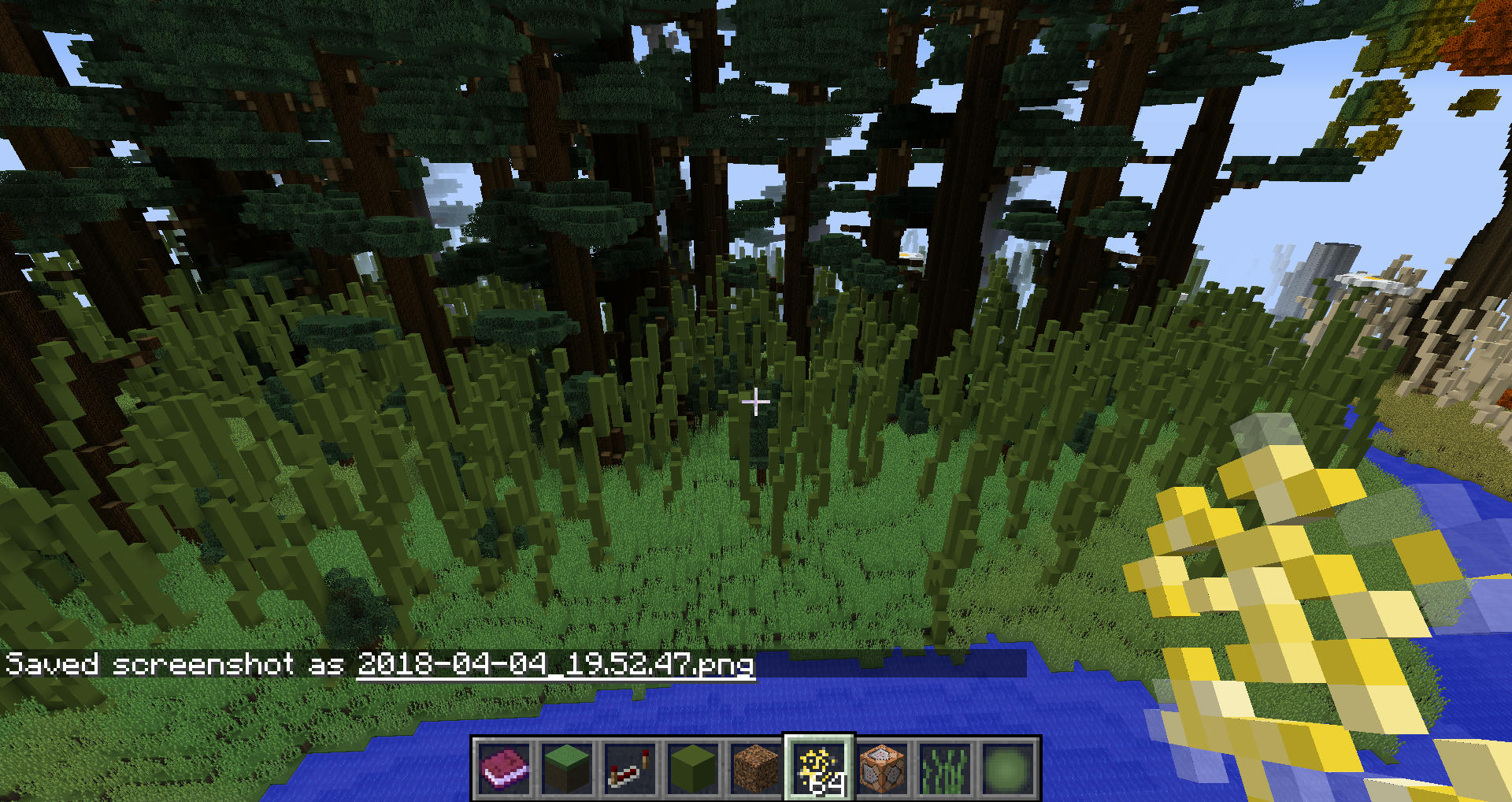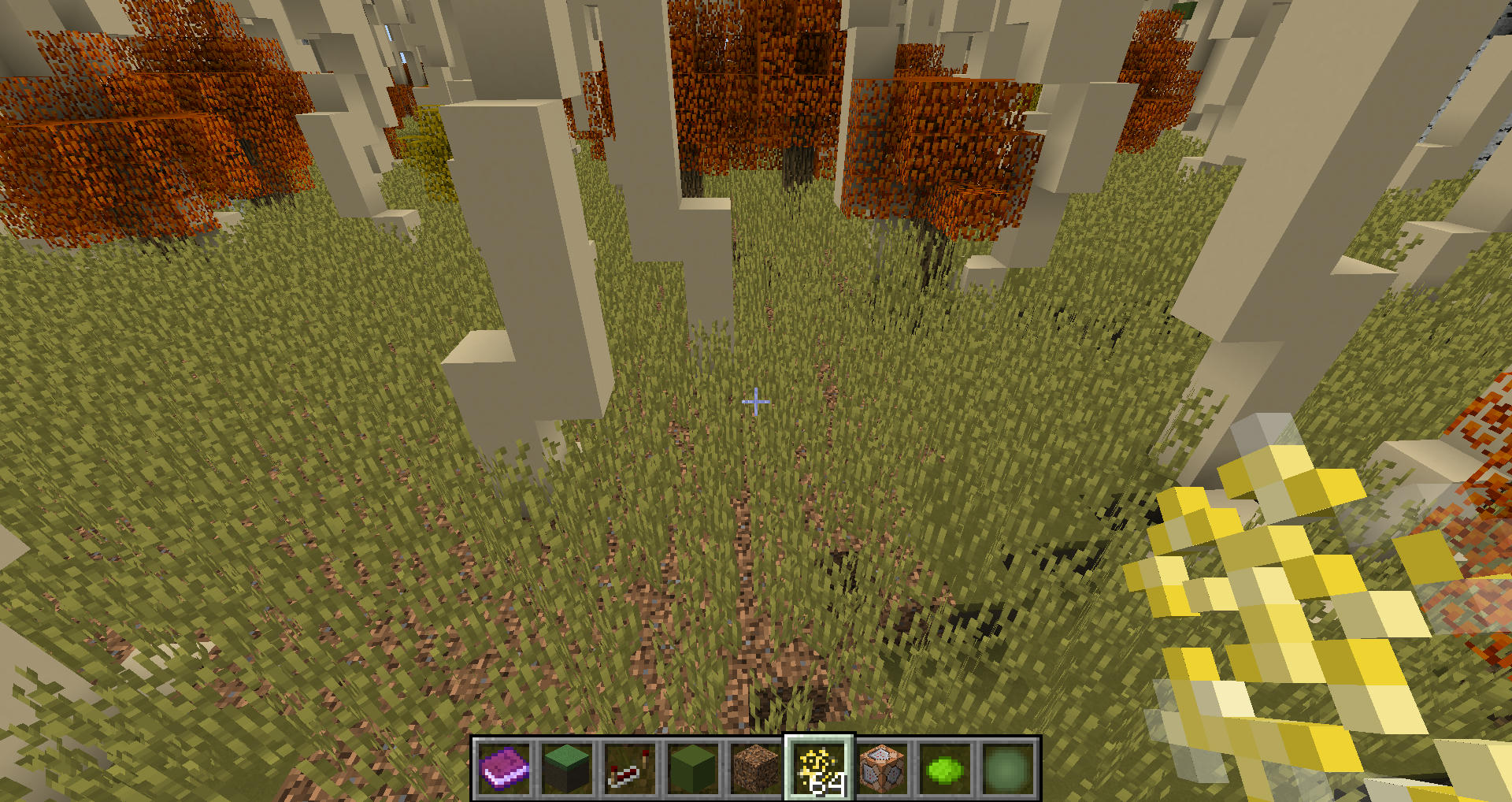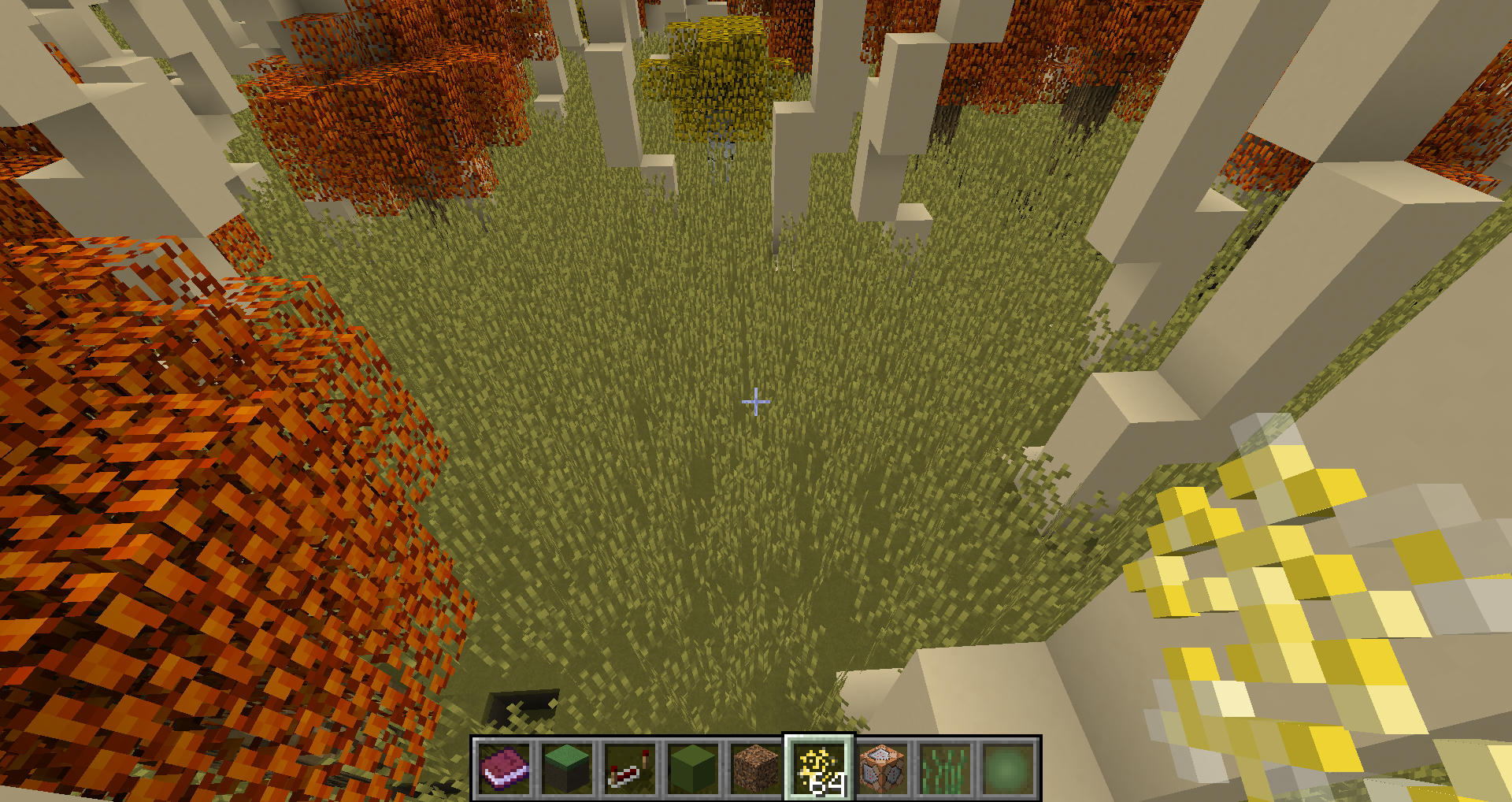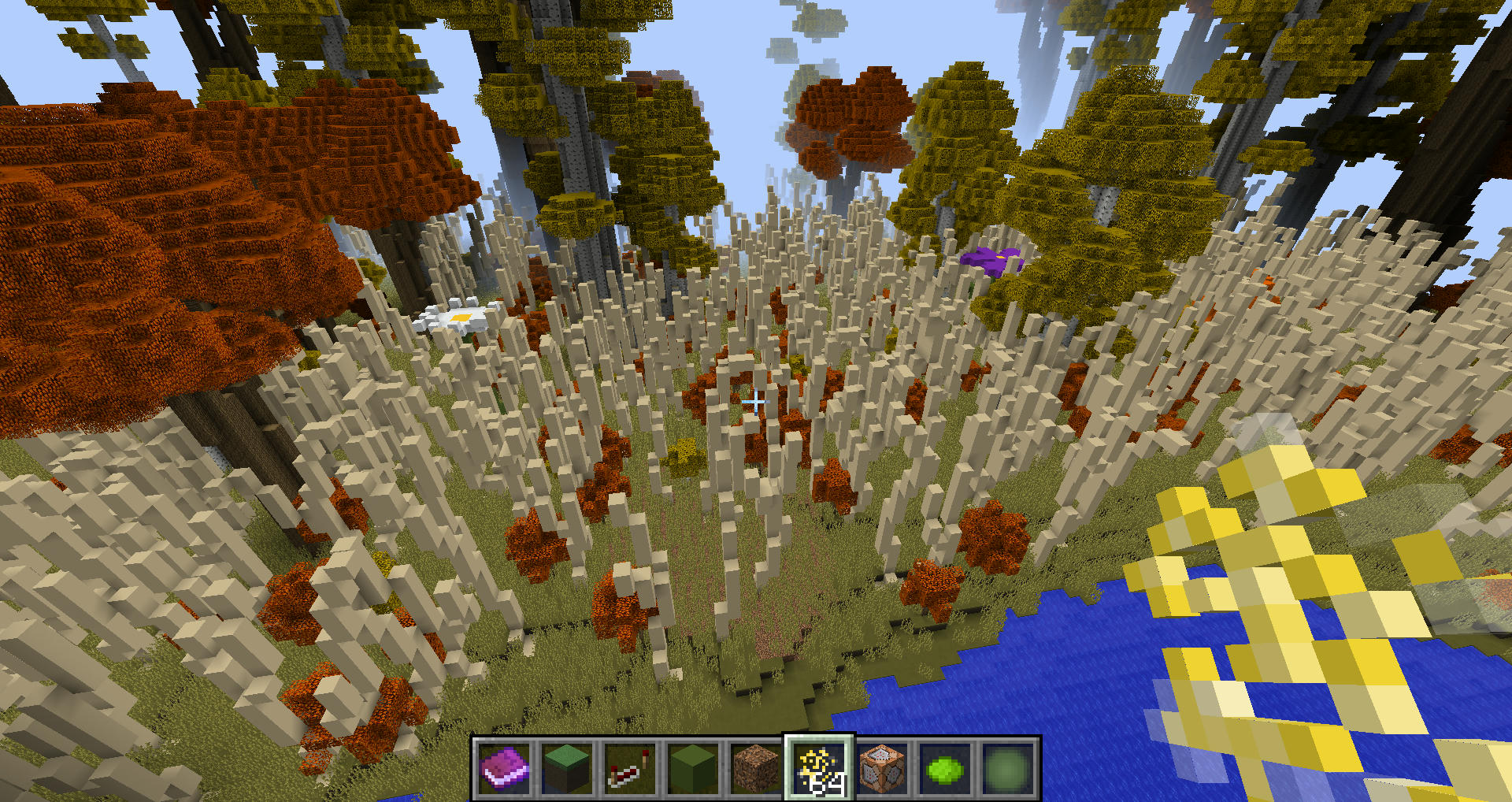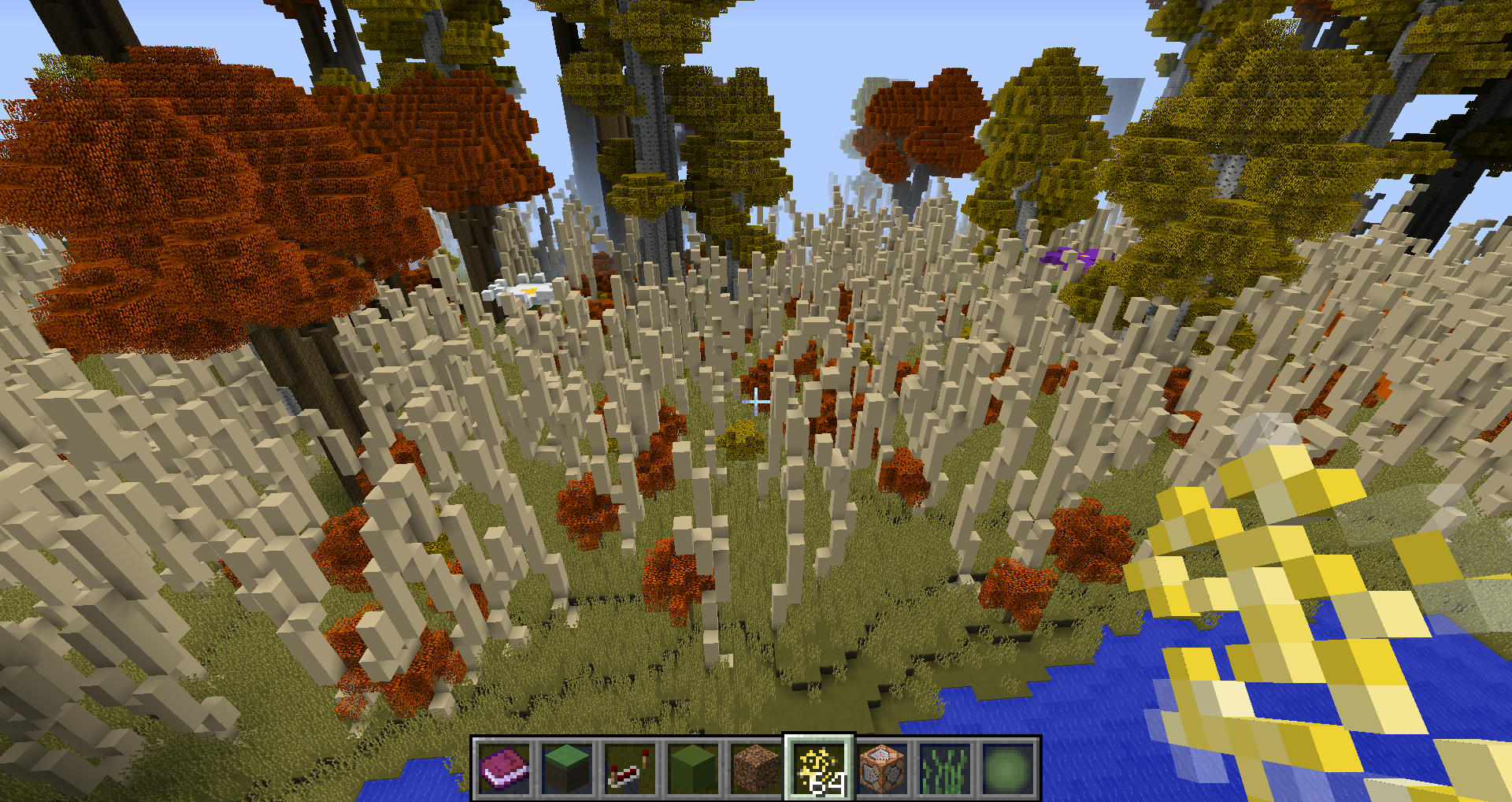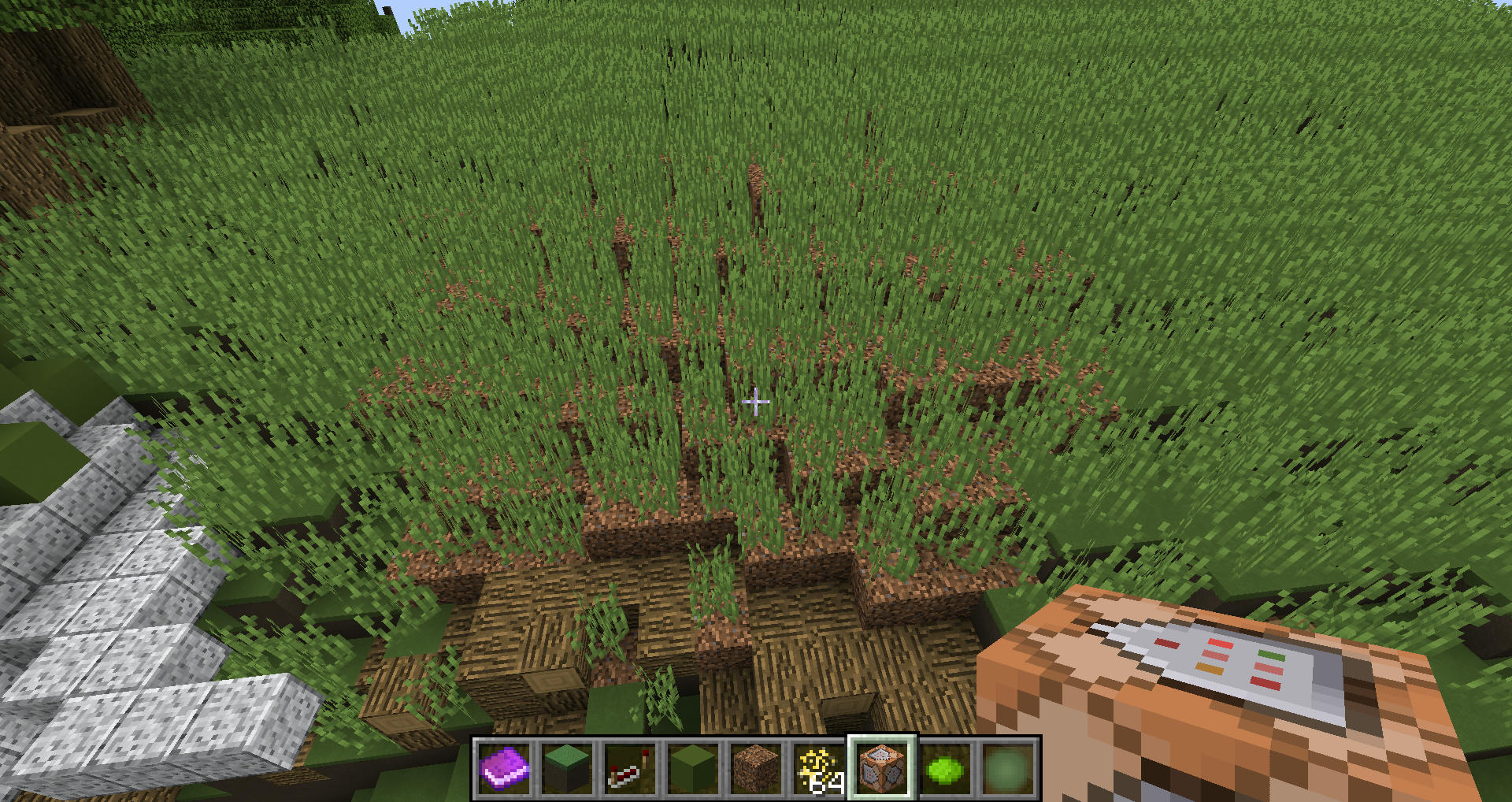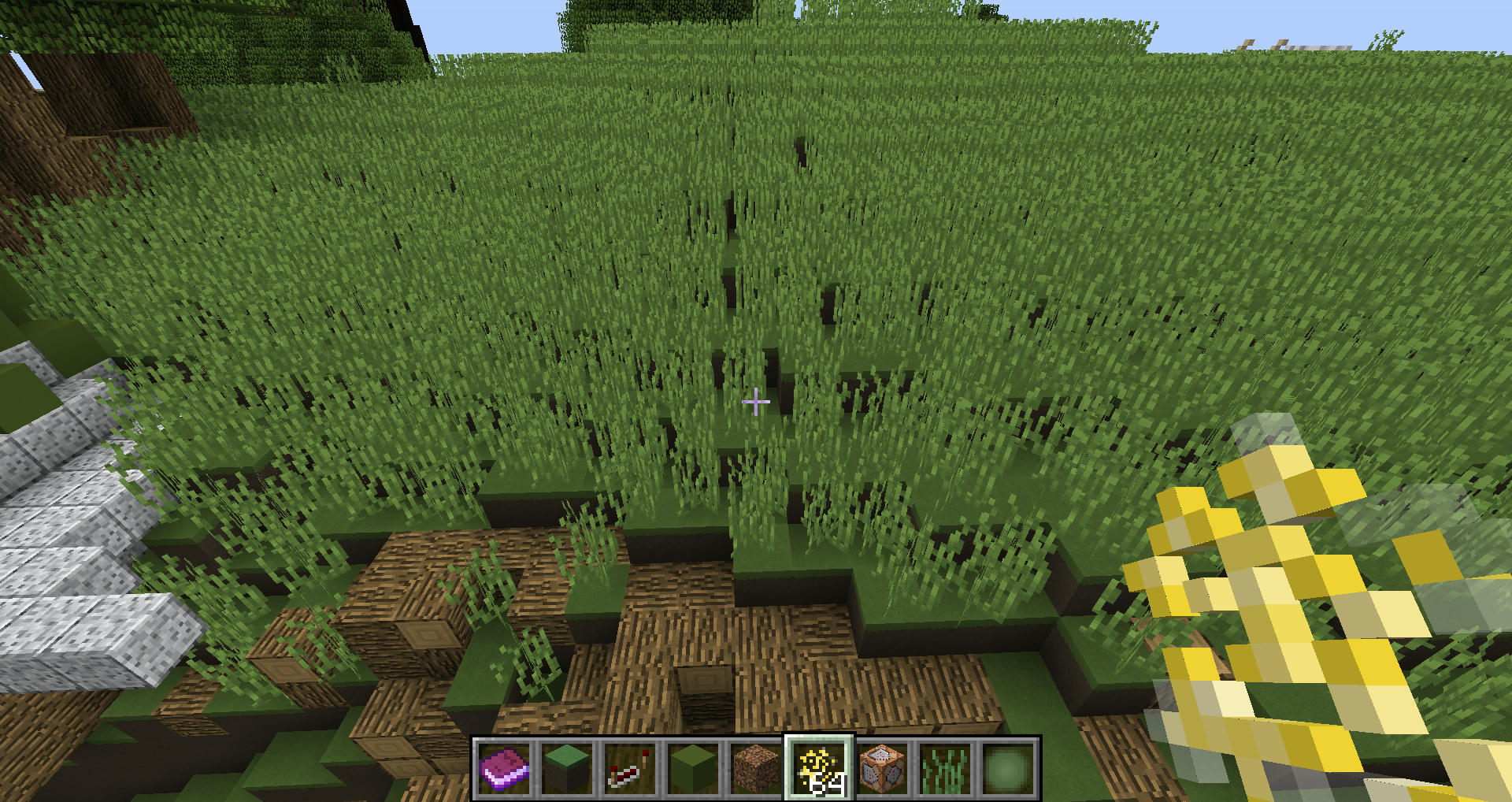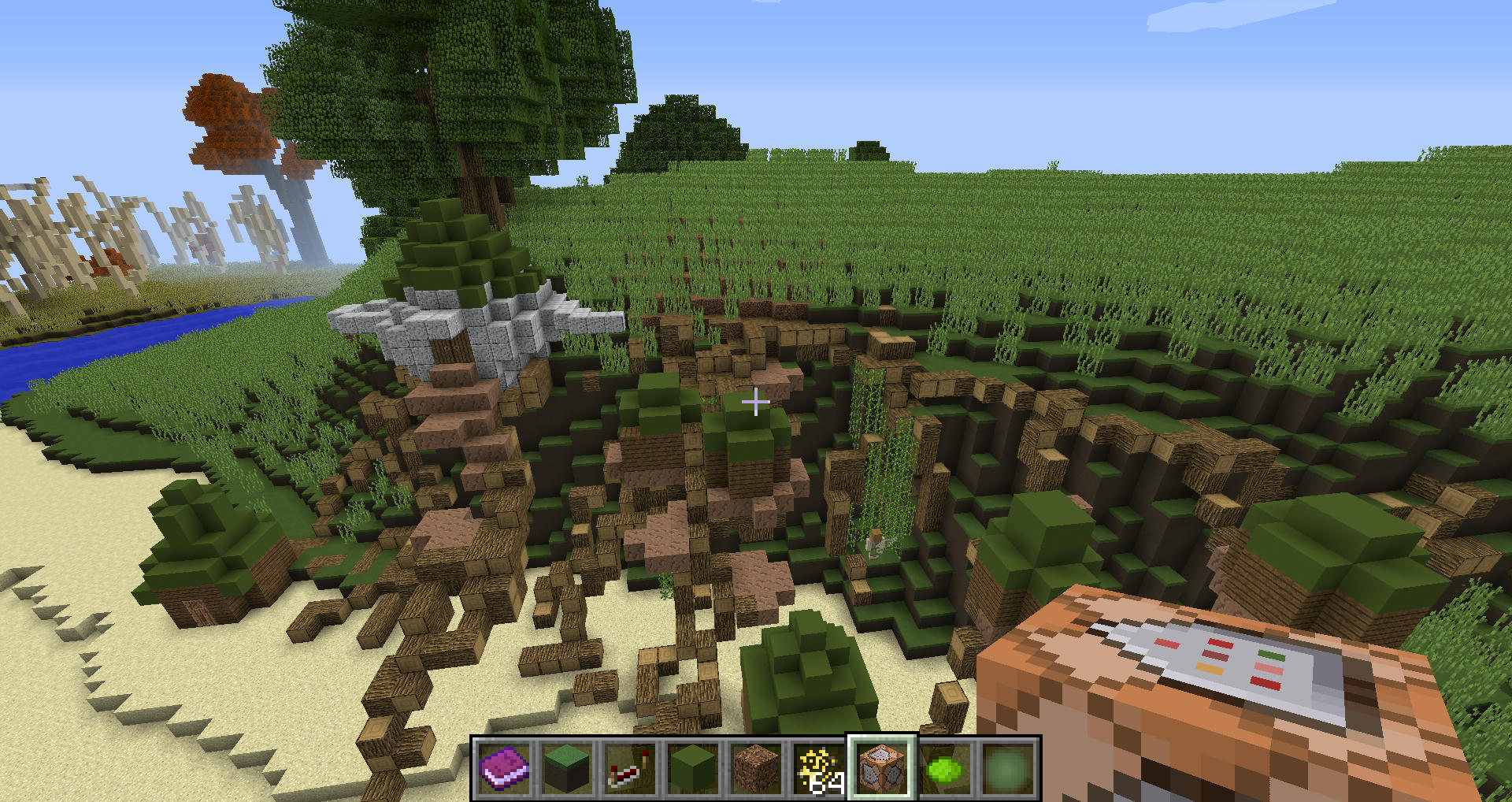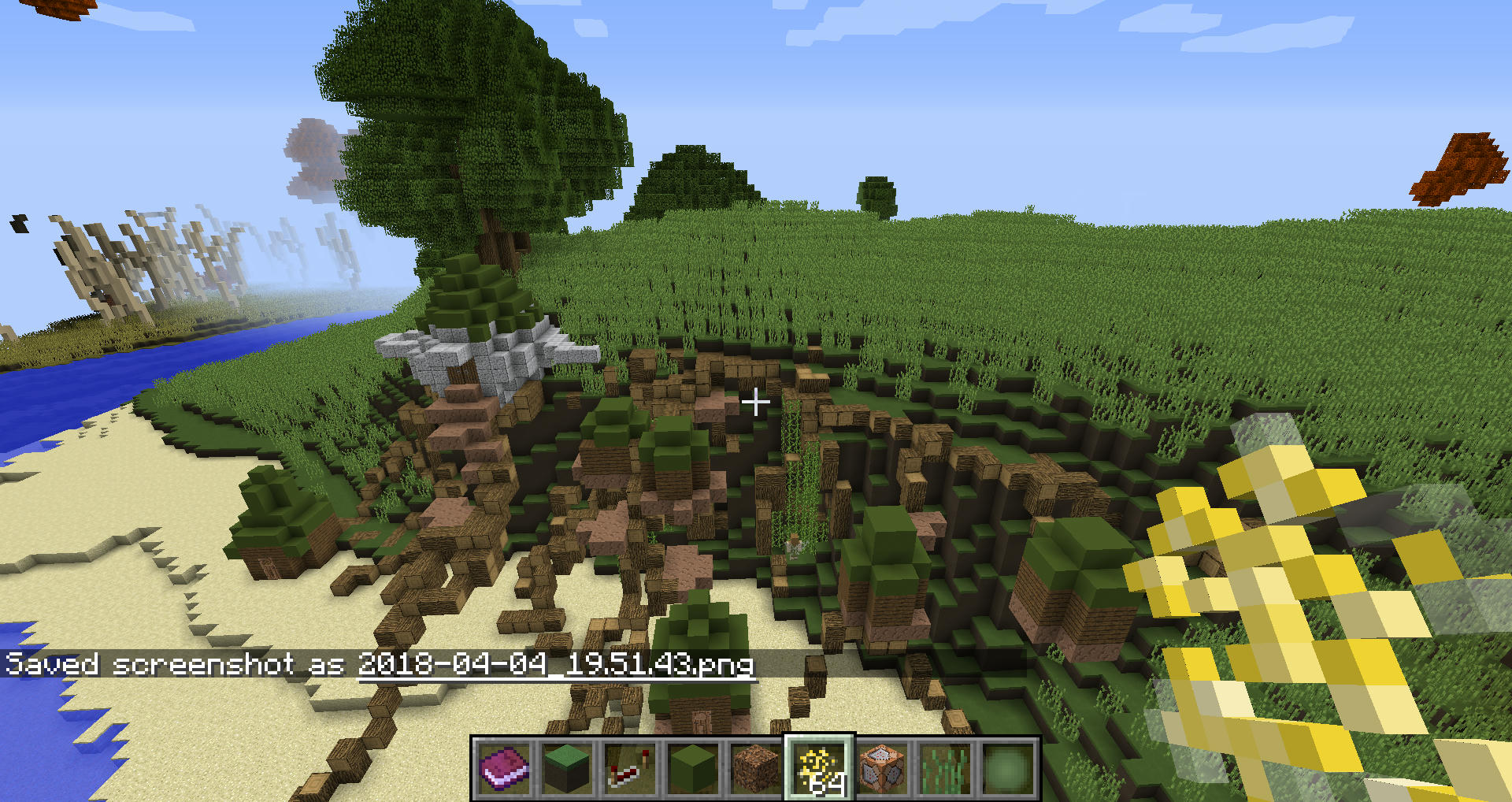 Not a huge difference from afar, but it can be noticeable up close. Maybe I can compromise depending on the area, and add other ground materials (such as pine needles in summer)
Edit: just created a test mix of ground materials (grass block, podzol, and coarse dirt) in the woods in spring. (I also captured one of my pesky mosquitoes in the pic)