nathanisme
Void Walker
Join Date:

9/5/2011

Posts:

1,548

Minecraft:

Nathanisme

Member Details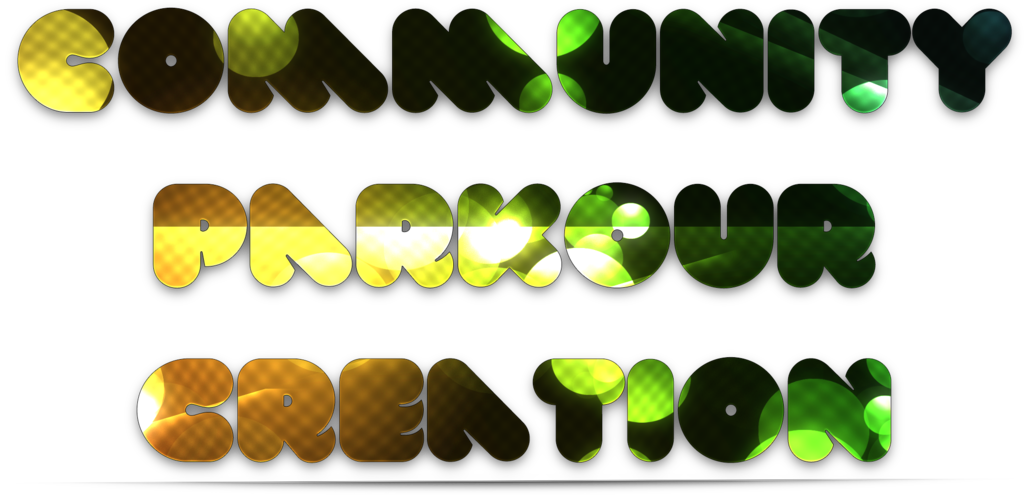 Table of content
.

Hello and welcome to the community creation parkour map!
Since (in my opinion) the Minecraft community is very helpful and creative. I am trying to setup a project where the community builds a parkour/puzzle map together.
How it works:
You can apply to become one of our builders on the map. A builder has the opportunity to create one room of parkour/puzzle madness. The rooms are 16x16 blocks big and can be modified to the builders liking. It's not our our goal to create a tough parkour map where you have to try every jump 10 times before you can finaly move on to the next room.
Our goal is to create 100 unique rooms where every room is original in their own way!
You can use whatever you feel like using! For more information please go down to the "Additional Information" section or try and contact me!
.

.

.
.

- Created the forum thread

(Nathanisme x4, Buddysven x3, MaFraGamingNL x1, DontKillzMe x1, Spiralio x1)

- Created outside terrain decoration
The map will be build on my server. This server is port-forwarded thus no Hamachi needed!
The server IP is communityparkour.servegame.com
Minecraft version 1.8+ is a must, aswell as having a premium Minecraft account.
EVERYONE who helped on this map will be given credit in the post and in the map itself.
You will be white-listed once accepted as builder. you will be de-white-listed when your room is finished.
The time on the map will always be 6000 ticks (midday).
Natural mob spawning is disabled in the world, mobs can only spawn through spawners or eggs (if necessary).
You can modify your room to whatever you like. (blocks can be changed, terrain can be added, etc..). The only thing not change-able is the size of your room.
If you have filled out the application, please comment "I love <your favorite food>" in this thread so we know you've read all of this too!
.

This link will take you to a Google form where you can fill out the application without having to log in or register!
Google forms: You can plan events, make a survey or poll, give students a quiz, or collect other information in an easy, streamlined way with Google Forms. You can create a form from Google Drive or from an existing spreadsheet that can record the responses to your form. Go to docs.google.com/forms.