Manusha
Redstone Miner
Location:

MN, U.S.

Join Date:

4/3/2011

Posts:

532

Minecraft:

Manusha

Member Details
[b]UPDATED: October 5th, 2013[/b]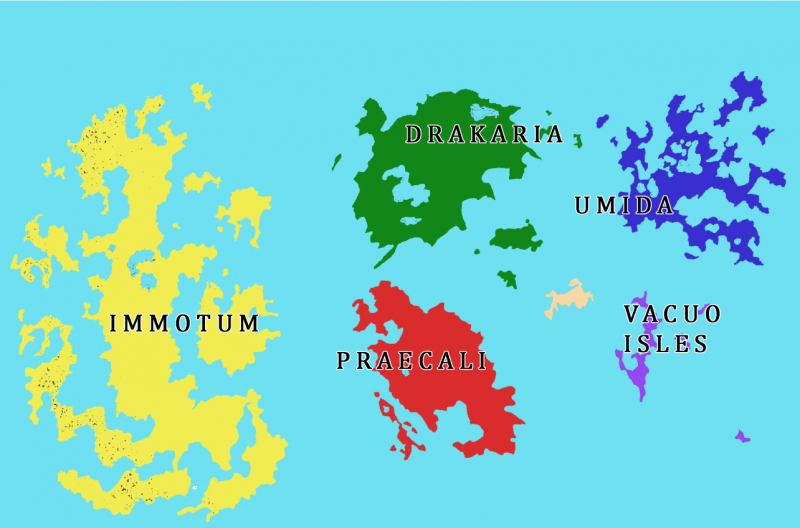 [b]Build Trailers for "Cortellus" City[/b][b] [/b]
[b]
Be sure to check the latest replies to the thread for more formal updates by me! We're adding quite the amount of depth to this universe so we guarantee the most engaging experience possible
[/b]
[b][b]CHECK OUT THE VIDEO BELOW FOR AN IN-DEPTH EXPLANATION OF THE MAP'S LORE[/b][b]OTHERWISE, FEEL FREE TO READ THE FOLLOWING INSTEAD [/b]
A Summary of Key Moments in the World's Lore
[/b]
[b] [/b]
[b]The Kingdom of Zareshra is an earthly world designed by Sidera who resides in the Celestial Clouds.Sidera is a Rukenei, Celestial Beings who are born from within stars. The Rukenei bare high amounts of energy, of which they can manifest in various ways.When Rukenei mate, the male sacrifices himself to create a star which will incubate a new Rukenei.When the star's life ends, a new Rukenei is born.During the star's life, the female Rukenei becomes the guardian of the star system. Rukenei are immortal, but can still physically die.Sidera forms the planet Zareshra in her star system, and creates the land and life in her own image; then gives birth to the four guardians who would be responsible over the different elements of the land.[b]
Elemental Guardians
[/b][b]Terra[/b], responsible for the earth and all that inhabit it.[b]Ignis[/b], responsible for lava and flame[b]Aquan[/b], responsible for the rivers, lakes, and vast oceans[b]Ventus[/b], responsible for the weather[b]
If you're interested in being a builder, please keep reading!
[/b]Once life began to thrive on it's own and Zareshra began to take shape, the four guardians went at war, coined the Elemental War.To put in end to the involvement of the guardians on the Zareshra's evolution, Sidera created four pillars to lock away the guardians. Each guardian's responsibility over the land was now gone, and their purpose was to only be summoned Sidera if the time was right.The two humanoid beings Sidera created in Zareshra are the Humans and the Testifacits.The Humans reside on land as Testifacits in water.Throughout the beginning of life thriving on Zareshra, the Testifacits moved out from the water, occupying land.Since the humans were on land longer, they prove to be more technologically advanced.While Humans are making civilizations, the Testificats are still tribes people.The two main Human civilizations that form prior to the Elemental War are the Drakarians and Praecali, each occupying a large chunk of their respective continents.While Sidera was creating Terra's Pillar in Drakaria, she bumped into a human named Paterious, who was of the Drakarian Civilization, of which she fell in love with after thousands of years of being alone.Sidera ended up birthing a boy named Deum, of which there were complications in the birthing process.Since Sidera was Rukenei, typically a new Rukenei is birthed through male sacrifice.In this instance, Sidera is birthing a hybrid.There are physical complications and Sidera dies.Paterious ends up raising Deum in the Drakarian Capital.Deum is technically demigod, but also has the capacity to get just as powerful as Sidera due to Paterious still being created from her energy, as all life on Zareshra.Deum seeks to join the Drakarian Army, wanting to help improve the training grounds, but his father doesn't let him.Deum accidentally kills his father with a burst of energy while pleading to join the Army.Deum then joins the Drakarian army, and ends up improving their infrastructure by a large margin.Deum eventually discovers The Void, which is uncovered from blasted out bedrock.The energy rising from beneath the bedrock proves to be powerful, and Deum realizes this.Deum uses this energy to help the Drakarian Civilization grow, creating Void Mines and making Drakaria technologically advanced at insane rates.Deum also utilizes the void mines by harnessing energy into his blade, Enaneh.This energy ends up transferring to Deum, making him all the more powerful, but at the same time corrupted.This Void Energy is the opposite of the Star Energy of which they are all created from, making Deum go mad, but at the same time grow in power.The origin of the Void Energy is still of Star Energy, but from a peculiar event.When a star becomes too huge and unstable; it collapses in on itself and creates a Blackhole, known in this universe as a Void Gate.Rather then a new Rukenei being born, instead a Dracoz is, the direct opposite of Rukenei.These Void Gates create a dark energy called Void Energy which takes away Star Energy, and it's products, such as life and light.So Void Energy, instead, is death and darkness.The core of the planet Zareshra is an empty void of darkness, due to a Dracoz named Malum who borrowed into the planet, and lives within the core. Ever since she first created the uniqueness of Zareshra, a Dracoz had already found a home inside The Void.At first, Malum still resides in The Void, and the Drakarians benefit of this void energy.Eventually Deum tells the Emperor that they should expand, which is approved and Deum leads the expansion. This creates a war between the Drakarians and Praecalians, and dozens of tribes being wiped out, specifically in the southern region of Drakaria.Still, the expansion becomes mostly a major success, occupying more than half of the known world to Drakarians, which is still less than a fourth of the actually world, but a feat nonetheless.Eventually the Drakarian people demand Deum to be their new Emperor, and Deum takes this with pleasure, killing the Emperor and taking over.At this point Deum's corruption has inflated rapidly, as well as his energy.He becomes close to the power of Sidera, showing off his ability to fly and manipulate energy to his people, but at the same time making irrational decisions.Soon after becoming Emperor, Deum meets his wife, where they birth what will be the Hero of the Void.It doesn't take long for Malum to emerge from a Drakarian mine, and begin his own planetary take over.Malum leads his own army of dread, creatures of the void that he manifests, to take away the life of Zareshra, infected any life in his way.Deum reaches his maximum power, but as well madness.He takes out more than half his army, destroys the Drakarian Capital, and starts soaring around Drakaria, taking out villages in a single blast.The Drakarian Empire officially collapses; most are infected or dead; the rest flee to Praecali.At this point Deum bumps into Malum, who ends up defeating Deum in a duel.During this fight Malum obtain Enaneh, which Deum doesn't become too happy about.In his ultimate moment of weakness, Deum decides there's nothing left for him on Zareshra, and leaves the planet completely.During his moment of madness, soon after Malum emerged, his wife fled the Drakarian continent, and put their child in a Testifacit village in Vacuo Isles, far away from Malum's invasion.Since she doesn't want the child to have any human influence due to the unfortunate events that occurred, she leaves to Praecali to live without him, having him raised by a certain Testifacit she trusts.When this child would become of age, certain events would take place to hail them as"Hero of the Void."[Stay tuned for actual story explanation of the Hero of the Void events]
Timeline of Key Moments in Zareshra's History
[/b]
[b] [/b]
[b][b]Year -10,000[/b] - Sidera meets her mate.The mate is sacrificed, a new star is born, incubating a new Rukenei.Sidera becomes the star system's guardian.Sidera creates Zareshra, all of it's life, and the guardians[b]Year -43[/b] Sidera decides the guardians are too influential on the land, locks them away.Meets Paterious while creating Terra's pillar.[b]Year -40[/b] - Sidera births Deum, of which she dies from birthing complications.Paterious raises Deum in the Drakarian Capital.[b]Year -21[/b] - Deum accidentally kills Paterious in a fit of anger; joins the Drakarian army.[b]Year -18[/b] - Deum discovers the void, mines are built to harness the energy.Deum begins using the energy to harness into his blade, Enaneh, which starts to make him go mad from void corruption.[b]Year -17[/b] - Deum proposes to expand the empire, which the Emperor approves[b]Year -15[/b] - The Drakarians demand Deum as their Emperor.Deum kills the Emperor, takes over.[b]Year -11[/b] - The Drakarian Empire becomes the biggest force in Zareshra, technologically advancing in extreme growth, they prove to advance in 7 years where Testificits wouldn't take over for 5,000 more.[b]Year -8[/b] - Drakarians successfully take over half of the known world.Unfortunate to them there is still an undiscovered continent with Testificits living throughout, making it about a fourth of Zareshra.[b]Year 0[/b] - Deum and is wife give birth to The Hero of the Void[b]Year 1[/b] - Malum emerges from the Void through an open Drakarian mine in southern Drakaria, Malum begins his own planetary take over.Deum reaches his maximum power, goes mad from void corruption, destroys most his army, the capital, and begins "spreading the empire" on his own, but really just crazily destroying everything.Deum's mother moves to Praecali to escape the wars where she meets Testificts who live in Vacuo, specifically Oakton.She decides to take the HotV to Oakton to keep him isolated from the events happening in Drakaria and Praecali, specifically the spreading of the void.[b]Year 4[/b] - The Drakarians become "extinct," All are infected, dead, or merged with Praecali.[b]Year 18[/b] - "Hero of the Void" events begin.[b]Year 19[/b] - Malum is defeated, the infected are locked into the void which becomes closed off, nearly 5,000 years of peace begin.The Hero of the Void dies from sacrficing himself to save Zareshra.[b]Year 5,000[/b] - "Power of the Void" events take place; the void's opened back up after 5,000 years. Vesanus, a Testificit in Newoak (Previously Oakton), learns to harness the void by examining Drakarian techniques.The infected Drakarians return; identified to Testificits as "Endermen"
Races of Zareshra
[/b]
[b] [/b]
[b]Rukenei - The Rukenei are Celestial Gods, the creators of all planetary life, their original origin still not traced.They are immortal, but are still subjected to physical death.The Rukenei mate similarly to how humanoid life that they create do, as many features are modeled from them.When Rukenei mate, the male must sacrifice himself to birth a new Rukenei.The twist is that with this process, a new star is born.The star's purpose is to incubate the Rukenei, which in turn absorbs into them for energy.When a new star forms, a new Rukenei forms in the center.After the star dies, a new Rukenei is born.During the incubation process,, the female Rukenei become the guardian of the star system.Since they wield such a amounts of energy, Rukenei are capable of manifesting it in all sorts of way, such as creating life similar to themselves, often times in their image completely.The main purpose of Rukenei is essentially to create life and light.It is also known that since Rukenei create life from their own energy, they are capable of engaging in "relationships" with humanoids.Often times this will happen with female Rukenei after losing their mate. A Rukenei's life is lonely, once born they are all alone, and must wander the celestial plane to find a mate.Then after a short while of this happening, the mate must sacrifice himself.This leaves a lot of room for, well, planets extremely influenced by them.After a star is birthed, the female Rukenei typically finds a planet or planets to shape in her own way, and begin the beautiful process of creating life.Dracoz - When a star grows too large it will become unstable and collapse in on itself.When this process occurs, a Blackhole is formed, otherwise known as a Voidgate.A Voidgate creates dark energy, called void energy, which takes away life and light, and instead spreads death and darkness; when the Rukenei create light energy, which does the opposite.Rather than a Rukenei being born from this star, a new type of Celestial God is; the Dracoz.The Dracoz are much like Rukenei, being able to manifest energy in anyway they will, but they use their manifested void energy to take out entire planets, one by one, as they travel between them.Since Dracoz still have emotions as Rukenei, but are instead inherently evil, they seek to watch life suffer slowly, which makes their planetary take overs go fairly slowly. Typically when a new Dracoz is born they will chose to find the nearest planet with signs of life, or at least light energy in the cores of planets, where they will live inside the cores, harvesting the energy inside until the time is right to emerge to the surface.Human - When Sidera created Zareshra, she created life in her own image.The humans were modeled almost completely off Rukenei, their physical forms nearly identical.Humans would occupy the lands of Zareshra, first created in the heart of Drakaria.Throughout the beginning of Zareshra's history, the humans were very primitive, but eventually would grow into civilizations.The two prominent, and only known civilizations by Year -50 are the Drakaria and Praecali.The Drakarians would occupy the heartland of Drakaria, where they would consider themselves an Empire but mostly keep themselves secluded to their lands, occasionally fending off nearby Testificate tribes over certain disputes.Although not necessarily peaceful, the Drakarians originally did not seek war with others, or the occupation of more land.The Praecalians, on the other hand, are very peaceful people who will only go to war if they'd defending themselves from hostile attackers, but they will avoid war at all costs.The Praecalians are so peaceful that they actually let other nearby non-Praecalian humans join, and even non-humans, such as Testificate tribes people. This would be the only civilization where Humans and Testificates co-exit and have the ability to communicate to each other.Testificate - As humans, Testificates were created by Sidera in her image, but physically they did not fully match the Rukenei look.Sidera wanted the Testificates to occupy the oceans. to become the humanoids who live in water, as Humans had land.She thought having the races separate would keep the planet's balance in check. Sidera, however, still gave both races much free will, and the ability to evolve.So, through thousands of years, Testificates very rapidly learned to move out from the water and started to occupy land.Eventually there would be Testificate tribes throughout the entire world, even in places where Humans never stepped foot in.Although, since Testificates did not occupy land for such awhile, they proved to always be farther behind than Humans, being less technologically advanced, and still spread out as hundreds of tribes rather than unified civilizations like the humans.
Key "Hero of the Void" Characters
[/b]
[b] [/b]
[b]Sidera - Sidera is of the Rukenei, the Guardian of Zareshra's star system.Her kin resides within the core of the shining sun of Zareshra.After her mate sacrifices himself, she immediately began with creating Zareshra, it's life, and the four Guardians which watch over the different elements of the lands. Sidera eventually becomes Paterious' wife and births Deum, which ends with up birthing complications, and Sidera dies.Paterious - Living within the Drakarian Capital, Paterious is essentially like any other worker in the city.Although, Paterious did quite enjoy exploration, and would venture far throughout the Drakarian continent.While exploring, Paterious came across Sidera, where they meet and fall in love with each other.Eventually Sidera and Paterious would have Deum, which Sidera would pass away from giving birth.Paterious raises Deum until Deum is a young man; of which Deum accidentally kills Paterious in a fit of anger, wanting to join the Drakarian Army.Deum - Deum is the son of Sidera and Paterious, technically a Demigod.Since Paterious still comes from Sidera's manifested energy; Deum still has the potential to reach the same level of power as Sidera.Deum would grow up in the Drakarian Capital, raised by Paterious, intrigued by the Drakarian Army and their tactics.Eventually he would plead to join, then accidentally kill Paterious while Paterious had denied him.Deum then joins the army, and of course, improves it rapidly.Deum is the discoverer of The Void, of which advances Drakaria rapidly in technology, eventually making Deum Emperor, and leading the expansion of the empire.Deum used a blade called Enaneh which he would harness void energy with, which energy would transfer into Deum, making him all the more powerful, but also, corrupted.Deum met his wife Velsia in the capital, eventually giving birth to a boy/girl (the player). Deum would ultimately become mad, taking out most of his army, and Drakarian Capital, and most of the villages.Malum would then emerge from the void from a Drakarian mine.Deum would meet Malum and engage in a fight, but Malum defeats Deum and keeps his blade.Deum decides he has nothing left on Zareshra and fliess into the Celestial Clouds.Velsia - Velsia is originally the wife of Deum, and the mother of the player.When Velsia's kid was one years old, she knew of Malum's arrival and Deum had started to become insane as ever, so she fled to Praecali, as most surviving Drakarian refugees did.There she would befriend Testificates who had family in Vacuo Isles, specifically Oakton.Velsia was afraid of her kid's influence on the surviving Drakarian humans, and as well the wars, which were close to Praecali than Vacou.She decided she would leave her kid in Oakton with a Testificate village, then return to Praecali to reside there.[b]MORE TO COME, UNDER CONSTRUCTION =)[/b][/b]
[b] [/b][b](For the minority of you who have played my map Power of the Void, this will take place 5,000 years before then. So there is a connection between the two maps!I plan to keep expanding this universe with each map I wish to make!)[b]
Summary of Map Content
[/b][/b]
[b]Overall utilization of the Command Blocks to provide an engaging RPG style experience[/b]
[b]Cinematics[/b]
[b]NPC Dialogue[/b]
[b]Voice Acting[/b]
[b]Custom Shops[/b]
[b]Custom Mobs[/b]
[b]Custom Items[/b]
[b]Custom Music[/b]
[b]Custom Sound Design[/b]
[b]Item Progression (Needing Item X to get to Location Y)[/b]
[b]Five Engaging Dungeons (The four pillars, then the final showdown with Malum)[/b]
[b]Open World Map with a Linear Storyline (Think of a mash up of Skyrim and Zelda)[/b]
[b] [/b]
[b]I own a professional mic and have a professional DAW which I'll be using for music, sound design, and voice overs.We will have a small team of voice actors who will be doing multiple voices (including various accents, without being too racist hopefully =P Since all our voiceactors are American, Midwestern to be specific).We as well will be using certain filters, effects, and various mixing with the DAW to create the right tones when necessary.A small example is we have the ability to do GLaDOS' voice spot on, and fairly easily.Not that it's particularly relevant to this map; it's just an example of what we can do and plan on doing to make this the most engaging experience possible.
[b]Check my bandcamp or soundcloud below to hear some of my mus[/b][b]ic![/b]
Sa-f-r.bandcamp.com
Soundcloud.com/sa-f-r
[/b]
[b] [/b]
[b]The main premise of the map is to be a fairly large open world with a main storyline pushing you through the content, allowing you to explore further.The map will consist of all the four pillars (dungeons), each in their own respective direction on the main map (N, S, E, W), with tons of bonus content mashed in the middle.The beginning of the map starts you out in your hometown (similar to Zelda) where you will slowly progress out to the first pillar, where Terra resides.The final showdown will take place in The End, which in this universe is called The Void.I have created one Minecraft adventure map already (Power of the Void), and although the map as a whole was not a major success, it still did fairly decent (5000+ DLs), and the biggest element that stuck out to people was the story.This surprised me since for that map I did not put a whole lot of effort into the story; yet some people enjoyed it thoroughly.So, with that, I'm putting much more effort into this epic story.A weak point to the last map I have created is my architecture.I seem to just not be able to make the most inspiring builds, and although they're not bad, it's not the type of eye candy people are use to seeing in grand scale epic adventure maps.[b]
How to Apply
[/b]
For builders who wish to help create my upcoming map!
[b]CLICK HERE TO APPLY[/b]
As long as you're a skilled builder (including redstone, etc), no matter what your specialty is, feel free to apply!I'm looking for any skilled builders who think they're up to the task! Interested?Fill out the application below.[/b]
[b] [/b][b][b]Minecraft Name:[/b][b]Date you started playing Minecraft:[/b][b]Contact Info (PM through this site is fine):Building Experience:[/b][b]Why are you interested?:[/b][b]Videos/Pictures of your builds:[/b][b]Anything else you wish to add (Optional):[/b][b]
Builder Benefits
[/b]
Benefits for helping me create my map!
Besides being credited for being a co-creator of the map, I plan on providing a handful of amazing benefits for those who help create my map! Plus, at that point, it will become
our
map!
Become a Co-Creator on the credits
Opportunity to Co-Write/Co-Design
Create a name for a main character
A unique build made by you in the map (Make anything you want practically!)
Your YouTube Channel on my Featured Channels
Ability to constantly provide me feedback on the map's design!
More possible benefits coming soon!