RedstonerCraft
The Meaning of Life, the Universe, and Everything.
Location:

the Islands of Philippines

Join Date:

2/24/2016

Posts:

87

Location:

the Islands of Philippines

Member Details
Minecraft 10 DROPS CHALLENGE
Minecraft 10 Drops Challenge [ Theme : Wool ] by
RedstonerCraft
is licensed under a
Creative Commons Attribution-ShareAlike 4.0 International License
.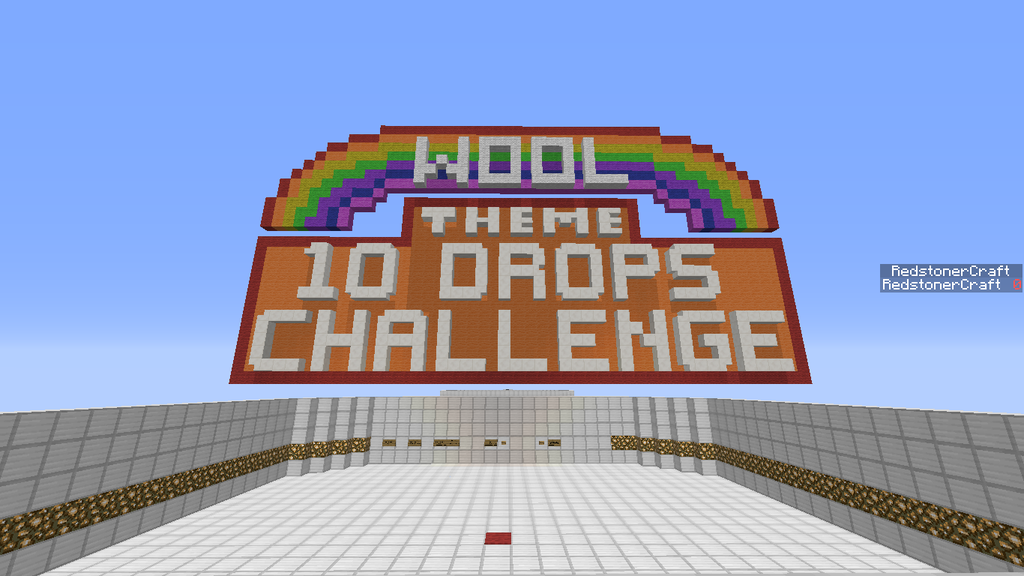 When i release my first Parkour Map i made a mistake that i don't put it on the WIP Section so the YouTuber/Players who played my Map have a pain because that map is have some Issues.
This is my first Dropper Map you need to jump and dodge the obstacles with 10 tries!!! that's the challenge so i can watch a Youtubers playing my map and see if they beat my map challenge as you see this map is themed so there a next Map Coming

I will add YouTubers heads and Channels in my Future Maps !
Credits
Map Creator :RedstonerCraft < Click to Subscribe on my Youtube Channel
Hi, I need your help so i can know what's to improve in my map.
Play Solo or Play with Friends for Multiplayer ( Needed )
record a gameplay and send a link [ video link ] on your video in this thread so i can review it!
provide a social link and minecraft name ( In Game Name ) for heads .
Follow this Format so i can review it clearly!
- Video Link
- Minecraft Name ( In Game Name ) [ anyone in the video includes ]
- Social Links e.g ( Youtube , Facebook )
Credit to you and your friends, heads in HALL OF FAME social links e.g ( Youtube , Facebook )
FIND BUGS?
Please Submit your bug reports here so i will review and fix it!