thedudxo
Gold Miner
Join Date:

12/2/2011

Posts:

356

Minecraft:

thedudxo

Member Details
hello!
So you want your map on Youtube, in a lets play format? keep reading.
First you should check out my channel:
https://www.youtube.com/user/DudV2/featured
, so you are sure that the kind of content I create and the audience it reaches suits what you are looking for.
About me:
I used to do youtube on the thedudxo channel (it's now DudV2) until views began to drop. This drop made no sense, because my subscriber count had only gone up. Let me put this into perspective. when i had around 20 subs, on average i got about 15 or so veiws. that's pretty good right? when i got up to 50 subs, however, they started to drop to 2-5 views. what happened? I ended up quitting entirely. the channel and all it's videos, aside from the very very first ones are still there. (you can find it on the featured channels on the DudV2 channel if you wish. there are some playthroughs on maps there, though they are outdated and the content now will likely be better.) So as you can tell, now I'm starting again and putting
way
more time into it (try for a video a day and more editing)
Now there are some things you should know.
Parkour maps are hard for me to do because of lag. the video will turn out ok, but it is much harder to make jumps with 25-30 FPS. I play with around 100 FPS without recording. This does not necessary mean i won't play your map if it's parkour, however I'm less likely to. Thing like lava and timed jumps are bad. If your map contains parkour thats ok, but if it is too hard then i will skip it so that i can move on. All parkour will be given a fair shot but if it is impossible for me to do due to lag, it will be skipped. Checkpoints are also very important. if your map doesn't contain enough then i will likely fly back to a point i think works as a checkpoint.
Survival maps may or may not be done, depending on the time. for example, if I already have a few survival series going i won't do it. They also have to be original, with some new idea or theme. I wont do anything super hardcore extreme insane style at this time.
Adventure maps need a good storyline that is easy to follow and makes scene. nice builds are good too, but it's not exactly what I'm looking for. Any command block chats/messages are better spaced out so they are easy to read. try reading them out loud slowly, that should be enough time. as with parkour, lag could be an issue with things like battles, though it shouldn't be too much of an issue, as long as you don't spawn an insane amount on me.
Minigames, as with survival need to be origonal. also keep in mind lag.
Maps need to be playable on 1GB ram (dedicated to minecraft) and recording at at-least 15FPS. my PC has a total of 2GB ram. (ikr?)
Application:
Link (info page not download):
Name:
Creators:
Genre:
Description:
Pics:
estimated play time:
why you want me to do a lets play:
why I should do a let's play:
what makes your map different form other maps:
dependencies (resource packs, mods, anything that needs to be downloaded that's not your map):
other info (optional, helps):
good application example:
Quote from
Kaybward
»
Application:
Link :
http://www.minecraftforum.net/forums/mapping-and-modding/maps/2182816-portal-hall-of-science-all-portal-1-in-your-game
Name :
Portal - Hall of Science
Creators :
Kaybward ; LeuNoeleeste ; LinkOsa
Genre :
Puzzle
Description :
If you know the first Portal, developed by Valve, you know our map. You're a test subject in the Aperture Science enrichment Center. You have to survive through 18 test chambers from the original game and 13 additional chambers. Our tests are the future, and the future starts with you.
Pics :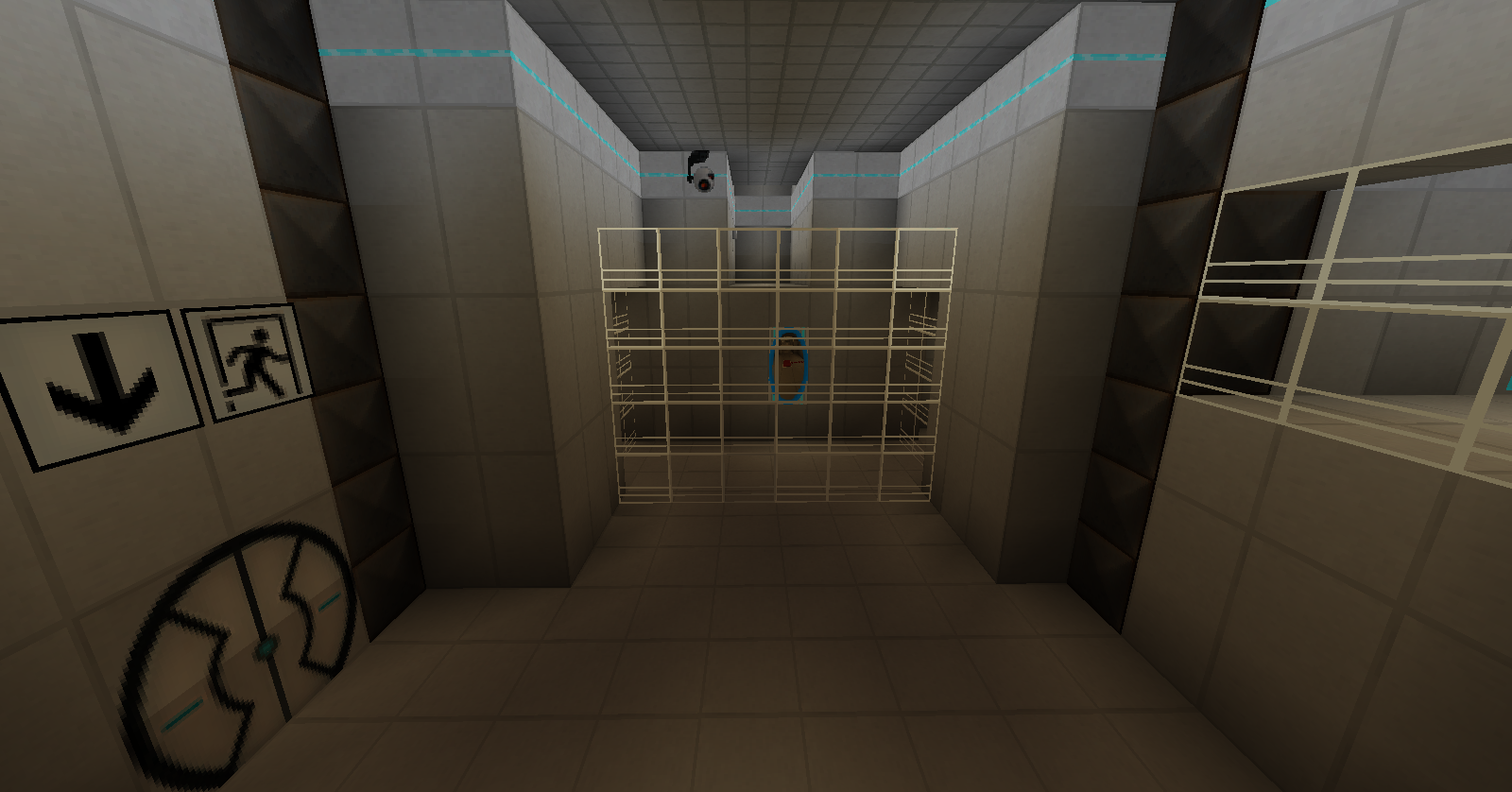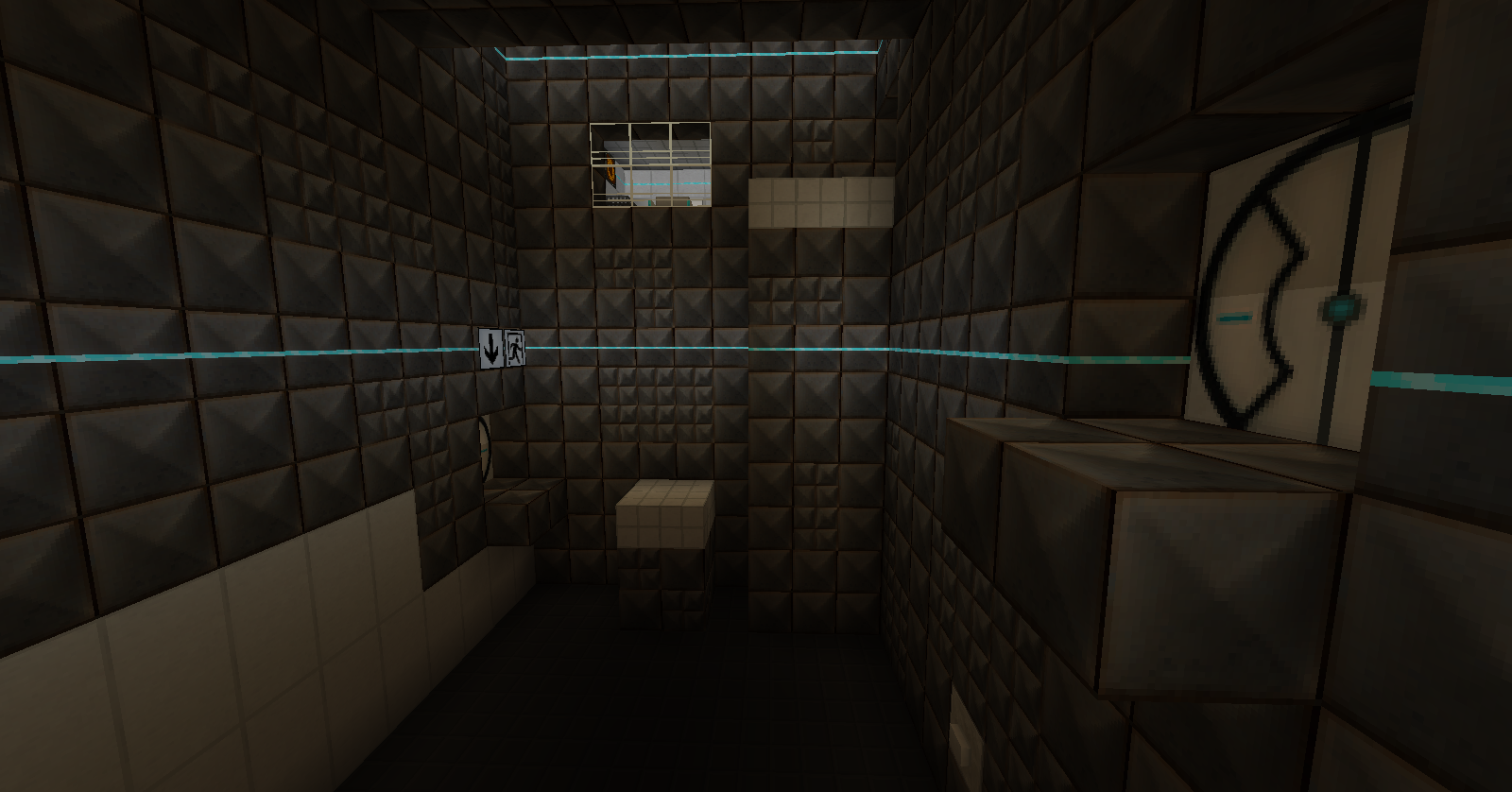 estimated play time :
3 - 4 hours.
why you want me to do a lets play :
I want to see if everything is okay for the players or if I made an error somewhere.
why I should do a let's play :
You'll find an amazing universe, made of Science. If you know Portal, you'll play the biggest Portal map ever, and the most faithful to the basic game. If you don't know Portal, you'll find an awesome place (Or, I hope you will !) and a good introduction at the Portal games !
dependencies (resource packs, mods, anything that needs to be downloaded that's not your map) :
Everything is included in our package.
other info (optional, helps) :
I recommend the automatic Installation. Please read the Installation Guide and follow the graphic settings. Thank you !
bad application example:
[quote]Quote from
Cavies
»
Name: Escape The Desert Temple
Creators: Me
Genre: Escaping
Description: You Stuck In A Desert Temple. Someone put sand near the exit of the temple. You try dig it out but your in a risk of sand fall on you. Now what you do?
Pics: No Picture But Video Is: estimated play time: I Don't Know
why you want me to do a lets play: Because It fun and they a lava parkour and even more.
why I should do a let's play: Because People Like Escape Map
dependencies (resource packs, mods, anything that needs to be downloaded that's not your map) Noathing
other info (optional, helps) Be Sure Not To Cheat
few things i have to say. this was a very rushed application. there are spelling errors everywhere and not much detail. you did not even give me the link! please keep in mind that at this point i have a waiting list and others want their map done. the amount of time you spend on your application reflects on how much you want me to play your map. The whole thing (from what i got of your trailer) seemed to be lava parkour many people, including me dislike this. it is a huge negative for any map with parkour if you use it excessively like that. Your trailer was not very appealing. it showcased lava parkour and a very small amount of your map. nothing new seemed to be introduced. "estimated play time: I Don't Know" this is just lazy. it is a vital piece of information for me that lets me gauge how many episodes will come out of the map. "Be Sure Not To Cheat" i stated on the OP what i would cheat in cases of lag (one cause is lava) that i would skip jumps is required. You seem to have not even read the whole OP or even had a look at what other people have posted. for the reasons stated above, i will not be recording your map. Feel free to fix it up and re apply.
feel free to ask questions.
Maps I'm doing:
Portal - Hall of Science
Waiting list:
Completed maps:
aftermath survival island V2




sectors

Link : broken