warco311
Full Stack
Join Date:

7/22/2015

Posts:

65

Minecraft:

warco311

Member Details
The Twist Labs (Remastered)
for Minecraft 1.16.2
An adventure and puzzle map for two players.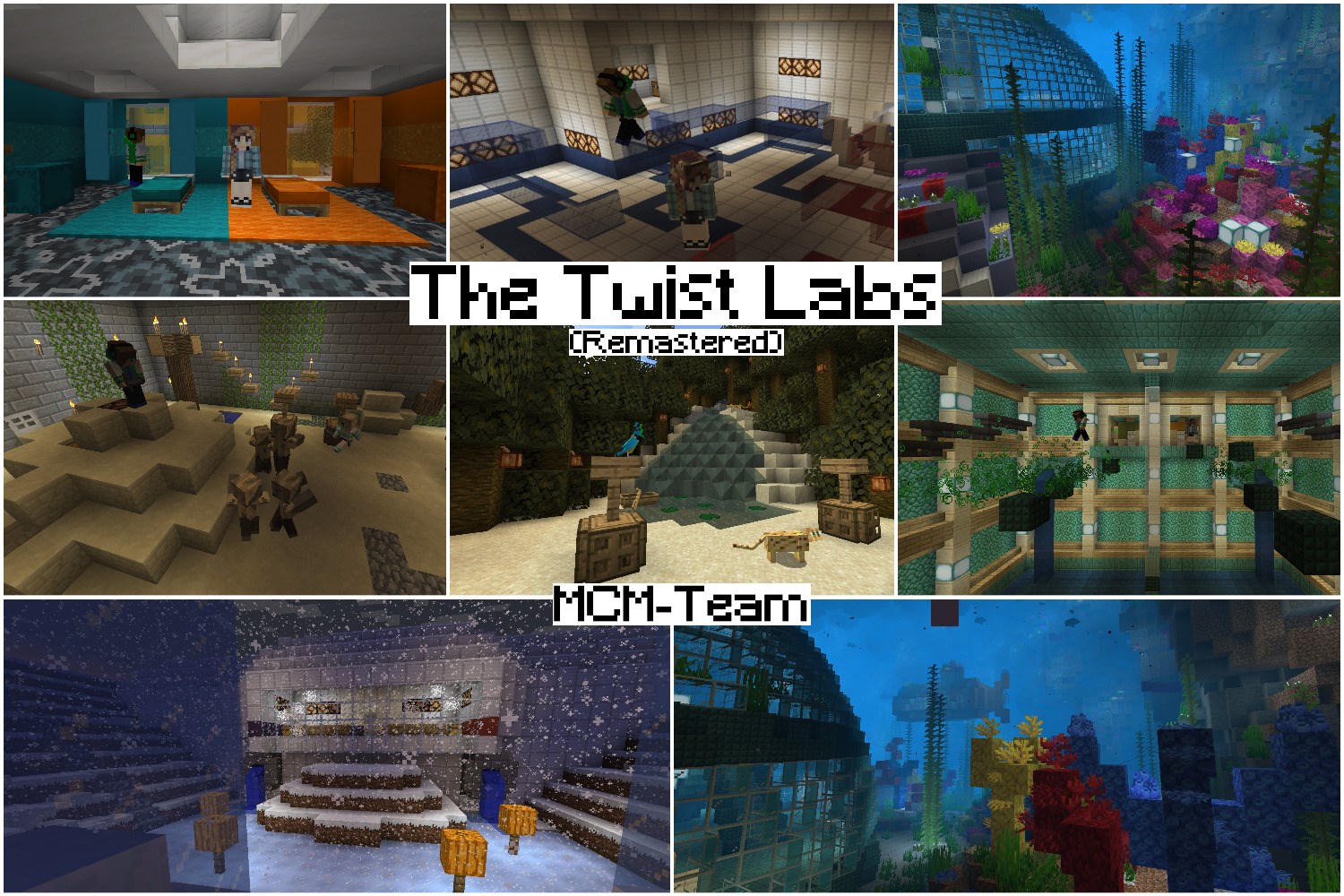 An exciting day of playing many exciting Minecraft adventure maps is
coming to an end and you're going to sleep. But then suddenly everything is different.
Your dream becomes a new adventure, but is this really possible?
Why is so much familiar to you? Will your friendship survive this adventure?
Face the challenge and show what you can do.
A journey through the (map-) experiences of the past.
Trailer
Our YouTube channel: https://www.youtube.com/channel/UCsZMhC9ui5NK3WmH515L2BA
Let's Play (Spoiler!)
Thank you, Ylon & Rosa.
Rules
The game is played in adventure mode, so mining and placing are restricted.
In certain levels, the players will have to split up to go
into separate rooms. If there are two doors with different colors,
only one player will be allowed to go into each door.
Crafting in the inventory is not allowed, do it only on
a crafting table.
There are exactly two players needed. Alone it does not work;
and more players could mess up the command blocks.
If you are ever stuck in a room, please refer to the Walkthrough file.
Alternatively, change into Creative mode to break through the exit
door, then switch back in Adventure mode in the spawn room that
follows it.
Important
For story output, captions, and minor adjustments the attached
resource pack is mandatory for both players.
You can see the status of the resource pack next to the start chest
with a red or green text.
The map needs enable-command-block=true and allow-flight=true
in server.properties when played on a server.
This map is very similar to "The Twist Labs" of 2017, but has been
remastered both technically and in terms of content for the newest
Minecraft version. So you can continue to play this popular map!
Rules of use
You are not allowed to upload the map elsewhere, but you are
welcome to you link the download post if you like it
Also when publishing screenshots or videos please
link to the post for other players to find our map.
The map has cost us a lot of work and time, please respect
this rules.
Previous Maps
Take a look at our three previous maps. It's best you
play these three before this one to have even more fun
and to understand this map completely!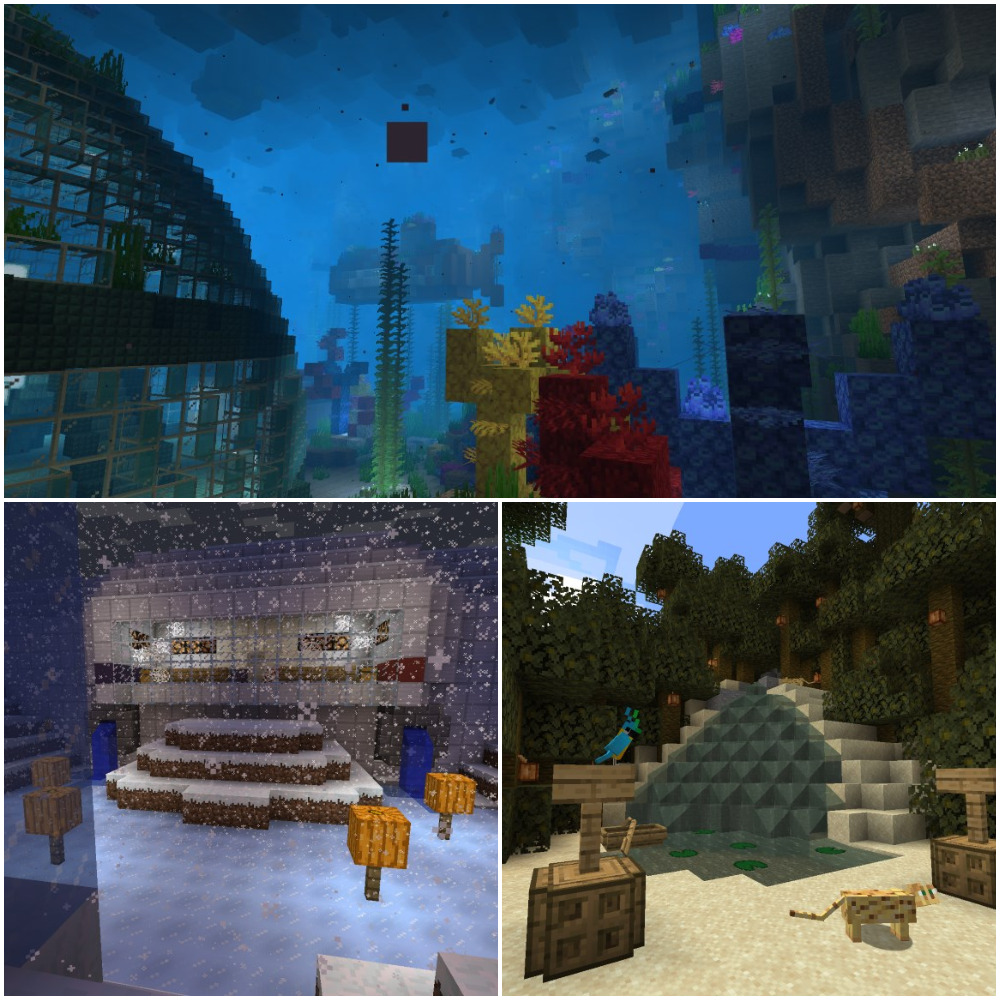 >> Das Labor im Eis (2014) / The Ice Lab (2015)
>> Der Tempel im Dschungel (2015) / The Jungle Temple (2016)
>> Die Forschungsstation unter Wasser (2015) / The Prismarine Lab (2016)
>> The Twist Labs (2017) <- It's the first version of this map
Feedback
We are looking forward to your feedback! How did you like the map?
Please write us on YouTube or in the comments of the download post.
Have fun and thank you for playing

warco311, christina_12 and MaxLoewe
Download (for Minecraft 1.16.2)
The Twist Labs (Remastered) - Version 2.12
The Twist Labs (Remastered) - Version 2.12 - Resourcepack
You can find archived files here: https://minecraft.curseforge.com/projects/the-twist-labs-remastered
You will also find the Map on Minecraft Realms:
https://www.minecraft.net/de-de/article/new-realms--totally-twisted
"The Twist Labs (Remastered)" is also translated in german (inside resourcepack). Please switch the ingame language.
Visit our page mcm-team.de to see all our Minecraft Maps!