TheNotoriousPIG
Tree Puncher
Join Date:

7/23/2015

Posts:

100

Member Details
Welcome to the CTM Community 1st Annual Advent Map Project!
(Banner above made by the lovely Teewie!:3)
The Concept:
25 areas brought to you by amazing mappers in the community, 1 per day. I'll update the thread each day with a new map to play, so you can have constant enjoyment.
Stay tuned for day 25... You never know what's hiding behind those little doors!
THE MAPS (WILL BE UPDATED DAILY)(NOW DECEMBER!):
DEC. 1
December 1st:
Silent Night, By Chipmunk46
"Why not kick of the holidays with a bit of a challenge? Silent Night will give you just that. Set into hard mode, this map is set on a giant Christmas themed bridge, packed with difficult challenges for you to conquer. Will you survive? Or will you just fade into the Silent Night?"

DOWNLOAD:
DEC. 2
December 2nd:

Frost Fort, By Krose

"Deep within the frosted caverns is a fort lost from memory. Few have ventured there and far fewer have returned to tell their tale. Through years of research, reading a snippet here and hearing a whisper there, you have pieced together the fort's likely location. Everything is in place, all preparations are made, but are you truly ready for... the frosted fort?"
DEC. 3
December 3rd:

Frosted Nightmare, by the14er

"Just a normal day, until you get trapped in an underground cavern! Fight your way deep into the cave, and then get transported to another world as you make your escape, wool in hand. A rather challenging map for your third day, but enjoyable all the same."

DOWNLOAD:
DEC. 4
December 4th:

Lost Village, by Zunar

"Lost Village: a small town nestled in a snowy valley."

DOWNLOAD:
DEC. 5
December 5th:

Trust Fall, by Ty_Plays_Games

"This is a challenging map that throws you into a seemingly never-ending nightmare. There are three chaotic, challenging areas that are guaranteed to kill you!"

DOWNLOAD:

DOWNLOAD (HARDCORE VERSION):
DEC. 6
December 6th:

Attack on the Hiems Complex, by Ze

"A map where you play as a legionare of the nether army to conquer the objective hidden somewhere in the Hiems complex."

DOWNLOAD:

DEC. 7
December 7th:


Where Elements Collide, by WittyWhiscash
(NOTE: THIS MAP WILL BE UPDATED FOR MORE POLISH LATER ON IN THE MONTH, THE AUTHOR WAS ON A SEVERE TIME CONSTRAINT AND THEREFORE HAD TO GET THE MAP DONE ON A CRUNCH. THIS DOES NOT MEAN THE MAP IS UNFINISHED, HOWEVER. IT IS COMPLETE-ABLE AND PERFECTLY FINE.)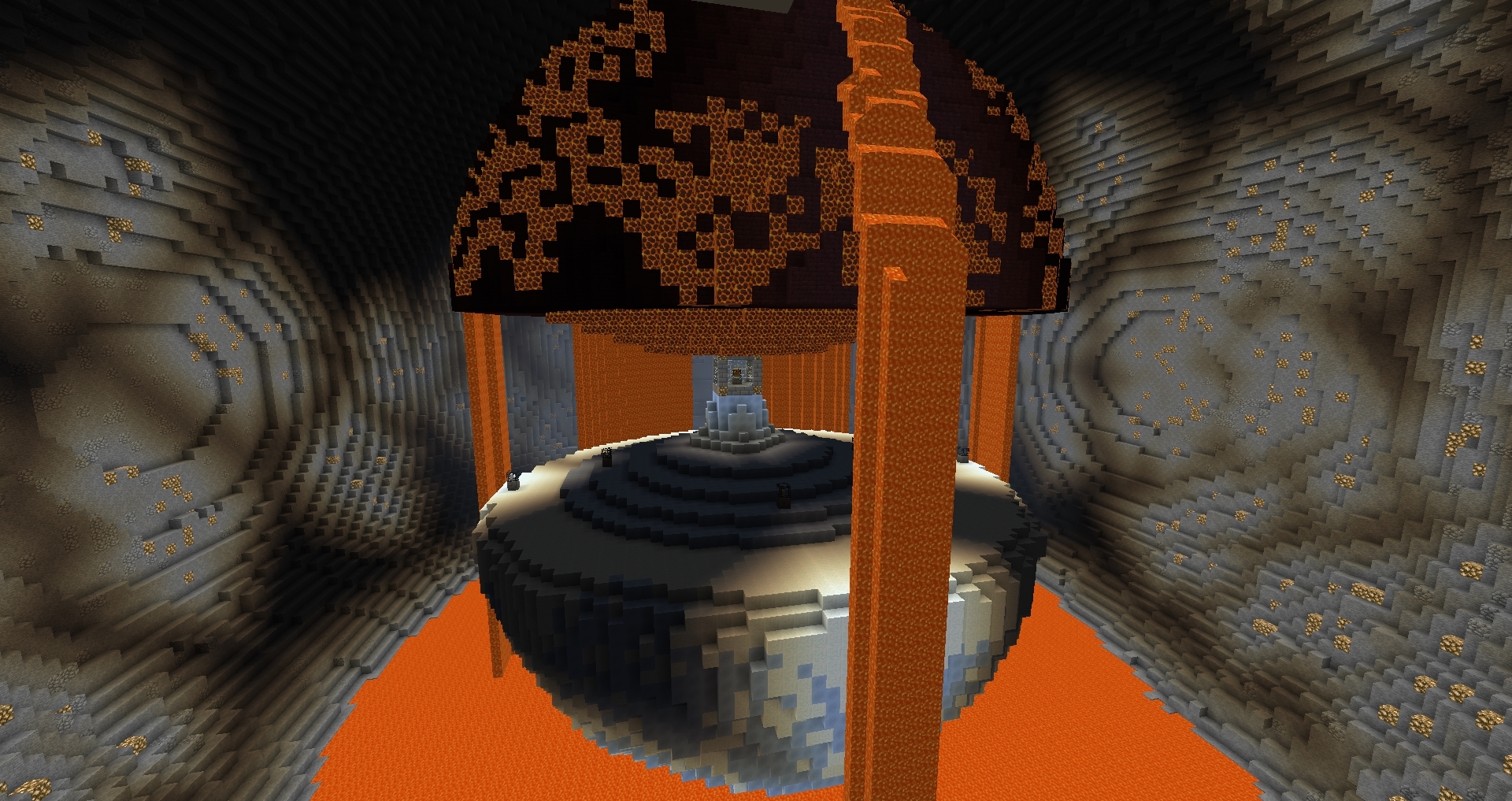 "You find yourself in a battle of the elements. Will you freeze up under the pressure, or will you shine bright as a flame?"

DOWNLOAD(WILL BE UPDATED):
DEC. 8
December 8th:

Elven Remnants, by Coolfool88

"Explore the remnants of the Elven race as you attempt to retrieve the Christmas Spirit from the inner sanctum of their abandoned factory. [NOTE: It is recommended that you take your time rather than rush through the spawners!]"


DOWNLOAD:
DEC 9.
December 9th:

NO MAP FOR TODAY- NO MAPPER WAS ASSIGNED. PLEASE WAIT FOR A FUTURE RELEASE LATER IN THE MONTH.
10-25

December 16th:
The Deep Dark Cave, by 14er

"Walk through the deep dark cave; as you descend to the bottom. There, find the wool and ascend back to the surface. While set into hardcore mode, it shouldn't be too hard to walk through the map."
DOWNLOAD:
December 17th:
December 18th:
December 19th:
December 20th:
December 21st:
December 22nd:
December 23rd:
December 24th:
December 25th! Happy Holidays to all! :):
Mapper Credits:
-Ty_Plays_Games
-Krose
-moldybread01
-Ze
-WittyWhiscash
-coolfool88
-Kaiser_2
-Mehaz
-Browneye414
-orioncoko
-Chipmunk46
-dreamandwonder
-evilrinto
-14er
-thebmajor
-Fangride
-bioshockfan90 and co.
-blade933
-Rockenroll4life
-Teewie
-Zunar
-And the rest of the CTM community for helping me organize this project and flesh it out along the way
.