fabiracer12
Coal Miner
Join Date:

8/12/2014

Posts:

138

Location:

Lake Constance <3

Minecraft:

F4bian_

Member Details
Hello Minecraft-Community,
2 years ago I started my first big project "Roads in Minecraft". I tried to build the biggest and most realistic road system in Minecraft, which I think I actually did. To manage this I used the awesome mod RoadWorks by Thieves. I wasn't able to finish the road sytem completely until today. Reasons were on the one hand the natural generation of Minecraft that placed ocean biomes all over the map, on the other hand everything I did was a bit unstructured. But the main reason to start something completely new was the criticsm of the community that there are cities and other buildings missing on the map.
With "Roads in Minecraft 2.0" I try to do everything better. Before I tell you more details about the project, here a short teaser:
Teaser
Pictures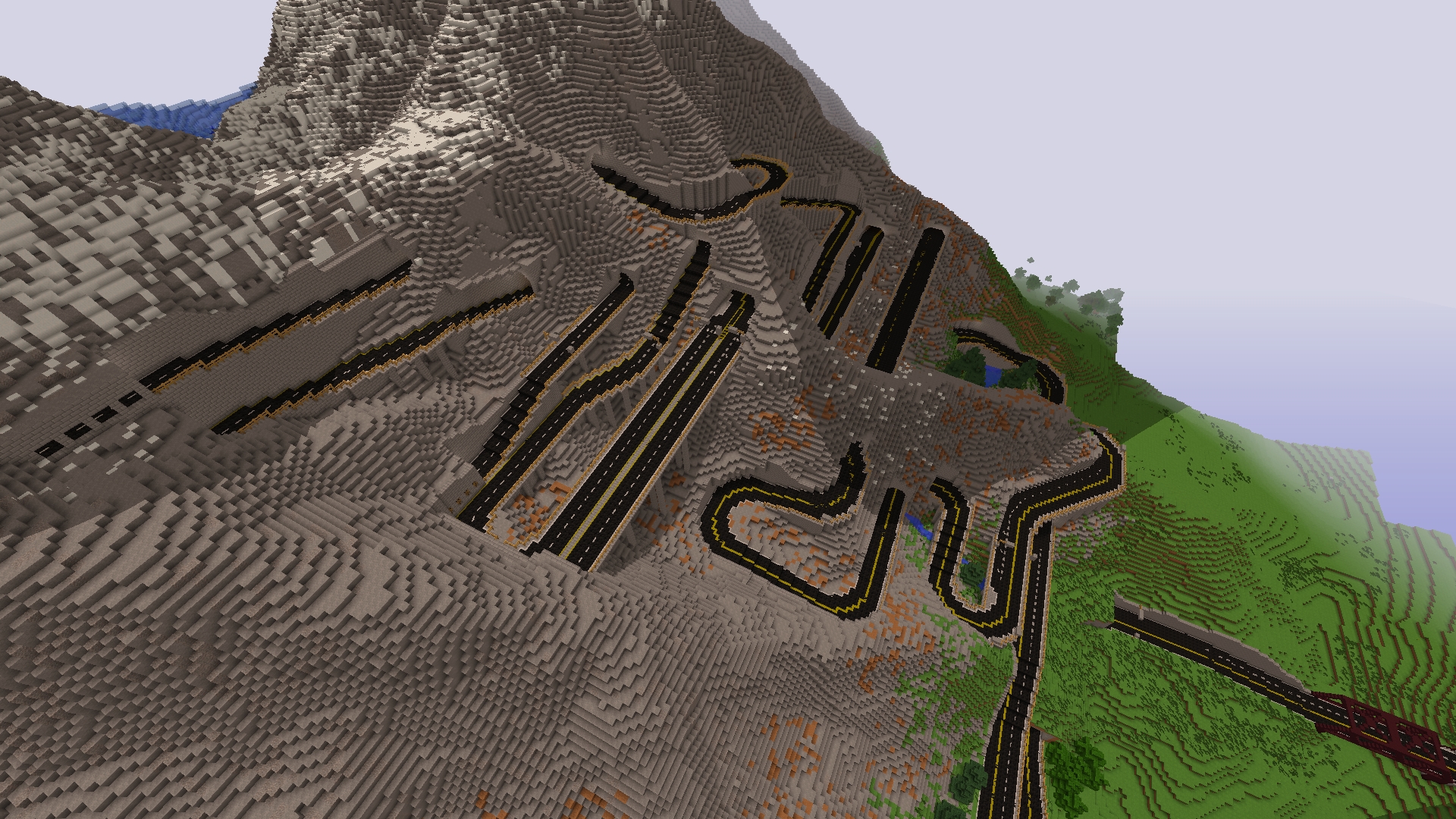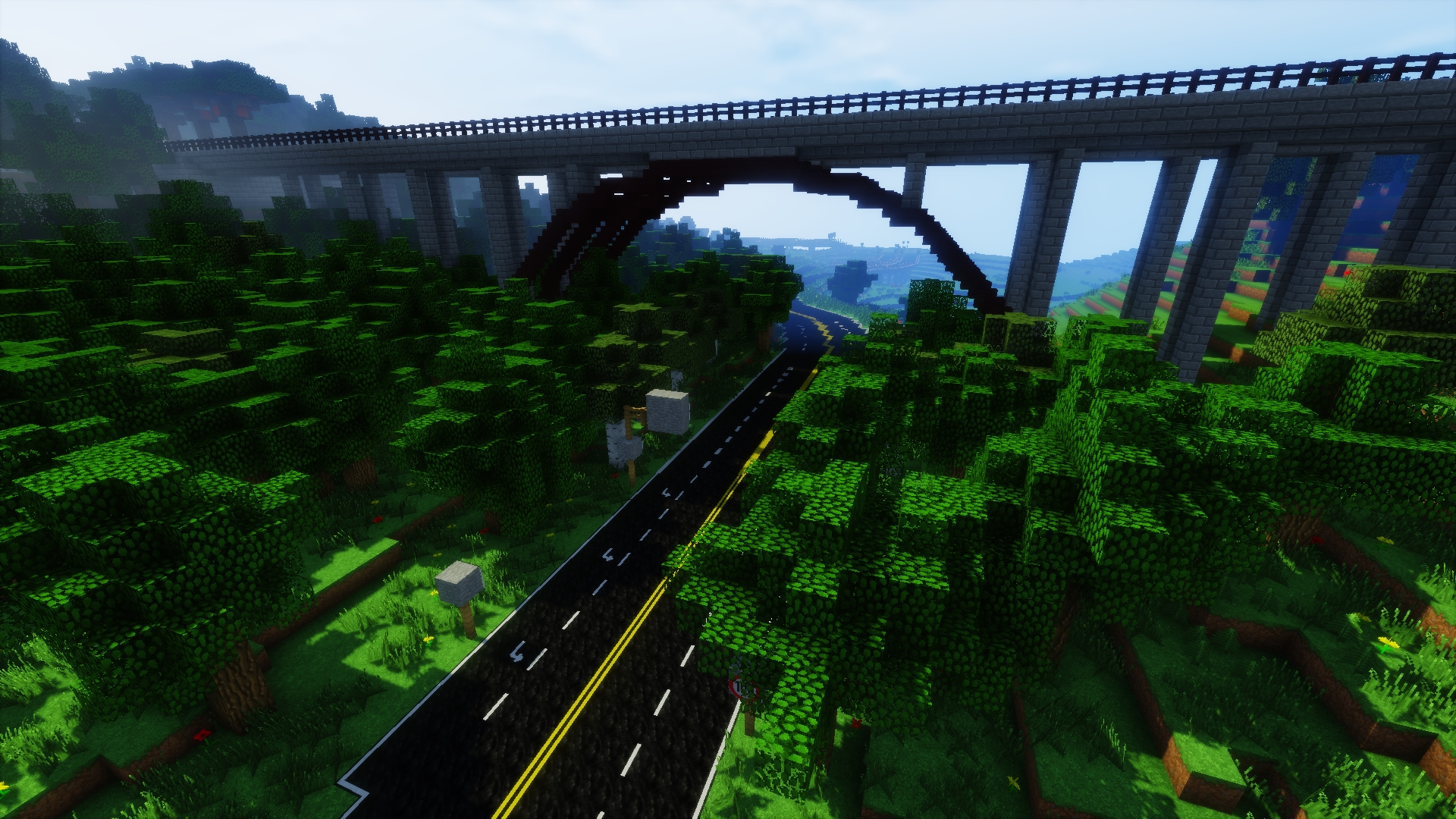 more Pictures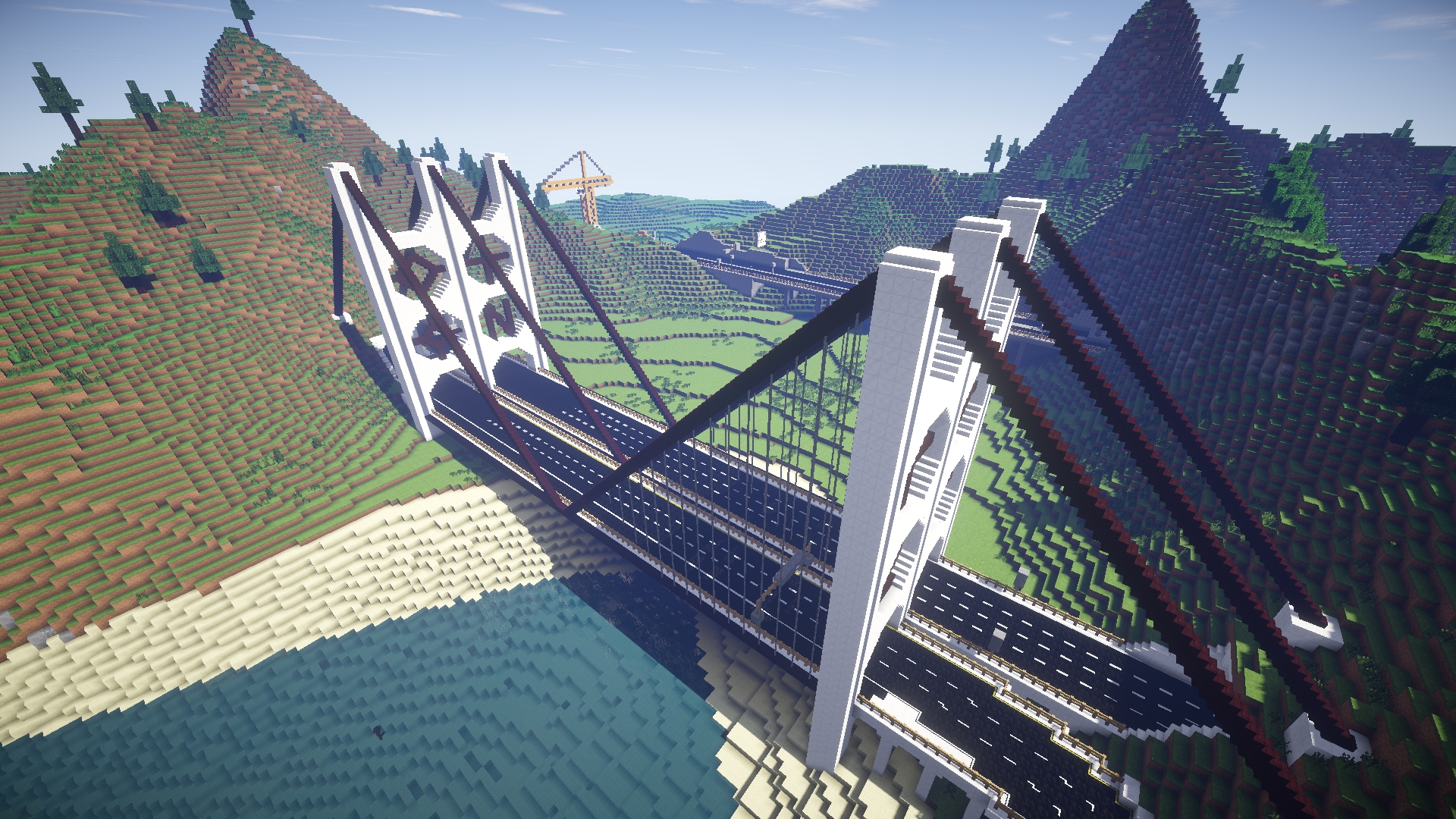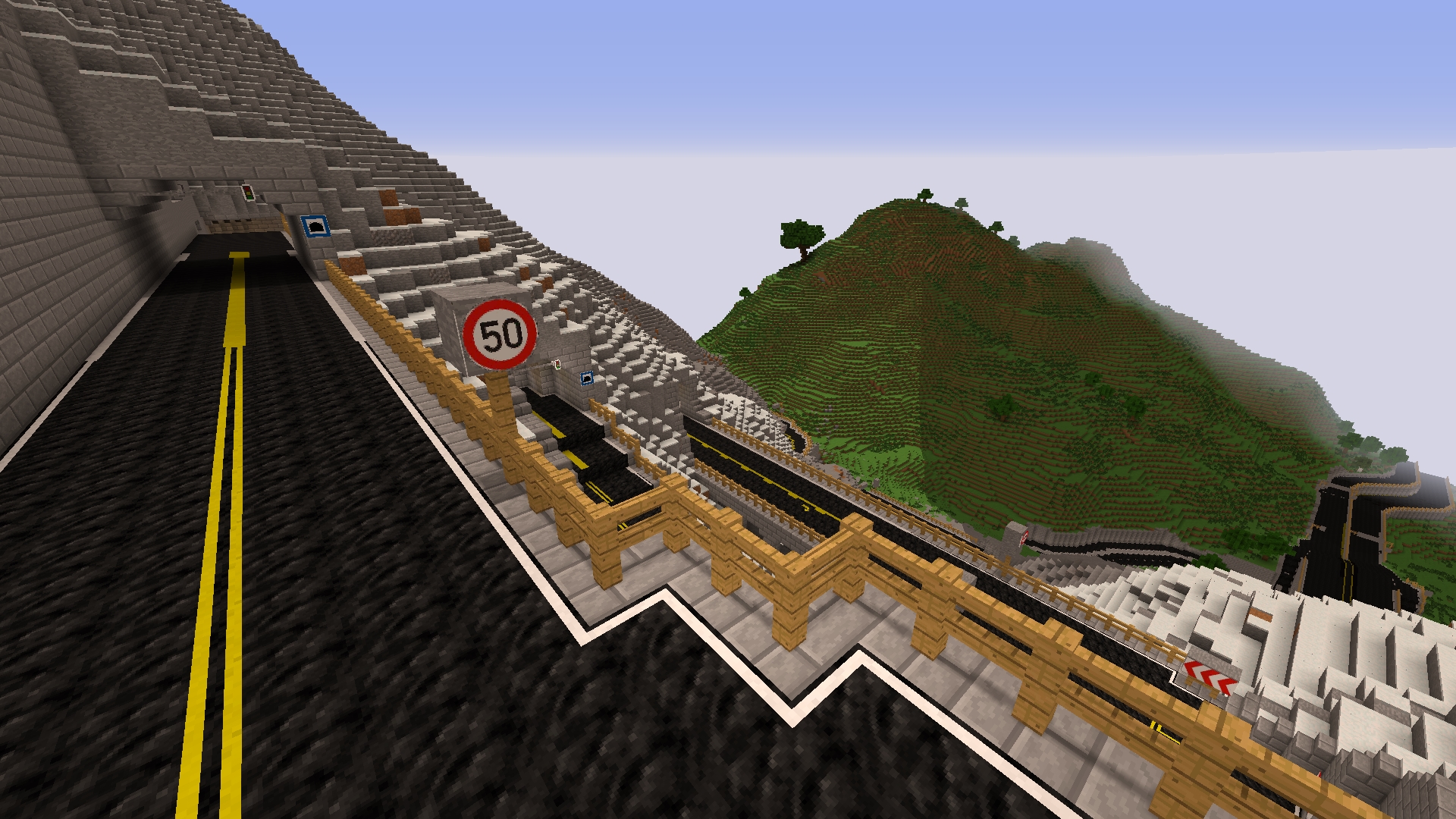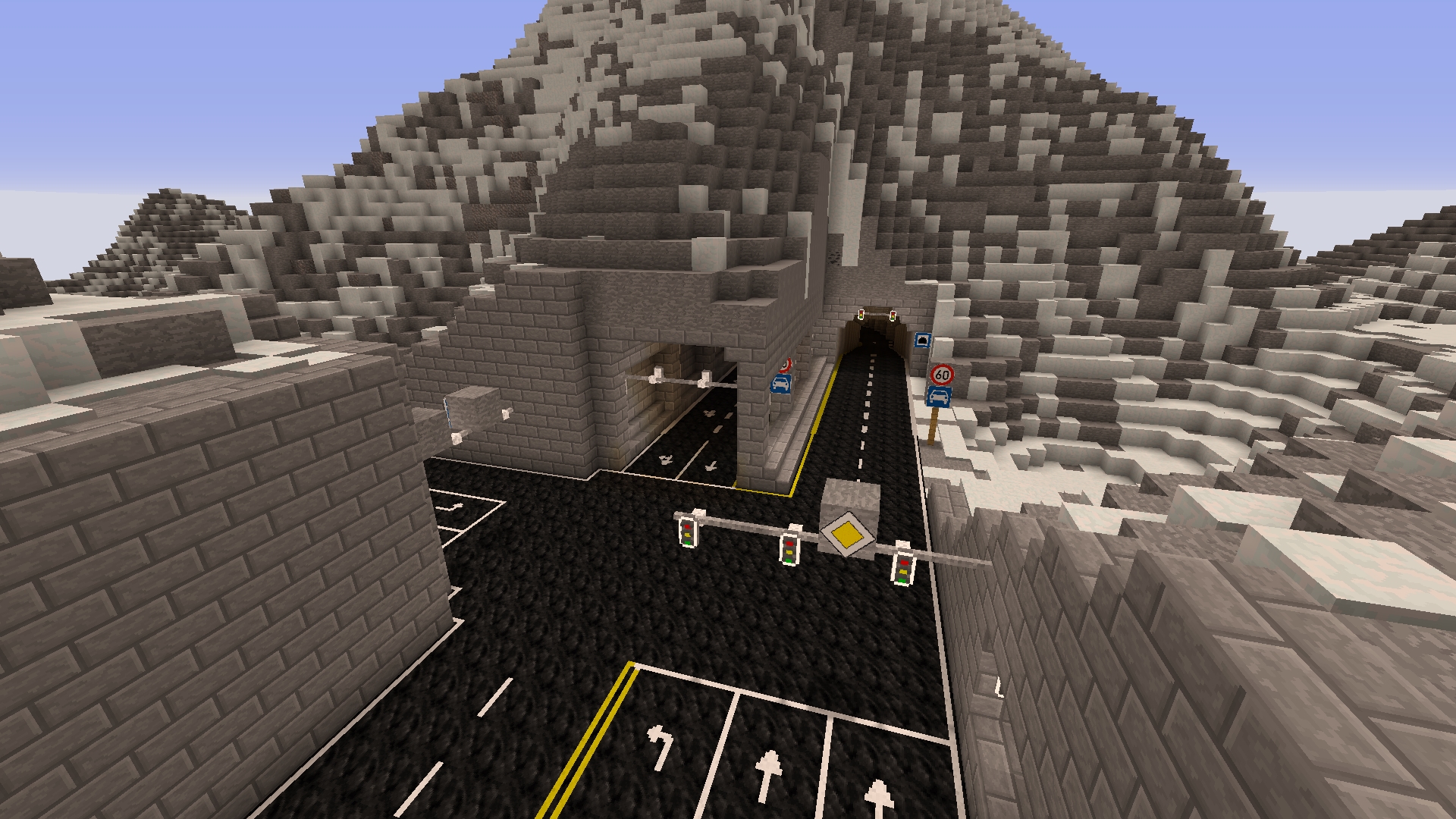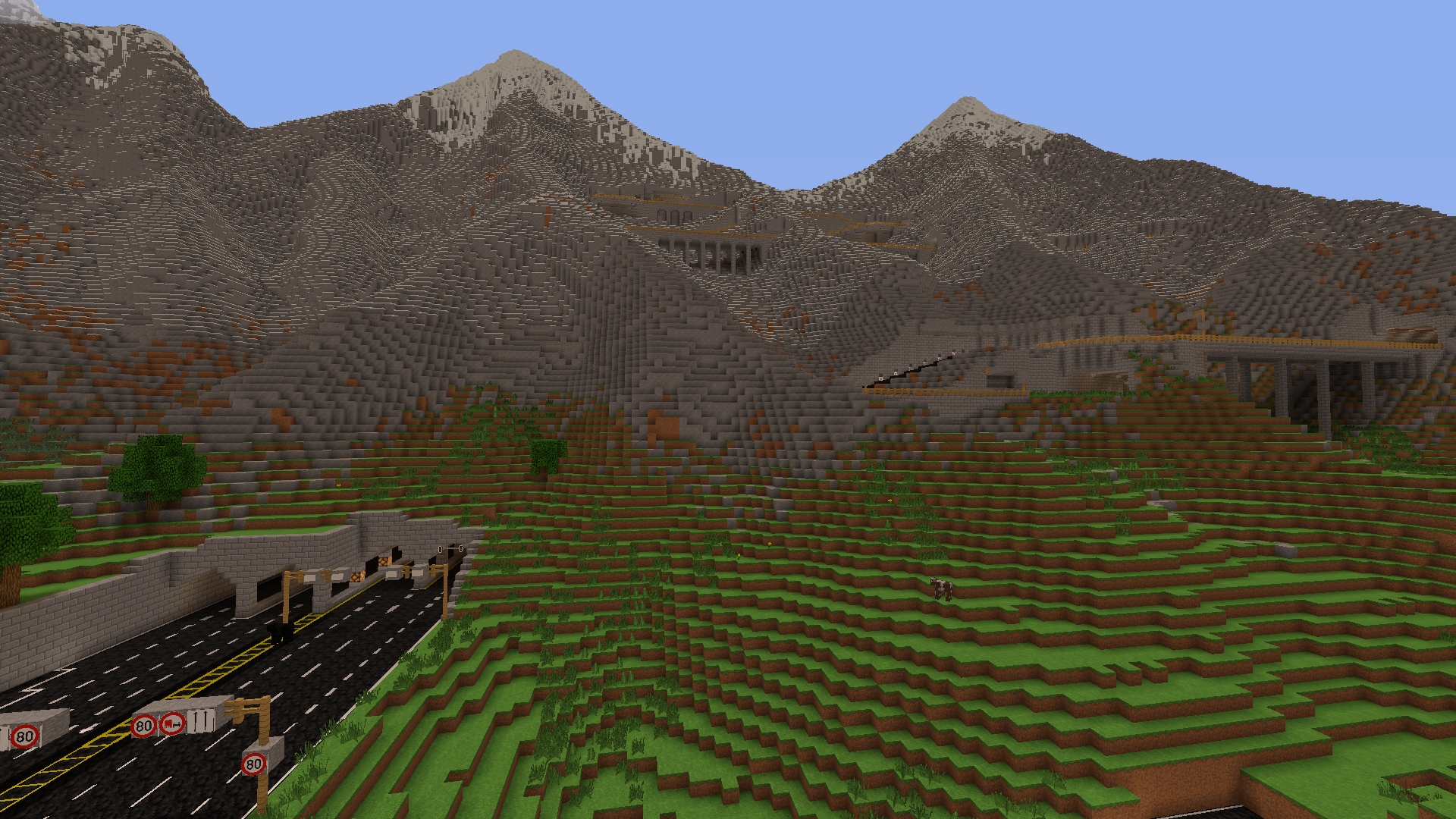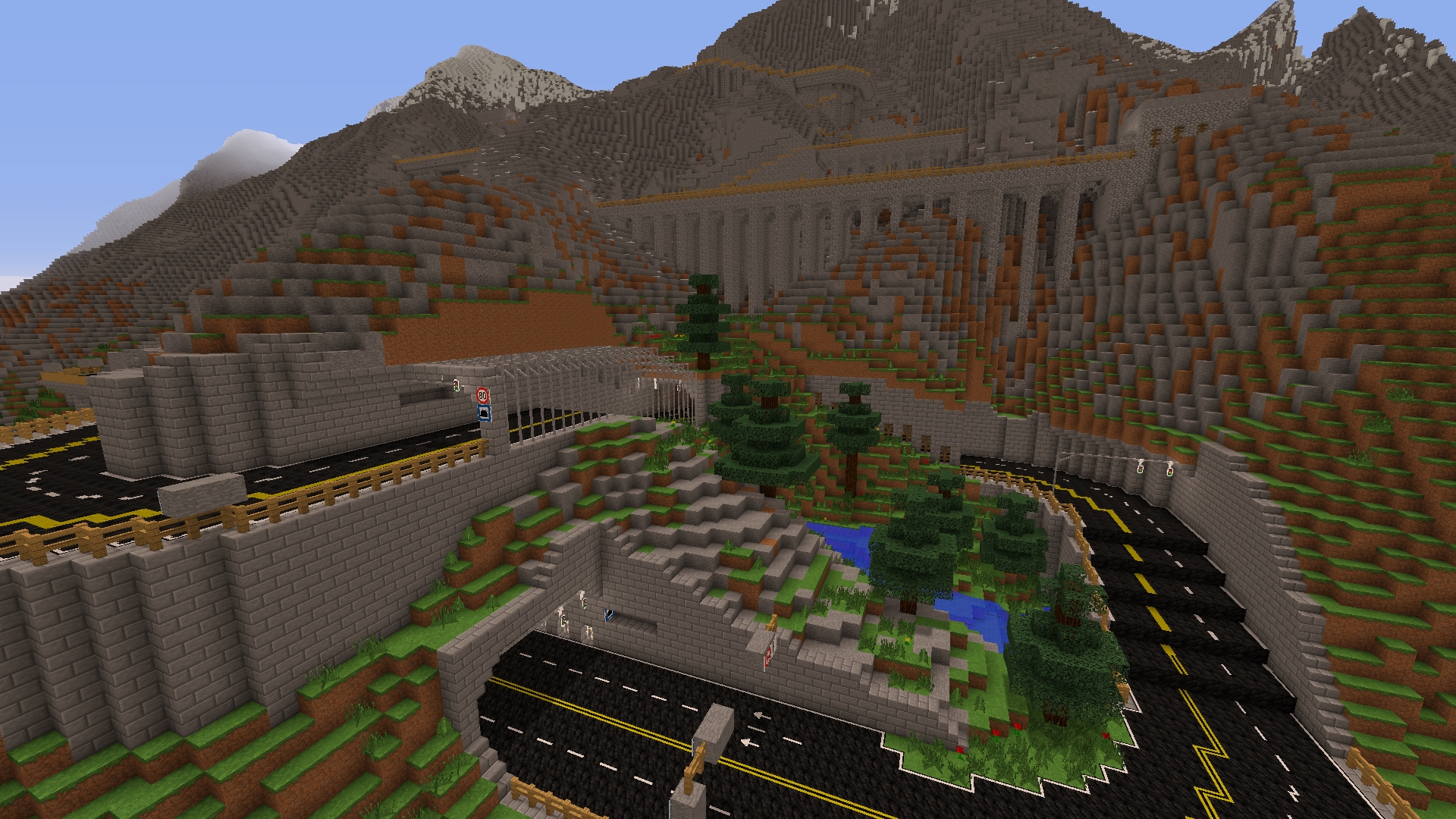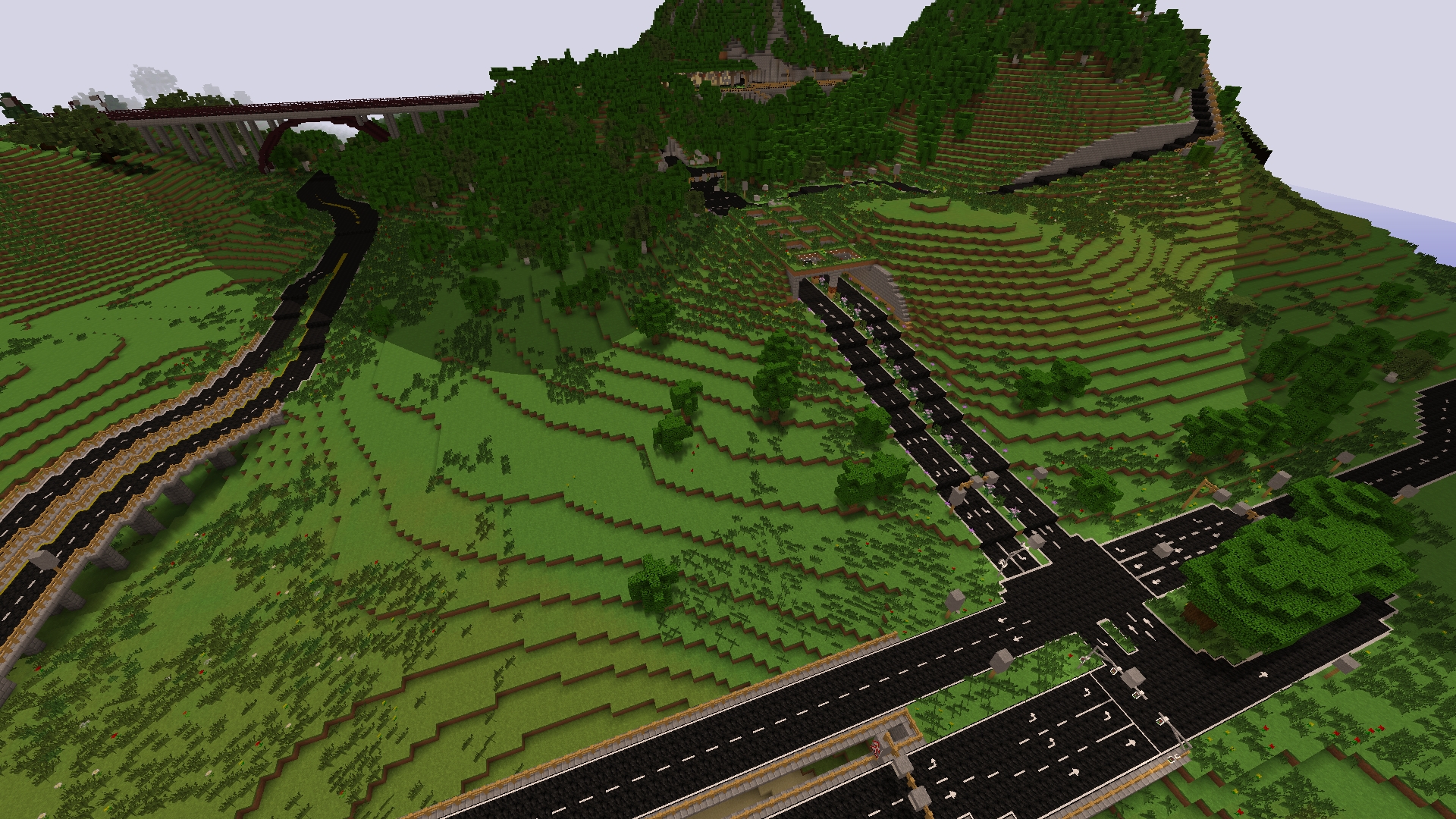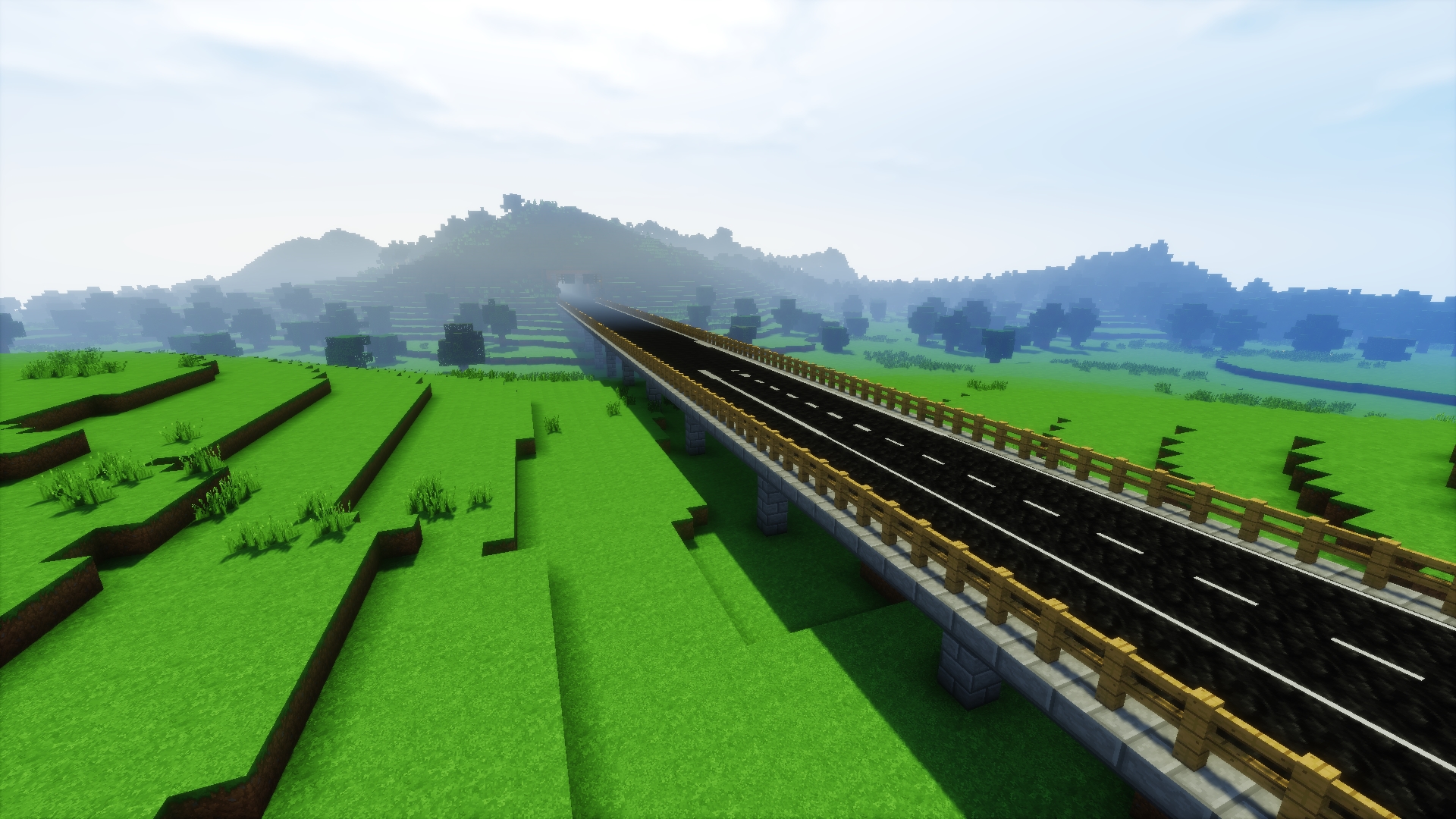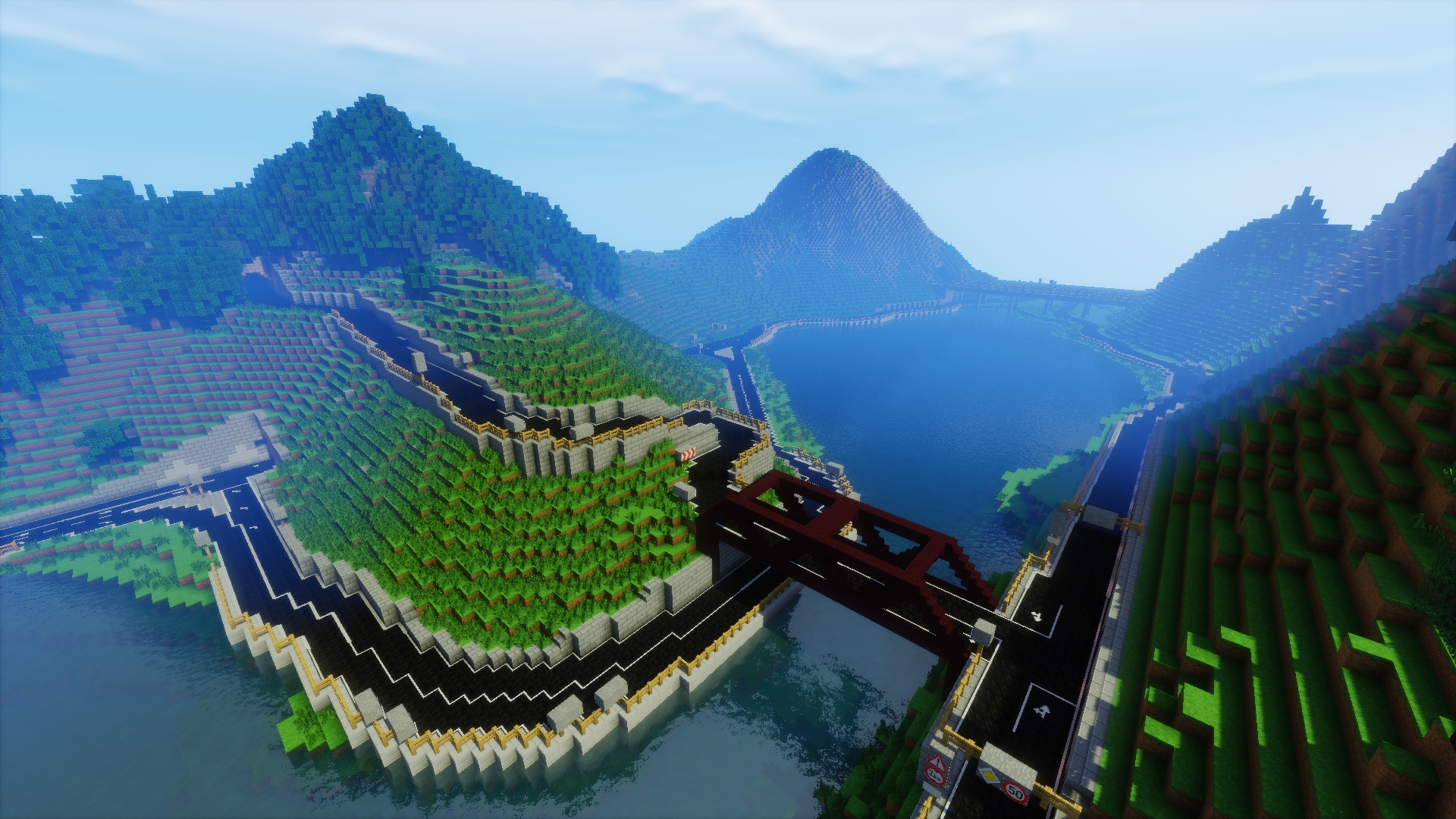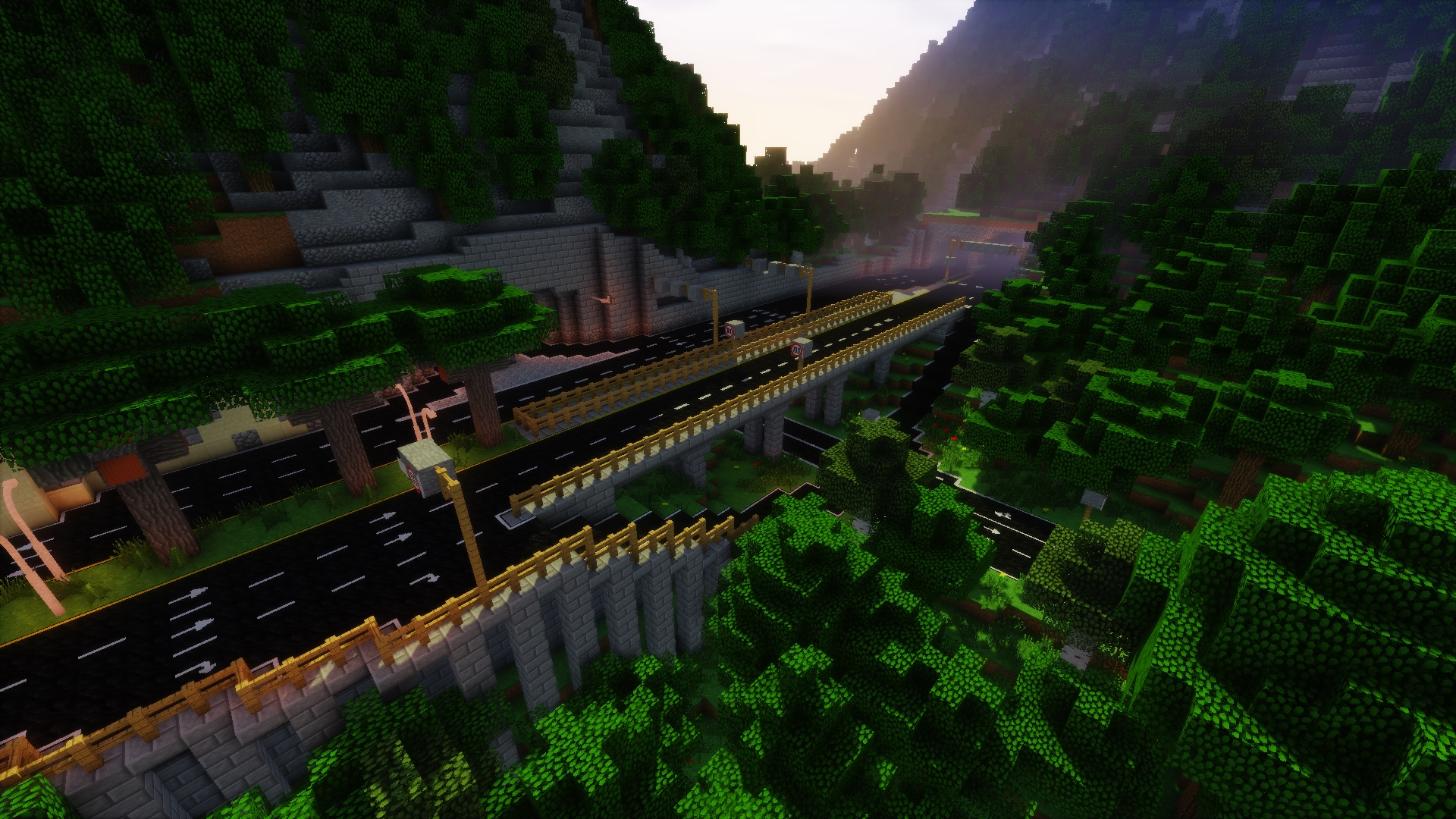 Details
-> The whole road system takes place on a gigantic island. That means I'll be able to finish the project in the far future.
-> The island is a custom map (link), which I personally edited very much with WorldPainter.
-> I plan to add free spaces in the map and create ground plans for cities. The community (yes, you too) will get the opportunity to create external buildings such as houses and I will add them with McEdit to the map.
-> All roads are as realistic as possible. Country roads and (I dunno if something like that exists in the U.S., I'm German
) Kreisstraßen will get as less tunnels as possible
-> I set myself specifications such as the road profile, curve radii, maximum speeds etc. (like in the real planning process)
-> All road signs (which are German ones) are created by myself and can be downloaded here.
Be a part of Community-City
The time has come, YOU can be a part of this project. I urgently need buildings for the Community-City. It doesn't matter how experienced you are, I look at every building.
How do you participate? Just follow the recommendations below:
--> Create your building on one of many layout-flatmaps (downloads coming soon, currently just selected ground plans) or create your building on your own flatmap with fitting dimensions.
--> I need Skyscrapers, apartment buildings, family houses, parks and public buildings, such as restaurants, hospitals etc.
--> Create your building maximum 1 block in the ground and maximum ~100 blocks tall (as we don't want to exaggerate)
--> Don't go above the dimensions, build rather too small and fill the rest or let me do it. Skyscrapers should be directly at the borders.
--> Build with Minecraft version 1.7.10 or older
--> Send me your flatgrass map as pn or better: Create a Minecraft schematic for MCEdit.
I currently need buildings on these ground plans:
30x30 --> Skyscraper
27x30 --> Skyscraper
21x30 (with edge) --> Skyscraper
22x34 (edges) --> Skyscraper (maybe with park)
Please use this thread to post your opinions and to follow my process. I will unregularly post updates. There will be no more a map download during the building process.
Thank you for your interest