renkha
Curse Premium
The Meaning of Life, the Universe, and Everything.
Join Date:

1/9/2016

Posts:

157

Minecraft:

renkha

Member Details
The map is to be played on 1.10. It is not compatible with 1.11 or higher.
Trailer:
Screenshots: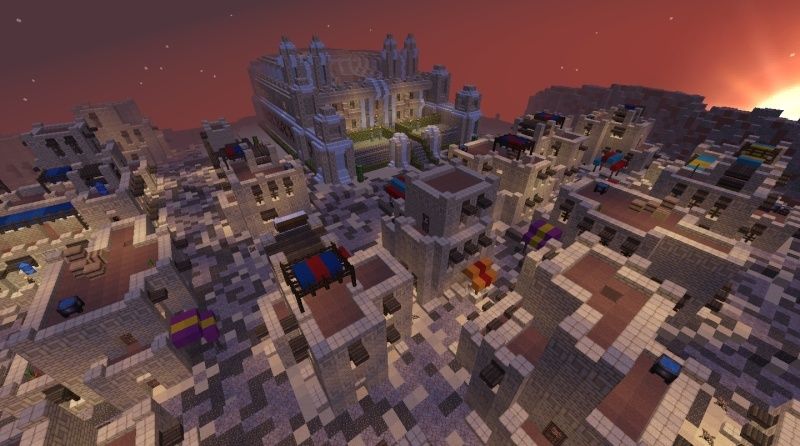 World Map - Kingdom of Misthalin
World Map - Kharidian Desert
World Map - Kingdom of Asgarnia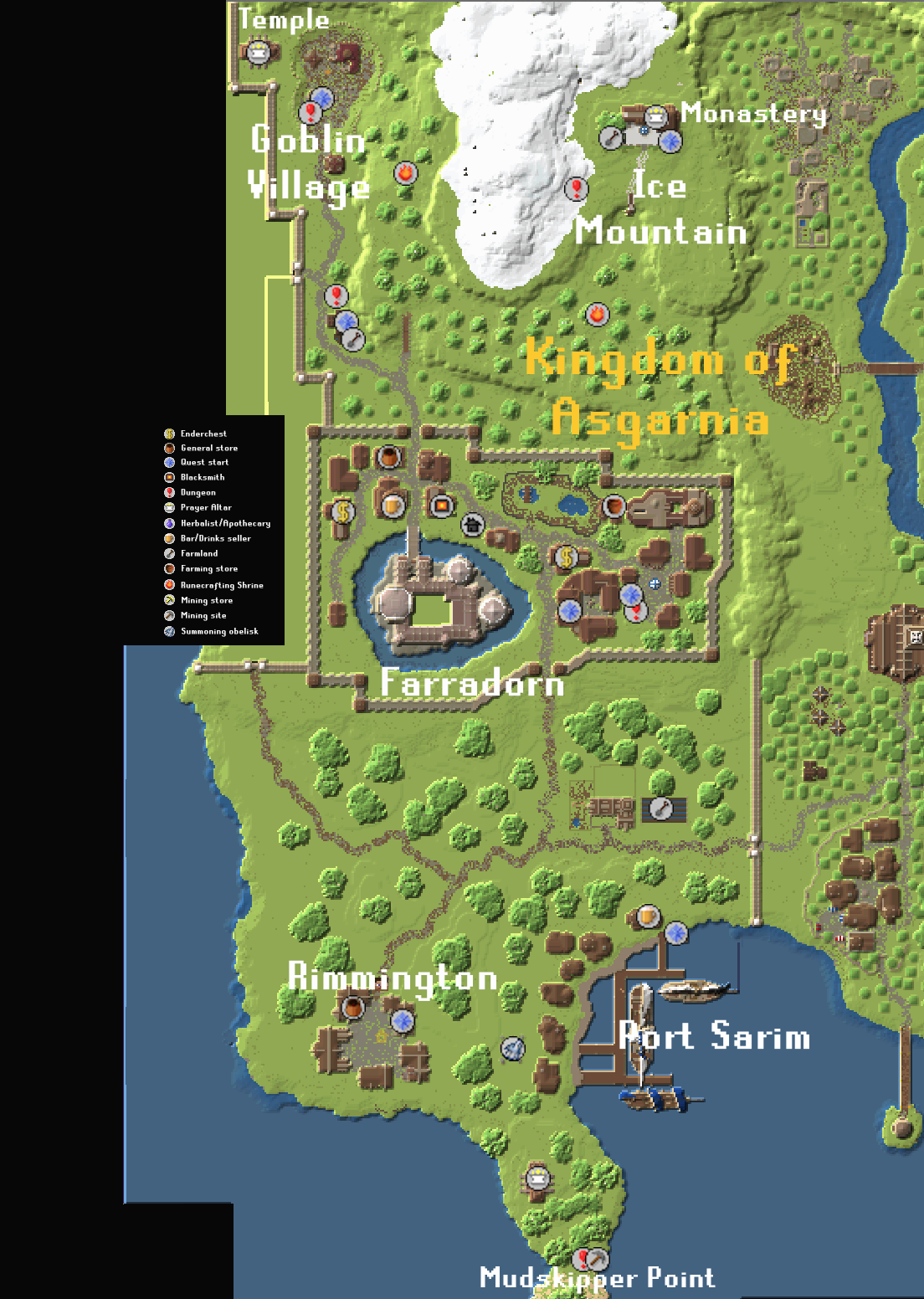 World Map - Wilderness & Daemonheim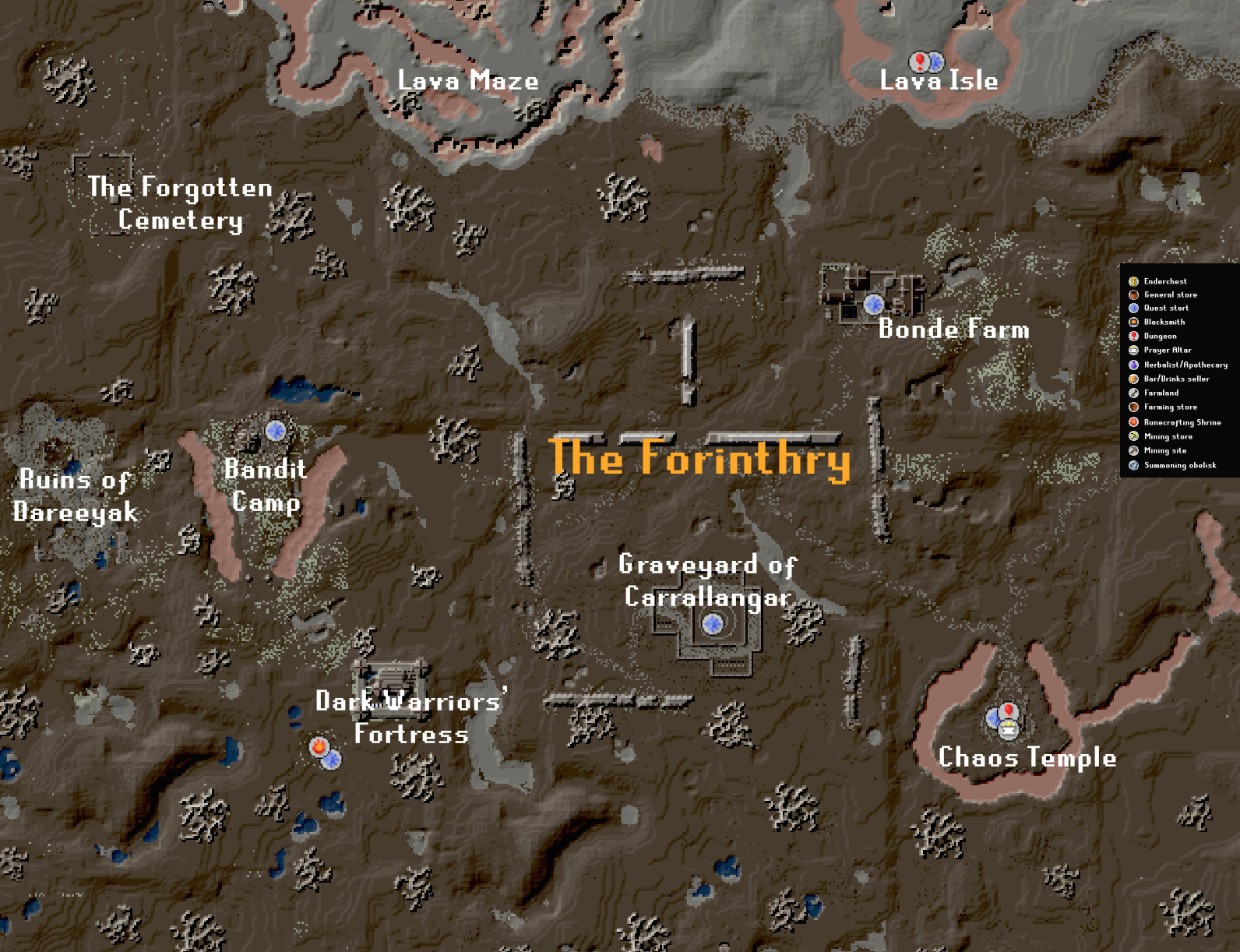 World Map - Troll Country
The Fourth Age is an open world RPG adventure map set in the vast world of Gielinor, based on the MMORPG RuneScape. The map explores the aftermath of the devastating God Wars as the surviving species compete for dominance over the ruined lands, set around 1000-2000 years before the present day RuneScape.
Features of the map include:
Extensive lore and history

A massive map of multiple environments

Multiple custom built cities and monuments

Lum (Lumbridge)

Al Kharid

Draynor Villager, Draynor Manor

Avarrocka (Varrock)

Ruins of Paddewwa (Edgeville)

Temple of Paterdomus

Mage Training Arena

Bandit Camp, Bedabin Camp

Pollnivneach

Nardah

Ruins of Uzer

Farradorn (Falador)

Port Sarim

Goblin Village

The Ice Mountain/Dwarven Mines

Rimmington

The Forinthry (Wilderness)

Daemonheim (Upcoming)

Taverley (Upcoming)

Burthope (Upcoming)
Several NPCs with interactive dialogue

Hundreds of unique bosses and monsters to combat

Customized unique and varied equipment (weapons, armor, potions)

50+ quests, from beginner, basic quests to long, master level

Custom music and sound adding to atmosphere

Incorporates several different skills in gameplay, includes vanilla skills of:

Fishing

Cooking

Smelting

Crafting
As well as custom skills of:

Farming

Mining

Prayer

Summoning

Thieving

Magic

Agility

Runecrafting

Slayer

Construction

Dungeoneering (Upcoming)
Download:
Download Link (Full version, use this if you have not played the map before):
Current Map Version: 2.1.1
Minecraft Version: 1.10.2
For our newest adventure map, check out Before the Airbender
Includes a custom resource pack within, no manual installation required.
Please credit the creators and post a link to this thread if sharing the map on another place.
Update Log:
Beta 0.3

Beta 0.6 - bugs, quest changes, addition of Avarrocka, Ruins of Paddewwa, Paterdomus

Beta 0.8 - quest changes, bug fixes, addition of Kharidian Desert

Beta 0.8.1 - hotfix

1.0pre - additions to Avarrocka and surroundings

1.0.1pre - adjustments to tutorial quest, added ambient mobs

1.0.2pre - adjustments to novice quests

1.1 - Full Misthalin completed (Quests: Ghost, Tax, Museum, Mithril Sword, Remnants, Tendrils, Paragons, Dominion Tower)

1.1.1 - Tree update

1.1.2 - Bugfix/adjustments to Kebbit Hunter, The Beetroot Wine, Tax Collector

1.1.3 - Bugfix to Blood of Scabaras, Rune Mysteries

1.1.4 - Bugfix to The Mithril Sword, Remnants of Paddewwa, Tendrils of Morytania

1.1.5 - Bugfix to The Beetroot Wine, and several other adjustments

1.1.6 - Adjustments to Mithril Sword, Tax Collector, Rune Mysteries, Tendrils of Morytania, and some textures

1.1.7 - Adjustments to Kebbit Hunter, The Beetroot Wine

1.2pre2 - Small fixes, includes Asgarnia (no quests yet)

1.2pre3 - hotfix

1.2 - Asgarnia full release

1.2.1 - Small adjustments, addition of villagers to Kharidian Desert

2.1 - Addition of Wilderness and 10+ quests, addition of quest The Real Estate, full expansion to MC 1.10, re-ordering of quests in questlog, bugfixes to Beneath the White Walls, Cold Sacred, Heart of the Volcano

Upcoming: addition of Daemonheim, Kharidian Desert quests, addition of Troll Country, addition of Morytania Swamps
Important Information:
Read all the signs at the beginning of the map.

Make sure to be playing this map on 1.9 version, recommended 15w47c or higher.

Turn on music and sound for full experience.

Make sure the custom resource pack is loaded.

If playing with 2+ players, please try to stay together, don't separate and do multiple quests at the same time.
Tips:
Make sure to use your skills (Farming, cooking, etc to gather supplies.)

At night, there will be ambient enemies that spawn in the forests.

If you're lost, check the world map above.

In MC 1.9, you can no longer spam-click melee attacks.

Try backing away from monsters during fights instead of standing still.

Potions can be very useful during combat.

Try not to finish experienced or master level quests until you are ready (iron equipment or better recommended)
Texture Pack credit: John Smith Legacy (slightly modified)
More Screenshots: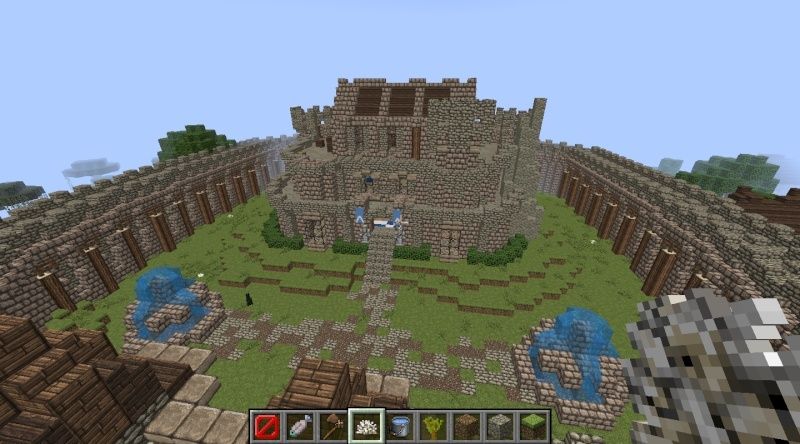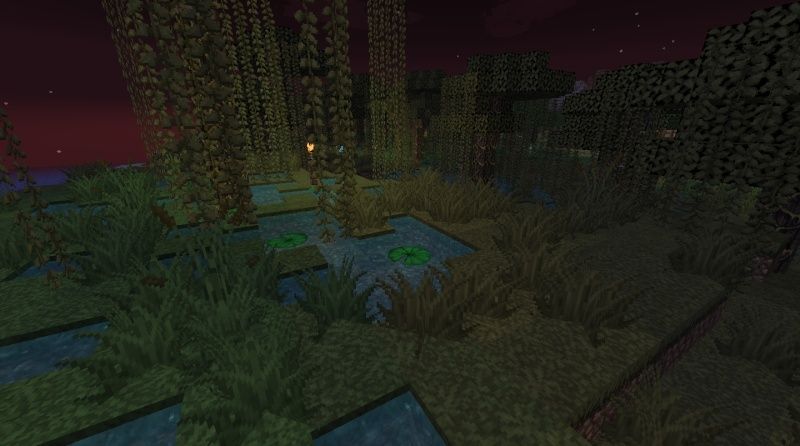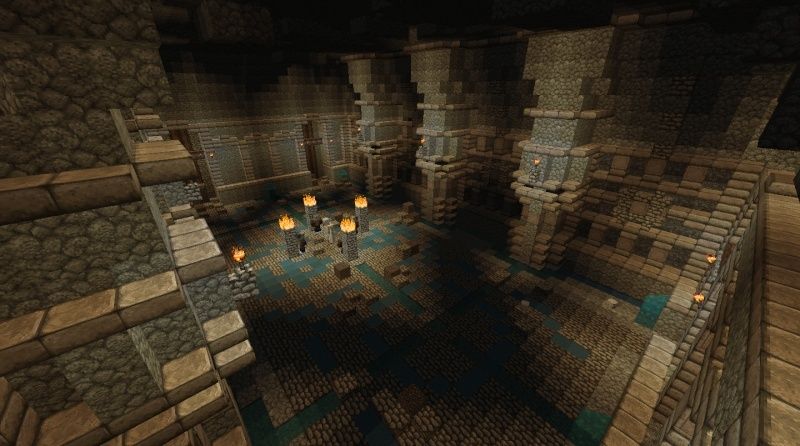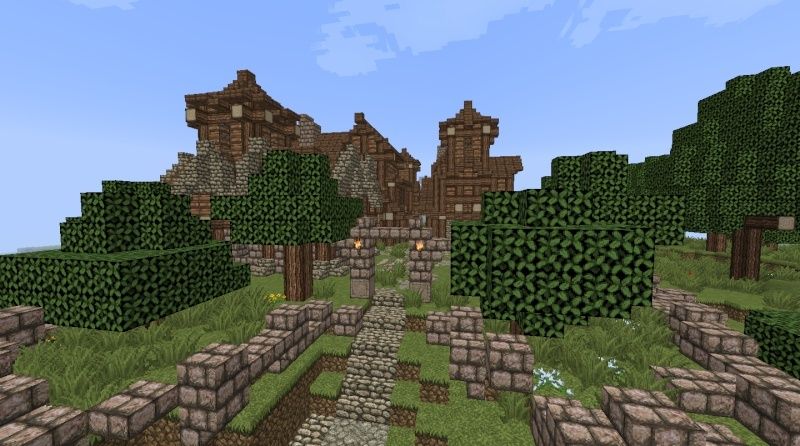 Videos/Playthroughs:
Voidblade
AntVenom
CJMusky
CandyManTGFB
FAQ:
For a complete guide to the quests, click here.
I cannot obtain bone/rottenflesh/slimeball?

Throughout the map are ambient enemies that spawn during the night. Many quests also involve several mobs that can drop such items.
How do I earn gold?

In the major cities are Merchants, which will trade mob drops for gold.
An NPC doesn't seem to be speaking?

The prerequisites for the NPC's quest may not have been reached yet. Make sure to check the quest log for information on a quest.
How do I update the map without losing progress?

Most updates are minor bugfixes and adjustments; major content additions will include an alternative download with all previous quests and content completed. Used the abridged version in the download section.
I am stuck in a hole/pit/windmill hopper?

Just use the command /tp @a ~ ~15 ~ to get yourself a few blocks into the air.
Please post any questions or odd details on the forums; they may be bugs for us to look into.
MOJANG - Mojang AB
OWNER - Renkha, the original author of the map.
Under the copyright terms accepted when purchasing Minecraft (http://www.minecraft.net/terms) the author (Renkha) has full rights over his maps despite use of Mojang code.
USER - End user of the map, person installing the map.

The author is not responsible for damage caused by the use of these maps/files.
Use of these maps to be installed, manually or automatically, is given to the user without restriction.

These maps may only be distributed where uploaded, mirrored, or otherwise linked to by the OWNER solely. All mirrors of these maps must have an explicit permission from the author (Renkha). ANY attempts to make money off of these MAPS (selling, selling modified versions, adfly, sharecash, etc.) are STRICTLY FORBIDDEN, and the author Renkha may claim damages or take other action to rectify the situation.
Last edited by
renkha
: May 19, 2017