lazthekid13
Tree Puncher
Join Date:

6/16/2013

Posts:

23

Minecraft:

lazholl

Xbox:

CraZGmr11

PSN:

lazthekid13

Member Details
Welcome to my first minigame, border walk. This is a single player minigame that works in the way that where you move, the 1.5 x 1.5 block border moves with you! There also are a few surprises for obtaining certain items that can be seen below:
Wooden Sword = Zombies spawning around you

Ender Pearls = 0.01 Block world border

MORE COMING SOON!


MCEdit Schematic Download (If you want to use your own seed/world):
https://www.dropbox.com/s/lc1v2nqvfnn3q5v/Border.schematic
Premade World (If you don't have/want to use MCEdit or just want to check out the map):
https://www.dropbox.com/sh/iqpp0i756c4zivh/AAAV9M7XG-NGReK5fbVEtGXwa
MORE COMING SOON!
PS: Please comment you thoughts about this map below as it will help me add new features and support me by knowing that you guys liked/disliked the map. Thanks!
My YouTube:
http://youtube.com/lazthekid13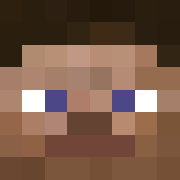 don't click this link...