oip_qio
Newbie
Join Date:

5/23/2014

Posts:

83

Minecraft:

oip_qio

Member Details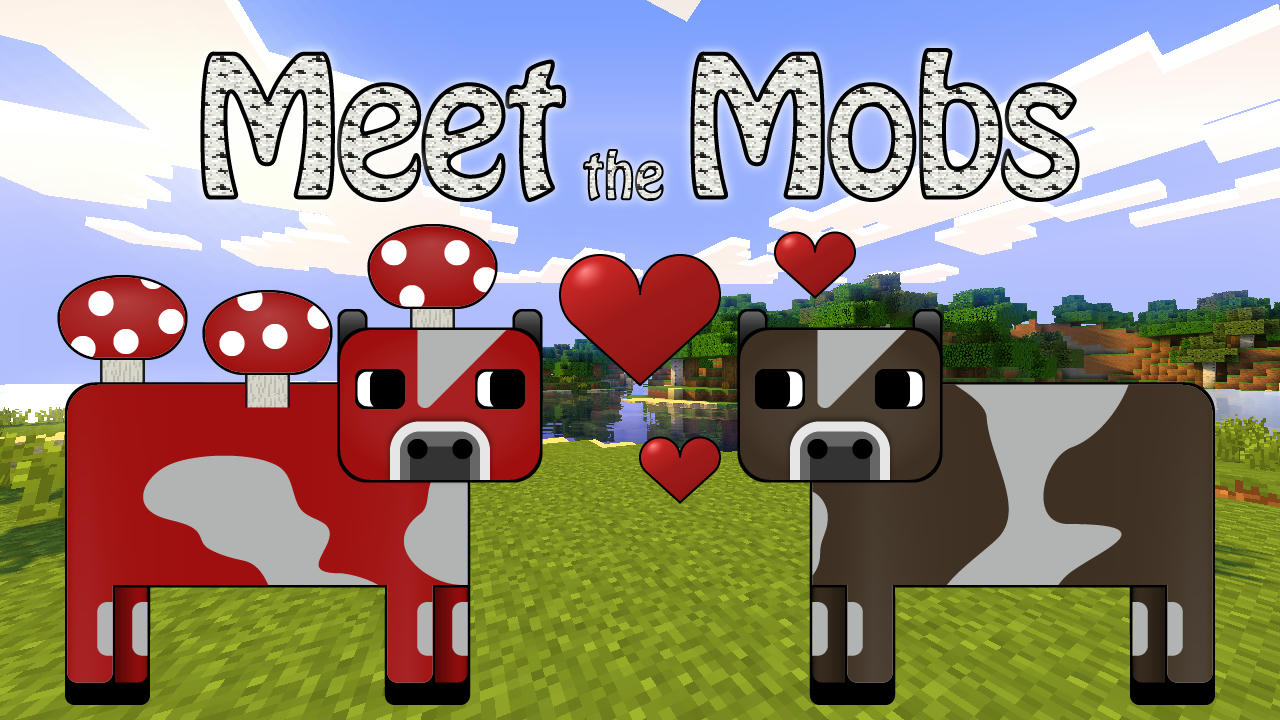 "Meet the Mobs" is a survival map played on massive Minecraft mobs​​ that are floating over a wonderfully empty void.
Discover snippets of the mobs' stories ​by digging into their statues, and try your best to survive just like the Minecraft we know but with a new spin.
Enjoy!

Screenshots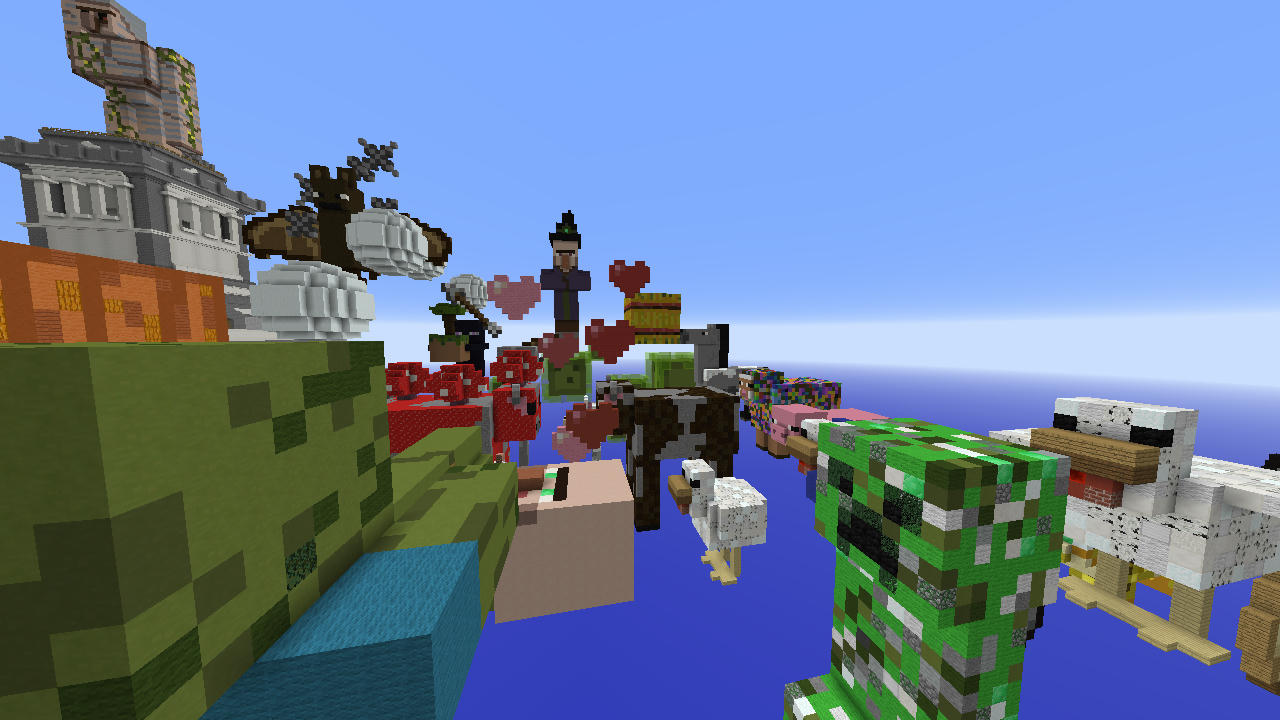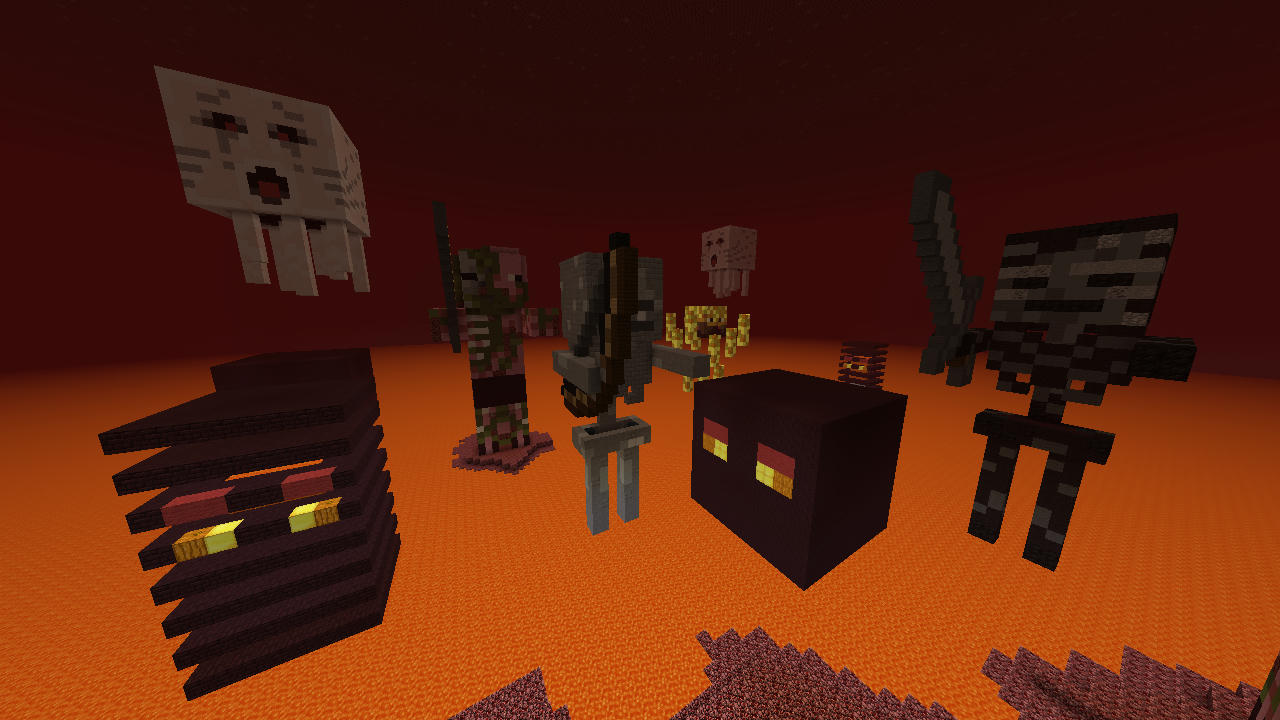 "Trailers"
What is it like to play this game? Well, watch the "infomercial" below, silly!
Here is a silly "silent film" to showcase some of the stories explained by the mobs themselves!


Playthroughs
Check out the rest of this featured series on PL9's YouTube Channel
here
!
Would you like to see more "Meet the Mobs"?
Please use your judgement when deciding to watch the playlist below.
They are simply all the first episodes on "Meet the Mobs" that I, oip_qio, can find so far, and some videos may include swearing or other statements commonly found to be offensive, profane, vulgar, disrespectful, etc.
I apologize for not being able to view all of them thoroughly myself, but I would like to have this playlist to make it easier for anyone searching for them, and I am finding new series almost every day.
If you have a recording of your own that you'd like to include, please send me the first episode via Minecraft Forums or to my email via my homepage.
I would love to see them and share.
Thanks everyone for being a part of my life and "Meet the Mobs"!
Here is the
compiled playlist
!

Download Links
Both Survival and Hardcore worlds are available.
Please select the appropriate heart image.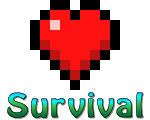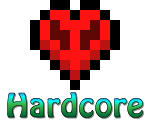 Bonus Achievements
for some extra fun!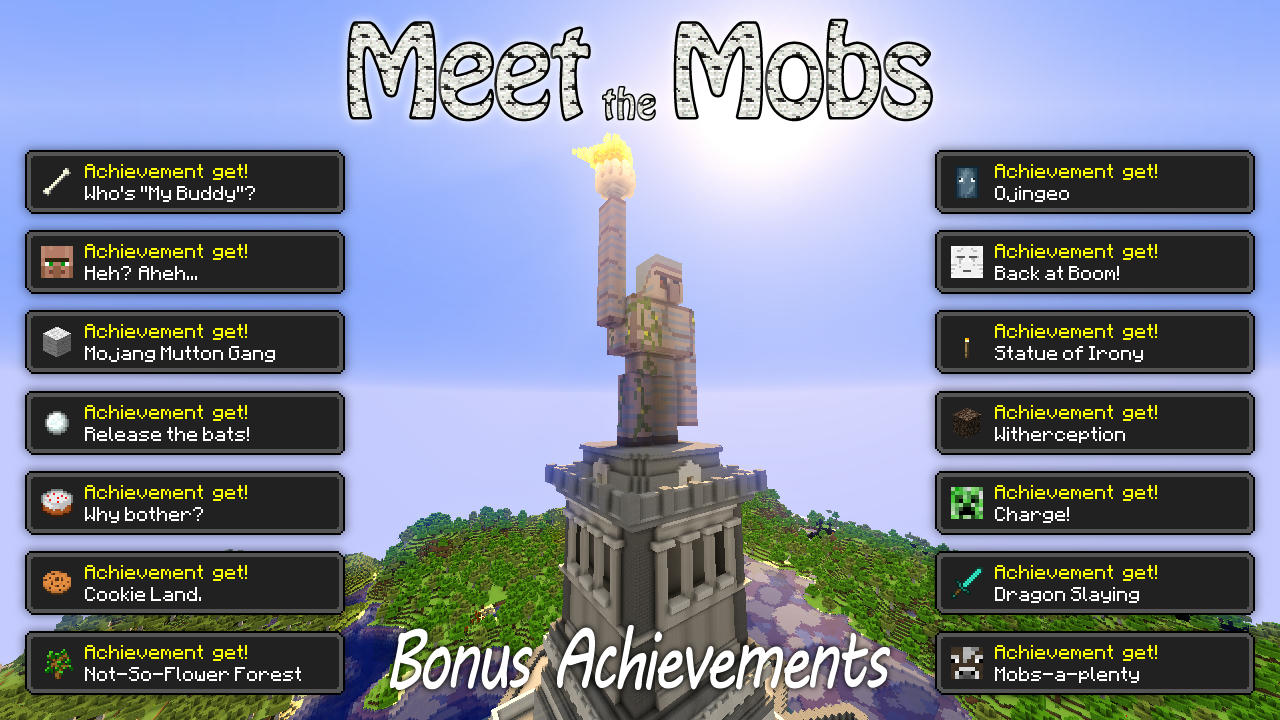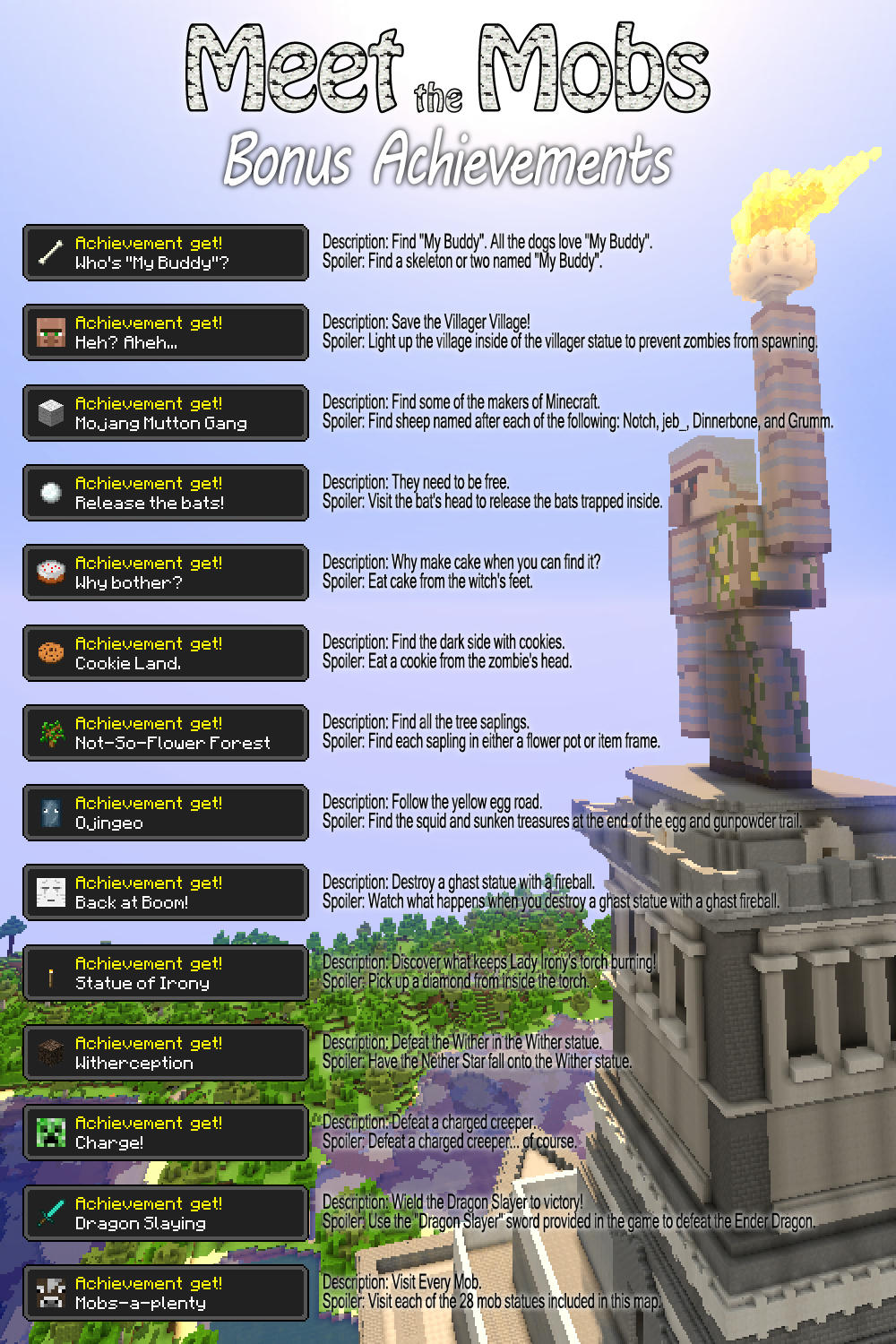 Rules
None.
It's a survival map.

A Letter to You, Awesome Minecrafter
Hello Fellow Minecrafters,
Thanks for checking out my new map! Thanks for taking the time to read this, too.
This is actually my first map, so I would love lots of your helpful pointers, comments, and opinions. Obviously, I can't change my creative flavor on things, but I would love to hear everything you all have to say about this map, so I can get a better idea of who you are and what I could do to better entertain each of you more, even if it's not with a single map.
I'm also quite new to these forums, so if you want to reach me for any comments you would rather keep between us, please feel free to send me an email through the contact form at my site
here
. Just to note, however, if your comment ends up being very helpful in some way, I'll probably ask you if I can share it to help other players who view this map or who also make maps.
Finally, if you decide to record this map, which I would appreciate greatly, feel free to use the images I created to be paired with this map. It's for your convenience and to maybe make all of them appear more unified. Please just don't forget to credit me!
Thanks again for your support!
Sincerely,
oip_qio

Helpful Map Tips
Provided to you by Other Awesome Minecraft Players


and oip_qio
This map was created on 1.7.9. It might be best to play on this version.
Eyes of Ender are unfortunately not functional in this game. Instead, I've created a little scavenger hunt for the coordinates of the End Portal. Just find all three different sponges.
Mods are not needed to play this map; however, you may utilize any mod you would like to use to enhance your own experience in gameplay. They just might not be useful or impact the game at all, such as any terrain generating mods or some special item mods that require other ingredients that aren't in the vanilla game.
If you end up using mods, it also might be best to use compatible versions with 1.7.9.
Bonus Achievements unfortunately, do not appear in the game. The folder included in the download is for your convenience to see all of them in one place or to edit them into a recording.

Total Downloads
Recorded on August 22, 2014
= 10,000 download(s)
113,983 downloads to date! Thanks!

Have a question?
Check here to see if I already have the answer for you!
Will you be remaking this map into different versions?
At the moment, I'm compiling a list of things that I'd like to change for an updated map since most of them are aesthetic improvements that may make the gameplay feel a bit different. I don't have an estimated time of release since I'd like to get more feedback before changing the map drastically, but I will definitely be updating this forum post to include all versions.

Will there be a sequel?
Yes, I am planning on a sequel-ish map. It won't be exactly the same, but the main theme of massive mobs will definitely be back!

When do you plan on releasing the next "Meet the Mobs"?
The next map is planned for some time after 1.8 is officially released since I'd like to use all the new mobs and some of the new features.

Are you working on any other maps?
Yes. It's a secret.

Legal Stuff
*Is this even necessary anymore?*
TERMS AND CONDITIONS
MAP (MAPS, plural) - Data that interfaces with the Minecraft client to extend, add, change or remove game content.
MOJANG - Mojang AB
OWNER - , Original author(s) of the MAP. Under the copyright terms accepted when purchasing Minecraft (
http://www.minecraft.net/copyright.jsp
) the OWNER has full rights over their MAP despite use of MOJANG code.
USER - End user of the map, person installing the map.
THESE MAPS ARE PROVIDED 'AS IS' WITH NO WARRANTIES, IMPLIED OR OTHERWISE. THE OWNER OF THESE MAPS TAKES NO RESPONSIBILITY FOR ANY DAMAGES INCURRED FROM THE USE OF THESE MAPS. ALL DAMAGES CAUSED FROM THE USE OR MISUSE OF THESE MAPS FALL ON THE USER.
Use of these MAPS to be installed, manually or automatically, is given to the USER without restriction.
These MAPS may only be distributed where uploaded, mirrored, or otherwise linked to by the OWNER solely. All mirrors of these MAPS must have advance written permission from the OWNER. ANY attempts to make money off of these MAPS (selling, selling modified versions, adfly, sharecash, etc.) are STRICTLY FORBIDDEN, and the OWNER may claim damages or take other action to rectify the situation.
These MAPS are provided freely and may be decompiled and modified for private use, either with a decompiler or a bytecode editor. Public distribution of modified versions of these MAPS require advance written permission of the OWNER and may be subject to certain terms.