AshleyNMinecraft
Tree Puncher
Join Date:

8/24/2013

Posts:

11

Member Details
Welcome to the Zoo.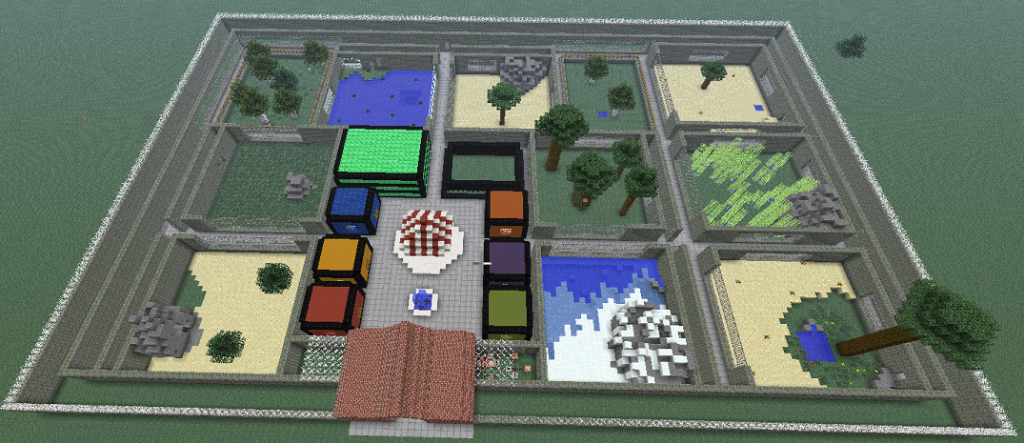 This is a game for 2-82 people (there are 82 armors in the game but you can have more if you want).
One zoo keeper keeps the animals from escaping. The animals try to escape. (Sort of like cops and robbers)
There are 9 animal species at the moment.
Kangaroo
Cobra
Land Shark
Cheetah
Monkey
Polar Bear
Elephant
Panda Bear
Hyena
a pig pin with three spawners so they never run out
and a horse pin with no spawners so that is all you get.
No mods needed.
No texture or recourse parks either, though you can use ones you like.
Command blocks are used.
Direct link of zip
V1 (only 6 animal species)
https://docs.google....blZkMi1Vbzh6SlE
V1.1.5
https://docs.google....RUVCc3NKUHp0VlU
this is my first map so please let me know if there are any problems or of any suggestions.
I will make a nicer version in the future
What should be in the 6 little buildings?