aaronDAYTON
Stone Miner
Join Date:

11/3/2012

Posts:

85

Minecraft:

CanadianHybrid

Member Details
Hey guys, there's something you should know...I'm... kind of not working on this map anymore.If you're reading this and are possibly banging your head against your computer screen, I don't blame you. I've had so many hits with the first, and I wanted more, but then I started Corridors.
If you haven't played Corridors Part 1, I'll put a link at the end of this message, but Part 1 is focused on being challenging, Part 2 focuses on both Adventure and... well.. being dark.I'm so so SO sorry for all of you who had your hopes up on this map, but you never know, I may pick it back up.
Now, you may be wondering why Corridors 2 would be considered "Better" than ATAM2. Well, it has more area to explore, much more freedom to do what you like, and the story, although Adventure Time's was pretty good, is WAY better. The feel of the map makes it seem like it's own unique game, and trust me, you will have fun playing it! If all goes well, I promise to finish this map, and if I fail, then you all can get NEPTR to throw pies at me for the rest of my life.
I'm really sorry you had to find out this way, but I just don't want you guys waiting on something that may not ever come...
Corridors Part 1:
http://www.minecraft...and-the-portal/
PLANNED IMPLEMENTATIONS (Update #3)
- Dad's Dungeon (Including Boss From The Show)
- Tree Trunks' House
- Nut Kingdom
- Red Rock Pass
- Awesome Credits
- Trash Kingdom
- New Choose Goose Shop System
- Dialogue Through Command Blocks
- Different Finn Colour Armor
- Multiple Boss Fights
- Audio From "Hey Ice King! Why'd Ya Steal Our Garbage?!!"
- Hunsen Abadeer Fight (LeDuh)
- Different Game Situations (Things happening before in the game can change what happen later in the game)
- Awesome Side-Quests I don't want peeps to know about until the map is released
* Choose Goose's Magical Bow (Allows you to shoot exploding arrows, fire arrows, ice arrows, etc.)
* Music playing in different areas of the map(?) <- Still an idea, trying to figure out how to do it
* New specialized weapons like Scarlet, Jake's Sword, Demon Blood Sword, Forest Sword and the Club!
* BMO help! Use BMO to give you a hint when stuck!
Finn Models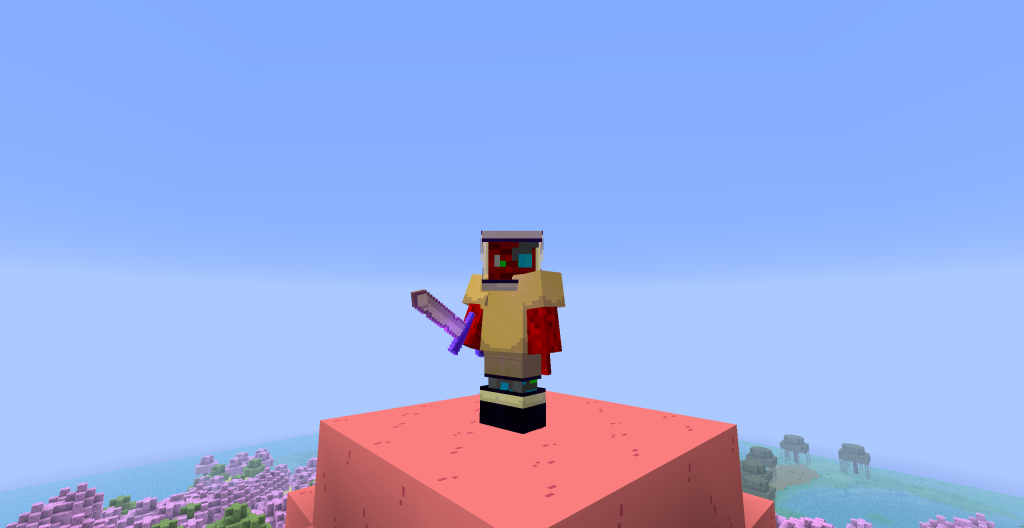 Want to become a member of my build team? Register here! http://www.minecraft...possibly-atam2/