Jigarbov
Curse Premium
404: Member Not Found
Join Date:

10/15/2010

Posts:

1,465

Member Details
Welcome to the City of Love~
The first ever "dating sim" in Minecraft. Explore the city of love and find your perfect match. Complete loads of challenges to swoon your significant other. Will you find the one right for you or will you amass a bunch of haters?
Release Trailer:
Joe's & Krystal's Story
Krystal's Story
Old Media
Download The Map!
You must downgrade to 1.6.4 to play this map. It does not work in 1.7 or later.
You MUST use the included (its in the download file) texture pack to play this map. If playing on SMP ensure enable-command-block is set to true in the server.properties file! It will not work without these things.
This map is intended for single player, however it IS compatible with multiplayer as long as you only have one person talking to a character at a time. IE: if P1 is talking to Amy, P2 cannot talk to Amy, but P2 can be talking to Shaz. For more specifics on multiplayer, more details are inside the map.
KNOWN BUGS
Minecraft bugs that effects the map: Randomly, but rarely, Minecraft will lose entities and scoreboard settings. This means, if it happens to you, the lights on the black book will go out meaning you will lose progress on characters and/or characters including the bank teller will just vanish. There is nothing I can do about these things... silly buggy minecraft. If you encounter one of these issues, you will have to reload the map. (Luckily it can be beaten to 100% in under 2 hours)
1.14: No Bugs Reported (renamed lots more containers, added more details, slightly adjusted Barkeep second encounter, streamlined sign usage in tutorial, minor dialogue adjustments)
1.13: No Bugs reported (Clarified how far other players must be from the npc conversations, renamed some hoppers, minor dialogue changes.)
1.12: None yet. (added a new npc!)
1.04: Minor conversation target issues
1.03 Possible to get stuck into the animal enclosures at the petshop
1.02:Using optifine and "better grass" will cause graphical issues at the spawn point,but it will be fine for the remaining of the map.
This map is NOT compatible with certain bukkit plugins because it uses vanilla command block commands. Also, it's very computer intensive and you will likely experience lag on a slower pc. Turning smooth lighting off will help dramatically. If, you didn't spawn at the beginning, the starting coordinates are: x:-1340 y:57 z:2081.
This was supposed to be a 2 week project that ballooned into a full scale adventure/puzzle map. It has some amazing puzzles and challenges including a level of NPC AI that has never been seen before on this scale. There are over 6 different citizens you can end up with, with a tonne of collectibles and things that are tracked over the course of the map. Don't forget to post your final score here so we can see how you did!
This was a collaboration effort between myself and some very well known map makers. Make sure you check them out!
Faume
- Creator of Alpha VS Beta
rsmalec
- Creator of... lots of things
Also: Texelelf, KupoKupo, abrightmoore, Feylina, foamytrampoline, tomutwit, cgon, scotty110, Caisius, CarolynRae
Random Persons Scorecard:
Nyanthecat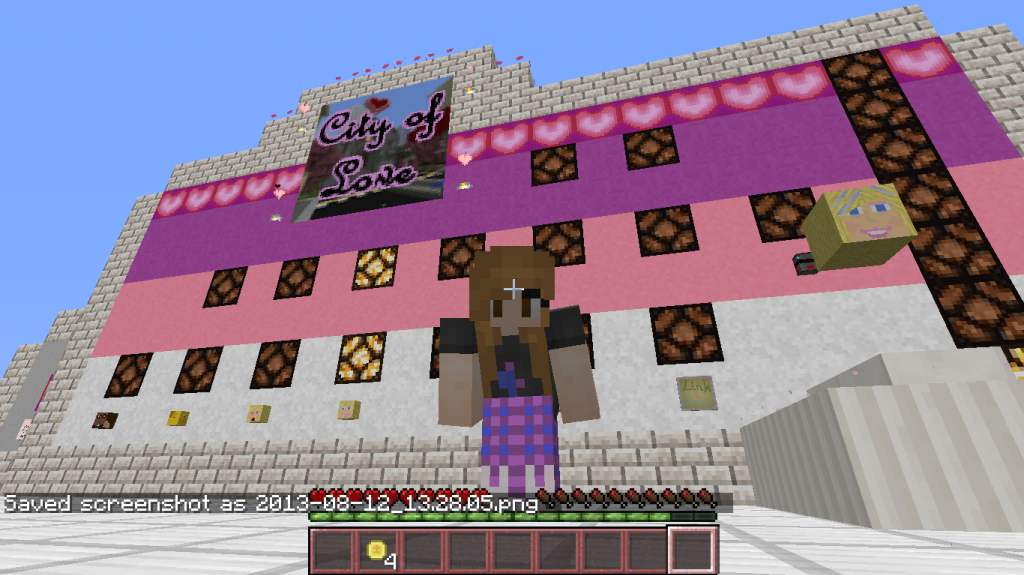 Featured LPs:
I will be rotating the LP's in the front every now and again if there are a lot of them. Post them here so we can watch you play it!
Installing Instructions:

(Copied from Delirious_Doctor pinned thread)
1. Find a map that you want to download. You did that, it's this one you want! Link is above.
2. Download the map to a place that you will remember (Downloads folder, Dekstop, wherever)
3. Unzip or Unrar the file using your archiver of choice (WinRAR, 7Zip, etc).
4. Copy the folder that was unzipped, unrared, etc., and navigate to your Minecraft saves folder:If you're running Windows, your saves are located here:Press the Windows Key and R at the same time. In this dialogue type (or copy and paste) the following%appdata%\.minecraft\savesIf you're running on a Mac, your saves are located here:/Users/*username*/Library/Application Support/minecraft/saves/If you're running Linux, your saves are located here:`/.minecraft/saves/
5. Paste the folder and re-name it if you desire.
6. Put the texture pack zip file, as is (don't extract the textures), into the texture pack folder.
7. Play Minecraft with City of Love installed!
[represent]