SkyeGU
Curse Premium
The Meaning of Life, the Universe, and Everything.
Join Date:

9/22/2012

Posts:

151

Minecraft:

SkyeGU

Member Details
Howdy, folks, and welcome to "
Link of Faith
", a story-driven linear adventure map inspired by Cyan's
Myst
.
Link of Faith plunges 1 to 8 players into more than ten different worlds while in pursuit of the story, their friends, and answers. Players should expect to spend five hours, at the very least, to experience the full story and complete the map.
If you want a better idea of what to expect, the map uses all of the following in support of the story: Command blocks, locked doors with matching keys, puzzles, parkour jumps, combination locks, mazes, minecart puzzles, light-chasing, un-flooding, and more.

All images contained below: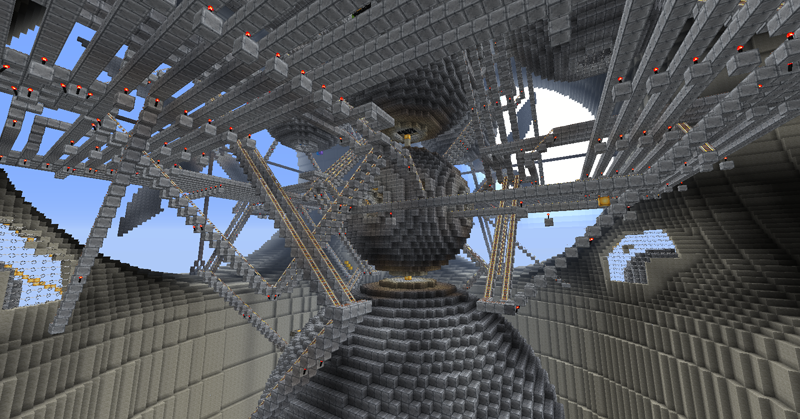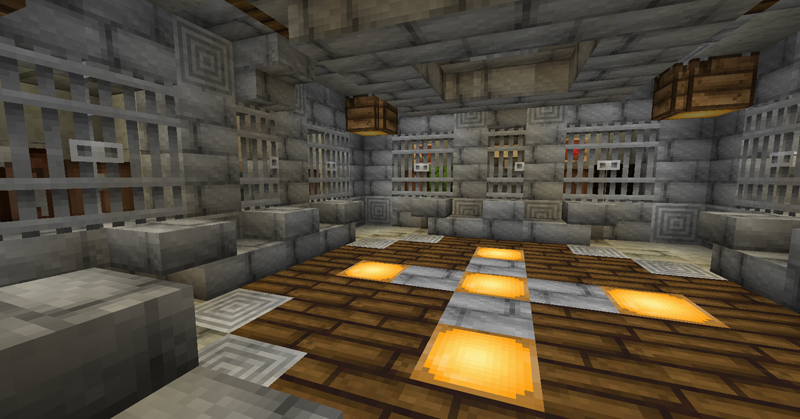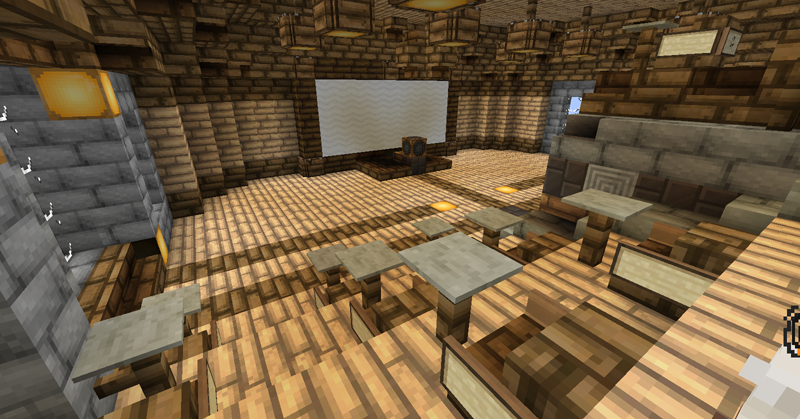 FEATURED "Let's Play":
Review!:
"For all of those who are considering playing this map, I can fullheartedly recommend it to you all. I enjoy a good puzzle map, and this was certainly one that offered just enough challenge without being tedious or boring. The builds contained within this adventure map were of excellent quality, and brilliant design. I encourage you all to take a look and have a playthrough. You won't regret it." ~ZirQu

"First off. I LOVE this map. It is easily one of the best adventure maps I have played in minecraft. This easily matches Vech's Super Hostile in terms of fun. I enjoyed almost every second of this adventure the entire way through." ~sharpshot4321

((SkyeGU Note: The following review score is for an older version of the map; this review aided in the improvements that brought the map to where it is now!))

Total Rating: 15 / 20
Creativity, Detail, Experience, Challenge, Progression - rated 3 (above average) - ~rsmalec



SERVER RULES
1) Set your server's "Spawn Protection" to 0.
2) Set your server to "Peaceful" difficulty.
3) Ensure your server properties has "enable-command-block=true"
4) The game made to be played in Adventure mode; this will be automatically done in the first area of the map.
5) Use Minecraft 1.10.2, do not use Snapshots.


PLAYER RULES
Important: You must use Normal or Far render distance for several puzzles and areas.
1) Every book is important to the story. Read them.
2) Do. Not. Break. Glass. Ever.
3) Aside from two areas in the map, you will never need to place blocks.
4) "Link of Faith" is a linear RPG, meaning there is no need for free-roaming away from the path. This means if you deliberately leave the map's path you're going to be unhappy and get lost.
5) The center orange spaces in chests designate Key Items ( Example ), these are usually all you really need.
6) Many doors are locked with keys. The key system ( Example ) simply requires you to throw the key item into the hopper below the matching key image.
7) Spare keys are always provided in or near the chest they're found in, just in case.
8) Any and all locked doors are always found with a lock symbol ( Example ) in their center so you know that there is a door there.
9) Don't use the Enchantment Tables, they are "Linking Books" and not for normal Minecraft use.



➽ - - [REQUIRED]
(Link contains the resource pack.)

➽ - - [REQUIRED]
To make sure all your fellow players have downloaded it.

The texture pack is based on Good Morning Craft and is a free download, however the download for the map itself utilizes the website "AdFly" so that total download count can be tracked. Simply click "Skip Ad" at the top right to proceed to the download itself after just five seconds; don't click or believe on any of the advertisements, we're not affiliated with them! If you'd rather not support, or you just don't like AdFly, you can grab the [Download Soon] without it.

Version History:
V1: Original Release
v1-1: Red Color-Selection Room Fixed.
v1-2 Fixes: Red Final Choice Circuit fixed. Key Systems Overhauled: Hub Island, Tutorial/Epilogue Islands, Senka, Aysu, Ilmarinen, and Final Area.
v1-3 Fixes: Aysu Sewer Fixes, Cinaed Labels, Chayyim Minecart Fix, Updated Ixchel's Combination Lock Door, added a Sneaky room at the very end.
v2-0 Fixes: Key systems overhauled to Hopper Key systems, Titania puzzles fixed/updated, Titania rails reduced, Overhauled Ixchel's Combination Lock, Final Area Maze Fixes, Proximity Detector Fixes, Minor bugfixes.
v2-1 Fix: Connected Senka's Hub Island Teleporter

v3 Overhaul: Coming soon.

Curious about the primary NPCs in the adventure? Here they are!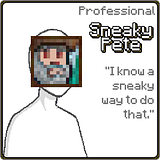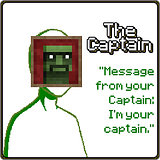 NOTE:
When the art for Rocky Ph.D, Sneaky Pete, and the Captain are finished they will be added.
If you've read this far, thanks for your interest and curiosity; as well as your time spent taking a look and hopefully playing "Link of Faith"!





Link of Faith has a custom texture pack that is unfit for normal Minecraft playing, but is based on an existing texture pack: If you like the look of the map, you should definitely check out Link Removed



In addition, Special Thanks to the following:
Sethbling
For his insane MCEdit Filters!
Minecraft-Guides.net
For several of their fantastic schematics!
Dinnerbone
For helping Command Blocks make more sense!
Cyan
For making Myst back in 1993.
CNBMinecraft
For the fantastic 3x3 Piston door!


==================
MinecraftForum Note: Hey guys, this is SkyeGU uploading this map. I've seen some instances of others uploading maps that aren't theirs to sites. I'm most active here on the MinecraftForum so if you see a submission, including this one (even if this is me, but I've gotta mention it), that you doubt is me: Drop me a line, would you?


Last edited by
SkyeGU
: Sep 16, 2016