Disco_
Curse Premium
Iron Miner
Join Date:

7/30/2011

Posts:

258

Member Details
Sonic the Hedgehog (v1.0) by disco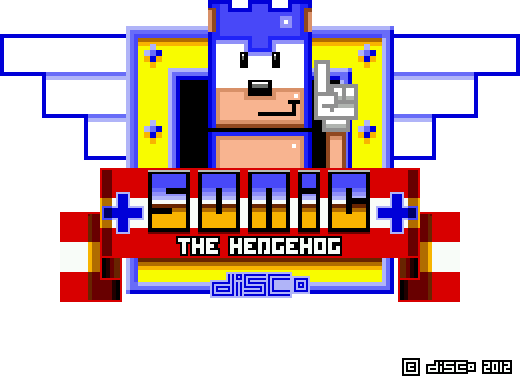 Features:
Stopwatch (Accurate to 1/10 sec)
TNT Spring jumps,
Super speed
Super jump!
The objective is to complete the course in the shortest time possible.
The beacons will guide you to each checkpoint (must be done in order), try and find the fastest route.
SP or LAN only (due to the near 0 ping needed for tnt Springs to work properly)
False start: is determined if you don't trigger the tripwire
after
the green light. Stay behind the tripwire until green.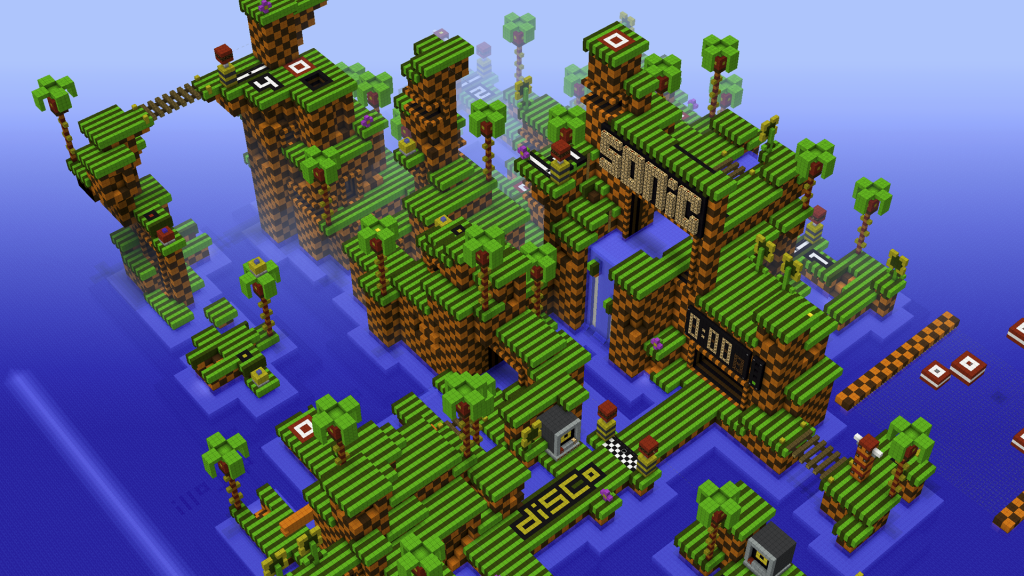 OCD texture pack:
http://www.ocddisco.com/ocdpack/
Website:
http://www.ocddisco.com/
Twitter:
http://twitter.com/ocddisco
Facebook:
http://facebook.com/fvdisco
Twitch:
http://twitch.tv/fvdisco
HALL OF FAME
BEST TIMES
(Please provide a video for entry)
0:00.1 jordinjm
1:16.4 MinecraftExpertDE
1:16.5 FillzMinecraft
1:17.0 Killos
1:17.5 MinecraftExpertDE
1:17.5 Sidney600
1:17.8 Moesh
1:17.9 Rezz (from Hypixel)
1:18.2 maanobbah97
1:18.3 WitherBuilds
1:18.3 RoverHQ
1:18.7 Acidnine
1:18.6 CNBMinecraft
1:19.2 Cuniculator
1:19.3 Maanobbah97
1:19.5 AmazedStream
1:19.6 Cdougman627
1:19.8 igoesRAWRRRRR
1:20.0 CodeCrafted
1:20.4 steve344
1:20.4 TheBajanCanadian
1:20.7 Horrax
1:20.8 devioussin
1:20.9 Rosenkreuz
1:21.3 ghostdogkerm
1:21.3 EndermanReviews
1:21.4 marrrius123
1:21.7 Nolif666
1:22.2 badbloodbrother
1:22.5 MrSweenzo
1:22.5 setosorcerer
1:22.4 xisumavoid
1:23.0 DarkGuardian29
1:23.3 marrrius123
1:23.9 Pyrominecraft2
1:23.9 TheDatman1
1:22.6 zebbe94
1:23.7 FillzMinecraft
1:23.8 MInecrafter740
1:24.5 Zerss
1:25.1 BolleN
1:25.1 thedatman1
1:25.2 EitanWolf
1:25.5 AleksandrsLV
1:25.6 xPoP
1:25.6 RoznovakMety
1:25.7 Zenofacted
1:25.7 YomasNorway
1:26.2 FVDisco
1:26.3 Freakbasti
1:26.6 LeonPlayGames
1:26.8 StupidDrew9
1:26.9 Minecraft1337
1:26.9 Fabian3331234
1:26.9 DaftPunkTron
1:27.7 StealthAttackGamin
1:28.0 HyPixel
1:28.2 MysteryPiggies
1:28.3 Wilbos_World
1:28.3 fherry8013
1:29.4 Captain Sparklez
1:29.5 HBVids
1:30:2 FrostViper
1:30.0 TheBlueFireF125
1:30.8 iAMmincho
1:31.1 BUD7H357UD
1:31.5 Variencez
1:32.1 CV7000
1:32.4 Titus_Andronicus
1:32.5 Gamingwithslade
1:32.6 Antvenom
1:33.0 Yeoldmama
1:33.3 jiggles117
1:33.4 InfctedMushr00m
1:34.0 CubeHamster
1:34.2 Sethbling
1:34.7 ksmidge11
1:34.8 Racerboy87
1:35.2 KiloOtter
1:35.4 XzCraftP
1:36.1 lachie2097
1:38.8 alexsim798
1:46.5 Sutoraika
2:02.0 bigbadmanpig
2:02.8 Jamackey
2:07.7 billybobhargood
2:34.0 Danster46
3:02.8 Lateeeh
3:12.8 The_Xylon
Last edited by
Disco_
: Jan 12, 2013