Scavanna
Tree Puncher
Join Date:

10/18/2012

Posts:

34

Member Details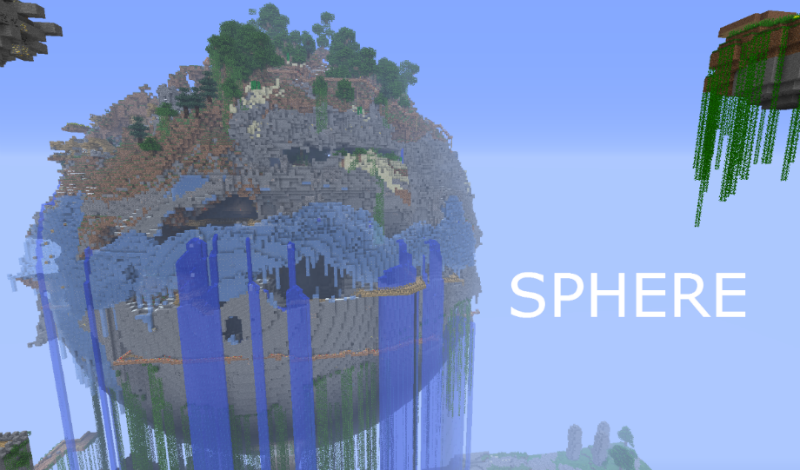 I am wholly aware that I am not original in producing a MineCraft map for private play. Still I am aware that the survival adventure genre is full of maps of varying size, theme, and aptitude requirements. Even still, the super grand scale adventure map tract is a tested style and I would completely deny any assertion that this is a new platform to which I am a pioneer.
MineCraft is a very well-played game. As testimony I would simply advise for any reader to search "MineCraft LP episode 87" and see the diversity of classes, age and creed of the players. There is seemingly no new avenue for originality in content and scheme, and yet we press onward into old horizons.
Sphere is made to be played. This was my second goal. It was not meant to be presented as a show of skill or artistic prowess; I made the map out of boredom and to combine my old projects. As a result the end product became the consequence of hundreds of hours of effort and brings us to; dare I say the largest most polished MineCraft adventure map yet made.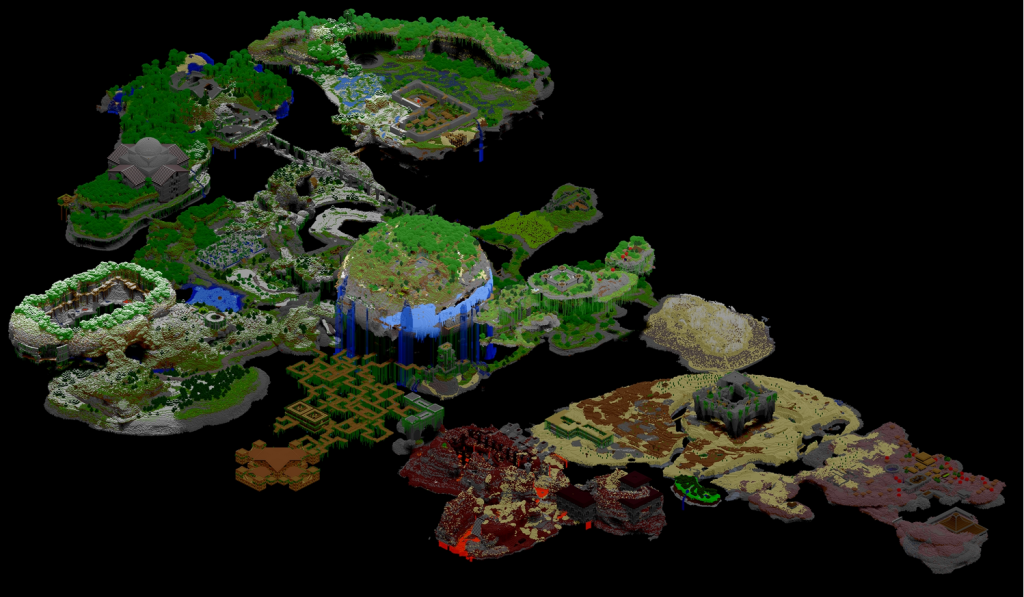 "Ho hum" you might say as you are reading this. I admit because there wasn't an end product in mind the project might seem scattered and consequently chaotic. Some areas show no initial sign of difficulty and might invite the player only to later maim, mince and in other words kill the player by an oversight in the construction plan. To your patronism I say "tough tit" how you go about playing is none of my business and to suggest a course of action isn't really my prerogative.
Here is the current version of Sphere for better or for worse. Any feedback would be nice.
[14w11b]
http://adf.ly/jHnyn
Screenshots
http://i1228.photobu...0-18_012711.png
http://i1228.photobu...0-18_012734.png
http://i1228.photobu...0-18_012828.png
http://i1228.photobu...0-18_013055.png
http://i1228.photobu...0-18_013517.png
http://i1228.photobu...0-18_013647.png
http://i1228.photobu...0-18_013735.png
http://i1228.photobu...0-18_013836.png
http://i1228.photobu...0-18_013944.png
http://i1228.photobu...0-18_014016.png
http://i1228.photobu...0-18_014030.png
http://i1228.photobu...1-05_224111.png