fredoscar88
Redstone Miner
Join Date:

7/29/2011

Posts:

574

Minecraft:

fredo

Xbox:

Nonexistent

Member Details
Turtle Miner's Production presents,
The Factory, a TF2 inspired payload map! Two teams face off inside of The Factory!
By fredoscar88 and gavmat8!
Welcome to the initial release of The Factory, a minecraft payload inspired by the amazing game, Team Fortress 2. Basically, a payload is where one team pushes a cart to an end point. One other team is trying to stop them. When the timer runs out, Iron team wins. If Gold team gets the cart to the end, they win! As simple as that!
Snapshots
Where you spawn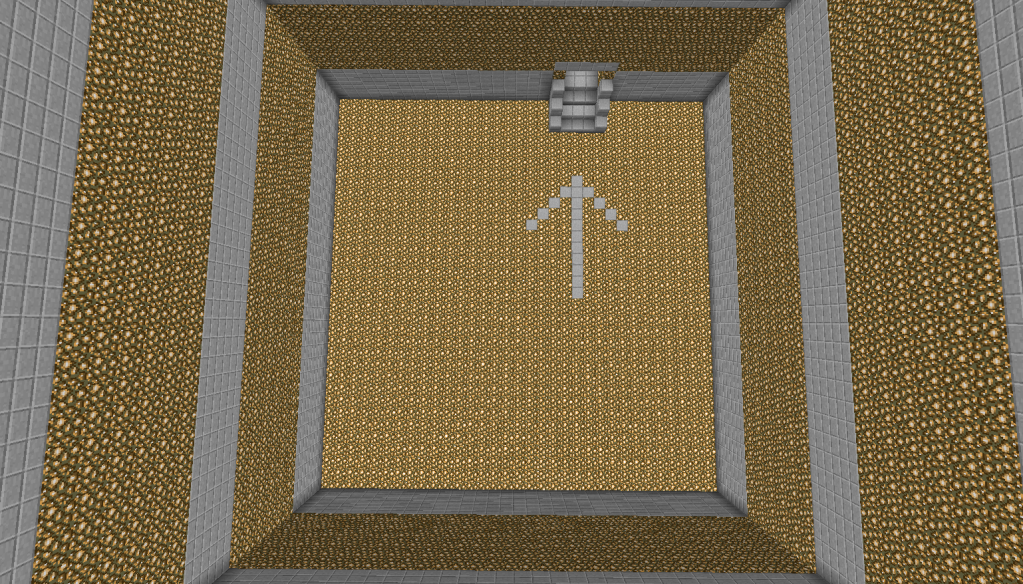 Main spawn room
Gold team spawn room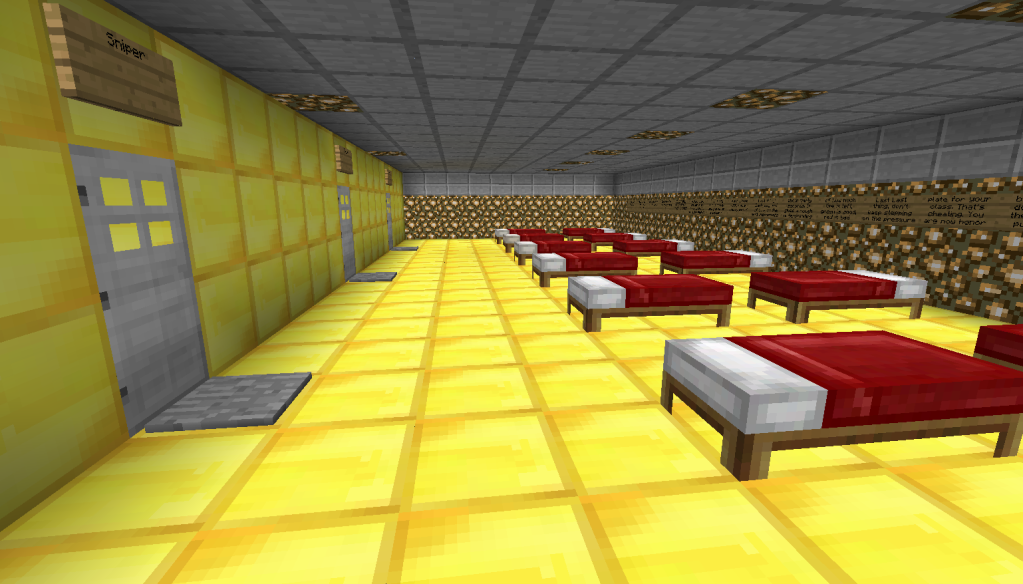 Iron team spawn room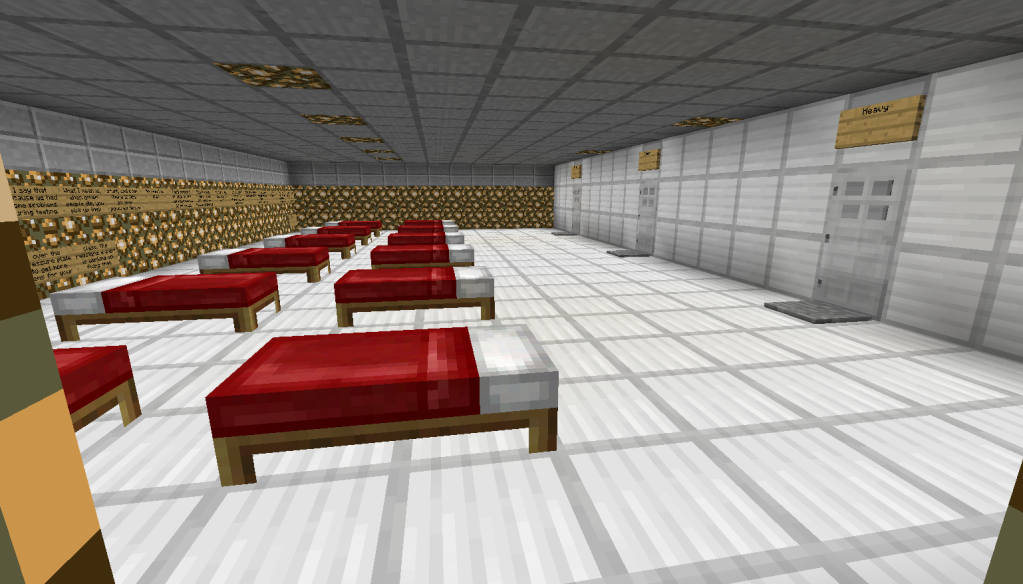 First room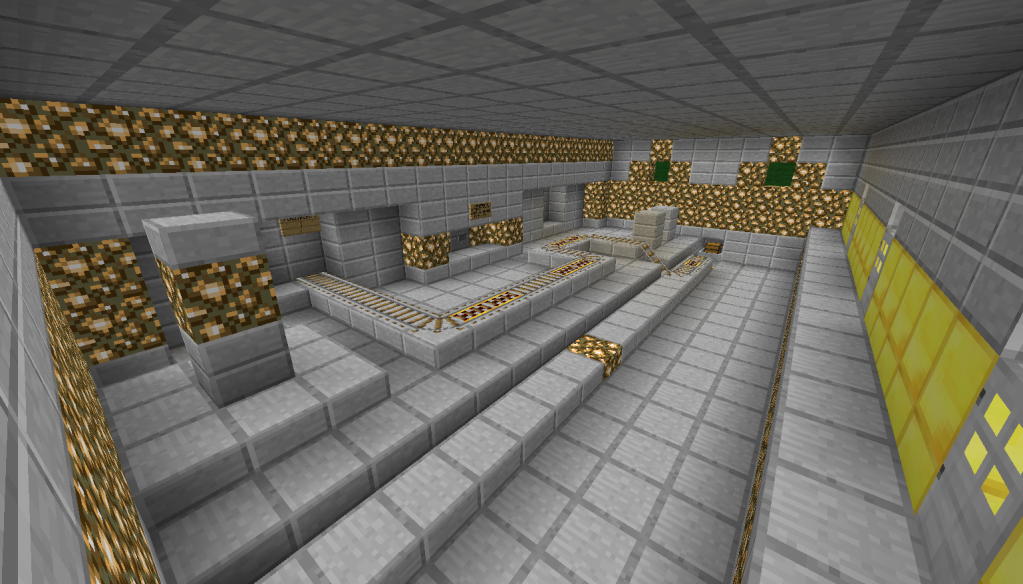 Second room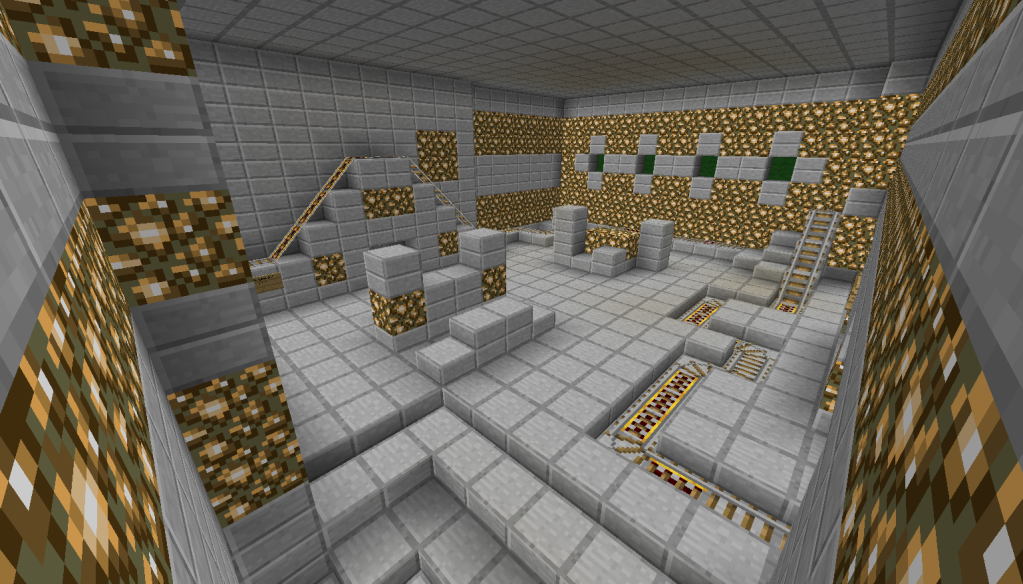 Last room
Storyline
Gold Incorporated's very own president, Goldmund, has recently come into possession of intelligence that dictates Iron Industries, their sole competitor, is producing nuclear weapons at a super-secret factory in the middle of nowhere. Irontarch, president of Iron Industries, has come into intelligence dictating Goldmund has sent a team of the top mercenaries to blow up his nuclear weapons facility! Gold Incorporated has sent in its team to use one of Iron Industries bombs to blow up the factory! Iron Industries has set a timer to diffuse the particular bomb they are using! Using new re-spawning technologies, the teams face off inside of,
THE FACTORY
!
Inside the downloaded folder is:
1. A copy of the map.
2. A text document with written instructions for setting the map up, and information regarding the map.
http://www.mediafire...2l51oe0bqbuy775
It is suggested the downloader of the map be the server host, as well as the only operator on the server. It also does good to note that the map may cause a bit of lag. This does not happen to most people. I myself am trying to improve the redstone wiring to reduce the lag. Any suggestions and feedback to the map are welcome. Thank you for taking the time to reply to this.
Special people:
gavmat8, co-creator, for being a good friend and architect!
Theevilpplz, sectional moderator, for clearing up legal troubles!
Serfla707, alpha tester, for being the only other person who didn't lag!
Trevorfo7, alpha tester, for lagging like crazy and making sure I knew!
BETA TESTERS:
Acdcrocks777
Defar9
Lenny54
MrDerp43
Teddster
suppier
_Maximus_
Anonymousdj
Thank you all!
Milestones
25+ downloads: Complete!
75+ downloads: Complete!
150+ downloads: Incomplete!
300+ downloads: Incomplete!
500+ downloads: Incomplete!
1000+ downloads: Incomplete!
Changelog:
1.0 – Initial release.
Copyright
All the work in this content is gavmat8 and fredoscar88's own.
You may put the map on a server to use.
You may produce a video of this map and put it online as long as there is an included link to this thread and credits to fredoscar88 and gavmat8.
All rights reserved except that explicitly mentioned above.