bknepprath
Coal Miner
Location:

Join Date:

7/10/2011

Posts:

99

Minecraft:

bknepprath

Member Details
Inspired by Skyblock, here comes a limited resource
Survival
Map! The challenge is different this time...
News:
Are you a true survival lover? Well, playing this survival map in compilation with this thirst mod makes for a challenging time! This map and mod go hand-in-hand!
http://www.minecraft...-lovers-ssplan/
Thanks,
tarun1998
!
Synopsis:
You are alone. Try to unravel the mystery of your existence - and who is the Hobo?
(Bonus: The first ever Survival/Adventure Map without any typos!)
Description:
It's Skyblock, but this time you're on land. Sounds easy, right?
Guess again
. You are in the middle of a
desert wasteland
with no life for miles. You will have to use your
wit
and
speed
to survive this one!
Remember, playing with friends is fun!
Version 1.2.1 Preview:
More:
(spoilers)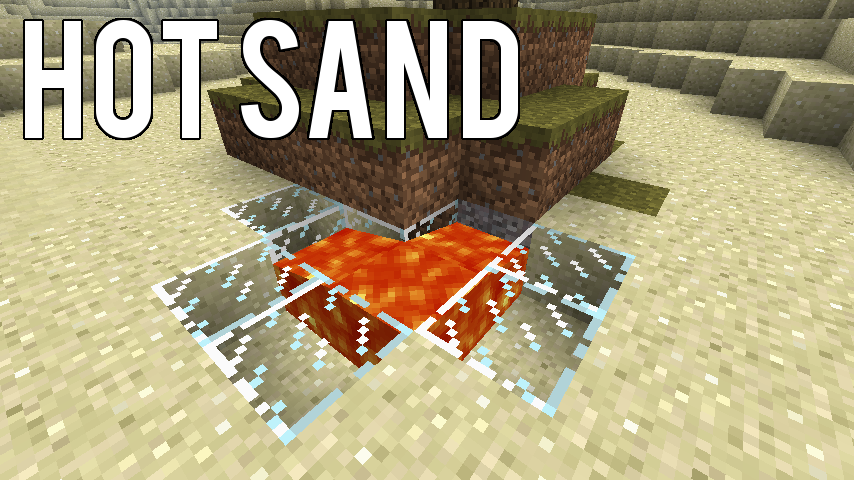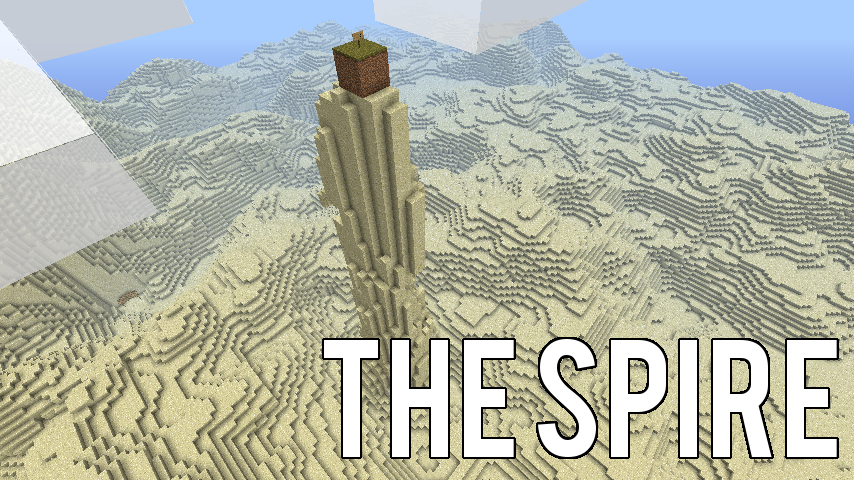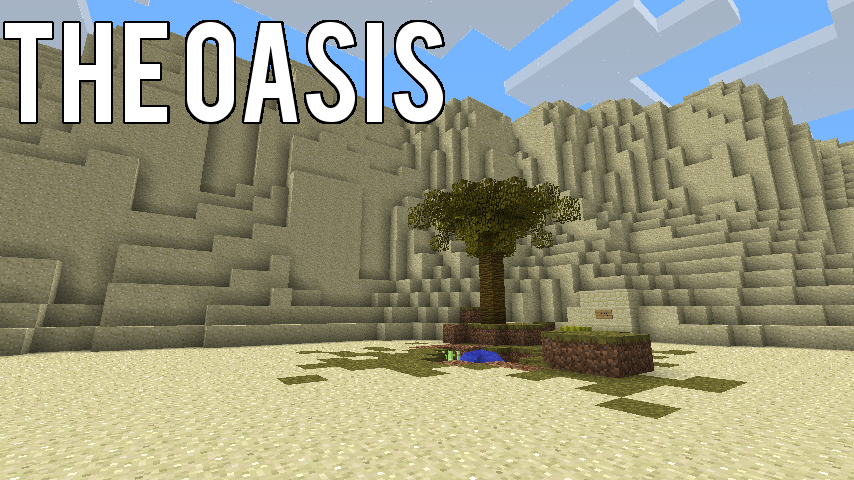 Rules:

Do not die! (An honest player plays on Hardcore!)
No item creating mods! (Single Player Commands, Too Many Items, etc...)
Play on at least easy to have access to all the items! (Monster Drops.)

Challenges:

Don't die!
Make a cobblestone generator.
Make a mob grinder.
Make an infinite water source.
Build a house.
Build a chain of safe outposts so you can safely explore the desert.
Build a Greenhouse.
Build a green house.
Craft a torch. Who needs the dark?
Craft a stone brick.
Craft wool.
Find more lava.
Find dirt from an additional two sources.
Find the oasis.
Grow a Sugar Cane farm.
Grow a melon farm.
Grow a cacti farm.
Grow a wheat farm.
Grow a mushroom farm.
Raise a herd of cows.

Storyline Challenges:
Uncover the Hobo's Life-Chest.
Discover the Hobo's body.
Discover the gift of the Hobo.
Discover the Hobo's training grounds.
Discover the Hobo's spawn.
Discover the Hobo's camp.

Hints:
Your biggest threat is hunger. Grab the seeds and plant them right away, break the grass around spawn for more seeds. Use the water from your cobblestone generator to water them!
Once you run out of dirt, look around for more! It's out there.
Lava is about a tenth of a kilometer away from you... but it's deep.
It's really hard to stay out at night - remember, there are no caves under the ground. This means that the monsters will come up for a visit... all the monsters.
Actual Hint Spoiler:
The oasis is within 250 blocks from spawn.
Lava is deep. But a staircase from spawn towards the sign should get you to some.
Coming Features for V1.3.0:
More of the Hobo's secrets to uncover
Desert Temples to explore
Map Revamp
Suggestions are welcome in the form of a post down below!
Special Thanks:
(Watch This)
Let's Play:
Episode 2:
Thanks for the videos, Ninjinuity! I was very impressed with your tactics.
(Wildly Popular)
Let's Play:
Other Let's Plays:
Thanks for the videos, ConCrafter! You've really spread this map to a wider audience!
Download
Versions 1.0.0 and 1.2.1 are completely different forms of the map.
V1.0.0 has no story line and only has a few areas to explore.
V1.2.1 offers everything 1.0.0 does, along with a few story line instances (included red stone circuitry!) and a renovated, improved map.
Download for current version

1.0.0:
http://adf.ly/8ptsd
Download for current version
1.2.1:
http://adf.ly/CW69u
You can support us by posting a comment below, and leaving a
+1
on this post! Heck, you could even follow us at
twitter.com/WeCraftNow
!
Changelog
0.9.0
Original release of the map. More items need to be added to the chest, they will be added soon.
Download for v0.9.0:
http://adf.ly/8nrAf
1.0.0
Secret oasis update!
Added:
Secret desert oasis

Refined dirt source

Redistributed dirt pile

Secret Melon seed

Secret Sugar Cane

Secret second water source block
Download for v1.0.0:
http://adf.ly/8ptsd
1.1.0
Complete world remake! The world map was completely remade and improved. The reason for this is because of the new update added to http://www.minecraft...1#entry15047256
Added:
Revised world map (smoothed, walled)

Secret obsidian spire removed

Complete world overhaul

A few Hobo instances added
A subtle story line is being added to the Survival map. A few instances are in this version.
Download for v1.1.0:
http://adf.ly/8xYeO
1.2.0
More Hobo events added to the mystery! Can you find them all?
Added:
Hobo instances added

Map updated to 1.3.2
A subtle story line is being added to the Survival map. A few more instances are in this version.
[v1.2.1 contains bug fixes for spawning correctly into the map. The link for v1.2.0 will no longer be available.]
Download for v1.2.1:
http://adf.ly/CW69u

http://www.youtube.com/user/WeCraftNow