GreenGorilla8
Gold Miner
Join Date:

2/12/2012

Posts:

417

Minecraft:

GreenGorilla8

Member Details
Surviving Two-gether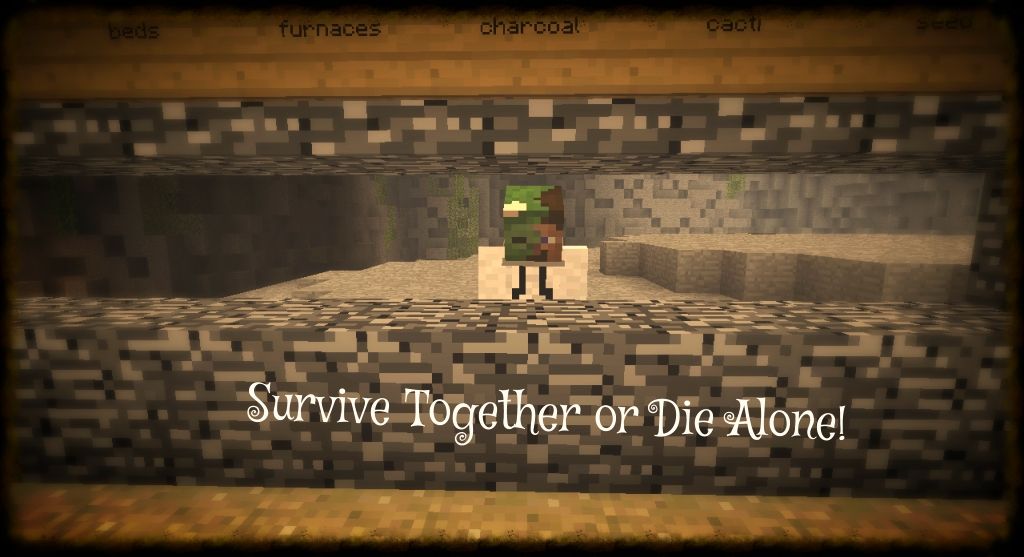 A new and original survival map
with a deadly twist that involves you and your friend working together on either side of an unbreakable wall, with limited resources split between both sides. You and 'That Other Guy' with you will have to learn to survive together on either sides of the unbreakable wall to complete the map.
No other survival map involves you and your friend cooperating together in two different areas to survive as one.
How this map works
Each player is spawned on either side of a massive bedrock wall, so they can't go into the other player's area.
Each side has specific resources that the other side doesn't have.
There will be a large gap in the wall that you are able to use to throw resources to the other player. You can also attack mobs through the slit to help defend your friend.
There are dungeons and areas to explore on either side.
1. You can craft and place blocks. (pretty much what you do in normal
minecraft)
2. Don't use any cheats to break through the bedrock barrier or teleport to the other side
3. Make sure you start the map at day, due to the high frequency of mobs spawning
4. You may throw any items through the gap in the bedrock.
The challenges
There are over 60 challenges in the map, which can be achieved through working together.
Finding all the hidden records

Completing the block monument

Finding all the hidden heads

Finding hidden loot

And many more...
Pictures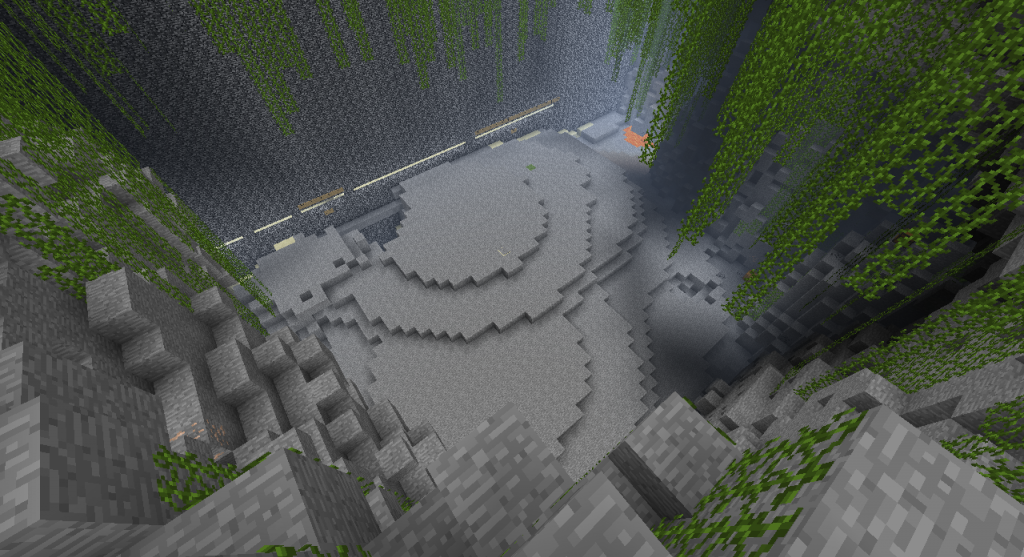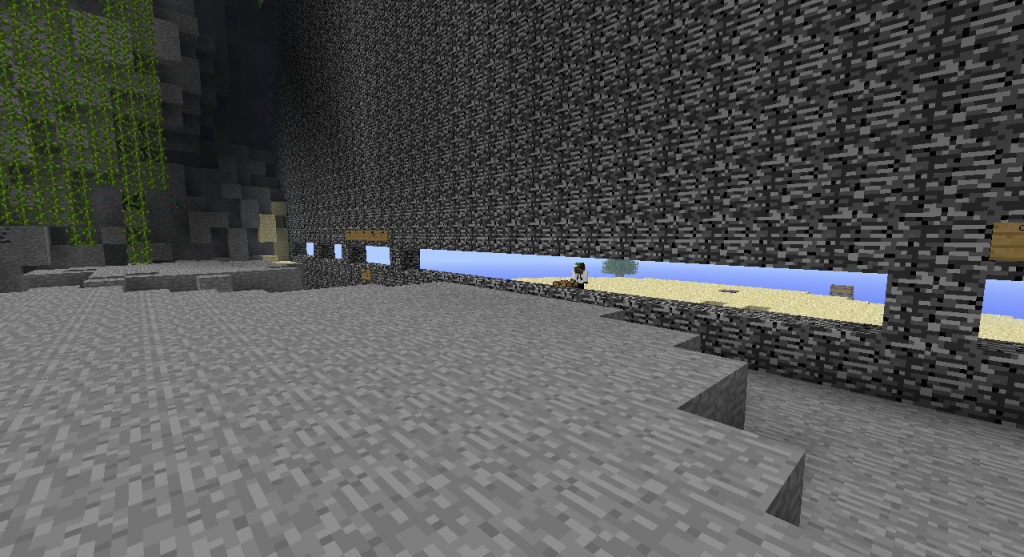 Download
Best played with 2 people, but still works with 4 players.
The Jumper
This map is a deadly game of choice that will test your survival and fighting skills along with your judgement making. You, the player, are faced with a series of islands, each one is progressively harder than the last, and must find and use enderpearl to get to the next island. Once you find the enderpearl though is when it becomes difficult because you have one of either two choices.
Teleport and continue to the next island or...
Teleport to the bedrock platform to face the enderdragon with only what you have...
The map is purely survival but offers a difficult test. The outcome will be either one of three things
You pick the right moment to drawback from the islands and defeat the Enderdragon.
You go too far along the chain of islands and die before you reach the End.
You go to face the Enderdragon too early and die with not enough provisions
How it works
You begin with an enderpearl.
You must throw the enderpearl at the next island.
Once you land on the next island you must find the next pearl and choose whether to continue or face the dragon as you are.
More pictures of the islands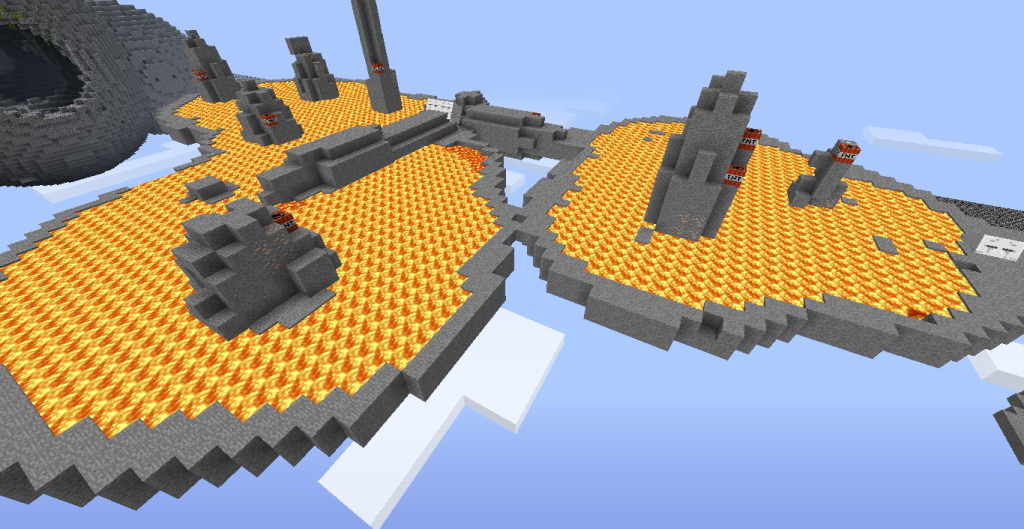 How to win
To win this game you must beat the enderdragon but it's not that easy; you must choose wisely on when to face it. Note that this map is fairly difficult to begin, being on hardcore mode. All mobs will hit harder and it is crucial to be well prepared for each island.
I have also organised a points system if you want to challenge your friends; it follows
There are 11 different islands altogether
Each island you teleport to adds one point to your score. E.g if you make it to island 8 then you earn 8 points, but your points may be halved if you die (read below)
If you die in the normal world you must half your points. E.g if you make it to island 5 and fall off then your score would be 2.5, then round it to the highest number, in this case 3.
If you beat the Enderdragon add 4 points to your total
If you are defeat by the Enderdragon you don't add any points to your total
You can earn a maximum score out of 15
Multiplayer
If you are playing on multiplayer the hardcore mode of the world is eliminated but however you will continuosly fall into the void until someone teleports you or until you have slept in a bed.
everytime time a player dies in multiplayer take one point from your overall score
you must teleport the other player once one player has used the enderpearl to teleport.
Download
Download here
-
The jumper
Trailer by MrMEOLA